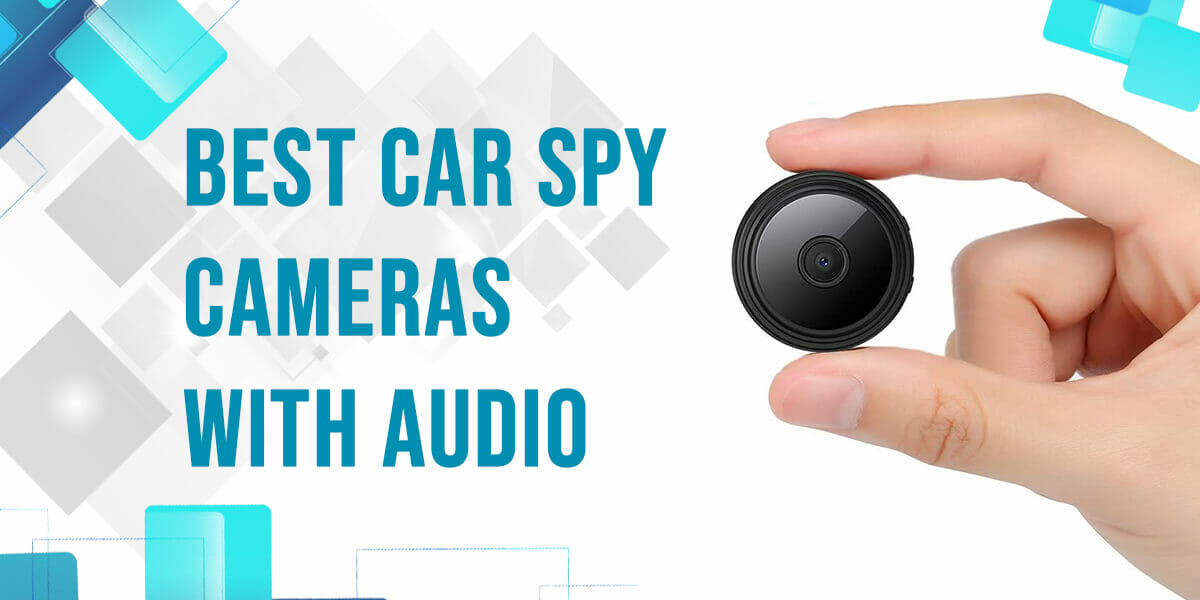 Installing a camera to monitor your car can be beneficial in a number of ways. You can capture unexpected car burglaries and even monitor your car while parking. It can even provide you evidence in case of accidents.
You can install a car spy camera on your windshield or on the dash. Having an audio feature can prove to be very useful. Given below are the 6 best car spy cameras with audio.
Table of Contents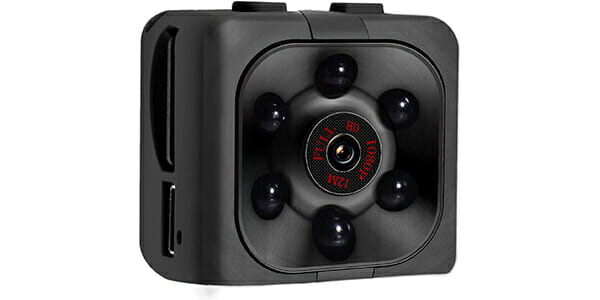 The Sisfung Mini Spy Camera With Audio And Video Recording has a small cube form which makes it a perfect spy camera. It is very lightweight and portable which enables it to be used anywhere. You can easily use this in your car to monitor it. It comes with an alligator clip for easy attachment.
You can capture videos in a 1080p or 720p resolution. The video quality is clear without any distortion. It has a good battery life and can last up to 4 hours on a full charge. You can easily switch between the night vision mode and normal mode. You can easily access all your files through your computer.
Pros
Affordable
Lightweight
Compact size
Good battery life
Easy setup
Cons
Not compatible with Wifi
Instructions are a little unclear
This spy camera has a very compact size which makes it convenient to place anywhere.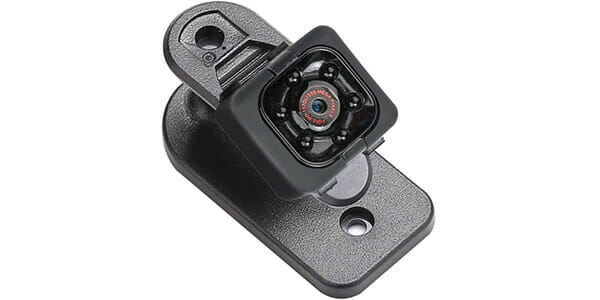 The LKSUMPT 1080P Mini Spy Camera With Audio And Video is a very handy and useful spy camera for your car. It is easily concealable because it is no bigger than a tiny 1 inch cube. It easily powers on and off with no delay. You can easily sync this to your phone or any other device to view recordings.
You get both photo and video modes with audio feed. This camera can support a 32GB microSD card. You also get a stent and fastening clip for easy setup. You get other features like loop recording and motion detection.
Pros
Affordable
Easy setup
Clear video quality
Easily concealable
Conveniently rechargeable
Cons
Gets heated up fast
Short battery life
This is a budget friendly camera with a sufficiently clear video and picture quality.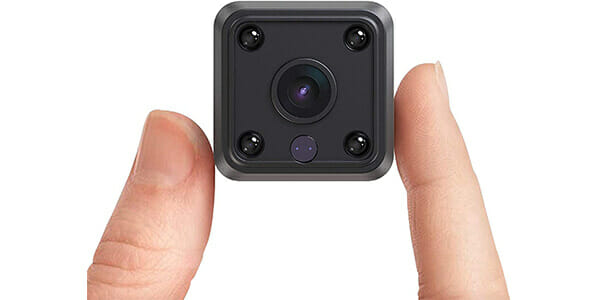 The Ltteny Wireless 1080p Hidden Camera is a budget friendly and well built spy camera. It comes with a strong built-in magnet which allows you to easily attach it onto any surface. It is compatible with Wifi and supports live streaming. You can even stream from multiple devices at once.
This spy camera has a user friendly app which you can use to live stream. You get alarm notifications if any slight motion is detected. It has a good field of vision which is sufficient enough to catch hold of anything suspicious. You can change the position of the camera as frequently as you want.
Pros
Budget friendly
Position can be easily changed
Easily attachable
Live streaming
Supports multiple devices at once
Cons
Audio is a little unclear
Short battery life
You can easily attach this camera almost anywhere without any hassle.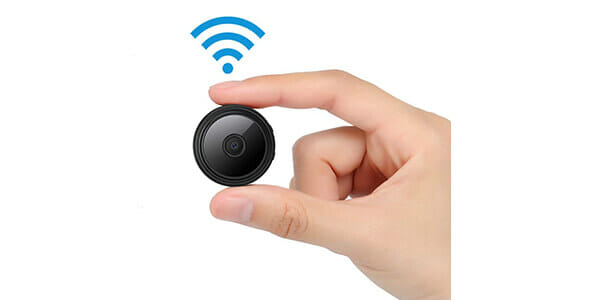 The X W EI UNION Mini Spy Camera is a very functional spy camera which you can use anywhere. It comes with a sturdy magnetic stand for easy mounting. This camera is compatible with Wifi and gives you a live preview of what is happening. You can view almost the entire room with the wide angle lens.
This camera supports video resolutions up to 1080p. You get an app where you can easily control and adjust the different settings. You can use the earphone shape button on the app to hear audio. The brightness and contrast levels are easily adjustable. You can even record video without Wifi.
Pros
Live streaming
User friendly app
Easy setup
Wifi compatible
Good field of vision
Cons
Picture quality could be better
This spy camera has a good field of vision and an easy setup procedure.
The Jayol Mini Wifi Wireless Camera is a very reliable and discreet spy camera. You can easily install this anywhere in your car – even on the windshield with the help of the strong magnetic suction sticker. It has a 24 hour loop recording feature with the help of a microSD card. It lasts up to 4-5 hours on a full charge.
This camera supports multiple users at once. You can record videos with or without Wifi. It automatically switches to night mode during the night. You can turn off the blue or red indicator light manually using the app. This camera is compatible with both Android and Apple devices.
Pros
Supports multiple users at once
24 hour loop recording
Easy setup
Good picture quality
Cons
Motion alert could be better
This camera is a practical way to monitor the safety of your car.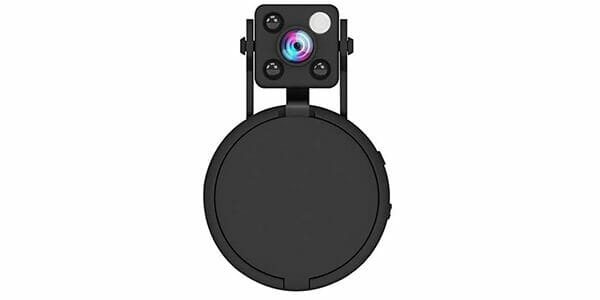 The Relohas HD 1080P Spy Camera performs very well for its small size. You can easily hang it with a hook or attach it anywhere with the sticker which comes along with it. It will not emit any light or sound while recording to prevent it from being detected. It has 4 recording modes which work really well. It also has a built-in microphone to pick up sound.
You can use the camera app on multiple devices at once. All the pictures and videos are properly time stamped. You can even zoom in while recording from your phone. The recordings have clean and clear graphics and the night vision is also pretty decent. You can charge your camera and record with it at the same time.
Pros
Different recording modes
Clear video quality
Adjustable settings
Supports multiple users
Easy setup
This is a very effective and reliable spy camera with decent audio quality.
Frequently Asked Questions
Where should I put the camera in my car?
You can either attach the camera to your windshield or set it on your car's dashboard. You must make sure it is small so it won't be easily detected. You can even use a USB charger camera which you plug into the USB outlet in your vehicle. To make sure the camera battery does not run out, it is always recommended to hardwire it to a constant power source.
How do you know if there is a camera in your car?
There are a few ways you can detect a camera in your car,
1. Look out for indicator lights or sounds. These can be found reflected from the camera lens.
2. You can purchase a cheap LED CCTV Lens and RF detector. They detect according to light reflections and RF based signals.
3. If you want to detect a camera professionally, you can use a non-linear junction detector. However they are expensive and require professionals to operate it.
Can a cell phone detect a hidden camera?
It is not impossible to detect a hidden camera with your cellphone. Some cellphone cameras can pick up infrared radiation lights which are not easily detectable by the human eye. The camera lens can pick up this infrared light if you bring your phone close to the area where you feel there might be a hidden camera. You can even detect hidden cameras with the help of some apps.
How long can spy cameras record?
This can vary depending on a number of different factors. It depends on the card storage, video resolution and other quality settings. If the camera is connected to a constant external power source, it can go on recording without any failure. Some cameras have a video compression feature which allows for more storage and recording capacity.
Do spy cameras have audio?
Yes, many spy cameras have the ability to record audio. This can be due to the inbuilt microphone. The audio can be recorded automatically or manually. However some laws forbid audio recording in hidden spy cameras for legal reasons. Some professional surveillance cameras are allowed to record audio for security purposes.
Conclusion
It is always better to invest in a good quality car spy camera than to risk your safety. There are many well built spy cameras in the market which offer audio and have easy setup procedures. We have compiled a list of the best car spy cameras with audio to make your search easier.