Egyptian Doumbek Zaza Metal Darbuka Drum is a professional darbuka drum built of top-quality metal and with ZAZA skin. The metal finish of the darbuka drum ensures durability which is a mark of its long-lasting quality. The trademark ZAZA skin head is a strong, stretchable skin that is best suited to the metal copper percussion. The Egyptian Doumbek Zaza Darbuka Drum is not only beautiful to behold but a rather professional percussion instrument that is enjoyed by musicians the world over. The sound range of the percussion drum is wide-ranging which only implies that the sound produced has depth and clarity.
The design of the darbuka drum is modeled on authentic Egyptian Darbuka rendering it a timeless classic. The flawless metal finish only makes it better. It also comes with an exclusive cover made especially to fit and protect the Egyptian Doumbek Zaza Metal darbuka drum. The cover comes with an adjustable and strong strap making it convenient for musicians to carry about the darbuka drum.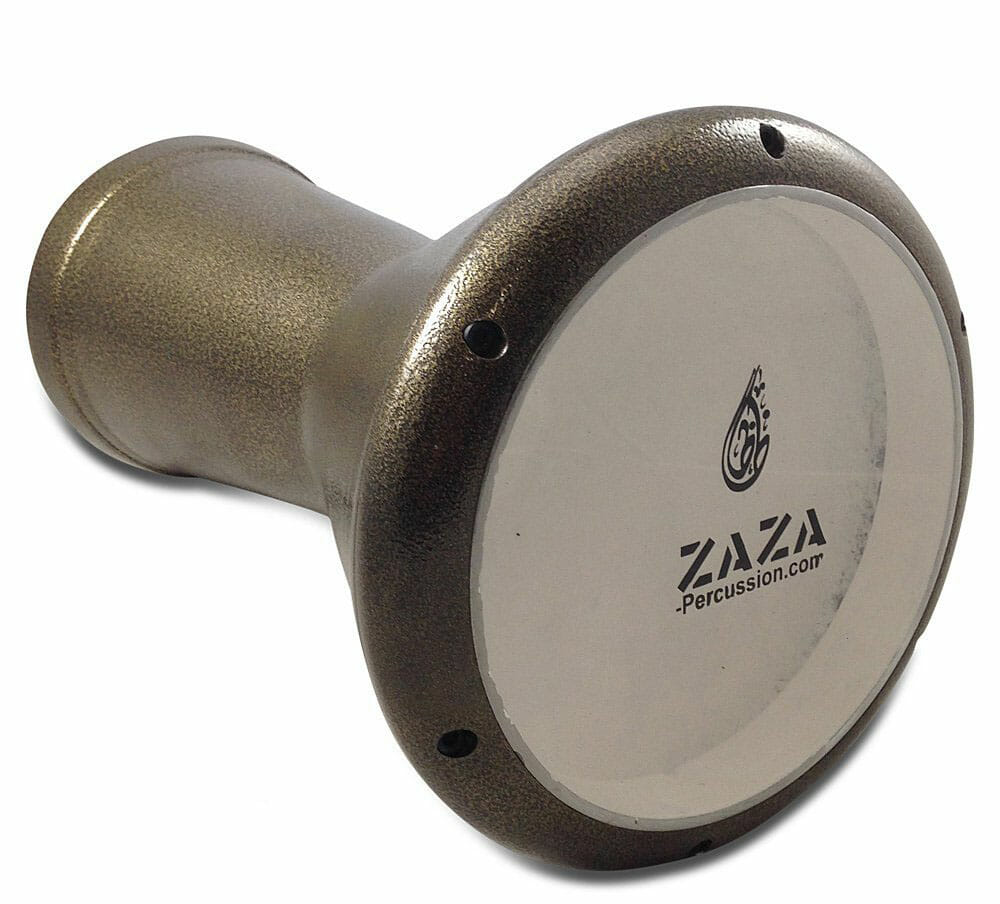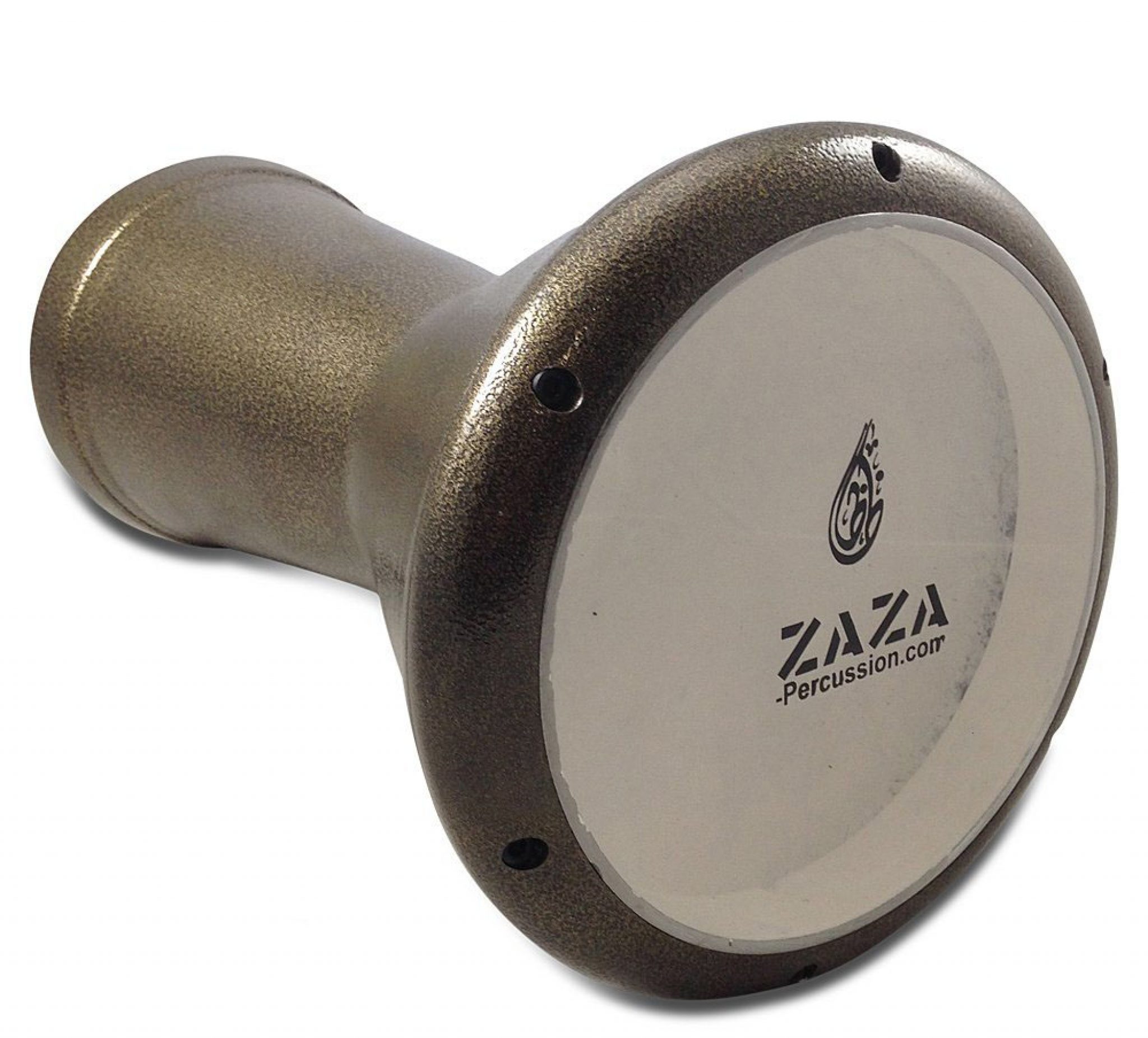 Table of Contents
Basic Construction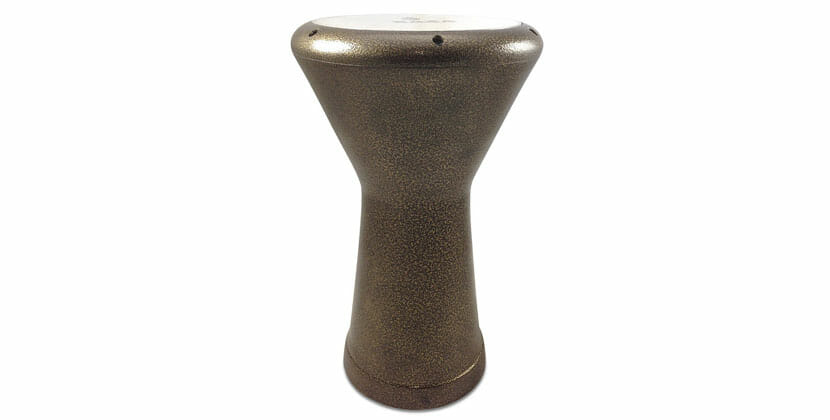 This originally 11 pounds percussion instrument is made of high-quality, ZAZA branded synthetic head that produces profound sound. It is a professional percussion drum and its build, design and sound profile does justice to it. Its shipping weight is same as its original weight. The 17 inch high darbuka drum has a head diameter that measures 10.5 inches and a bottom diameter measuring 7.5 inches. The body of the darbuka drum is made of cast metal while the head is of synthetic construct. It comes in metallic gold and black colors making it attractive. There are six tuning bolts making this professional darbuka drum a percussion to reckon with.
Attractive Features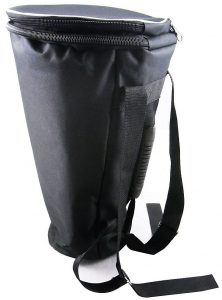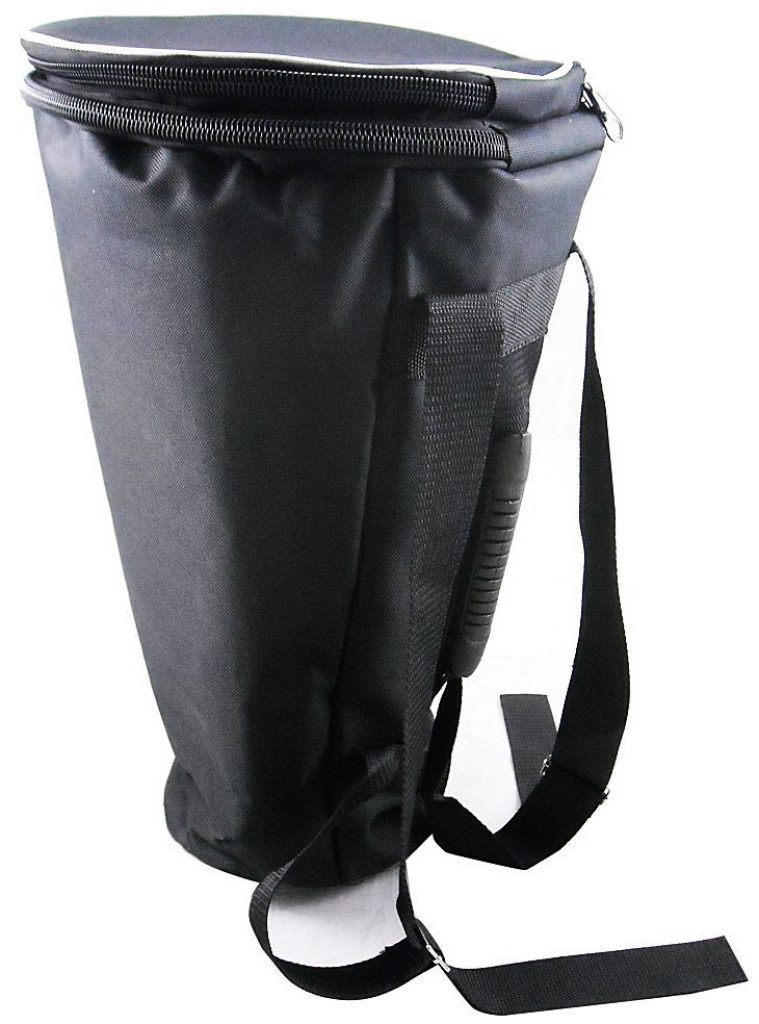 This darbuka drum is a professional percussion drum that is beautiful to behold and play. It however possesses extraordinary features that would make you want to buy it just about, now!
The stretchable synthetic skin is tunable and is branded. Yes, this drum comes with a ZAZA head.
Tuning the synthetic skin becomes easier with the six tuning bolts giving a proper tuning.
The product is long-lasting and made entirely of metal, so you can rest assured about its shelf-life.
The metal finish also gives it a distinct timbre that makes it different from the other darbukas.
It is easy to play and produces a deep and loud sound with clear highs and lows.
This beauty is a professional instrument that is used by musicians for concerts and acoustic performances alike.
It comes in various shades like metallic grey and black.
How Does It Fare?
This is a professional percussion instrument with a complete metal build. Modelled on the Egyptian Darbuka, this percussion drum is a worthy buy. It is not only available in different attractive shades like metallic grey, black and golden but also comes with a padded case. The case is built keeping in mind the build of the darbuka drum to fit it properly. This ensures that the darbuka is safe from dirt and dust and other elements that may affect it, by providing maximum protection. The pads also absorb shock, which means the musician can carry this about without having to worry about damaging it.