Gawharet El Fan The Stars Gate Darbuka Drum is a marvelously carved drum of fine quality and is crafted with the tiny black stars design which makes it look splendid. It is one of the top rated drums of all the time and is a favorite of many music maestros. The overall structure is just amazing while percussion produced by this drum is also highly rated. It is intricately designed with a chic look and implementing the materials that will improve the quality of performance immensely.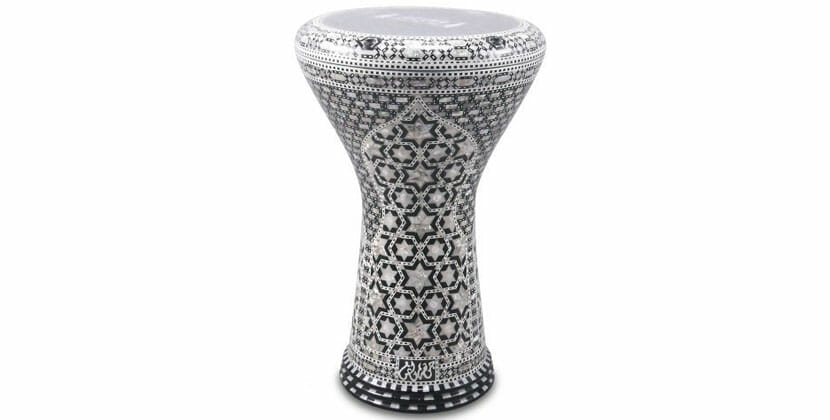 Table of Contents
Basic Construction
Gawharet El Fan The Stars Gate Darbuka Drum is created using synthetic and world class materials. The head of this drum is carved from synthetic while the structural case is premium. Further, the spectacular stars designed on the cover are from glittery shells inspired by Egyptian ornamentation. The deep pattern showing silvery and shiny pearl stars are the main attraction of this Darbuka and augment its stunning appeal. Its smooth finish gives it a lovely appearance while the synthetics structure emanates fine sound and percussion turning it into a wonderfully designed musical masterpiece!
Attractive Features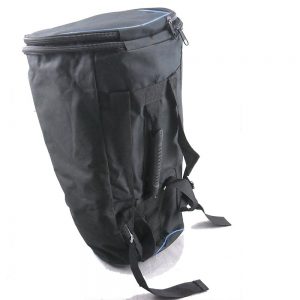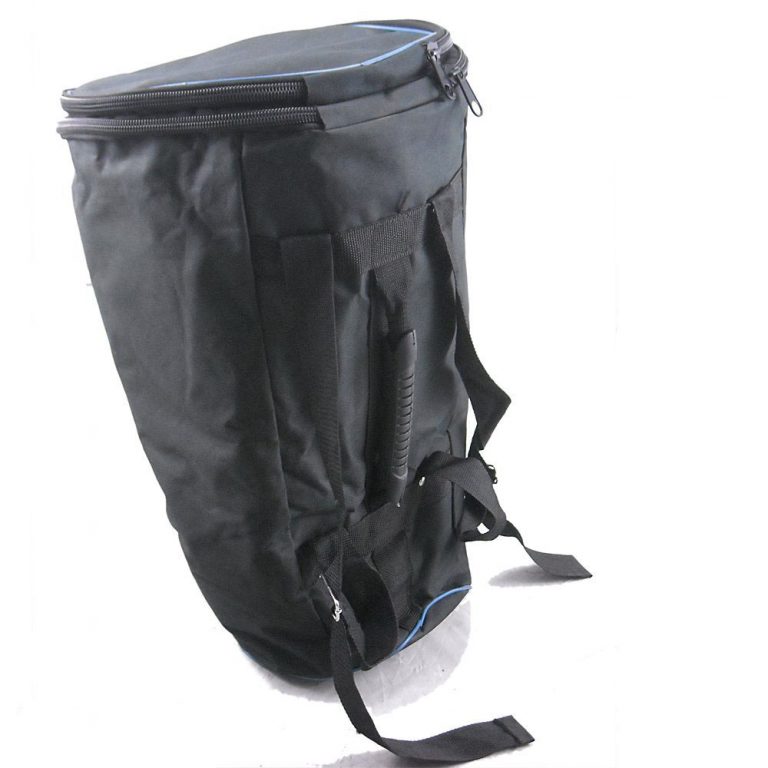 The wooden pattern and stars carved on this drum is probably the main attraction that makes it appear chic.
The percussion produced by this Stars Gate Gawharet El Fan 17″ Mother of Pearl Darbuka has been finely rated by users and is great to get blended into all kinds of high music.
This 17″ darbuka with beautifully designed pearl style and star pattern is sure to blow your mind away not only with its gorgeous design which is innovated by Egyptian ornaments but the percussion too is of top-quality making it a work of genius!
How Does It Fare?
Talking about the performance, this drum gives quality emanation of sounds while playing and is appropriate for both beginners and experts. The synthetic head of this drum is sturdy and well-made while the immensely arty design is stylish. If you are looking to add elegance to your musical collection or for wonderful percussion to your music, this gorgeous Stars Gate Gawharet El Fan 17″ Mother of Pearl Darbuka is a great choice to opt for which will style and vibrancy to your music piece!