The construction is of superior quality. The goat skin is held tightly by the high-quality nylon ropes which are 4-5 mm thick- the crown ring on top and flesh ring at the bottom. The tensile strength of the ropes and their radius is an important aspect as the tuning is done by twisting the ropes and shortening them.
But one of the foremost reasons you should choose the African Heartwood Djembe above others is that it makes sure the poor cultural artisans of Liberia have a sustainable livelihood. This NGO has a group of passionate volunteers who act in partnership with the poor to eliminate their constraints. They work right across Africa in the countries of Ghana, Ivory Coast, Mali, Guinea and Senegal. This preserves the dignity of the artisans and gives them a reassuring feeling of self reliance.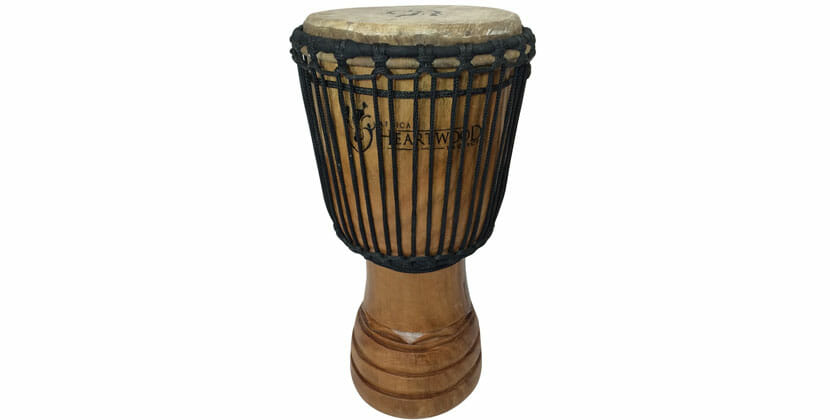 Table of Contents
Basic Construction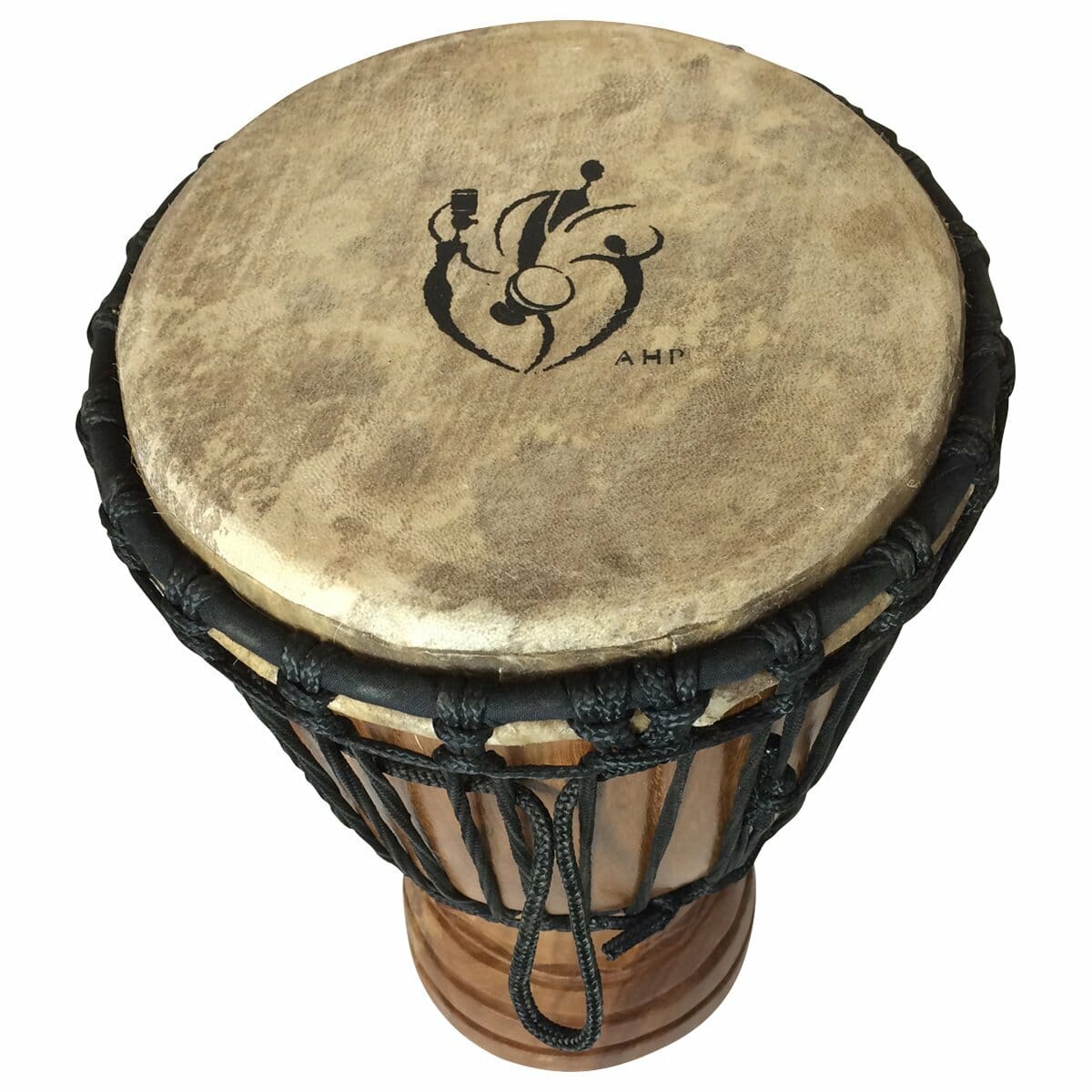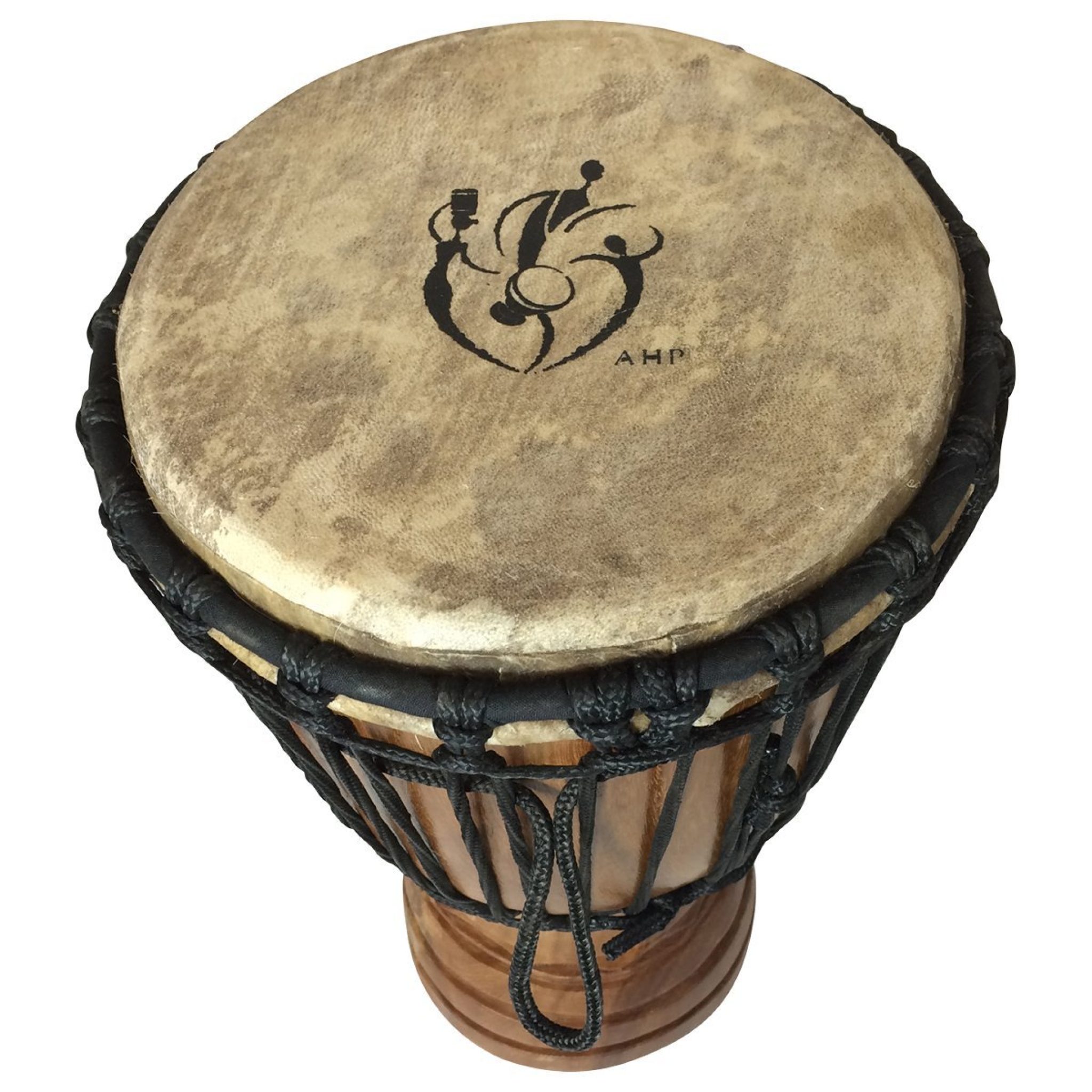 Material Used: Solid hand carved wood shell
Length: 9 inches
Breadth: 9 inches
Height: 18 inches
Weight: 4.3 pounds
Attractive Features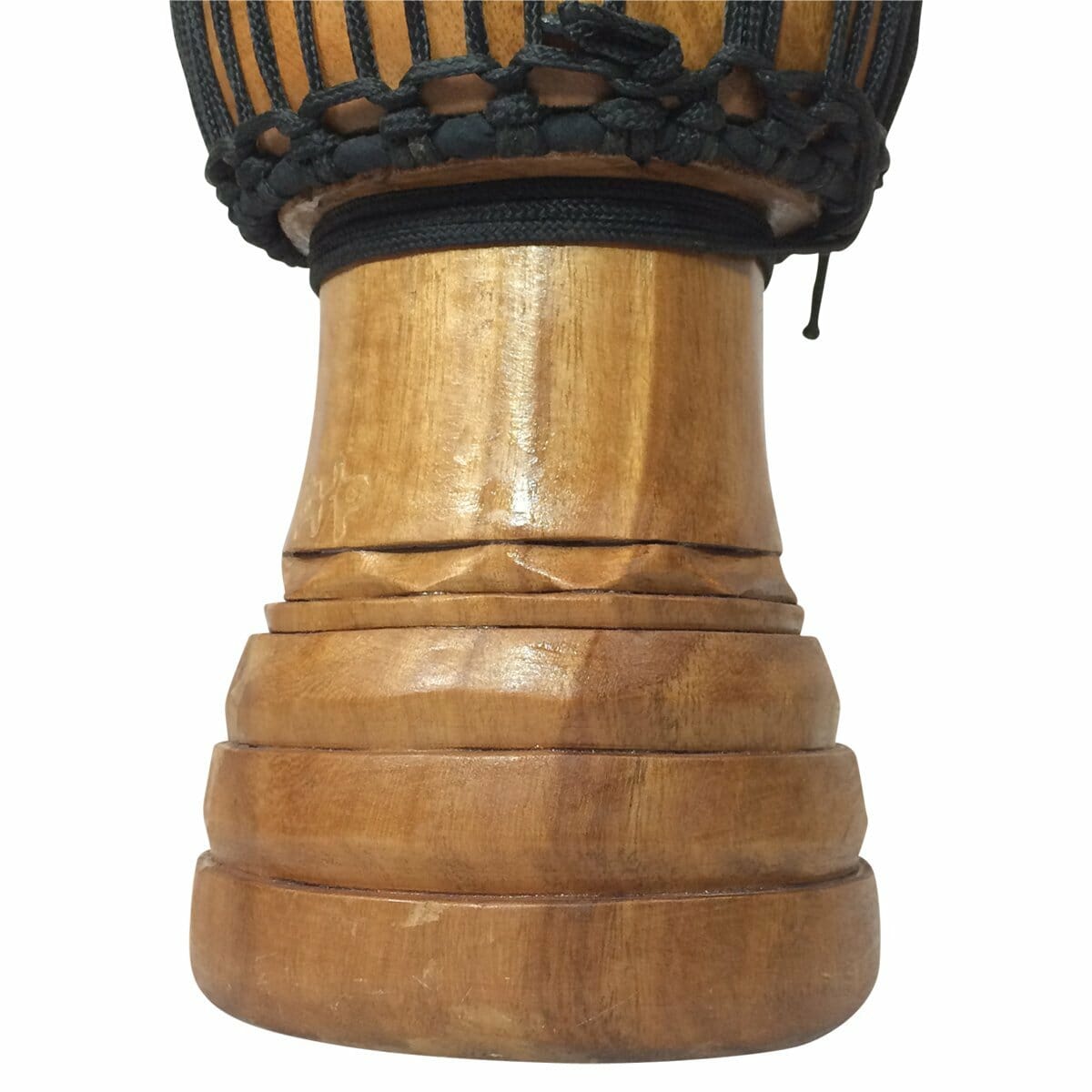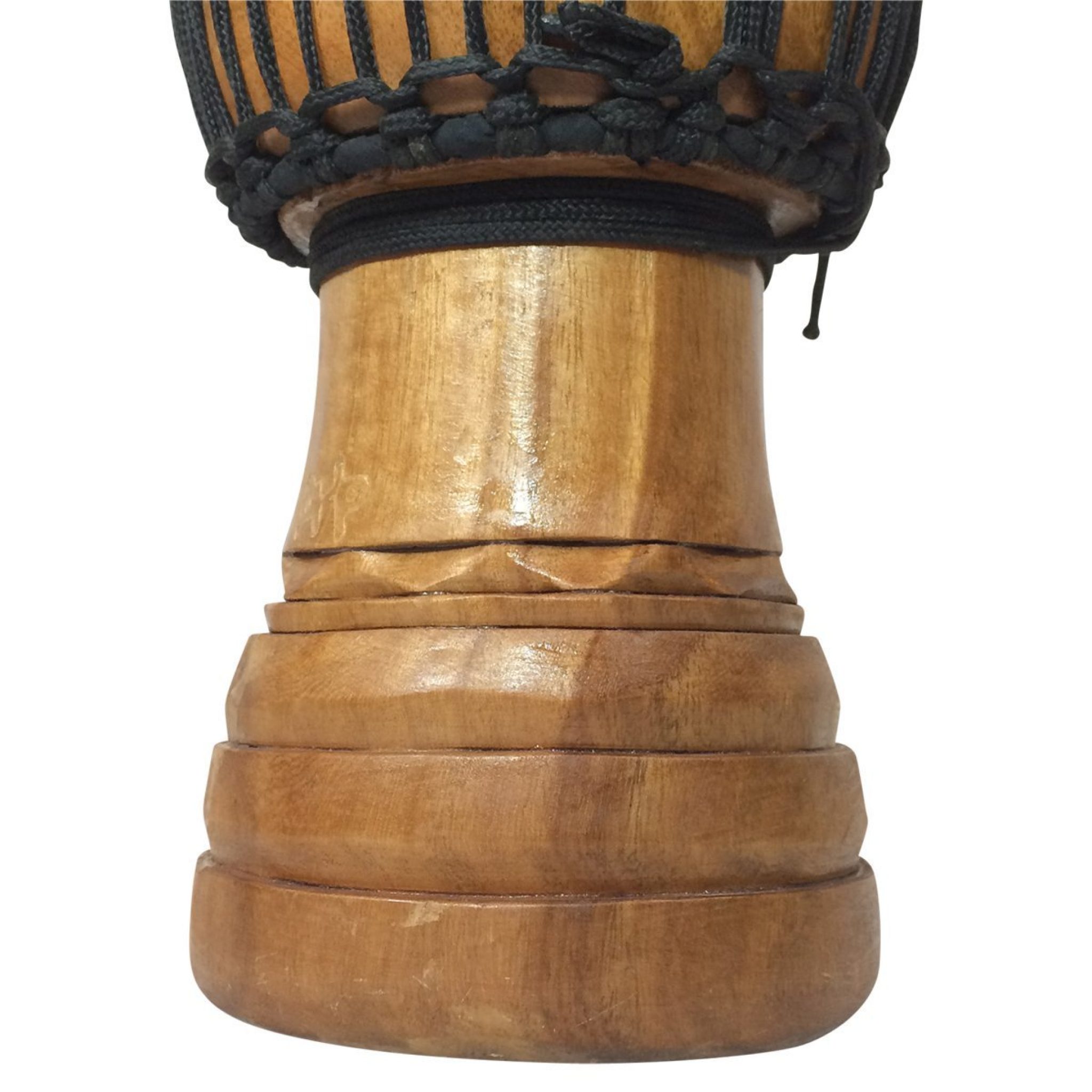 It is cleaned, inspected, tuned and played one by one to check sound and quality.
It has a deep and warm bass sound which resonates with full force.
It has loud and clear open tones.
The slaps are clear, crisp and high pitched.
Though it is a miniature version of the real djembe, due to the efficient craftsmanship of the artisans, it has equal volume and depth of sound.
It is very easy to transport and you can also carry it while back packing.
It is a good replacement for the bongo.
It is equally attractive outwardly and has a pretty exterior with geometric patterns drawn on the base.
The beautiful resonance makes sure it can be played solo as well as with other frequently used percussion instruments.
How Does It Fare?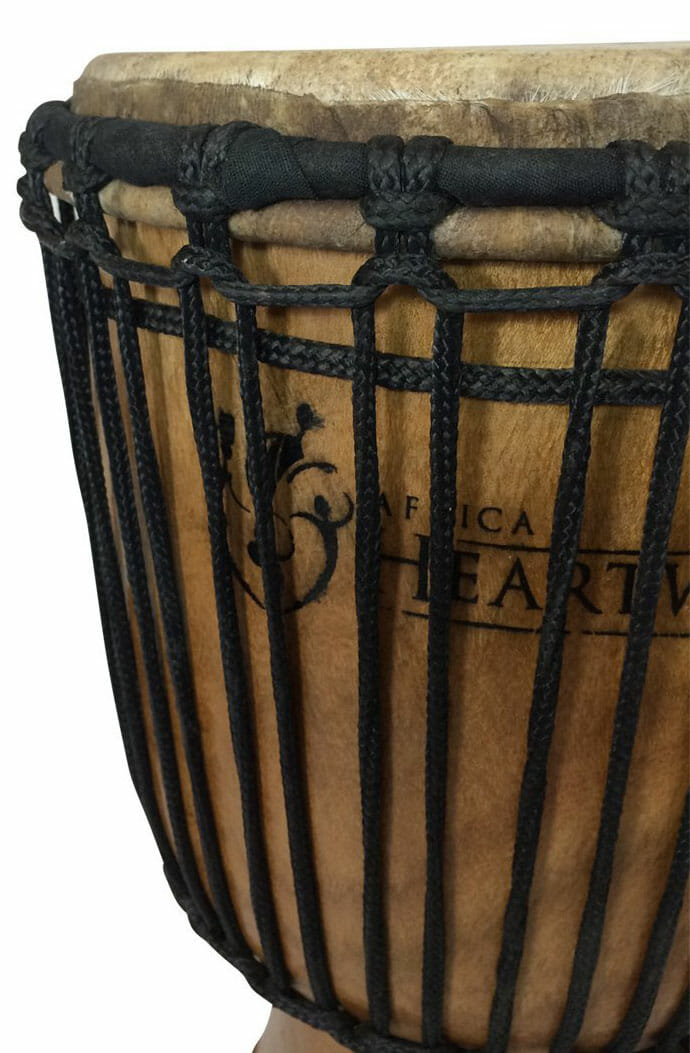 It has proved to be a raging hit among infants and parents who are percussion fanatics. It is easily tuned and all you have to do for louder and deeper tones is strike it in the middle. The solid hand carved wood shells and dry shaved natural West African goat skin provide for mind blowing sound quality. Though it is made for children, it is so deftly designed that it is not too small for adults. Rejoice parents, you can use your child's djembe too!