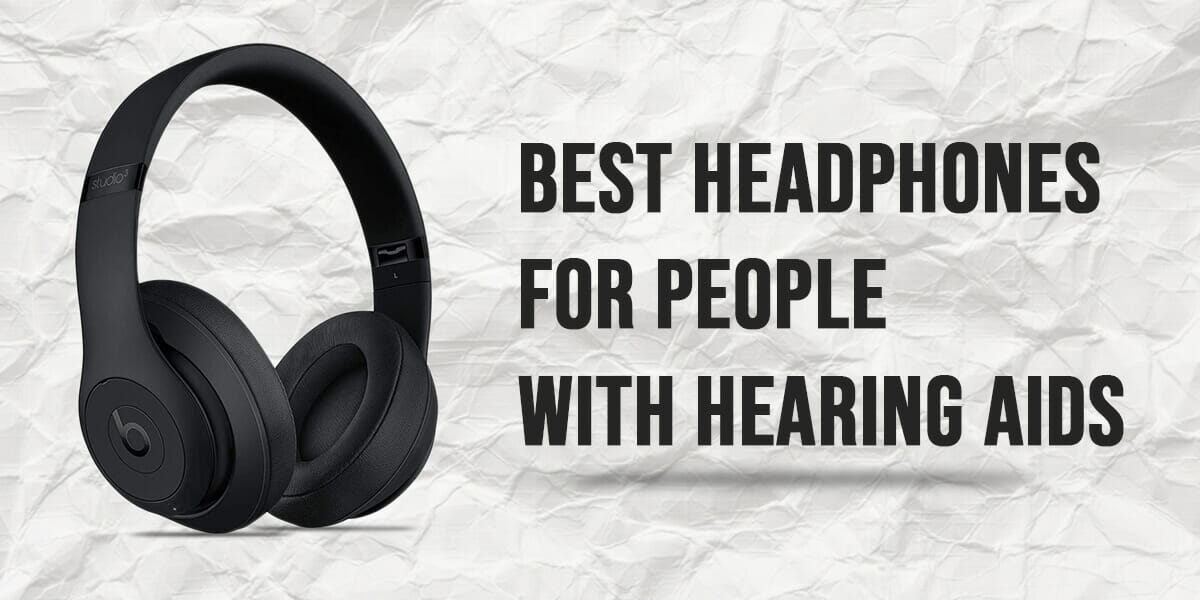 Technological advancement didn't disappoint us today! Actually, it never does. Now, we get to see the advancement in hearing device technology. And for the millions of people who need to use hearing aids, they get to enjoy this goodness too.
Mostly, the snag is the extra gear in the way of a good fit. With numerous headphones on the market: the good, the better, the best and the golden, you would still have to make sure you get a great fit especially when you have to use hearing aids. The type of headphones you choose would depend on the type of hearing aids you use.
Today's review would present the best 6 headphones that are great with hearing aids and let you know which one would be a perfect match for you. Check them out and thank us later!
Table of Contents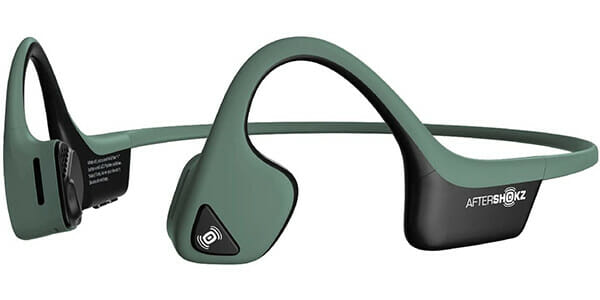 The first review is on the wireless Air lifestyle/sports headphones from Aftershokz. This time, this is a great one for athletes. They are flexible crafts designed for versatility, comfortability and excellent production of ambient sound. 
As bone-conduction headphones, they feature an open-ear wireless design which ensures that they do not interfere with your hearing aids in any way. They promise you a PremiumPitch+™ audio experience with mild bass and reduced vibrations.
The Trekz Air is a perfect match for In-The-Canal (ITC), Completely-In-Canal (CIC), Invisible-In-The-Canal and In-The-Ear (ITE) hearing aids.
Pros
Multi-point pairing and Bluetooth incorporated technology
Sweat, dust and moisture repellent
Lightweight and durable design
Cons
Not a great pick for bass lovers
Bass is not thumping.
We picked these one out for the athletes. They are great lifestyle devices with first-rate comfortability for long hours of listening.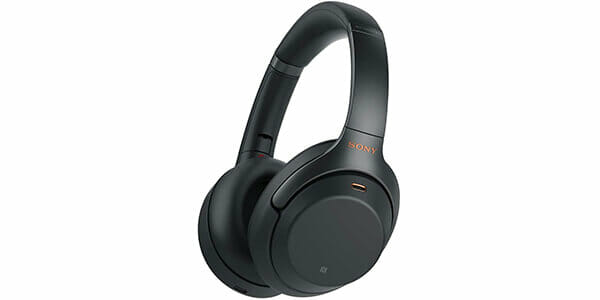 Sony's WH-1000XM3 headphones present a Sterling quality chain. Leading the pack is Sony's leading noise-cancellation feature that gives you the necessary silence. Then comes your adaptive sound controls, touch controls, voice assistant and all your extra smart features for smart listening.
These wireless headphones have close-fitting pressure-relieving earpads and possess automatic personal NC and unique atmospheric pressure optimizing qualities. You can have access to wired listening using the cable included in its carry case. 
This model is an over-ear design and is well suited for In-The-Canal (ITC), Behind-The-Ear (BTE), Receiver-In-Canal (RIC) and In-The-Ear (ITE) hearing aids.
Pros
Advanced noise-cancelling technology (Works great on flights)
Wireless Bluetooth technology and multiple voice assistants
Up to 30 hours of battery life
These headphones have great audio-quality and its noise-cancelling feature is top-notch.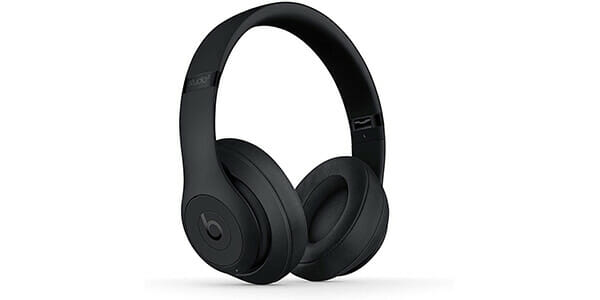 Before anything else is talked about, if you are one for the looks, say no more! The beats studio3 models are exquisite, professional and comfortable. And just to add something good atop something great, they feature a stellar noise cancellation feature.
They have ergonomic pivoting earcups, internal and external microphones and up to 22hours of playing time with noise-cancellation feature being active. Each package includes a carrying case, a universal USB charging cable and a 3.5mm RemoteTalk Cable.
Just like Sony's WH1000MX3 version reviewed above, they are best for In-The-Canal (ITC), Behind-The-Ear (BTE), Receiver-In-Canal (RIC) and In-The-Ear (ITE) hearing aids.
Pros
Multifunctional 'b' button for easy accessibility of controls
Real-time audio calibration
Compatible with IOS and Android devices
They have long-lasting battery capacity and outwardly, they are stylish.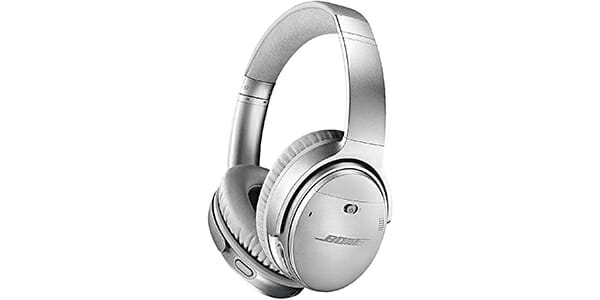 The Bose QuietComfort II is so versatile we had to bring it on board. It is the ultimate gaming headset designed for long hours of exciting gaming time. With a noise-rejecting dual microphone system, its acoustic noise-isolation feature is impressive.
These wireless headsets are characterized with volume-optimized EQ, voice assistants, and a battery life of up to 20 hours of effective running time. Your Bose connect app gives you complete and personal control
The best hearing aids to pair these over-ear headphones up with would be In-The-Canal (ITC), Behind-The-Ear (BTE), Receiver-In-Canal (RIC) and In-The-Ear (ITE) hearing aids. They would work great.
Pros
Comfortable ear cushions
Optimized for Amazon Alexa
2-in-1 Gaming and Lifestyle headset
Cons
Bluetooth connectivity isn't excellent
They are constructed with impact-resistant materials. If you are always on the go, this is a deserving pick for you.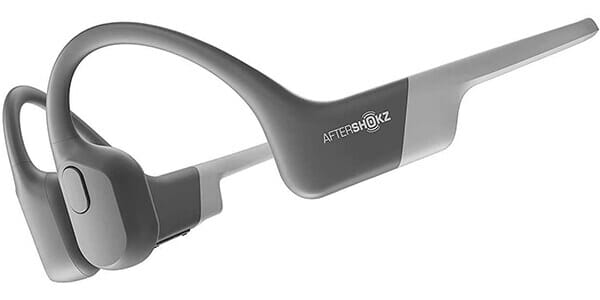 Here is the review on another Aftershokz labelled headphones. Bone-conduction headphones generally, are recommended for hearing impaired people. So just in case the first one wasn't exactly for you, these advanced wireless headphones with premium sound might do the trick for you.
These headphones give you bud-free listening and come with easy commands and 8-hours of playing time. It features a Bluetooth 5.0 technology and a PremiumPitch 2.0+™ for powerful bass and high volume listening.
If you use In-The-Canal (ITC), Completely-In-Canal (CIC), Invisible-In-The-Canal and In-The-Ear (ITE) hearing aids, this should be a good fit for you.
Pros
Good waterproof and dustproof rating
Lightweight and wireless for easy portability
Moisture detection alert (not suitable for swimming)
Cons
Uncomfortable vibrations at higher listening levels.
It is a perfect option for people on the go, even on rainy days.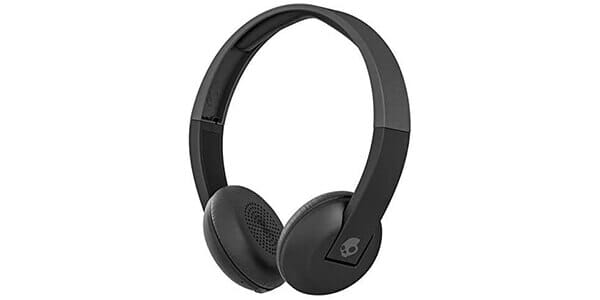 Skullcandy headphones are as satisfying and as soothing just as they look. They are custom-tuned and use plush-on ear cushions. Their designs are sleek and they have a great device compatibility range.
As part of its features, it uses Bluetooth® wireless technology, on-board microphone/remote and a maximum battery running time of 10 hours. The package includes your Uproar Wireless Headphones, definitely, a Micro USB to USB charging cable and a user guide.
This particular one would fall in the on-ear category of headphones. They should be paired with Completely-In-Canal (CIC) and Invisible-In-Canal (IIC) hearing aids.
Pros
Great price 
Fast connectivity 
Lightweight and comfortable design
Cons
No noise-cancellation feature (better suited for quiet environments).
They are affordable, lightweight and comfortable.
Frequently Asked Questions
Can you wear headphones with hearing aids?
Clearly, yes, you can. But you might want to be aware of the fact that not all headphones would be a good fit and a perfect match for your hearing aids. 
In order to get a good fit to match things up, before anything else, consider the type of hearing aids you have. Take the BTE (Behind-The-Ear) hearing aids for example, their compartments take up quite a good amount of space behind your ears. For these types, over-the-ear headphones should be atop your list. For each type of hearing aid, there is a more comfortable headphone option.               
There you have it. What type of hearing aids do you use?
How can I listen to music through hearing aids?
Audio frequency induction loops are the most convenient and user-friendly assistive systems that can be used to stream music and audio, broadly. They are versatile and discreet.  As wireless systems, loop technologies deliver distortion-free sound. Hearing loops send customized sound directly through the telecoil receiver in your hearing device once you switch your device to the telecoil program. The technology should be compatible with the telecoil in your hearing device. 
VHF Frequency-Modulated radio systems (FM) and Infrared light transmission systems (IR) are the two other types of assistive systems that could also be used.
Can Bluetooth earbuds be used as hearing aids?
If you make mention of smart earbuds, then yes, they can. Most smart earbuds have incorporated hearing-advanced features which should include a noise-cancellation feature. Apple's AirPods as a case in point, have an accessibility feature called the 'live listen' feature that turns your AirPods into hearing aids.
Bottom line is that not all earbuds can be used effectively as hearing aids. However, for the ones that have this feature, they are very unlikely to be prescribed as medical hearing aids.
How much does a good hearing aid cost?
The prices of hearing aids are quite on a high side. Even the best ones you could get at comparatively low prices might still be pricey.
Averagely, a good one should fall in the price range of $1000 -$6000 dollars. This would depend on the brand and how advanced the device's technology is. Truthfully speaking, you could get one below $1000 but you would not get the maximum level of technology. 
Depending on the type of hearing loss you have, lifestyle and level of comfortability and effectiveness you want, you might not want to opt for less-advanced models.
Are Bluetooth hearing aids better?
Bluetooth hearing aids are advanced and give you the best in audio quality but they do not make your hearing aids perform better. They just make your device easier to use by allowing you to connect them to multiple Bluetooth-compatible devices. 
They eliminate the use of headphones so you can listen to all your music, podcasts and audio-related stuff without using them. If you are not a big fan of headphones, settle for Bluetooth hearing aids. Don't settle for less. 
Which hearing aid is best for music?
Though every standard and advanced hearing aid should be able to give you a good listening experience (music included), there are some that produce the purest audio particularly suited for audiophiles. 
You should check out the three suggestions listed below. They put professional sound within your reach.
Best Hearing Aids for Music
1. Widex Moment™ hearing aids
2. Resound LiNX Quattro™ hearing aids
3. Oticon Opn S™ hearing aids
Conclusion
Now that you've most probably found a great fit to get along with your hearing aids and with life, you would still have to use your headphones in moderation. It's fun but you wouldn't want to put your ears under any extra stress. And oh. Listen at safe volumes. 
You should vouch to practice the 60/60 rule; listening at not more than 60% volume and for not more than 60 minutes. Want to add a minute? That's fine but your ears need all the care in the world! No retrogress and no regrets. Remember that. Always.