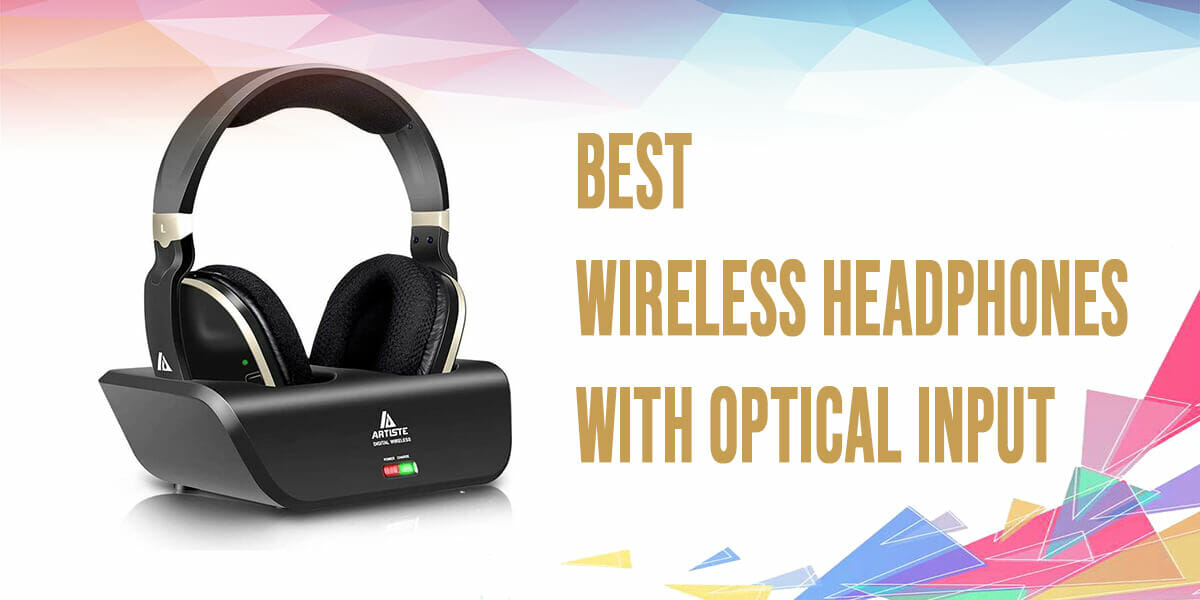 In this new-age generation with countless innovations and technical advancements, the tech industry had undergone many changes. Now you need some additional features to enjoy the audio streaming at your comfort level without disturbing others. Typically, very few wireless headphones are designed with the feature to allow digital to analog signal conversion. And if you're in the market to search for the best wireless headphones with an optical input, then this is the right place for you. These headphones are perfect to pair with any device with optical outputs and allow easier connection to enjoy audio streaming from any device.
They're essentially built with top-notch brilliant sound quality even at wider ranges. These are compatible with any device ranging from TVs, Tablets, Mac, PCs, CD Players, Cell Phones, etc. with Bluetooth pairing and other inputs. They also provide extra comfort with featured padded earmuffs and better battery-life for longer use. They're perfect for transmitting optic fibre digital signals into analog sound formats which you can relish and admire.
Check out the best Wireless Headphones with Optical Input below:
Table of Contents
Our Top Picks
Best Overall Wireless Headphones: Avantree HT5009 Wireless Headphones
It is ideal for 164ft long range and features a bypass function which lets you connect headphones and soundbar and hear TV noise simultaneously for 40hrs battery life.
Best Budget Wireless Headphones: Jelly Comb Wireless Headphones
It is built in a comfortable lightweight design and provides marvellous stereo sound within an affordable price.
Best Innovative Wireless Headphones: ANSTEN D1 Wireless Headphones
It is built to provide a frequency response of 30Hz to 24KHz and the design ensures easy pairing and is highly suitable for seniors or hearing impaired people which delivers high quality sound.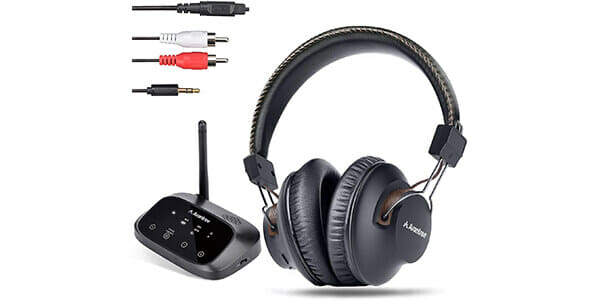 The Avantree HT5009 is an excellent pair of headphones with a transmitter which is easy to use because of hassle-free pairing. It is compatible with any device and supports Optical, AUX and RCA audio output for added convenience. It features a Qualcomm chipset which reduces audio delay and provides high quality sound in synchronization without any distortion. It also provides a bypass feature which means you can pair the headphones and sound bar together and enjoy audios in both TV speakers and headphones simultaneously. The dual-link technology also allows pairing of a second device to enjoy watching/listening to TV/music with another family member.
Pros
164ft long range
40hrs playing time
Work with different devices
Hassle-free transmitter pairing
Dual-link technology
High quality sound without delay
Hearing aid/alternative assistance
Cons
Might mute built-in TV speakers
It is a mindfully constructed headphone for comfortable usage through padded earmuffs and longer battery life with exceptionally good sound quality in 164ft wide range.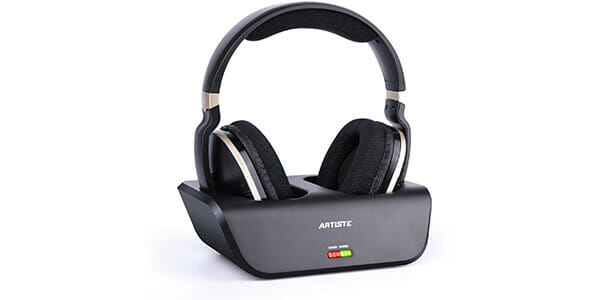 The ARTISTE Headphones are another brilliant pair which provide excellent sound quality with crystal-clear digital signal and solid mid-range and bass sound. It is equipped with a nice fitting which ensures maximum noise-cancellation and the soft foamed earmuffs ensure longer comfortable use. The headphones are very easy to charge, you simply need to put them over the transmitter and it also has in-built power saving technology which shuts-off the transmitter and headphones if they're not in use for 5 minutes. They can be used to connect with several devices with a standard 3.5mm headphone jack, RCA outputs and an Optical audio port (TOSLINK).
Pros
100ft range
Excellent battery performance
Brilliant sound quality
Compatible with several devices
Comfortable to wear
20 hours performance on single charge
These headphones don't need additional tech to pair with the transmitter and provide an incredible sound quality with deep bass and solid punchy mid-range.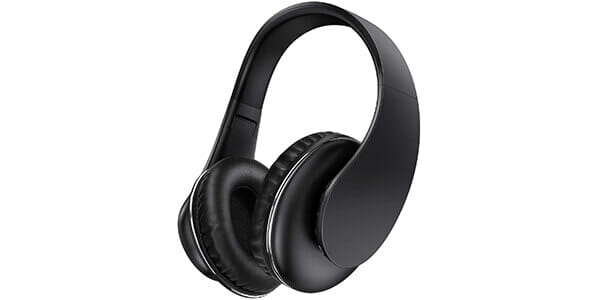 The Jelly Comb Headphones are another wide compatibility wireless headphones which can be used with Tablet, iPads, laptops, PCs, CD and MP3 players and radio among others. It provides easier connection with AUX input, RCA output and Optical input. It is suitable for a wide 100 feet range with no delay and distortion-free sound performance. You can easily use the one included 2.4GHz RF transmitter to connect multiple headphones together to enjoy streaming with every family member. It delivers incredible stereo sound with loud and clear audio output from your TVs, PCs or any other devices. The built design with soft ear pads and adjustable leather headband is ideal for long periods of use.
Pros
10 hours battery life
Compatibility sorted
Multiple headphones connection
Hi-Fi stereo sound
Comfortable and lightweight design
These headphones are super lightweight and comfortable to wear for longer periods and provide a Hi-fi crystal-clear and precise stereo sound.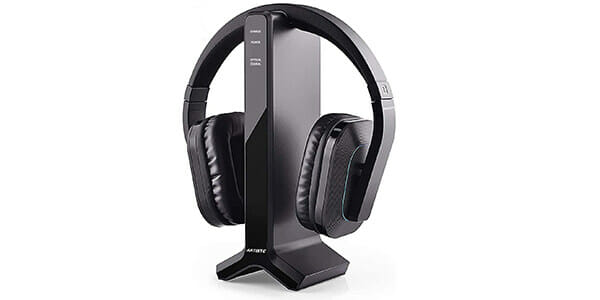 The ANSTEN D1 is a highly compatible headphone with all new-age digital devices and smart TV which comes with coaxial cable, RCA output and Optical audio output. The headphones can be automatically charged with a built-in dock into the transmitter easily and pairing doesn't require additional hassle. It can work up to 100Ft without any delay and a 31 channel hopping system. It delivers a frequency response of 30Hz to 24 KHz which lets you enjoy clear and precise sound. It's built with 12 hours play time and comes with super soft ear pads and elastic headband which provide comfort even after longer use.
Pros
Hassle-free pairing (simply pull-out the headphones)
Auto charging
12 hours playing time
100ft wide work range
40mm drivers
Soft earmuffs and elastic headband
Wide compatibility
It is a well built headphone which provides 100ft work range with zero latency and has a 40mm driver which delivers exceptionally good sound quality with powerful deep bass.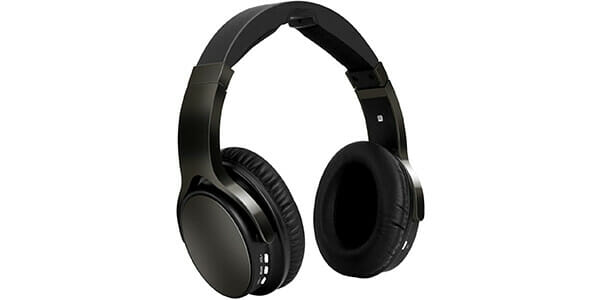 The Rybozen's Wireless Headphones are great over-ear digital audio headphones which work decently within a 160ft long range. It has an optical connection and 2.4GHz technology which is best to provide amazing sound quality. It also delivers low audio latency with this 2.4GHz digital hopping system. It has rechargeable Li-ion batteries which can be easily charged by putting the earphones over the base station. The battery works for almost 20 hours on full charge providing convenient usage. It has a foldable design with soft ear pads and adjustable headband which provide comfort for everyday use.
Pros
Contemporary foldable design
18 hours playing time
2.4GHz hopping system technology
No delay
AUX, optical and RCA audio port outputs
High quality sound
It is a high-quality headphone which is easy to use and comfortable to wear which also provides higher battery life and amazing sound.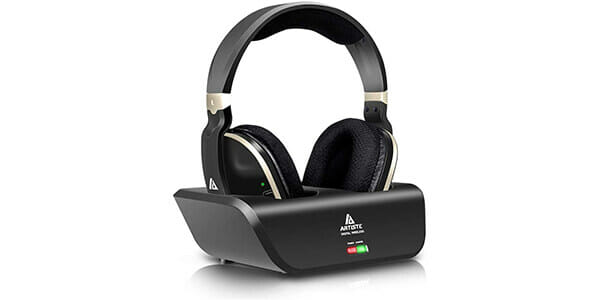 The MONODEAL ADH300J is another wireless headphone ideal for watching TV or enjoying your favourite music without disturbing others in your own personal space. It is equipped with a 2.4GHz RF transmitter which allows no audio or lip sync delay and delivers high quality sound. These also have an auto-tune function and don't need any manual pairing. It delivers a 100 feet working range so you can roam around the house without any distortion or dropping out of audio. It is built to provide clearer and precise stereo sound with no latency. The comfortable design with adjustable soft earmuffs is suitable for every use. You can also use one single transmitter to connect several pairs of headphones simultaneously.
Pros
20 hours battery life
Easily rechargeable battery
Clear precise audio
Hassle-free pairing
2.4GHz RF transmitter technology
Comfortable design
RCA output, headphone jack and Optical outputs compatibility
It is a superiorly built headphones which are designed to deliver amazing stereo sound with crystal clear audio and without any distortion or latency.
Frequently Asked Questions
Can you connect headphones to optical audio?
Yes, you can connect some headphones to optical audio which provide the feature for optical input. But not every headphones have such in-built features so you need to carefully search and read the specifications. Since most optical outputs are not supposed to go into headphones, rather it is meant to go into DACs (digital audio converters), and in order to use it with headphones you'll have to search for a headphone/headphone amplifier with both DAC and optical input. Some wireless headphones have the ability to connect directly to a digital optical output and provide the function to convert optical audio into analog signal. 
What is an optical audio headset?
An optical audio headset is a wireless device which you can use to directly connect to your optical audio output. But there are only very few headsets available which provide this feature. So you can also use a digital to analog decoder for connecting analog headphones to a digital/optical audio output. The optical audio headset is the device which receives the sound in the input generated by the other end or the output which sends the sound. 
Is Optical better than HDMI?
In choosing the better amongst Optical and HDMI, the facts bottle down to personal preference and audio needs. Some televisions or other audio devices don't support optical input and some don't have HDMI inputs. So you should choose the one which is supported by all your digital audio devices. Both of them are perfect for transferring digital audio from one device to another and there's not much difference while passing multi-channel audio like Dolby digital. But the main difference is that HDMI can transmit higher resolution audios and formats available on Blu-ray like Dolby TrueHD and DTS HD Master audio. On the other hand, fibre optic cables don't allow us to transmit these high resolution signals. And HDMI can also pass video signals, which optical cables don't support. So if you choose optical fibre cables you'll need an additional cable for video signals. While comparing the construction, it's safe to say that optic cables pass the bar since they're constructed with fibre optics which makes up a bundle of tiny glass strands and they send light signals and not electricity. And they are less susceptible to interference than their counterpart HDMI which has a copper component, which makes HDMI cables less expensive than Optical cables. But the bottom line is that both of the cables provide exceptionally well sound quality based on their length, quality and the digital audio source.  
Can you use HDMI and optical audio at the same time?
No, you can't use HDMI and optical audio at the same time. You can only use it if you play the video via HDMI at the TV's resolution and play audio from the receiver via optical. However, you cannot use both the HDMI and optical for generating the sound at the same time. You can choose HDMI for both audio and video signals going to your television, but you can't use both the output/cables at the same time. 
How do I connect my wireless headphones to my Smart TV?
You can easily connect your wireless headphones to your Smart TV by following these steps:
1. First, put your wireless headphones into pairing mode. 
2. Now, go to Settings on your smart TV. 
3. Select Remotes and Devices or Remotes and Accessories. 
4. Then select Bluetooth and wait for your headphones to show up and select them. 
5. After you select and choose your headphones, they'll be paired with your smart TV, switch on your TV and check the audio. 
How do I connect my soundbar to my headphones?
If you want to enjoy sound from both your soundbar and headphones then you need to keep certain things in mind. You should connect your headphones to your TV headphone jack and the soundbar to Digital audio out port. If you connect the soundbar to HDMI port or via Bluetooth, then you won't be able to get sound output from soundbar and headphones at the same time. You simply need to pair your soundbar and headphones together by making sure your headphones are in pairing mode. And go to settings and select your headphones and pair them together. 
Conclusion
There are a lot of Wireless Headphones with Optical Input available in the market, but we've listed the top-rated products for you. They provide a wider range of up to 100 feet unlike only Bluetooth or other pairs of headphones. They're equipped with excellent sound quality which will enhance your audio streaming experience.
These are also featured with comfortable and soft earmuffs to ensure longer use and durability. You can easily connect them to any devices using various inputs/outputs options and take delight in personal audio listening with noise cancellation. Additionally, most of these are typically under budget without compromising on the built design and sound quality.