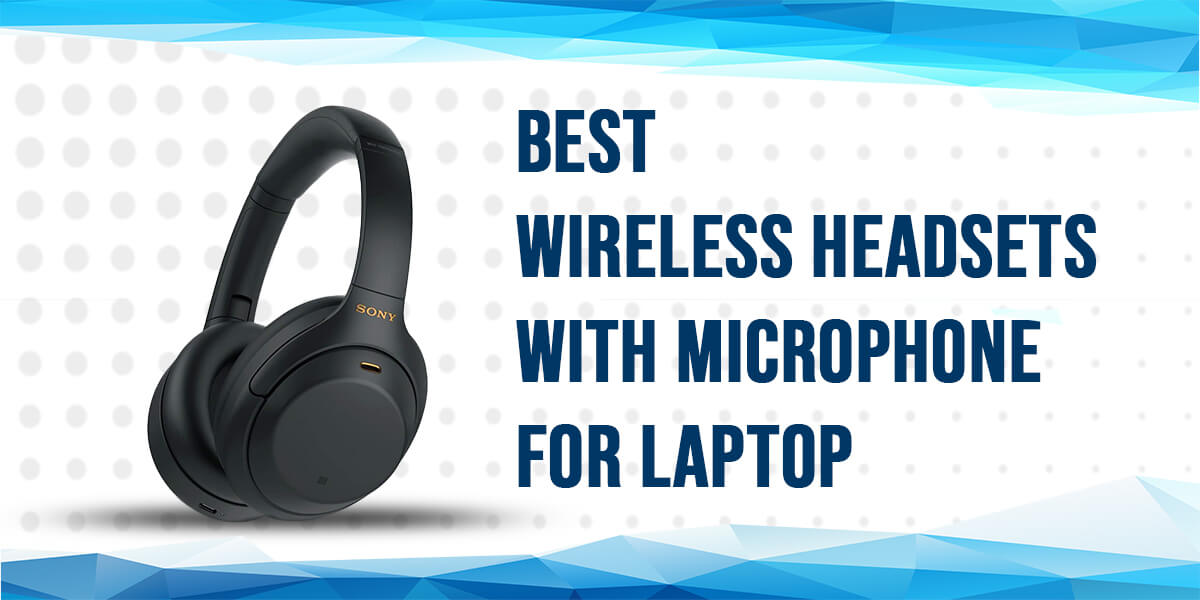 Working from home is a real thing now, a necessary alternative to an office building. Your home has actually become your office workspace. And to set up a nice workspace you need proper office accessories more than ever.
You probably never paid much attention to your wireless headset being compatible for work before the pandemic, but now when you think about it, features such as seamless calling, in-built microphone and active noise cancellation are indispensable to your choice of headphones.
With so many top-notch brands out there the task of finding a pair suitable to your needs might seem daunting at first. Worry not, because we've come to you with the best headset suggestions with microphone to go perfectly with your laptop.
Table of Contents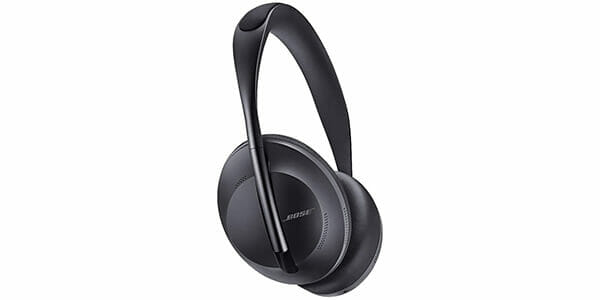 These powerful headphones by Bose have 11 levels of active noise cancellation. The sound quality on this one is unparalleled with deep bass and crisp details. The headset offers excellent voice pickup filtering out the most noisy background distractions and hands free access to voice assistants. The lightweight design sits easy with comfort. You get 20 hours of non-stop music playback.
Pros
Hands free access to voice calls, navigation, etc.
Superior microphones for noise cancellation
Respectable battery life
Customizable app with the headphones
Cons
Cannot be folded-up
Heat up while noise canceling
The coolest thing about these headphones is that you actually get levels on which you can block the outside world. Bose is a reputed company when it comes to audio performance and the sound doesn't let down.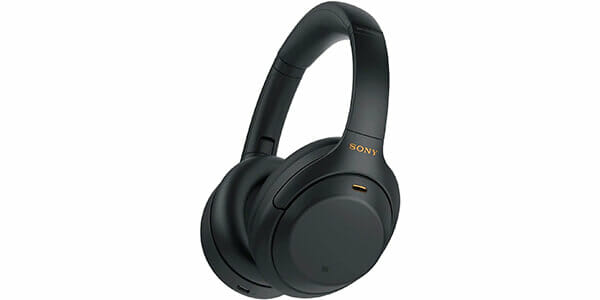 These Sony headphones are equipped with Dual Noise Sensor Technology for industry level noise canceling. You get a battery life of upto 30 hours and a fast 10 minute charging provides 5 hours of listening time. You can activate voice assistants by touch sensors provided. These headphones probably have got the best microphones for good call quality. The adaptive sound control guarantees a more personalized listening experience.
Pros
Wearing detection automatically pauses playback upon removal
Seamless touch sensors for all controls
Speak-to-chat recognition for volume lowering
Hassle free multi device pairing
Cons
Touch controls require a learning curve
Most controls come with the app only
The voice clarity on these headsets is amazing. You get some handy features additionally such as wearing detection and easy pairing. With the Sony Connect app, you get to customize your experience.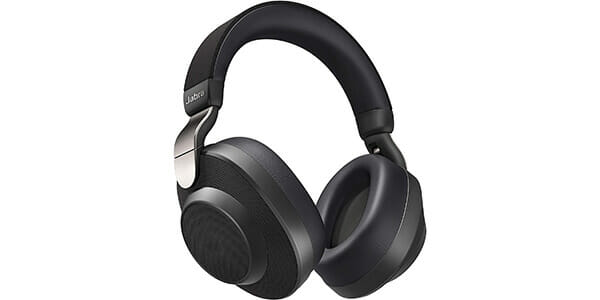 The Jabra Elite 85h comes with 8 built-in microphones for active noise cancellation, good quality voice calling and background noise detection. The SmartSound technology automatically adapts as per your listening environment and personalizes your music experience. These headphones have a battery life of upto 36 hours for unmatched playback.
Pros
Water resistant with nano-coating on internal components
Uses 6 of the 8 microphones for calling
Personalized experience with SmartSound technology
Access to widgets with Jabra+ app
Cons
No ANC during calls
May not automatically switch to listening source
If you're looking for a good multipurpose headset for office use these might be the one for you. The noise cancellation is decent. You get added functionality and ease of use.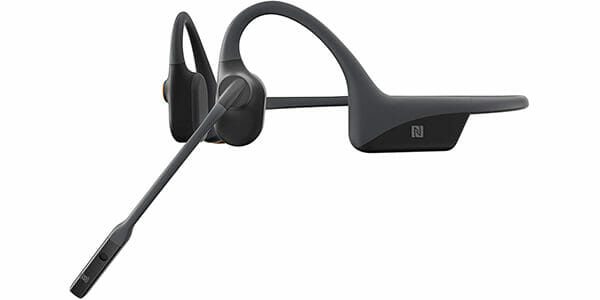 This headset has the most innovative design in our list with open ear comfort to deliver premium performance in all settings. If you don't like to be completely blocked out of your surroundings, the patented bone conduction provides situational awareness. You get a multifunctional button for play/pause and voice assistant controls. The headset offers decent noise cancellation and upto 16 hours of call time.
Pros
Boom microphone with good noise canceling
Lightweight design for comfort
Perfect for industrial, business, transportation settings
Cons
No USB-C charging
No functionality through app
This headset is a fresh breeze away from bulky headphones causing inevitable wearing discomfort. The best part is them having surprisingly good audio quality for the build and the voice quality being amazing.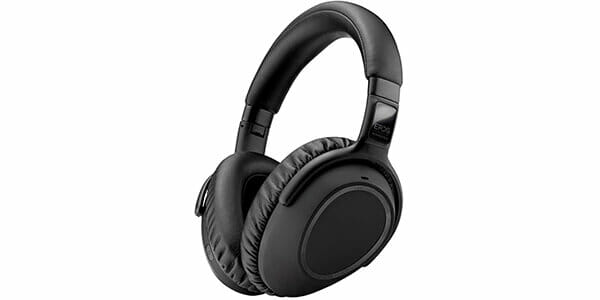 This headset comes optimized for UC and certified for Microsoft Teams. The adaptive four ANC microphone system provides perfect noise reduction to make your working environment suitable. EPOS AI ensures superior quality calling and voice assistant control. Sennheiser is already renowned for its stereo sound quality, a personalized audio profile ensures the best music experience to the user.
Pros
EPOS Technology for surrounding awareness
Clearer call quality with UC optimization
Great ANC turned to adaptive setting
Cons
Static on microphone
Not compatible with 3.5mm jack
These headphones offer a good overall experience pairing up with your laptop. The sound quality is great, the ANC works nicely. Microsoft Team works great with these making them perfect for your work and travel needs.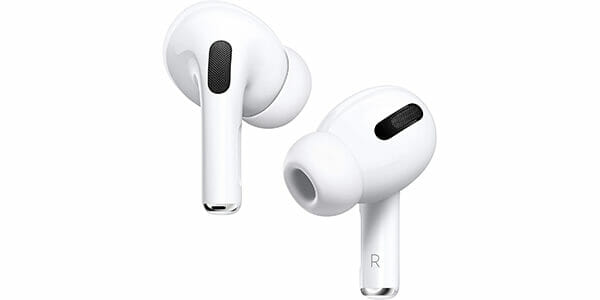 At this point you might wonder that if Airpods are multi functional, popular to an average consumer, having all the features making them compatible with a laptop, don't they also make a great choice in an office setting? Well, of course they do. The Apple Airpods Pro with transparency mode for outside connection, adaptive EQ controls and easy setup with your Apple devices make just another good office headset.
Pros
Quick access to Siri
24 hours of battery time
Sweat and water resistant
Adaptive EQ tuning music as per the shape of your ears
Cons
Mostly meant for Apple devices,
Noise cancellation not too great
Apart from the great sound quality these earphones have to offer and some decent noise cancellation, the transparency mode lets in air to make it more of an open ear headset. And you get wireless charging too.
Frequently Asked Questions
What is the best headset with microphone for computer?
The Bose 700 Bluetooth Wireless Headphones with multiple active noise cancellation levels and crystal clear sound quality seem like the best headset for computers. With hands free access to Google and Alexa, good battery life and premium lightweight design to not give a headache during long duration this headset has probably got everything you need.
What is the best headset for working from home?
You don't need to look everywhere when deciding on a work from home headset because the Apple Airpods Pro are quite popular and readily available to most of us. They offer a customizable fit ensuring comfort, good noise cancellation, quick access to Siri and without saying, an easy set up with your other Apple devices. 
Can I use my Bluetooth headset as a microphone for my computer?
Yes. All you need to do is turn on your Bluetooth headset and right click on the sound icon on your desktop. When you open the sound settings, you should be able to see your input device in the dropdown menu. When you select your Bluetooth headset from the options, you will see the Bluetooth Microphone option.
Can I connect a wireless mic to my laptop?
Yes. A wireless mic can easily be connected to a laptop to give you mobility while working. They connect to your laptop the same as a wired mic does, using an audio interface with analog-to-digital converter. The wireless mic produces an audio signal and the transmitter will send that signal to the receiver which connects to the computer.
How can I use headphones as a microphone on my computer?
You need to find the microphone on your computer in order to do so. You will need to plug in your headset to the mic/audio input/in-line jack. Find the option to manage audio devices in the sound control panel and optimize the settings.
What headphones have the best microphone?
The Sony WH-1000XM4 has the best microphone enabling superior call quality. The headset comes with advanced audio signal processing and guarantees precise voice pickup owing to the built-in five microphones.
How do I make my wireless headset mic sound better?
There are a lot of simple ways in which you could make your wireless headset mic sound better such as finding the right position for the mic, checking your device settings on the pc where software add ons are pretty common, or using discord for voice chat.
What is a good headset for PC?
The Razor Blackshark V2 is often considered the best headset for PC for gaming and music streams. The headset has a sleek comfortable design, offers excellent sound quality which is more realistic and THX profiles making it a good choice for PC.
Conclusion
Proper equipment is required to be more productive at work. It depends on your work profile and special needs. Getting your hands on the perfect headsets could really get you going. Consider bluetooth headphones if your work requires you to take numerous calls; noise cancellation is a must as well to filter out all distractions. Consider a gaming headset for a good microphone and sonic sound (because why not?).