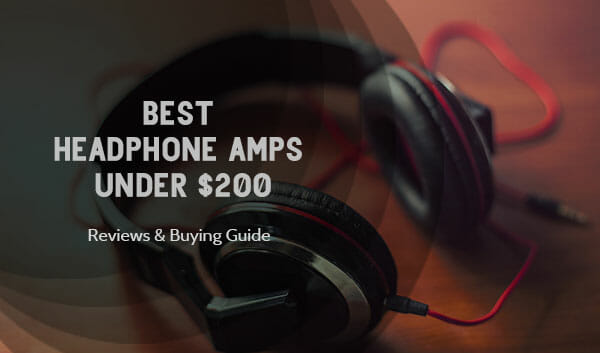 At times headphones may disappoint us, even the expensive ones. When at such crossroads, a well-sounding amplifier can come to the rescue.
A headphone amplifier can further boost the audio character of compressed song files. Here, we have listed the best headphone amplifiers under $200, which can significantly upgrade your listening experience in 2023.
Table of Contents
Top Headphone Amplifier Reviews of 2023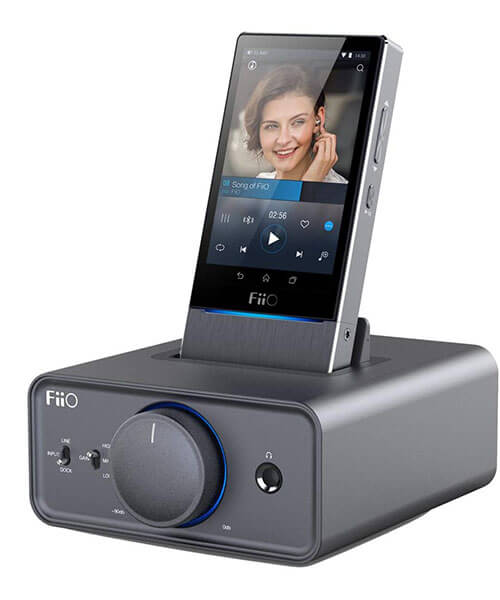 The FiiO K5 is one of the most popular headphone amplifiers. It has a docking expansion which is suitable for charging and amplification. The amplifier holds true to its promise of high-quality sound and significantly reduced noise. The amplifier comes with volume and gain controls, which yield a highly satisfying listening experience even at different sensitivities.
The body is stylish and looks very premium. The amplifier comes with a USB port and line inputs in addition to the docking option. You can further upgrade the amplification by connecting professional components.
Specifications
Docking digital-to-analog converter (DAC).
10 Hz to 90 kHz frequency range.
Impedance range: 16 ohms to 300 ohms.
12 dB dynamic range.
Analog volume control.
1-year limited warranty.
Pros
Clear upbeat sound-quality with wide frequency.
Convenient volume control dial.
Cons
The docking port can only be used with FiiO phones.
Reasonably priced under $200, the FiiO K5 docking headphone amplifier gives high-definition sound quality.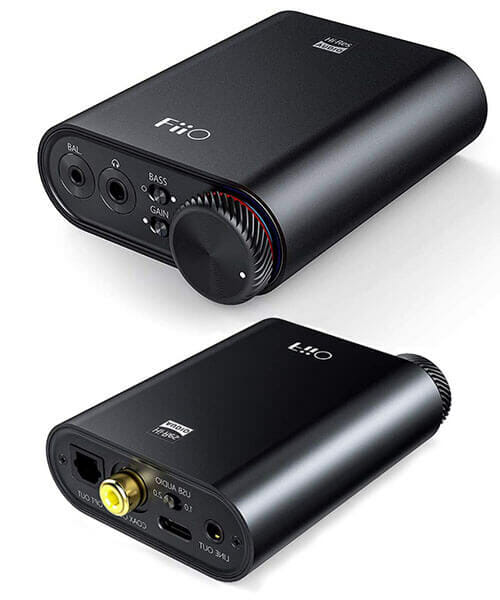 FiiO K3 is among the most recommended and highly rated headphone amplifiers in the market. This is a portable amplifier and can be easily used with any computer system or headphones.
It is small but well-built in an all-metal body. It is very good gear for balanced output. The simple plug-and-play operation and incredible sound quality, makes it one of the most popular headphone amplifiers.
Specifications
32-bit digital-to-analog converter (DAC).
0/+6 dB Bass boost.
Direct Stream Digital technology.
2.5 mm and 3.5 mm output options.
Analog volume control.
Type-C USB connector.
20 Hz to 80 kHz frequency response.
Pros
High-fidelity original sound quality.
Analog volume control allows accurate and detailed sound.
Cons
When plugged into the mobile phone, it consumes the phone battery for power.
FiiO K3 is a sturdy reliable sound enhancer for rendering high-quality clear music from basic headphones.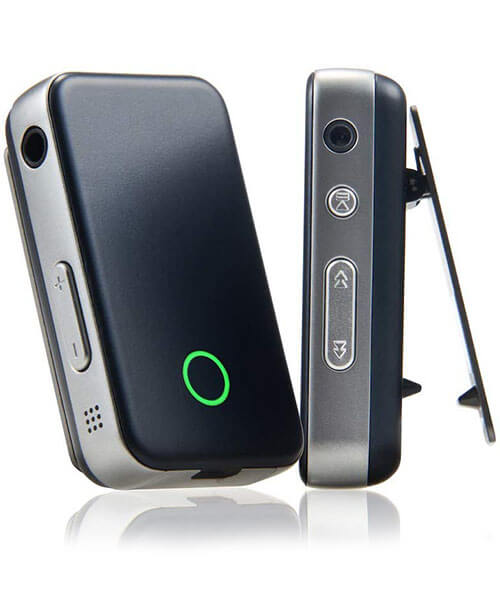 The EarStudio ES100 MK2 by Radsone is a compact wireless headphone amplifier that looks very hi-tech. The amplifier yields high-fidelity sound and has an in-built microphone. The high-sensitivity microphone allows you to make hands-free calls.
The amplifier also works with car audio. With a powerful battery performance and wide-range wireless connectivity, it is a one-stop solution for enhancing your music experience on-the-go.
Specifications
24-bit digital-to-audio converter (DAC).
Bluetooth and USB enabled.
Advanced Bluetooth Codecs.
10-band EQ.
14-hours battery performance.
Analog Volume Control.
2.5 mm balanced output and 3.5 mm unbalanced output.
1-year limited warranty.
Pros
Wireless connectivity all supports voice-calling.
Easy to operate and convenient to handle.
Cons
The firmware update process is a bit complicated.
Earstudio ES100 is a very affordable and highly-functional enhancement for all your music devices.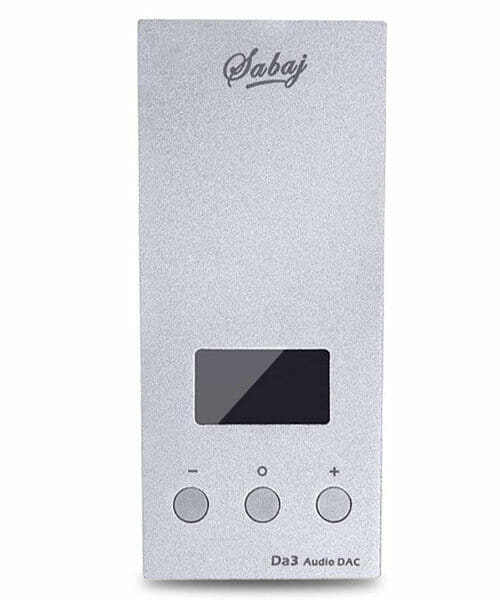 The Sabaj Headphone Amplifier Da3 is an extremely powerful gadget in the budget range. It renders high-resolution sound with low distortion and balanced output. The ultra-high dynamic range guarantees superior performance. The OLED display improves the functionality of the amplifier significantly and offers good control to the user. The sleek modeling and silicone surface protector is an added bonus.
Specifications
Up to a 32-bit depth
0.96 OLED display screen
Supports Direct Stream Digital for original sound
Dual ultra-low phase noise crystal
125 dB dynamic range
Impedance range: 16 ohms to 300 ohms
Dual digital-to-analog converter
Dual headphone output ports
Pros
High-resolution sound with least distortion.
Balanced output performance.
Cons
The body has sharp edges which are slightly inconvenient for handling.
Sabaj Da3 is a stylish receiver for high-fidelity and low distortion music amplification.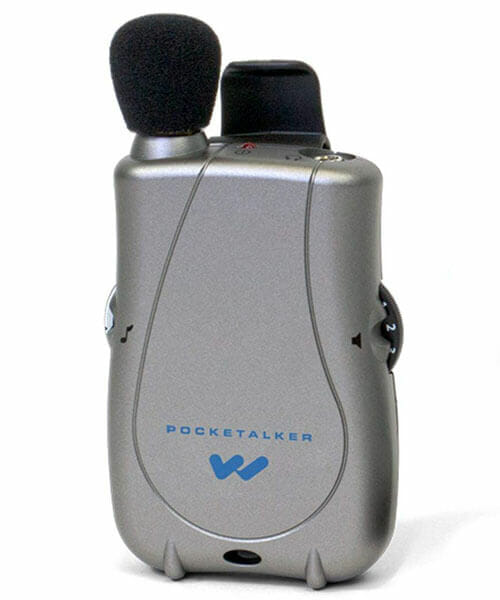 Williams Sound PockeTalker runs on two AAA alkaline batteries and is ideal for personal listening sound amplification. The PockeTalker comes as a kit with a microphone and headphone, and it is pitched as a phone-conversation amplifier.
The amplifier reasonably cuts out background noise and renders clear natural sound. It significantly clarifies the sound within a room and neighboring environment.
Specifications
20 Hz to 20 kHz frequency range.
External tone and volume controls.
6-feet microphone cord.
200-hours battery performance.
5-year warranty.
Pros
Portable, lightweight and easy handling.
Satisfactorily reduces background noise generated in hearing aids.
Cons
This amplifier has limited application for music devices.
PockeTalker is the best personal hearing aid amplifier under $200.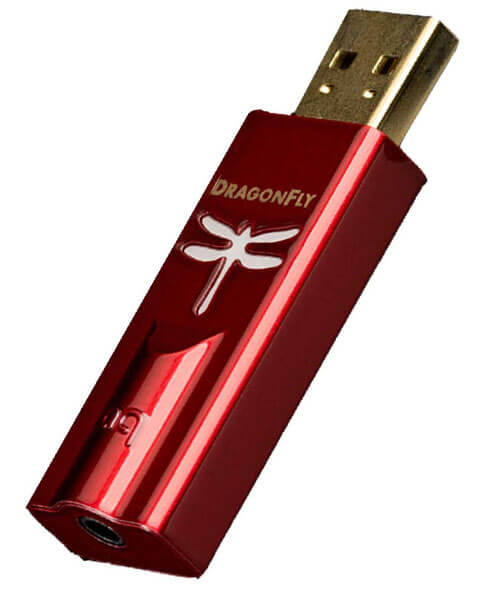 AudioQuest – DragonFly Red is a highly recommended headphone amplifier with rave reviews. It is ultra-compact and designed like a USB drive. At a very affordable price, the DragonFly Red delivers high-fidelity sound in a sophisticated stylish design. It also allows updates to the firmware on the amplifier with a device manager application.
A USB-A to USB-C converter is included in the package, which facilitates compatibility with many devices. This pocket-friendly amplifier guarantees high-resolution playback.
Specifications
32-bit digital-to-analog converter (DAC).
Master Quality Authenticated (MQA) technology supported.
USB-A to USB-C converter cable included in the package.
Digital volume control.
Pros
Delivers greatly enhanced audio.
Convenient size and handling.
Cons
The device may heat up slightly with extended use.
The design and technology of AudioQuest DragonFly Red is very convenient and high on efficiency, definite value for money.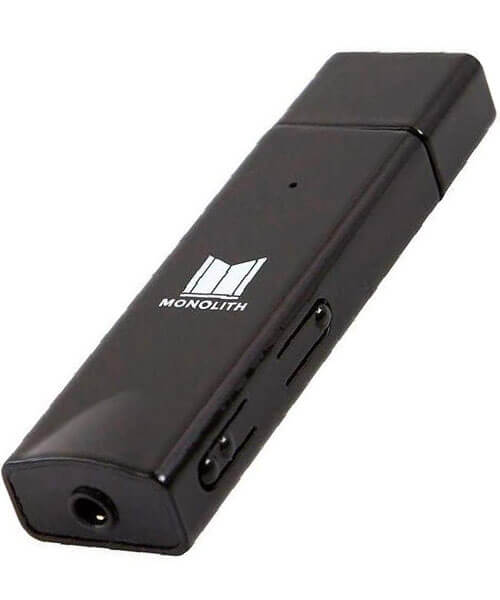 Yet again, Monolith has brought a product to the market which delivers highly competitive sound performance at almost half the price of its competitors. The Monolith USB Headphone Amplifier is a huge promise for entry-level audiophiles, though it may falter a bit on the built and construction.
It is probably the most affordable upgrade for basic headphones and yields balanced sound and deep bass. With its small size, lightweight structure and plug-and-play USB controller, this amplifier is sure to come in useful for all your devices.
Specifications
32-bit digital-to-analog converter (DAC).
USB plug-and-play input.
Savitech SA9227 USB controller.
122 dB signal to noise ratio.
1-year replacement warranty.
Pros
Convenient push-button volume control.
Great sound quality at a low price.
Cons
The body material appears delicate and not as rugged as claimed.
The performance of budget-friendly Monolith USB Headphone Amplifier competes with higher-priced headphone amplifiers.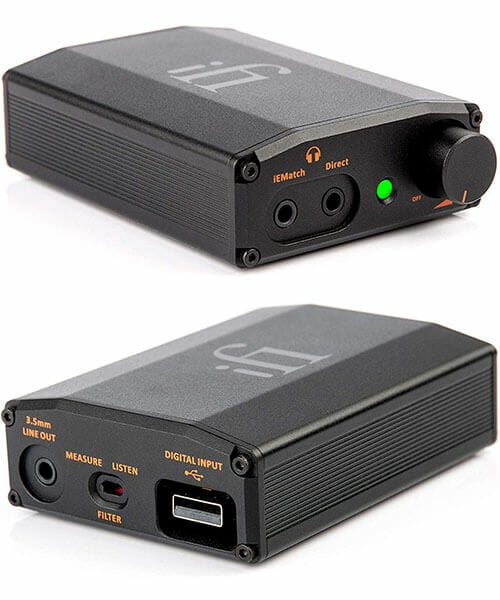 The portable iFi Nano iDSD Black Label has a high Direct Stream Digital (DSD) rating that plays high-quality digital audio. With this technology, the amplifier can convert compressed digital files to a high-quality original sound.
The amplifier claims to be 10-times more powerful than the amplification on an iPhone, which is pretty impressive. The iFi Nano yields a clear balanced sound with minimal noise. The iFi Nano also has a cool built-in feature that allows you to tinker with playback.
Specifications
Digital Stream Digital (DSD) digital-to-analog converter.
USB2.0 input.
Audio fixed-line L/R output.
3-feet USB cable included in the packaged.
12-months warranty.
Master Quality Authenticated (MQA) technology supported.
Pros
10-hour battery performance.
Precise volume control button.
The iFi Nano is packed with superior patented technology which can raise a headphone to its true potential.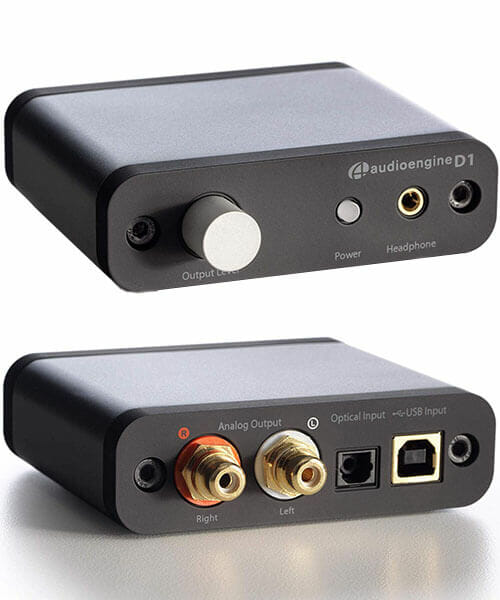 The Audioengine D1 is a reliable digital-to-analog converter (DAC) and headphone amplifier. It guarantees high-quality audio and excellent noise isolation. It comes with USB and optical input options. Besides being compatible with popular headphone brands, the device is also compatible with all leading computer systems, music players, television sets, and speakers.
The plug-and-play feature of the amplifier is also quite handy. Since its launch in 2012, the Audioengine D1 has been the top preference of music lovers.
Specifications
24-bit digital-to-analog converter.
USB plug-and-play input.
Optical / TSOLINK input.
Analog audio output.
Recommended headphone impedance of 10 ohms to 10K ohms.
10 Hz to 25 kHz frequency range.
2-feet USB cable included in the package.
Pros
Allows direct volume control from the front panel.
3-year warranty.
Cons
The volume control button on the amplifier lacks a position marker.
The Audioengine D1 delivers premium sound quality with low noise.
Best Brands: Headphone Amps
FiiO
FiiO is a Chinese brand of sound gears and amplifiers. The company aspires to elevate the reputation of 'Made in China' goods, by delivering innovative technology in quality products.
Radsone
Radsone, abbreviated from the phrase 'Radical Sound', delivers specialized sound solutions for premium smart-phone audio. It has released some of the best selling audio systems in the market
iFi
iFi is a leading manufacturer of amplifiers for personal sound devices and speakers. The award-winning company has made its mark with high quality products without echo or jitters.
AudioQuest
AudioQuest is a California-based company which is renowned for outstanding quality products at fair price. The brand is highly trusted and revered by music lovers globally.
Audioengine
Audioengine has delivered a premium range of quality sound amplifiers since 2007. The customer policies include the attractive 30-day audition option and 3-year warranty on authorized purchases.
FAQs About Headphone Amplifiers
What is a headphone amp?
A headphone amp is an amplifier which connects to the headphone and upgrades the quality of sound and reduces distortions.
How many headphones can be connected to an amplifier?
The number of headphones which can be connected to an amplifier depends on the number of output ports. Usually a headphone amplifier allows one or two output with 2.5 mm or 3.5 mm connections.
Why do my headphones need an amplifier?
Usually, mobile phones and other devices do not have sufficient power to drive high-impedance sound. If you own headphones with high impedance which require more power to drive the sound, it is a good idea to supplement your set up with an amplifier.
Do I need an Amp with DAC?
High-fidelity headphones yield better performance while processing high resolution music files. However, most of the downloaded music files and streaming music files are in compressed digital form. A digital-to-analog converter (DAC) can process such digital music files to high-fidelity audio files and significantly boost the performance of the headphones.
If I do not hear music at loud volume, do I need a headphone amp?
Even if you do not want to use the headphone amplifier for loud volume listening, the headphone amplifier can significantly reduce noise and distortions and give you a better listening experience.
How can I determine the impedance level suitable for my headphone?
Usually, amplifiers and headphones are paired on the basis of impedance. You can choose an amplifier which is 1/10 the ohms value as that of your headphone's ohms value.
Conclusion
Decoding the world of headphone amps can be intimidating and even confusing. You might have never heard of headphone amplifiers before. Or even if you did hear of it, the sheer technicality may have driven you off.
Our list of top quality headphone amplifiers is a great reference for understanding the nuances of headphone amplifiers and selecting your first headphone amp at an affordable price.