Zenko Akebono brings out to you their most popular steel tongue drums that look as good as they sound. This is like a treat to the drum players as they get a bag along with mallets included with the drums. The tongue drum has a very fine tuning and offers 9 notes which are C4 D4 C5 D5 G3 Eb4 G4 G#4 and Eb5. The stainless steel which is used in the making of the drums is of high quality and very stout. It has a copper colored texture which makes it iconic for the eyes as well.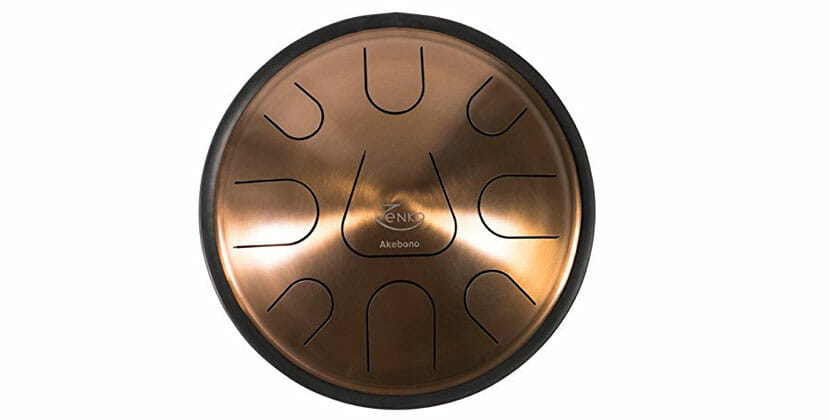 Table of Contents
Basic Construction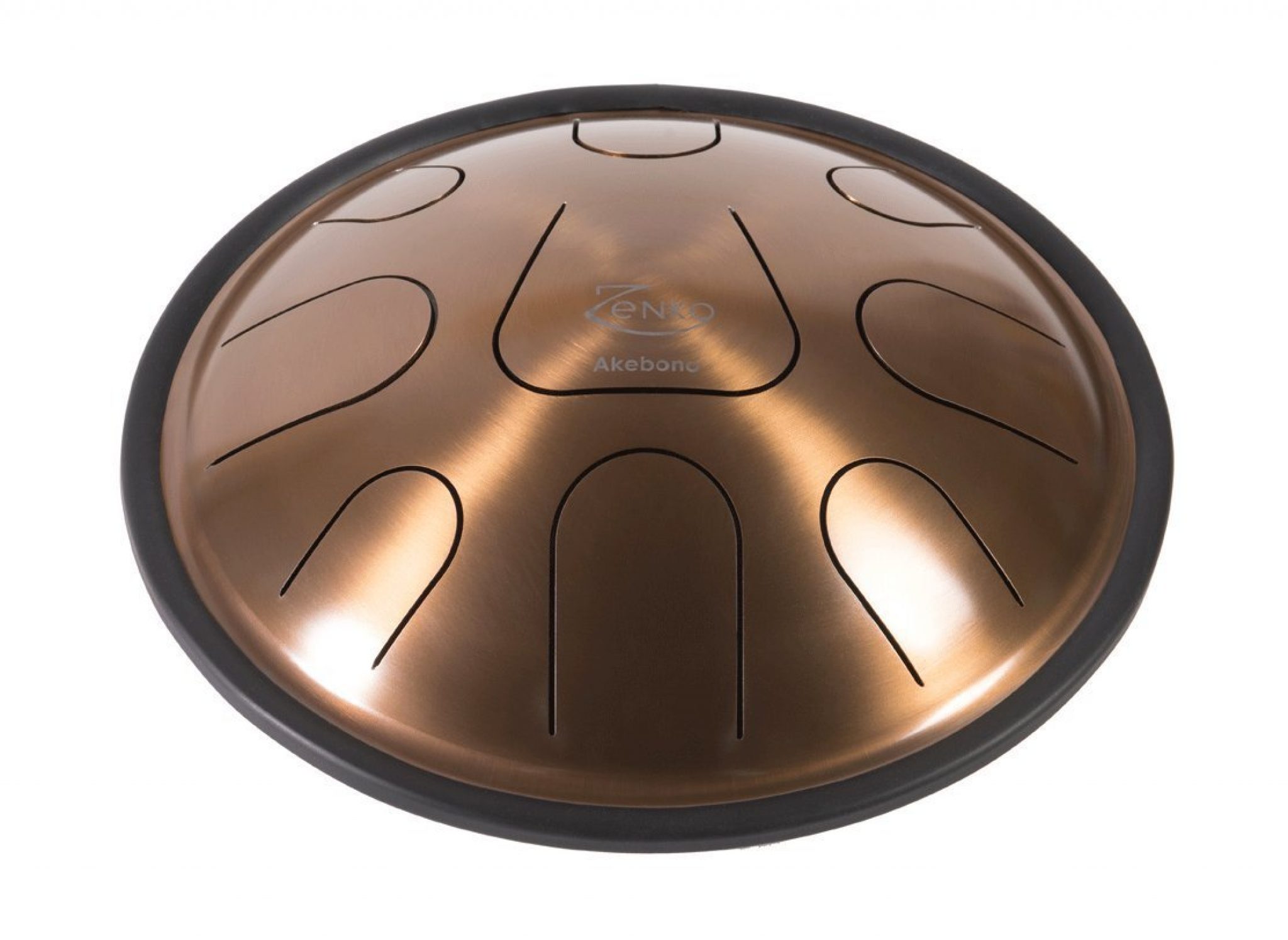 The overall construction of the drums is quite impressive in terms of the color combination, quality and size. The drum is made of stainless steel which is manufactures and designed in France. The diameter of the drum measures 12.6" (32cm) and the overall height is 5.12" (13cm). The product weighs around 6.17 Lbs. (2.8 Kgs). No need to worry about the storage of the drums as they include a deluxe bag and need not to fret about buying a pair of sticks as they include mallets too! They also have a support ring that come along with the product.
Attractive Features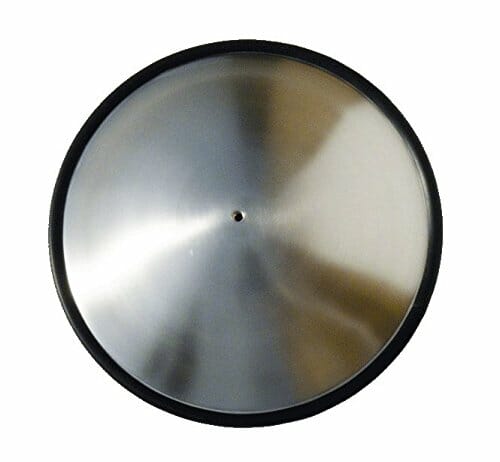 It is difficult to mention just one of the features which is really striking as this product has more than what one can expect. Some of its most attractive features are as below:
The first and foremost thing is the sturdiness and strength of the material that has been used in the manufacturing of the drums. It has been made and designed in France.
It comes with a pentatonic scale i.e. it has 5 repeated notes, introduced in Japan
The Zenko steel tongue drums include accessories like a deluxe bag, mallets and a supporting ring.
The color contrast of the drums is very simple, yet eye catching.
The sound is eternal and ideal for any music or sound therapy.
How Does It Fare?
Zenko has never disappointed its customers and that is the reason why it is the most trustable instruments brand in the market. It excels in the high quality of products and giving the consumers desirable experience. These drums are one of its well thought and designed instruments that perform what they promise. The steel tongue drums by Zenko are the kind that every drummer would want to add to his collection. These drums are even ideal for a novice who wants to learn playing drums. You can also use them for meditation sessions and sound therapies, as the sound of the drums has a very deep and pacifying beat.
So get your own Zenko Steel Tongue Drums and create your own music with them in no time.