Gon Bops Mariano Series Tumbadora is a famous percussion instrument, traditionally played at dance ceremonies. Its country of origin is Eastern Cuba and Africa. It produces strong beats and high pitches. The legendary founder of Gon Bops – Mariano Bobadilla, envisioned only one line of drums that would be different from the rest. These were the Mariano Series. Gon Bops presents this line in a modern version but preserves its signature design by using the same old Cuban Gon Bops shape and counter hoops.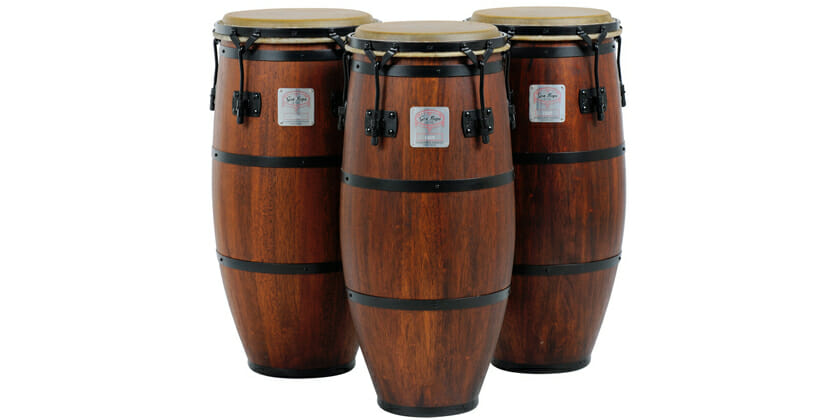 Table of Contents
Basic Construction
Gon Bops Mariano Series Tumbadora has been exquisitely constructed with chosen materials like hand selected Latin American natural cowhide head and Durian wood. It has a length of 31.5 inches, breadth of 18 inches, a height of 18 inches, and weighs about 32.6 pounds.
Attractive Features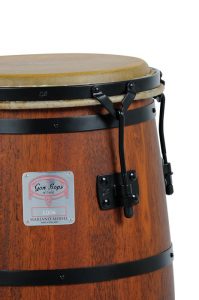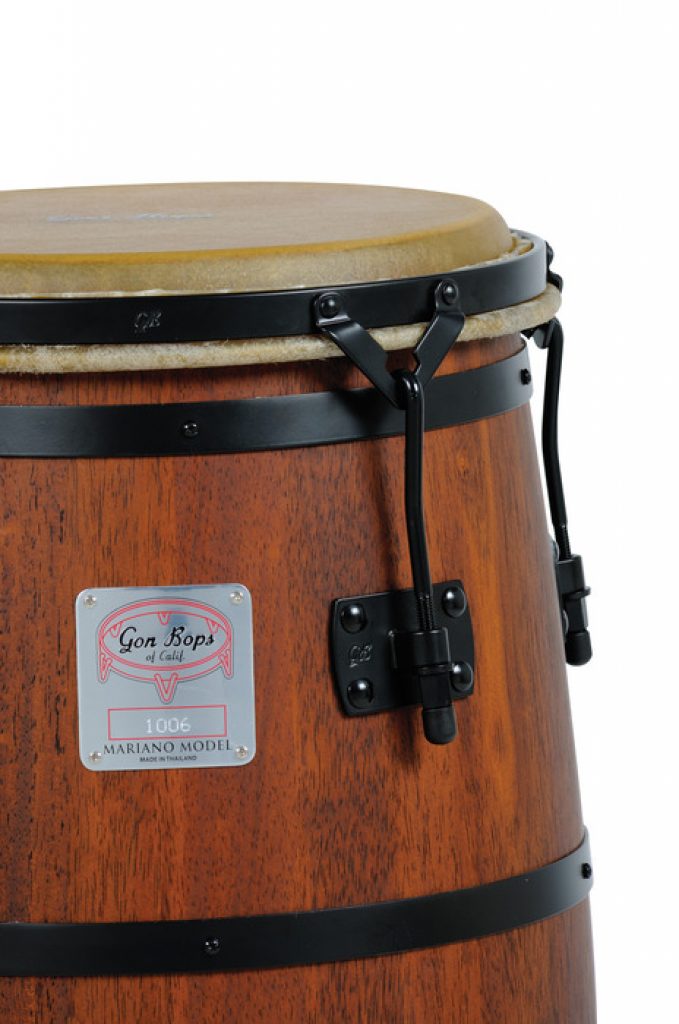 This special line named after the founder himself has some attractive features –
It is made with Durian wood, which was chosen for its lightness and strength. It also reproduces the original Cuban drum sounds. It was also selected as the original Mariano line had Philippine wood and Durian closely resembles the finish of the original.
Constructed with authentic and Latin American natural cowhide head. These are not only durable but also produce powerful and clear sounds.
It has the Gon Bops compact hardware and the signature Gon Bops shape and counter hoops.
Named after the noted name in the Percussion industry – Mariano Bobadilla, also the founder of Gon Bops.
These top-of-the-line drums produce authentic sound. Whether it is the loud open tones to the precise claps and solid palm sounds.
Available in both chrome and black hardware options.
It comes with stands to keep it steady.
How Does It Fare?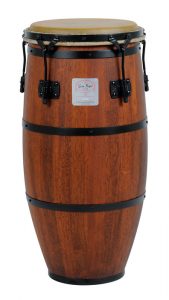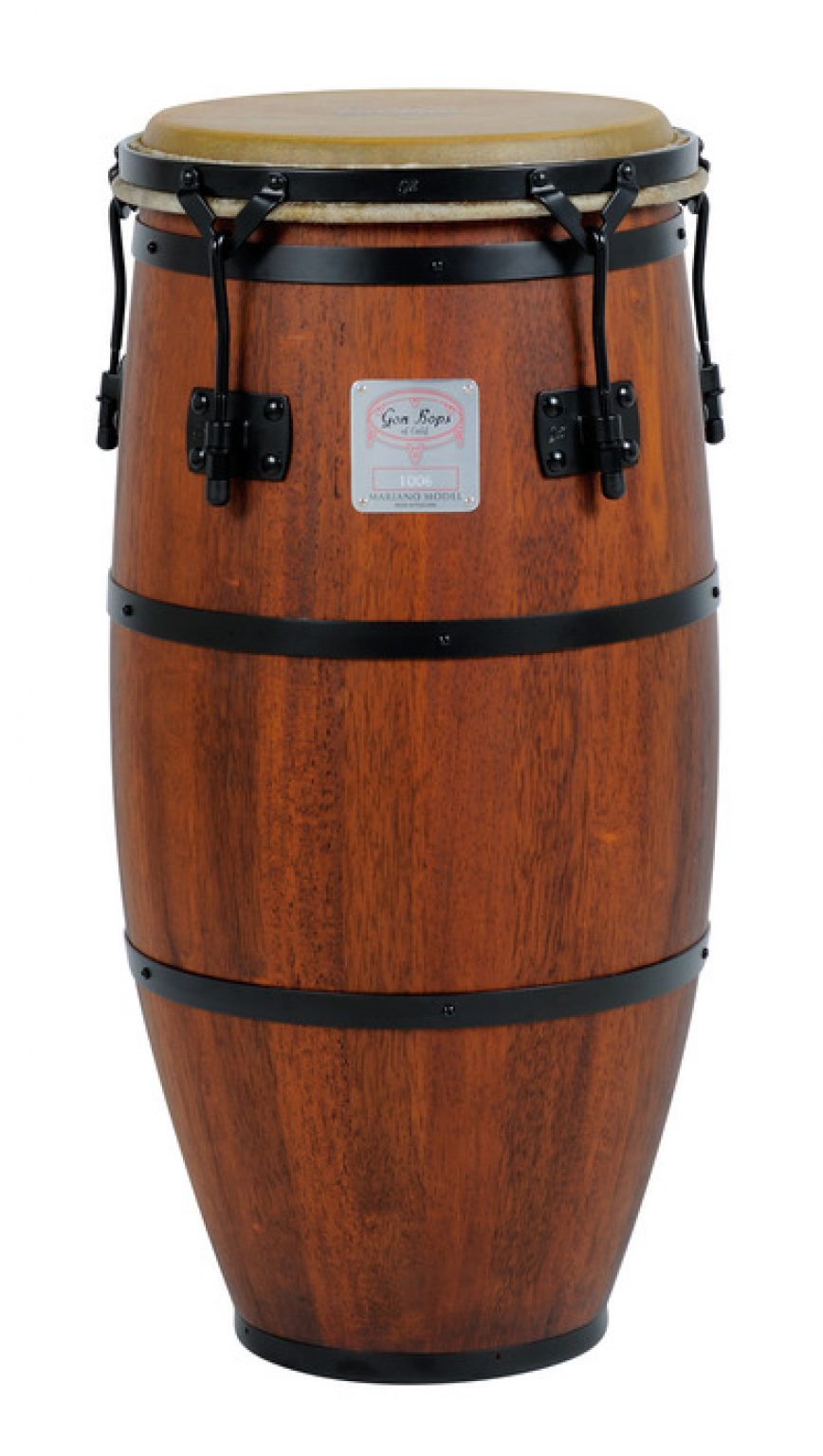 It is made with carefully chosen materials like Durian wood and natural cowhide which make it durable and help produce strong and crisp sounds. It retains the original Mariano series' look and feel. Whether you are a pro or new to the world of Tumba, once you start playing this, you will get hooked to it, it's that good! This instrument checks out all the requirements.
Value For Money
Gon Bops Mariano Series Tumba is available on Amazon and provides free shipping. For all the attractive features, this instrument is a true value for money. Durian wood is extremely durable which will make it last longer and is therefore a great deal. Get one for yourself now!