Latin Percussion Matador Wood Tumbadora is a part of the infamous Latin Percussion's Matador series which are quite well known for their Matador Soft Strike rims. The Soft Strike rims provide much greater user comfort and efficiency. The LP Matador has been meticulously designed to provide you with some robust qualities, increasing the life of the tumbadora. This tumbadora is equipped to provide you with some amazing notes to every kind of music that you might want to try your hand at.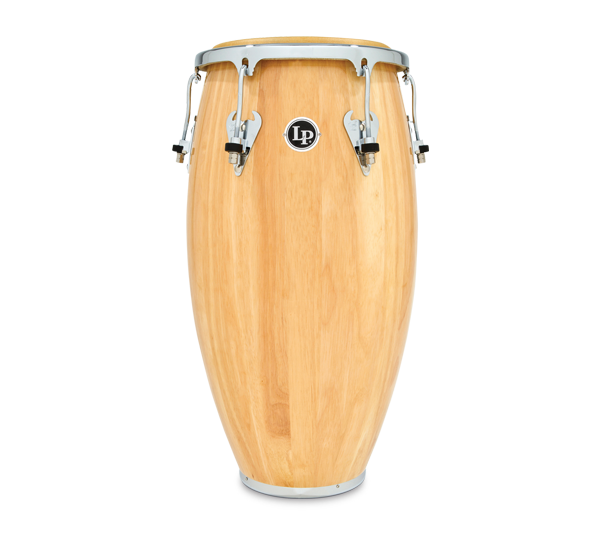 Table of Contents
Basic Construction
Latin Percussion Matador Wood Tumbadora is constructed out of premium quality Siam wood, which is eco-friendly at the same time. It is 31.8 inches in length, 18.2 inches in breadth and 18.8 inches in height. The structure is crafted out of top notch kiln dried Siam oak. The natural raw hide heads add some extra value to this brilliant tumbadora.
Overall the tumbadora weighs 39.5 pounds at shipping stage.
Attractive Features
The Matador Tumbadora is a worthy percussion instrument for every individual. Its leading feature is its Soft Strike rim but here are some other lesser known features:
Its original rawhide heads provide the user with the best natural and round tone, improving your abilities manifold.
Its patented LP ProCare Shell Protectors are there to keep your tumbadora safe at all costs.
Its uniquely shaped horn plates are another reason why this tumbadora will appeal to you.
Coming along with a tuning wench, it is a breeze to tune it according to your whims!
In looks it does not get better than this. With it chrome exterior finish; it comes in all sorts of colors like Dark wood, Almond brown, Puerto Rican flag design and Black.
How Does It Fare?
The users have showered it with amazing reviews calling it "fantastic" and "best in its class". It is considered really great for the working musician who wants some excellent music quality at cheap prices. They are one of the ideal choices for every aspiring musician and professional, who does not want any hindrances in the quality of percussion instruments.
You will not want to even look at other similar instruments once you get a hold of this. It is definitely better than any other tumbadora that you might have ever used.
Value For Money
The big question! Let me assure you that you are not being cheated out of your money in this case. It is an amazing investment into a career that has the spark to go a long way.
Let the price tag not scare you because its amazing features enhancing its sound quality will definitely light up your day. Don't forget to give its deserved 5-star review after you experience this beauty.