Pacific Drums by DW Z5 Shell Pack is truly a beast of an instrument. It is an impressive design that is sure to take your interest in drumming further. It is a five-drum shell pack; cymbals and other hardware are not included. It is the most cost-efficient drum sets available in the market. It's also good for experienced drummers who need a dependable drum shell kit. It's highly customizable and you truly get the drum set that you need. It's a responsive drum shell kit – always in touch in your desires.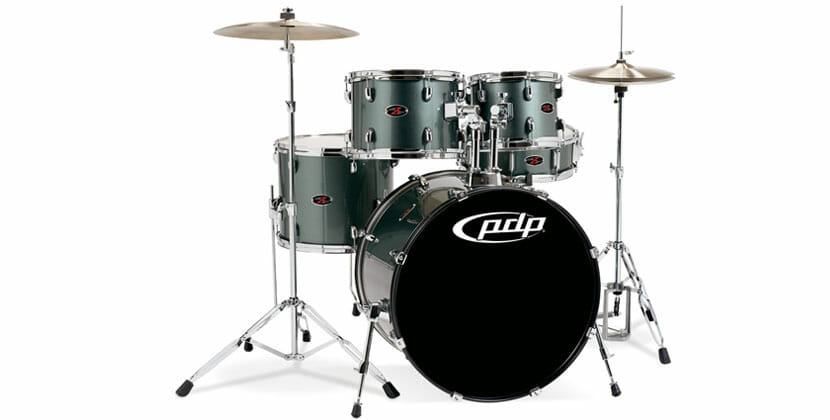 Table of Contents
Basic Construction

Weighing a good 61 pounds, this drum shell pack is neither too heavy nor too light. The drum shells are made entirely of wood for the best quality of sound. The dimensions of this product are 30 x 24 x 23 inchesa and the drum shell kit includes only five drum shells, as well as factory heads. Aside from grey metal, it's available in four other super attractive colors, all of which have a beautiful glossy look because of finish ply wrap: black cherry, aqua blue, carbon black and emerald. The drum shells also have fusion tom sizes: 10 x 8, 12 x 9 and 14 x 12 (all in inches). It is also very durable, built with sturdiness. It's also highly adjustable – it receives any changes you make to the heads or other hardware well and will continue to provide you the sound you need.
Attractive Features
1) For quality, as high as the one this product offers, it is easily the most affordable option in the market.
2) It's very customizable – you can transform this drum shell pack into what you want.
3) It's a responsive, personal drum shell kit. It's made with care to not only be in tune but also be in tune with your style of playing.
4) It's a gorgeous drum set. The Grey Metal finish gives it a beautiful retro-futuristic look. There's also four other options in color for those looking for a variety.
5) If you're just starting out in drumming and aren't sure which drum kit will be the best for you – this is your answer. Perfect for beginners, it'll become a staple in your life.
6) It's the perfect drum shell kit for places like your home and school. It's basically most adapted to smaller venues.
How Does It Fare?
Any person who has just started drumming needs a trustworthy drum kit, not a flimsy set which doesn't have good sound quality. The Pacific Drums by DW Z5 Shell Pack is just what you need. It gives you a steady and sturdy instrument which you can enjoy. It also gives you a perfect deep sound; tuning on this drum set is easy and manageable. The attractive look of the drum set is an added bonus.
Value For Money
One of the most appealing qualities of the Pacific Drums by DW Z5 Shell Pack is that it's an affordable drum kit.
Parents don't want to spend a lot on drums for their kids in case they lose interest after a while. The right option for all these people is this product. As attractive as its affordability is, it doesn't take away anything from its quality. These drum shells are made of sturdy wood, and it produces the best sound.
You Might Also Like the Following Acoustic Drum Sets: