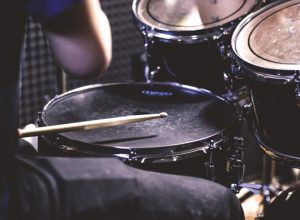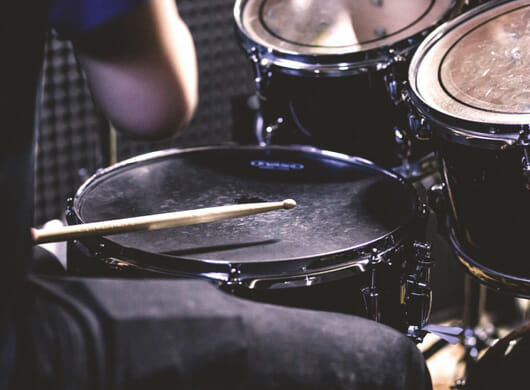 Acoustic drum sets typically come with a set of five drums and they can be with or without additional hardware. Before buying acoustic drum sets, look for the cost, player's age and durability. These are the only three things you need to look out for while choosing a drum set.
There are many manufacturers who are producing acoustic drum sets but we bring you the best nine of 2021.
Quick Summery : Our Top 9 Selection
---
---
---
---
---
---
---
---
---
Frequently Asked Questions About Acoustic Drum
1. What does a standard drum set consist of?
A standard drum set has five set of drums – one bass drum, one snare drum, two mounted toms and one floor tom. Additional hardware that commonly comes with most drum sets are cymbals mounted on a stand, a drum throne, drum sticks and bass drum mounting stand. There might be more or less additions but ones stated above are most common.
2. What are some common configurations in which a drum set is available in?
Drum sets can come in multiple configurations and this mainly depends on the manufacturers. All of them are based on the number of drums in a set:
This is the most common type sold mainly for beginners. It has a total of three toms, a bass drum and a snare drum of standard size each. Almost all five piece drum sets for beginners will contain all the necessary additional hardware like drum sticks, cymbal pack, a stool etc.
This one has a bass drum, a snare drum and two toms. The tom can be either one floor or one mounted or two mounted toms. You need to add additional hardware like cymbals according to your use with four piece.
A simple configuration, three piece drum set has three components—a bass drum, a snare drum and one hanging tom. You can add hi-hats, cymbals etc with three piece drum sets too. This configuration is commonly made for very small children who are just learning to drum.
3. What are some secondary musical instruments that go with drum sets?
There are many secondary musical instruments that go well with drum sets. Some of them are:
4. What is the difference between electronic and acoustic drum sets?
Acoustic drum sets are traditionally made with wooden shells and metal cymbals. Electronic drum sets on the other hand are made of rubber, plastic shells, pads and the sound produced is amplified by a sound box. The main difference is the amplification of sound in electronic drum sets. Acoustic drum sets don't have the same amplification feature.
---
Glossary
Bass Drum
The largest drum (22 inch) played mainly by a foot pedal.
Crash Cymbal
A cymbal that is used to attack with high speed.
Drum Key
A key for tuning or adjusting the pitch of drum-heads.
Hi-Hat cymbals
They are a pair of cymbals that are mounted on a stand.
Mounted Toms
They are usually six to fourteen inches in diameter and are used to provide deeper sound tones.
Snare drum
They have a buzzing tone and have to be played with drum sticks.
Tom
They are drums that can be mounted on the bass drum with the help of a holder. Toms larger than 16 inches are called floor toms.
Conclusion
Acoustic drum sets are mainly divided into two groups—for adults and for kids. If you are buying them for kids then check the durability and size of the drum set. Some good options are Mendini by Cecilio and Gammon 5-Piece Junior Starter Drum Kit. If you are a serious drummer and are looking for something high quality then go for Yamaha Stage Custom Birch 5pc Drum Shell Pack or Gammon Percussion Full Size Complete Adult 5 Piece Drum Set.