Adding to the beautiful range of the cowbells, Pearl PCB6 Primero Cowbell has ensured the worth of the trusted brand of all times, Pearl. Maintaining the highest quality of products from a long time, this cow bell is no less than others and beats its contemporaries successfully. It is a product from the manufacturers – The Pearl Corporation, falling under the category of percussion in musical instruments.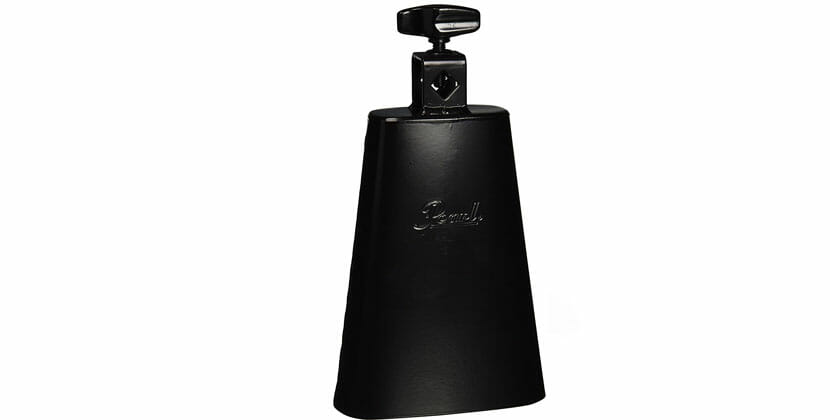 Table of Contents
Basic Construction
The dimensions of this product are as follows:
Length – 3 inches (7.62 cm)
Width – 6 inches (15.24 cm)
Height – 6 inches (15.24 cm)
Weight – 1.35 lbs. (612.35 grams)
It comes in a stunning shiny black color, giving the modern look with standardized value. This product from the Pearl is unmatched.
Attractive Features
Having a plethora of notable features, the significant ones are mentioned below-
It is crafted from heavy gauged steel, cold-rolled in nature.
Buzz-less performance, thereby, improved resonance is the result of absolute welding by implying the Argon gas welding method. It is the most important feature a wise person will look out for in any musical instrument.
It should be favored as it available in 2 sizes of 4 and 6 inches. Therefore, it will work well with your multi-pitched set.
It has an awesome sound quality, perfecting your required pitch of any range.
It is extremely durable due to the high-quality materials involved in its construction, hence reliable.
How Does It Fare?
The Primero series from Pearl of cowbell stands out proudly from the others in its class. The most important point to be looked at is, at the same price as that of Elite series, it provides the same best quality of sound with the added advantage of durability. You will be hooked on this product in no time due to the beautiful design it offers without compromising with the standards and class.