Meinl Percussion HE-3000 Doumbek is a high-end product of the brand and has gained a lot of attention due to excellent levels of craftsmanship. It is completely handmade which makes it unique and to add to that, this makes each one a little different so uniqueness is pretty much a guarantee when you buy this product. It also seems very elegant with a black vinyl coating. But vinyl coating has other advantages as it protects the aluminum base from damage and increases the life of the instrument and also makes it sound more authentic.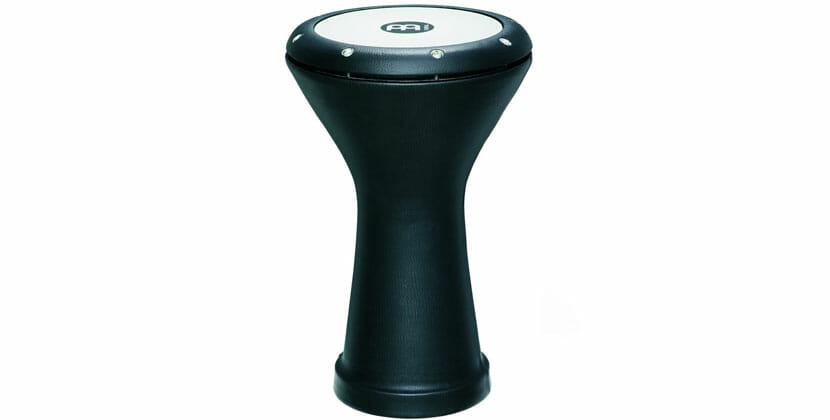 Table of Contents
Basic Construction
These doumbeks are made in Turkey and have an aluminium body thus don't weight a lot (around 3 pounds). They are made with aluminium shells which produce a wide variety of sounds ranging from low to high ringing highs. This drum is around 18 inches tall and and has almost 8¾ inches diameter. A synthetic head that is tunable comes along with these drums and is responsible for the high-quality sound production. It has a plastic head but also comes with a replacement Thomann head as mentioned earlier. It is enclosed in a soft case padding and a tuning key is provided to adjust the drum to modify the sounds that it makes.
Attractive Features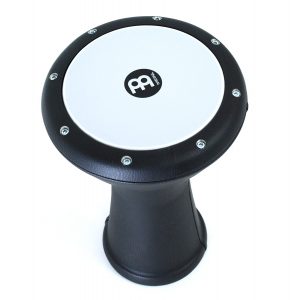 It proves to be extremely long-lasting since it comes along with a synthetic and a replaceable head, which is also good if you want to use other kind of heads to produce desired sounds.
It also weighs only about 3 pounds and is quite evidently, extremely lightweight causing no inconvenience to the musician.
The standout feature has to be the powerful and very rich sound development.
It comes along with an embedded tuning key.
The aluminum shell gives immense tones, varying right from deep low notes to snapping and ringing highs.
Manufactured by the usage of aluminum, it produces a wide variety of sounds.
This Doumbek also has a vinyl coating which gives it a superb and classy finish and also helps with handling and durability.
How Does It Fare?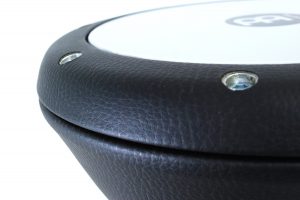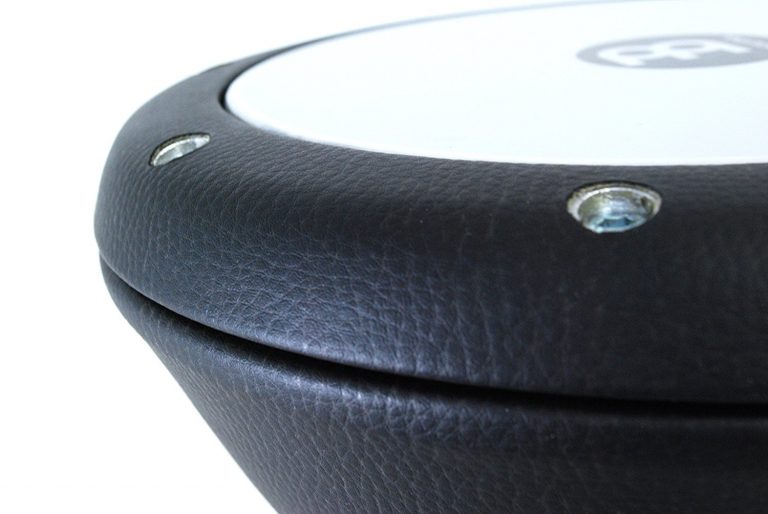 Meinl Percussion HE-3000 Doumbek is most suited for professionals who are the master of the craft, because the drum is a little expensive for a beginner and also a little complex. An experienced musician can harness all the sounds and properties of this Doumbek and do justice to it. Other properties like a tunable head and acoustic properties are worth a mention. It can produce a wide range of sound right from, deep low notes to snapping, ringing highs.