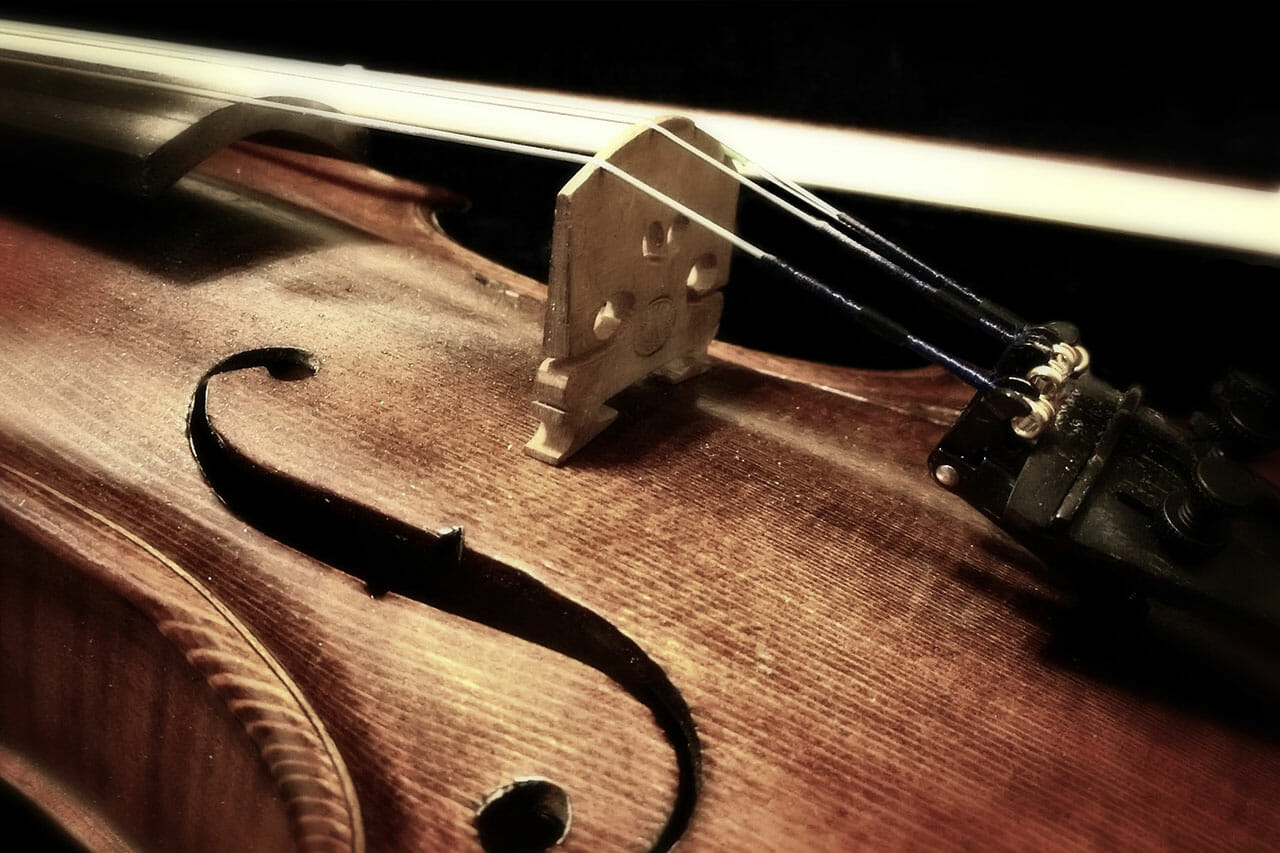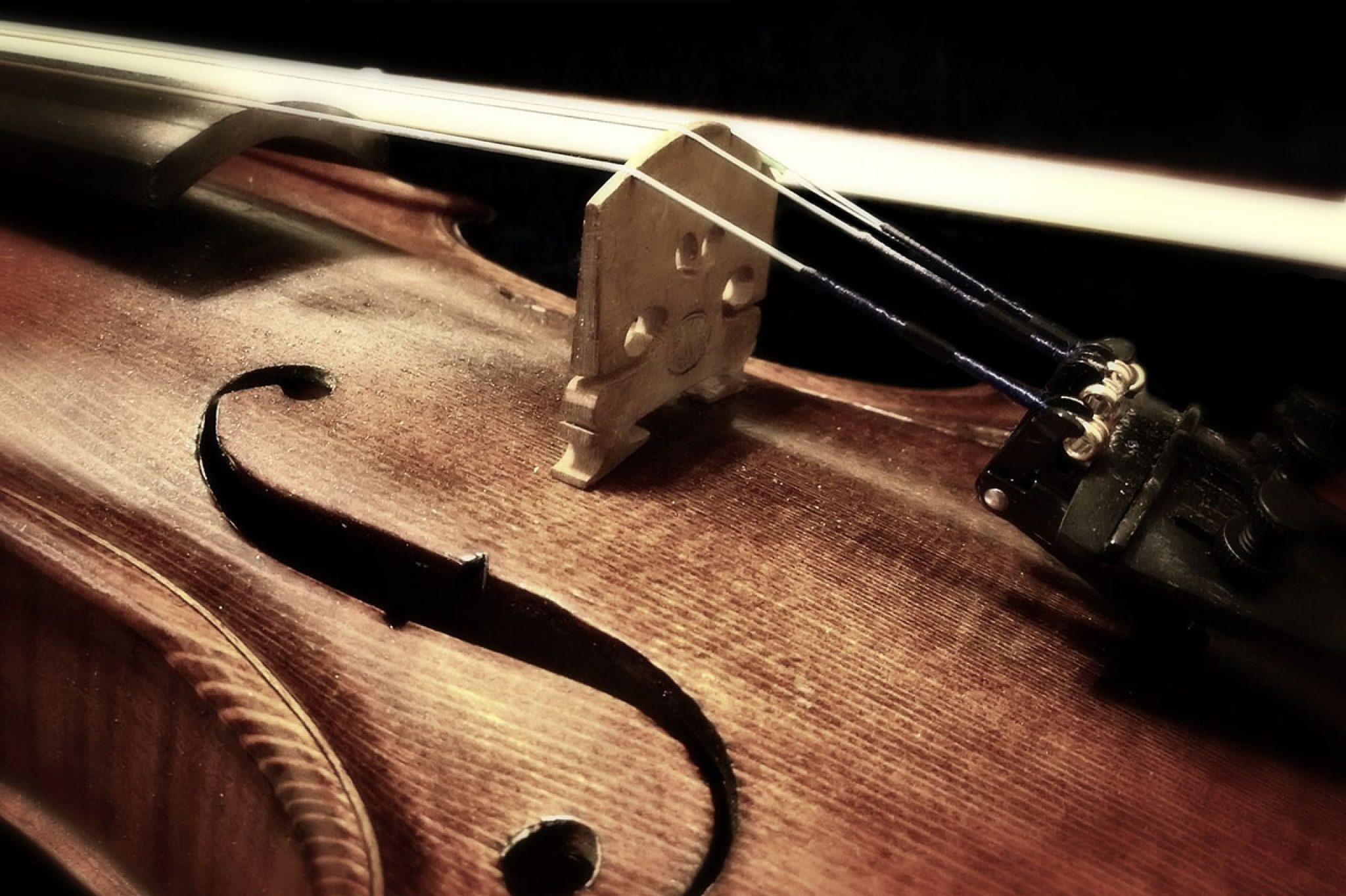 Strings are what make a violin sing, and no violinist wants to compromise when it comes to the sound quality. Violin strings are the most delicate part of the instrument and there are a number of factors that need to be taken into consideration if you are planning to buy one.
The size and make of your violin, your skill level as a musician and the fact that the same string can sound different on different instruments. Relying on a single brand isn't always the best option either, as you can often combine different string sets to get the best possible sound. Some things to keep in mind when you're choosing a violin string include:
But violin is a popular musical instrument and due to various options available in the market, it isn't easy to choose the perfect strings for you. That's why we've listed and reviewed the nine best violin strings of 2023 available.
Table of Contents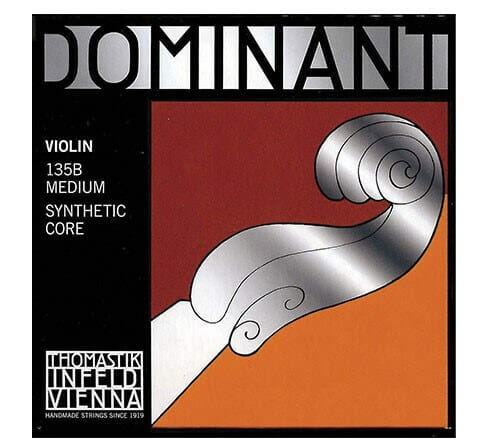 Thomastik Dominants are one of the most popular and widely used brands. These were one of the first strings to be made with a nylon core which gives them the warm tone the original catgut stringed violins had.
These medium gauge strings work well with any playing style and are perfect for intermediate violinists. The size range and durability of Dominants means that they are highly regarded and frequently used by professional violinists as their primary strings.
This particular set is for a 4/4 violin and features an All Ball-End Aluminium/Perlon A, Aluminium/Perlon D, Silver/Perlon G and a Ball-End Steel E.
Pros
Its flexibility lets it work for anyone from a beginner to a professional.
Long shelf life.
Rich, deep sound.
Consistent quality.
Low price.
Cons
Sound might not be to your taste.
Takes time to break in.
These are sensitive strings.
Soft on the hands, easy to use and flexible, the Thomastik Dominant 4/4 Violin String Set comes with everything a violinist needs in his strings. The bright, neutral sounds work for a range of styles and the ball-ends are very convenient for stringing your violin.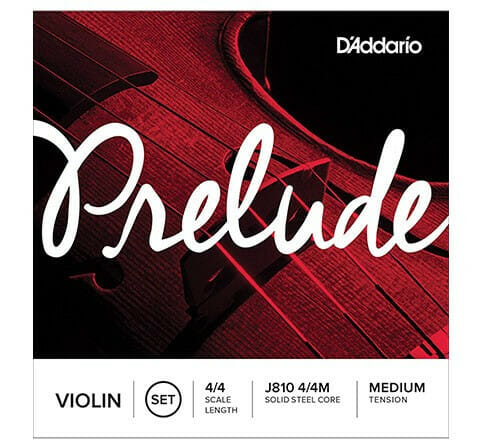 D'Addario's Prelude violin strings are easy to use and affordable, making them a favourite for teachers. Extremely durable, they are made with a solid steel core which is immune to heat and humidity. They can stand up to a student's use and come with sealed pouches that protect them from weather. These strings are also available in a range of sizes and tensions.
This D'Addario's Prelude Violin String Set is for a 4/4 scale violin with a playing length of 328 mm. Its all-rounder performance and easy fit makes it very suitable for beginners.
Pros
Very affordable, especially for students.
Durable and unaffected by weather.
Clear, warm tone.
Easy to use
Cons
Isn't precise enough to suit an advanced violinist.
Sound may be too mellow for some violins.
D'Addario's is a well-known brand and their Prelude Sets are long lasting, hard wearing, easy to use and easy on the pocket.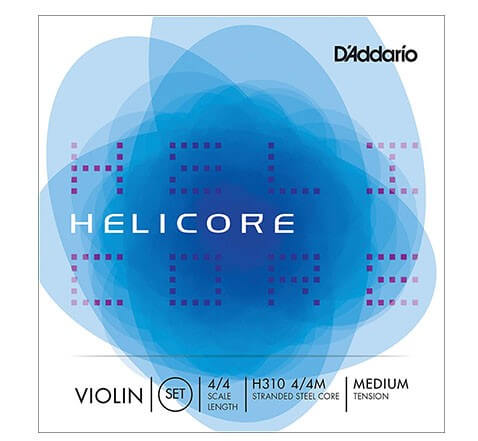 A bit more expensive than its Prelude line, D'Addario's Helicore String Sets are made for high grade students and performers. Long lasting and reliable, its stranded-steel cores give it a clear tone and excellent bow sensitivity.
This particular medium tension string set is for a 4/4 scale violin of 328 mm in size. Versatile, but stable, it will work for you no matter what your playing style is.
Pros
Loud, clear tones.
Soft on your fingers.
Responsive to the bow.
Value for money.
Cons
Can be too expensive for lower grade students.
Sound may be too bright.
The D'Addario Helicore Violin String Set is on the cheaper side of the high-end strings. Gives a bright, clean sound and doesn't need to be re-tuned very often.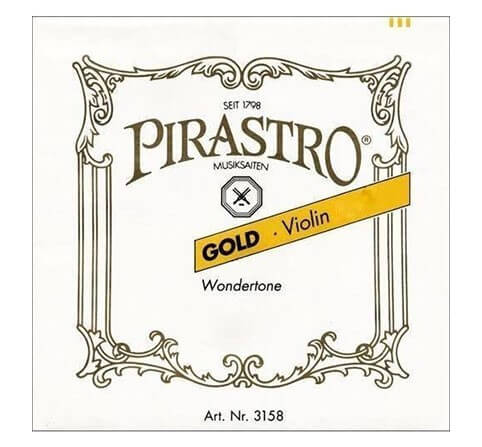 Pirastro is one of the best-known names when it comes to violin strings, and most of their lines are expensive. Handmade from synthetic fibre in Germany, these gut strings give off a noticeably different sound to the ordinary metal core strings and are said to be a lot brighter and complex. Soloists in particular prefer the Pirastro Gold Label, with its rich tone and quick break-in period.
The Pirastro Gold Label 4/4 is a medium gauge string set and comes with a ball-end E for easy stringing.
Pros
Rich, gut sound.
Easy to string and break in.
Low price for a high-end gut string set.
Soft on fingers.
Cons
You need to get used to the gut string.
Ball end might not work for every violin.
Not as stable as metal core strings.
The Pirastro Gold Label is well priced and durable for a gut string set. It produces a warm and solid sound. The E string is particularly popular with performers, who use it with the rest of the set or in combination with other brands.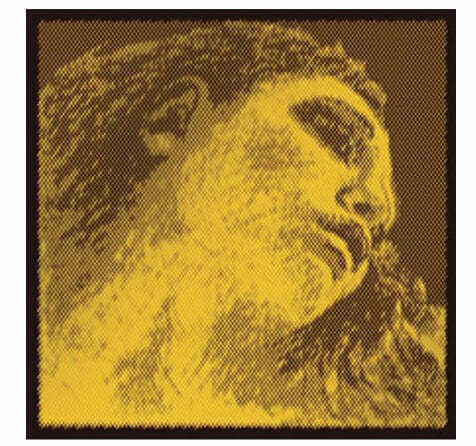 When it comes to violin string sets, you don't get more premium than Pirastro. The Pirastro Evah Pirazzi Gold strings are made with synthetic gut cores (with aluminium, silver and gold cords) which contributes to making a rich, full-bodied and vibrant sound. These strings are designed for maximum flexibility and responsiveness, making them easy to adjust and use.
This particular set is for a 4/4 tone medium gauge violin. It has an aluminium cord wound A string, a silver wound D string, a silver wound G string, another gold wound G string and a stainless-steel ball end E string. You can choose between the deeper sound of the gold G string and the brighter sound of the silver.
Pros
Clear, resonating and complex tone.
Easy to tune and adapt.
Allows for smooth transitioning between strings.
Two G strings make for a flexible sound.
Excellent for performances.
Cons
Very expensive.
Not much durable.
Takes time to break in.
The Evah Pirazzi Gold Violin String Set is one of the best known of Pirastro's string sets and is loved by professionals. The rich, smooth sound is well worth the expense and these strings can be used in combination with those from other brands.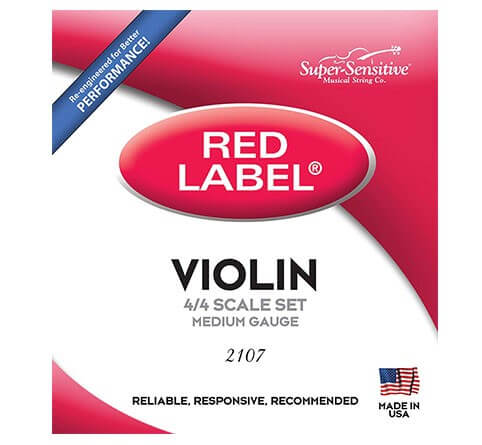 Red Label's Super Sensitive line of violin strings is a good option if you're a newcomer to violins or a casual player. They are inexpensive, easy to tune and produce a clear, brassy sound which fits in very well in an orchestra. These strings can make the greenest of beginners sound like an expert. The steel core also holds tuning very well, making it a popular choice for outdoors locations.
This string set is for a 4/4 tone violin and comes with steel-cores wound with nickel cords
Pros
Not at all expensive.
Easy to tune.
Dependable in any weather.
Clean, bright sound.
Cons
Not very durable.
Less complex, thin sound.
Tends to break easily.
The Super Sensitive Steelcore 44 Violin String Set is the most popular choice for beginners, and is highly recommended by Suzuki Method instructors. These budget-friendly strings can work for anyone trying a violin for the first time.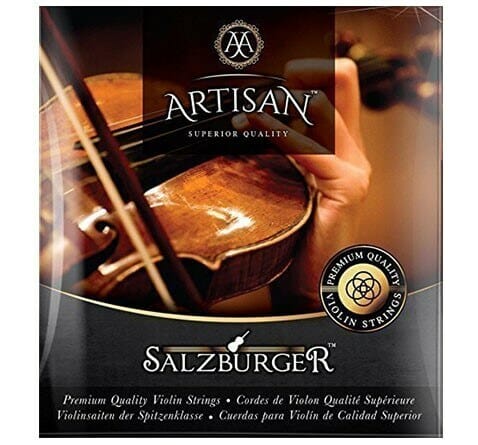 The Artisan Violin Strings can make you sound like a professional even if you're on a budget. These steel core strings produce a clear, bright and surprisingly complex sound and can hold their pitch for a very long time. They are also very flexible, and can fit any violin from full to ¾ size.
The Artisan Violin String Set comes with a stainless steel ball-end for easy fitting and a flat wound E string, which removes any sound made by your finger.
Pros
Quite cheap.
Strong, mellow tone.
Doesn't need to be tuned very often.
Cons
Sound may be too bright.
Not suitable for professionals.
The Artisan Premium Quality Violin String Set produces a bright, penetrating sound that works very well for beginners and casual players. They are a satisfactory, all-rounder buy and are particularly good for darker instruments that need to be mellowed out.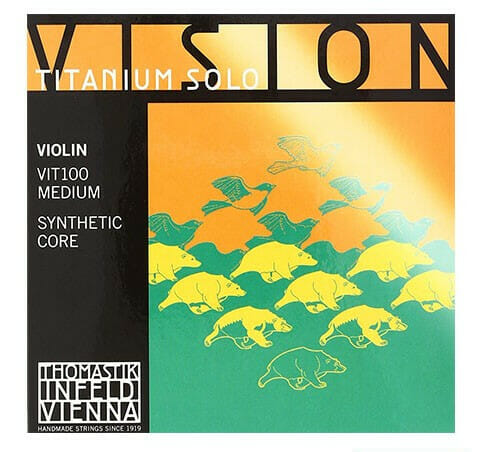 The Thomastik-Infeld Vision is somewhat more expensive than the Thomastik Dominant and has a smoother and richer sound to match the price. More suited for intermediate to advanced players (as opposed to beginners) these strings work best with a full-bodied violin.
With its strong, complex and harmonious tone, the Thomastik-Infeld works best for solo performers as it could potentially overwhelm other instruments.
Easy to tune and use, the Thomastik-Infeld strings are made in Austria and are composed of a synthetic core wound with titanium cord. These violin strings are especially compatible with strings from other Thomastik lines.
Pros
Powerful, complex and vibrant sound.
Easy to tune.
Flexible and stable.
Mid-range in price.
Cons
Not very durable.
Sound can overpower other instruments.
The Thomastik-Infeld Vision strings are value for money, and especially popular with fiddlers and in performances where the violin needs to stand out. While it doesn't always last very long, it makes up for that with its sound.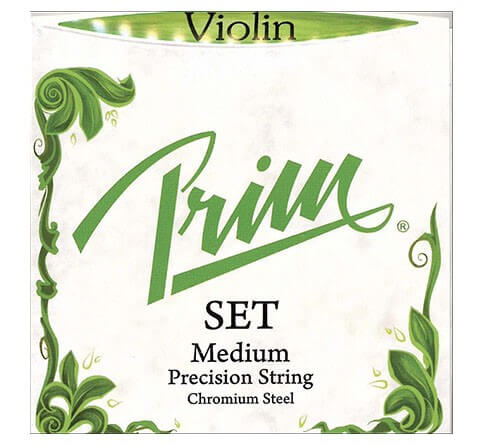 Prim strings are frequently used by professionals and give off a bright, cheerful sound. Especially sought after by fiddlers, the steel core strings are hard-wearing, long lasting and stable no matter what the weather is like. Sensitive to the bow and soft on the fingers, Prim strings are resonant and warm without being shrill.
Made in Sweden, these Prim strings are for a 4/4 tone, medium gauge violin. They have a solid steel core and ball-ends for easy fitting.
Pros
Bright, clear sound.
Takes and keeps tune easily
Can play complex tones.
Breaks in quickly.
Cons
Sound can be too harsh for some instruments.
May be too expensive for players on a budget.
Not very versatile.
Prim strings are well known for being bright without being harsh. While they don't work with every play style, they are very responsive to the bow and soft on the fingers.
Expert Tips
When you're starting out, go for quantity over quality. You will need to replace your strings fairly often. The more you practice, the better you will know the type of strings your instrument needs.
However, buying expensive violin strings for a practise instrument isn't a good investment either. Save those pricey strings for your performing violin.
Once you've found the strings that suit you best, make sure that you have multiple packs of them on hand. And don't hesitate to mix and match strings from different bands. The best sounding violins are often constructed from different string sets.
Conclusion
There are many types of violins and strings available on the market, but what matters the most is the sound you're looking for.
The best people to advise you when it comes to strings is probably your teacher or a professional player. It's also important to keep in mind that beginners and experts don't use the same instruments, and the sort of string that works well for a newbie wouldn't suit a seasoned player.
The strings you start out with will need to be upgraded over time, though the most expensive strings aren't necessarily the best ones out there.