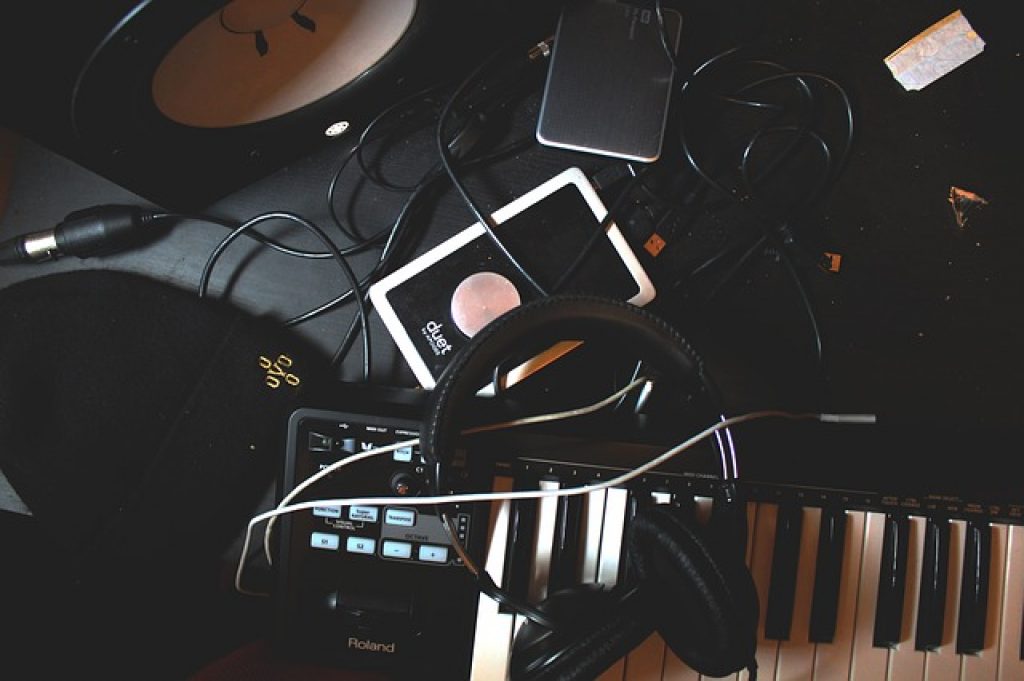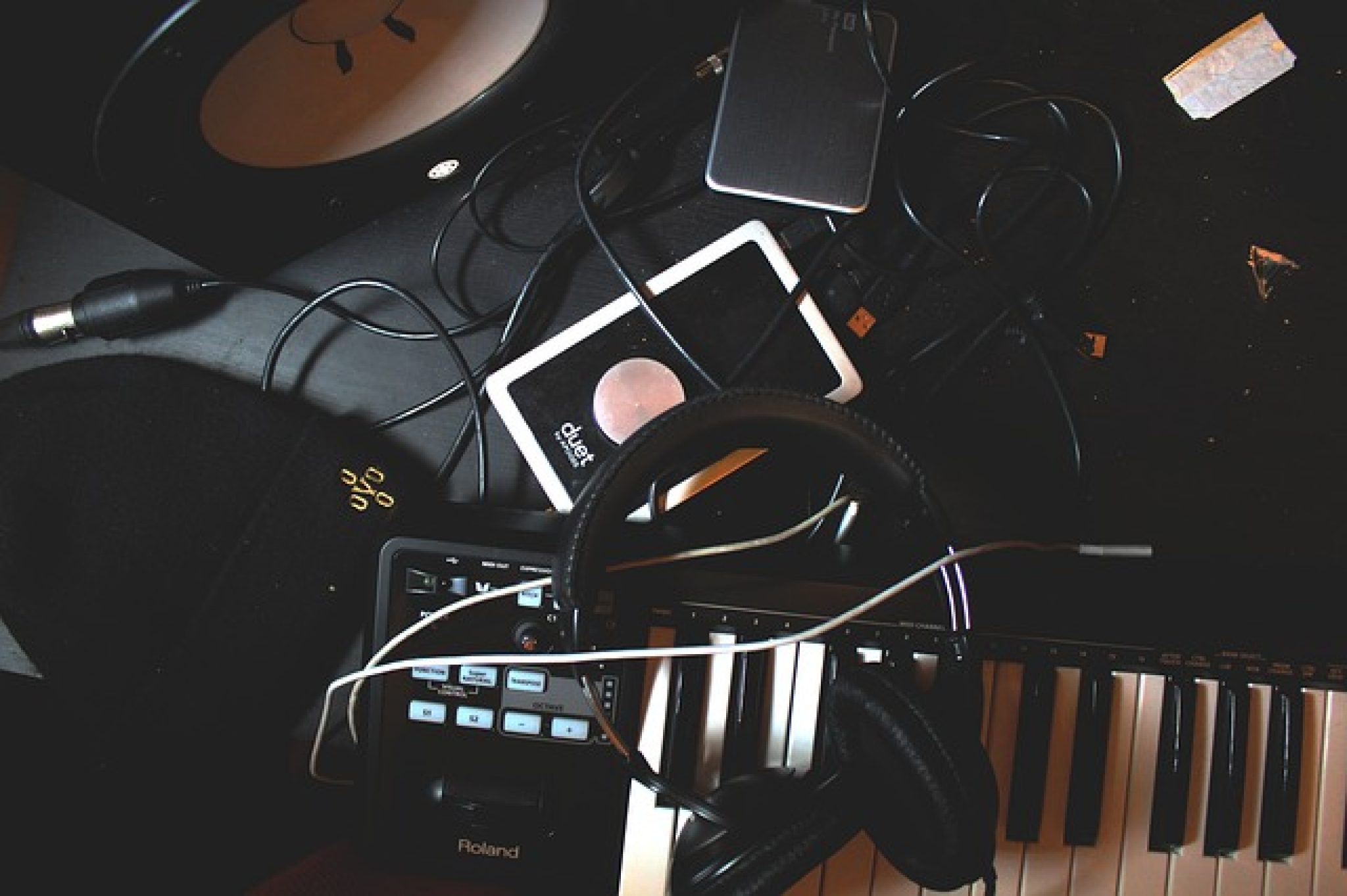 There has been an increasing role of technology in music, fashion, education and almost every sector one can imagine. With technology, it has become convenient for anyone to learn and play guitar on their smartphones, get DJ lessons and practice tune mixing on IPads and what not.
Today we will discuss 10 such music gadgets that are loved by music lovers and are definitely something any musician should at least know about.
Table of Contents
1. UE Boom 2 Speakers
Who doesn't want to be the DJ for the party night? With UE Boom 2 speakers, all song desires of your friends can be fulfilled as these speakers promise 15 hours of uninterrupted fun. This wireless speaker available within the price range of $190-$200 can be connected to 3 devices simultaneously, and each one of the devices can control and play the music on this speaker. And guess what? This isn't the end. If any of your friend owns a second speaker, both these speakers can be linked as well to offer stereo sound and hence double the fun.
2. MI Guitar
Launched at CES convention, MI Guitar is a gadget which will definitely impress any music lover. This guitar makes it extremely easy for any music lover to learn guitar. Yes, that is its true beauty. This single cord guitar has a supporting app designed for its users. This app guides the users to play specific chords at different times. It has over a million songs in its database for people to learn and play with ease.
3. Archer Vinyl Record Player
The power of technology is such that it has brought the long-gone vinyl recorder back into fashion. This vinyl record player offers you easy portability, thanks to the carry case it comes with. You only need to take care of the tone arm while you travel. This compact equipment is fitted with stereo speakers that offers top quality sound. It also has AUX compatibility to connect your smartphone with ease.
4. Tascam Dp-008ex
Do you wish to launch your first song? But don't have enough cash to rent a studio? Worry not, now with TASCAM DP-008EX you can record music at home with great comfort. Accompanied with simple controls, this home studio comes with in-built microphones and has ports to connect your devices as well. You can mix up to two sounds at a time and can directly store the same on USB for sharing it with audiences or judges.
5. Phonotonic
Regarded as one of the first smart devices for music production, Phonotonic helps you produce beats with your body movements. It comes with a dedicated app and a motion sensor (shaped like a ball) which when moved helps produce music of choice. One can remove the sensors from actual device and attach it to anything like baseball bat, cricket bat or anything else. While these things swing, the app detects the motion and formulates some kind of a rhythm and music.
6. Musicpro Earplugs
MusicPro Earplugs are a set of earbuds that have been designed to ensure a musician always remains in his natural sound environment even when these are inserted in the ears. You might see people frequently removing earphones or earbuds after a while as they begin to feel uncomfortable. However these ear-buds ensures that natural hearing occurs at all times. Also, in case of extremely loud noise these earbuds have the feature of reducing sounds to about 15 dB.
7. IRIG Nanoamp
Today almost everything you see is turning smart so why not amplifiers. Living on this idea, IRIG has designed a Nano amplifier which has the IOS interface present within. This amplifier operates solely on batteries and can work with any guitar. It has external ports for connectivity to other speakers as well. The best part? It allows you to connect your IOS device to play music through your iPhone or iPad.
8. Aftershokz Bluez 2s Headphones
Such has been the revolution brought by technology that now you can listen through your cheekbones. Yes, you heard it right, your cheekbones. AfterShokz has produced a wireless headphone operating on bone conduction technology which doesn't cover your ears at all. Instead, they are placed on your cheekbones and once turned on, they allow you to hear any music clearly. This means NO more damage to your ears which are covered by headphone most of the time.
9. Klipsch Subwoofers
A premium technology as some musicians are calling it, Klipsch subwoofers are an app controlled device which offer great sounds with plenty of customization features. This device can be controlled by an Android or IOS smartphone. They also offer a number of modes to listen to music and and an option to auto tune the music according to environment. This means if you are in a smaller room, the voice would be comparatively lowered, while in a larger one it will spread out and echo giving you an immersive music environment.
10. Sing Trix
Karaoke being the latest trend is being tried by many. So, if you also want to sound amazing then owning Sing Trix should be your top priority. Embedded with advanced live vocal technology this karaoke machine has auto tune options along with pitch correction and voice cancellation which when combined together can make anyone sound amazing. You can connect it with your smartphones or iPods and hence can sing karaoke songs to your own tunes, and favorite playlists and of course can surprise your friends.
So, these are the top 10 gadgets which a musician should know about and which will definitely bring in a revolution in the music industry.