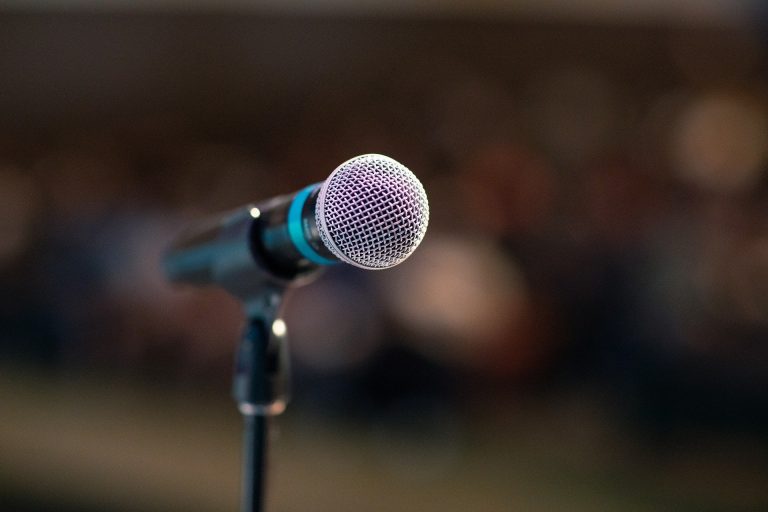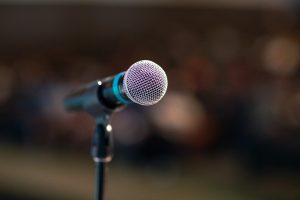 A karaoke machine not only gives you the confidence to sing but is available anytime you feel like stepping onto a pedestal and becoming a rockstar. So, there's always a reason for you to invest in a karaoke machine.
So if you're an up and coming singer who wants to shine bright in a house party with your singing performance, a home karaoke system is going to be your best friend. But since there are so many choices in almost everything these days, we've put together the reviews of best karaoke machines of 2020 that will give you an outstanding experience right within the comfort of your homes. Check them out below!
---
---
---
---
---
---
---
---
---
---
---
---
---
Best Karaoke Machine Buying Guide
Everyone loves singing regardless of their voice and a karaoke machine satisfies that very desire. You can take your karaoke experience to the next level by making sure you invest in a good karaoke machine which meets your specific needs so you can enjoy it to the fullest.
Karaoke machines can be difficult to choose as no two machines are similar or can be utilized for the same purpose. For instance, the choice of a karaoke system for a professional musician differs greatly than an individual who wants it to entertain his family and friends.
To make things easier and less confusing for you, I have put together an ultimate karaoke machine buying guide below to help you choose the best karaoke machine.
The Most Common Types
Before deciding on a karaoke machine, it is important for you to know about its types. There are 4 types of karaoke machines and they are:
1. All-In-One
This is the most common type of karaoke machine which can be used for both commercial and non-commercial purpose. These karaoke systems usually have a monitor which displays the song lyrics and if it doesn't, you can plug it into a TV or laptop monitor to display the lyrics from another karaoke software.
However, it might not include all the songs of your choice and you will need to purchase (or create a karaoke CD) to play songs of your choice.
2. TV Monitor
The TV monitor karaoke machine is convenient and portable but requires a TV to display the song lyrics. It also contains a CD player, karaoke speakers and a wide range of karaoke songs library.
3. Built-In Microphone
This is similar to a TV monitor system and has a built-in microphone with choices of built-in songs (you can even connect it to an external source with Bluetooth connection). It's also portable, easy to carry, can be connected to a monitor and a stereo system.
4. MP3 Karaoke System
The MP3 karaoke system is the smallest karaoke machine ever and requires a monitor to read the lyrics. This karaoke system allows you to download karaoke songs even before they're available in CD formats.
Being aware of the types of karaoke machines helps you narrow down the right machine for your needs.
FAQs
Before you even decide the type of karaoke machine, you must ask yourself a few important questions.
If you want a karaoke machine to entertain your guests and if your gatherings are considerably larger, then you may want to purchase additional speakers and mics or even a karaoke mixer along with the machine.
And if you want a karaoke machine for your home to plan a fun karaoke weekend with your friends and family, then the most basic machine will do the job.
But, if you're looking for professional machines for musicians, karaoke cafes, restaurants or any other outdoor place, then you may want to pick a heavy-duty machine. Pro karaoke machines are expensive and should be of the best quality as you'll use it for important purposes.
1. Which Karaoke Machine Is Best For Kids?
A jamming session with your kids is a great way to spend quality time with them. If you want to buy a karaoke machine as a pastime for kids then you should consider the following:
For younger kids, consider a machine which has simple controls and is easy to operate.
A machine with colorful buttons and cute features also help in sparking a child's interest. 
You can get a machine with disco lights to create a party vibe for the kids.
To avoid silly fights and tantrums, purchase additional mic for duets.
Since it'll be used by children, you shouldn't buy an expensive machine, a reasonably priced and good quality machine will work too.
2. Which Home Karaoke Machine Should I Buy?
Do you want a karaoke machine for your home? Consider the following:
As it'll be used by adults, you can opt for a machine with advanced features and functionalities such as echo effects, pitch and voice controls. The overall sound quality should also be great.
Consider the placement of your machine and if you like to keep changing things around the house, you may choose a portable karaoke machine.
Make sure that your machine can be connected to the TV and other devices of your house.
Select an ideal size of the machine which won't make the house appear cluttered.
3. Which Machine Should a Professional Musician Opt For?
If you want a high-grade professional karaoke for more important occasions and uses, go through the following:
The sound quality should be your top priority.
Purchase speakers which deliver high quality and sharp sound out of all karaoke machines.
Buy a machine with playback singing and auto-correct features if you want it for open-mic nights or karaoke competitions.
Make sure the recording and storage of the machine are sufficient.
Invest in an expensive machine to achieve the best experience.
4. What Makes A Karaoke Machine the Best?
The following pointers ensure that a karaoke machine is most reliable and worth your bucks despite its type and brand.
A superior audio quality if it has built-in speakers or an audio output to connect to an external source.
A display screen to read the lyrics.
A machine which can play music from multiple streaming devices and store enough songs in its database.
A machine which can be installed easily.
The machine should be sturdily built if it's portable and easy to carry.
The machine must have connectivity to a majority of external devices, including Bluetooth.
A machine which includes a warranty of up to 6 months.
---
Conclusion
Home karaoke machines are a great way to connect with friends and family and spend quality time together. Since almost everyone enjoys singing and dancing at parties, investing in a fun and musical karaoke machine that keeps your guests feeling adventurous is the best way to entertain them.
Take your parties and social gatherings to the next level by purchasing any one of these best karaoke machines that are perfect for any occasion. Home karaoke machines are a great investment for long term when you think about how much use you will get out of them.
It is also a fun activity for kids to enjoy and spend time together. Keep your parties energetic and groovy, but also make your normal days interesting and fun to unwind with your loved ones by getting your hands on at least one of these karaoke machines.
They also make for amazing gifts so you can always present your family or friends with a home karaoke system to keep the bonding strong and full of love. With features that keep developing with time, it is surely a wise investment and a fun activity for friends and family. Get yourself one of these amazing home karaoke machines today!
Karaoke machines can be difficult to purchase as there are so many brands, features, types and options to choose from. But, this buying guide will clear all your confusion and help you make the right choice.