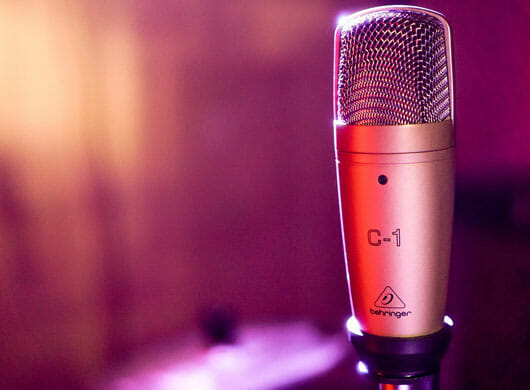 Singing karaoke with your friends is a stress buster that everyone needs to try at-least once. The formula is simple – if you love music, you are going to love karaoke!
It doesn't matter whether you are a good or a bad singer, as the most important thing is to enjoy yourself and leave your troubles behind. Today, we present you the best karaoke songs in 2020 that your audience will definitely enjoy either its your first or the fiftieth karaoke singing experience.



1

.

"I Want It That Way" by the Backstreet Boys
Although this isn't a 2020 song, but it is still a popular karaoke song that is wooing people with its music. The crowd already knows the lyrics and they will be fully engaged the moment you start singing the first verse. This song is one of the most popular karaoke songs of all time.
---
2

.

"Purple Rain" by Prince
When you are feeling down, Purple Rain is the right song to lift your mood up. The notes are not too high and therefore this is one of the easy karaoke songs for beginners.
---
3

.

"Let's Get It On" by Marvin Gaye
If you want to fill the crowd with energy, then work them up with Marvin Gaye's super-hit – Let's Get It On. The song is so diverse in tones and jams that it is a treat to sing along. Your audience is going to love you even more when you present them with this classic.
---
4

.

"Like a Prayer" by Madonna
When in doubt, go with any hit song by Madonna. She is the the queen of pop for a reason – her impressive song record is a testimony to the legacy she has left behind. You can sing a number of her songs but our favorite is the classic Like a Prayer for its brush with controversy.
---
5

.

"Private Eyes" by Hall & Oates
Private Eyes shows the best of Hall & Oates and therefore deserves a spot on the top karaoke songs list. The strong songwriting, groovy tones and the hand claps are only some of the reasons why this song should be on your to-sing list.
---
6

.

Aretha Franklin, "Respect"
If you are confident on your singing abilities and want to show off all your musical talents – go with Aretha Franklin's Respect. Every aspiring karaoke singer should have this iconic song under their to-perform-list and if you manage to sing this one, even with a few hiccups – you have achieved the pinnacle of karaoke singing.
---
7

.

The B-52S, "Love Shack"
This song is fun, quirky and perfect karaoke song for people who believe in doing something different. You can even perform a few dance steps while singing the Love Shack.
---
8

.

Britney Spears, "Baby One More Time"
Although, I am sure there are some who wouldn't want to add this one to your list but Britney Spears is a legend when it comes to pop music. Her first big hit – Baby One More Time is the perfect choice for any karaoke night.
---
9

.

Bonnie Tyler, "Total Eclipse Of The Heart"
Get the drama quotient on with Bonnie Tyler's – Total Eclipse of the Heart. This karaoke song is super addictive and will be on your mind all day long, even before you actually perform this for the karaoke night!
---
10

.

Destiny's Child, "Say My Name"
Destiny's Child needs to be on this list of top karaoke songs because their song, Say My Name is nothing short of pure fun and also a great way to make people remember your name every karaoke night to come.
---
11

.

Katy Perry, "Teenage Dream"
Katy Perry is yet another idol that you can rely on. She has many great songs that you can choose from but her most popular and easiest to sing song is Teenage Dream. All the good karaoke songs lists include Teenage Dream at least once.
---
12

.

Adele, "Rolling In The Deep"
Powerful songs are difficult to sing because they have really high notes but one song is a slight exception. Rolling in the Deep by Adele has all the power notes but is quite manageable if you don't raise the pitch too high.
---
13

.

Journey, "Don't Stop Believing"
Motivation doesn't come easy but some songs do manage to raise our spirits a notch higher. Don't Stop Believing is one such popular karaoke song and if you are a fan of Glee, you know what I am talking about.
---
14

.

Neil Diamond, "Sweet Caroline"
This song is probably floating in your subconscious! Neil Diamond is a music icon and Sweet Caroline is one of its reasons. Your audience will surely request a repeat performance as soon as you are done with the introduction.
---
15

.

"Born to Run" by Bruce Springsteen
There is nothing more American than Bruce Springsteen's Born to Run. This song set the bar pretty high when it was released in 1975 and inspired many future hits. This song is nothing short of an anthem that will forever be fresh in the minds of people who love the 70s.
---
16

.

"Since U Been Gone" by Kelly Clarkson
This hit song from 2004 is simplicity at its finest and has an amazing buildup. Sing it to get all the attention that you deserve because the lyrics alone are enough to work the crowd to frenzy.
---
17

.

"I Wanna Dance With Somebody" by Whitney Houston
 "I Wanna Dance with Somebody" remains one of Whitney Houston's most popular songs after I Will Always Love You. The latter is not an easy song but the former one however is comparatively simpler. This song will not fail to evoke strong emotions and you will be looking for a partner to dance pretty soon.
---
18

.

"Fuck You" by CeeLo Green
This hit song earned both CeeLo Green and Bruno Mars (the co-writer), a Grammy and much deserved critical praise for their quirky genius. This song has a generous helping of F bombs with breezy sound tones.
---
A little bit on the dark side but this much acclaimed song by the late singer will make the audience sing along pretty early on. This song with morose lyrics and a helping of jazz music is perfect for any karaoke night.
---
Take a look back on happier days with Oasis, Wonderwall and if you love audience participation, this is the song that you need to choose. Almost all the karaoke mixers that you look into will definitely have a mention of this song.
---
21

.

Live, "Lightning Crashes"
The melodic chorus will not fail to get you the required audience participation that you seek. Lightning Crashes is a song that everyone loves to sing and therefore take full advantage of this fact!
---
22

.

Beyonce, "Put A Ring On It"
Who cares if you can't sing well enough when you are grooving to Beyonce's hit number, Put A Ring On It? This peppy song number is going to make you the new favorite, just remember to sing it with confidence worthy of the queen herself.
---
23

.

Rihanna, "Love On The Brain"
This song will require the best of your singing capabilities but if you manage to hit the right notes, you would have set a new high for all karaoke nights to come.
---
24

.

Miley Cyrus, "Party In The U.S.A."
Set the stage on fire and let the audience dance the night away with this hit number from Miley Cyrus. Party like no other night because this peppy number is going to set you on your toes.
---
You can hardly go wrong with a Michael Jackson number and this song is one of the earliest that the King of Pop sang with his boy band—Jackson 5.  If you buy the right karaoke mic then just maybe your singing might be as good as the King of Pop.
---
26

.

Robyn, "Call Your Girlfriend"
A little heartbreaking but evokes all the right feels in your audience. A little emotional song is not such a bad choice to get a cinematic feel.
---
27

.

Vanessa Carlton, "A Thousand Miles"
This song is a popular choice for people of a certain generation who knows this song well and also completely loves everything about the same.
---
28

.

Ellie Goulding, "Love Me Like You Do"
It does not matter if you loved or hated Fifty Shades of Grey because I am sure you would have loved this love inducing song number that slowly creeps in your mind and stays there.
---
29

.

Luis Fonsi and Ft. Daddy Yankee, "Despacito"
You don't have to be fluent in Spanish to sing this hit song that put the Puerto Rican singer on the map. This foot tapping number is perfect for people who want a smashing karaoke success on their first try!
---
30

.

Carly Rae Jepsen, "Call Me Maybe"
The song that broke all records and became a smashing hit in more than ten countries, "Call Me Maybe" is the song that every karaoke singer needs to have on their list.
---
31

.

Pharrell Williams, "Happy"
If you want to resonate a happy mood in the audience then Pharrell Williams, "Happy" is the perfect song to do the same. This song has been playing around everywhere you go. This also ranks favorably among all the top karaoke songs.
---
32

.

Taylor Swift, "Shake It Off"
A happy dance number to leave all your worries behind, Shake It Off by Taylor Swift is the perfect song to groove too. This peppy song number is perfect when you want to raise the octave of the crowd.
---
33

.

Ed Sheeran, "The Shape Of You"
This hit number is the dance anthem of the year and with Ed Sheeran's melodious voice, the audience will be ready to groove.
---
34

.

Bruno Mars," Just The Way You Are"
Bruno Mars became a known face in many countries with "Just The Way You Are." This peppy number is the perfect song to sing for that special someone. Also, it comes under the list of easy karaoke songs that you can sing.
---
There is nothing more inspiring or fun than Frozen's Let It Go. The high notes might be difficult but that does not mean you can't have with this song.
---
36

.

Grease, "Summer Nights"
Summer Nights is still on everyone's mind even after so many years. This hit number from Grease is perfect for Saturday nights.
---
37

.

The Lion King, "Hakuna Matata"
Hakuna Matata is the perfect song for everyone who loves to live in the moment. The Lion King is every 90s kid favorite movie and Hakuna Matata the preferred Disney's anthem. This is also one of the perfect karaoke duets that you can sing along with someone.
---
38

.

Les Miserables, "I Dreamed A Dream"
Granted this is an odd choice but for the people who believe in the dramatic opera, this song is perfect to let out all the high octaves and gain much needed respect from the audience.
---
This list would be incomplete without the mention of Beatles and their song, "Hey Jude" is the perfect way to pay tribute to this iconic band that was pure music genius.
---
You know those karaoke singers who sing gibberish lyrics no one can understand but the songs are so addictive that you can't get tune out of your head? Well you can be one of those with this foot tapping and one of the highest watched music videos on YouTube.
---
41

.

Spice Girls, "Wannabe"
"If you wannabe…."  Is a line every 90s kid will be easily complete and sing along in minutes. If you want a peppy number with the brilliance of Spice Girls, Wannabe is the song to dish out.
---
42

.

Jessie J feat B.o.B, "Price Tag"
Another hit song that stole the hearts of many, Price Tag is yet another perfect song that is easy to sing and stays in your heart for a long time.
---
43

.

Dirty Dancing, "I've Had The Time Of My Life"
The brilliance of 70s music is best denoted by this iconic song from Dirty Dancing. There are many who remember the lyrics of this song by heart and with good reason too!
---
44

.

Jungle Book, "The Bare Necessities"
The revival of Jungle Book in the past few years also led to the revival of this hit number from the 90s. The Bare Necessities is a simple song to sing but the meaning is poignant enough.
---
45

.

Bryan Adams, "Summer Of 69"
I don't know about you but this song by Bryan Adams has been my college anthem since forever. A song that celebrates the beauty and joy of youth, Summer of 69 is a song that every millennial should know.
---
46

.

Michael Jackson, "Billie Jean"
This song is your reason to do or at least try to do the iconic Moonwalk. This is the second song from the popular and iconic Michael Jackson album, Thriller and also one of the easiest songs by MJ that you can sing easily without making a fool of yourself. Because let's be honest—even the best singers pale when it comes to MJ.
---
47

.

Sir-Mix-A-Lot, "Baby Got Back"
There is so much beauty in the suggestive lyrics of this song—no pun intended. This song celebrates the beauty and diversity of women's bodies. And to be honest, it is a lot addictive once you hear it for the first time. 90s karaoke songs are incomplete without this song.
---
48

.

Bruce Springsteen, "Born In The USA"
There is no better song to feel patriotic than "Born In The USA" and the reason are the catchy and meaningful lyrics that are often misunderstood.
---
49

.

Queen, "We Will Rock You"
This list would be incomplete without a mention of Queen that inspired a generation. Their song—"We Will Rock You" is the perfect song for some inspiring karaoke nights.
---
50

.

Celine Dion, "My Heart Will Go On"
You might not hit the extreme high notes in this song like Celine Dion but that does not mean you should not try! "My Heart Will Go On" is only one of the few reasons that Titanic gave us to fall in love.
---
51

.

Elvis Presley, "I Can't Help Falling In Love"
Elvis Presley redefined Rock n Roll in unimaginable ways and his hit song—"I Can't Help Falling In Love is the epitome of what his music was all about.
---
52

.

Ricky Martin, "Living La Vida Loca"
Ricky Martin is a true legend when it comes to producing foot tapping music that will be enshrined in everyone's mind. Living La Vida Loca is only one of the few reasons why the singer is so popular.
---
53

.

Christina Aguilera, "Reflections"
The song is aptly named and if you have not heard about this hit number then you need to Google this song ASAP!
---
54

.

Shakira, "Hips Don't Lie"
The sultry lyrics combined with the hip music are a must for everyone who loves to shake their body and just dance the night away. Buy one of the best karaoke machine to make your experience even better.
---
Rihanna has many hit numbers that are perfect for karaoke nights. Diamonds for one is a popular song that will resonate with many.
---
56

.

Shania Twain, "Man! I Feel Like A Women"
Get drunk and find an excuse to groove to this song because Man! It will make you feel alive and free like never before!
---
57

.

Seal, "Kiss From A Rose"
All Batman movie lovers will remember this romantic song fondly because "Kiss From A Rose" by Seal is nothing but pure romance and devotion.
---
58

.

Mariah Carey, "Always Be My Baby"
This is one song that every teenager in the 90s will listen with pure adoration and probably on repeat!
---
59

.

Dolly Parton, "Jolene"
Dolly Parton is the perfect choice to spread magic and Jolene is the perfect song to spread the brilliance that is her music.
---
60

.

Frank Sintara, "My Way"
If you are not living under a rock for some decades, Frank Sintara is a name that you will remember. This legendary singer and dancer's brilliance is best showcased by "My Way".
---
More Articles on Karaoke:
6 Rules To Follow While Singing Karaoke

Karaoke is an interactive source of fun and enjoyment in which a non-professional singer like you and me sings along with recorded music. It was first started in Japan and the Philippines, and now it's celebrated across the world.

Karaoke gives you an excuse to drink and dance cheerfully. It gives you a chance to create new friendships, go crazy and enjoy to the fullest. It's simply fun to be a part of Karaoke. [ click here to read more ]