The range of bodhrans from Waltons provides the user with an explicit experience of historical drums without the huge expenses. Waltons have used a chunk of their expertise in instrument designing and manufacturing to strike the right balance in making this bodhran. They represent an excellent line of musical instruments thanks to their reliability and versatility. They have tremendous quality to offer with their high grade laminated shells and premium quality goat skin heads.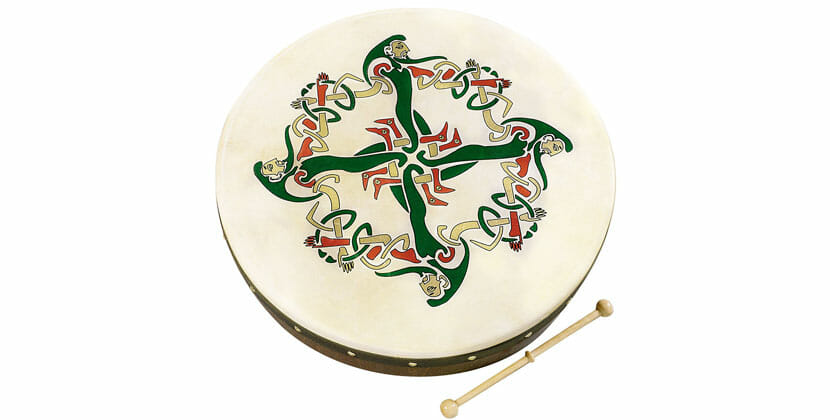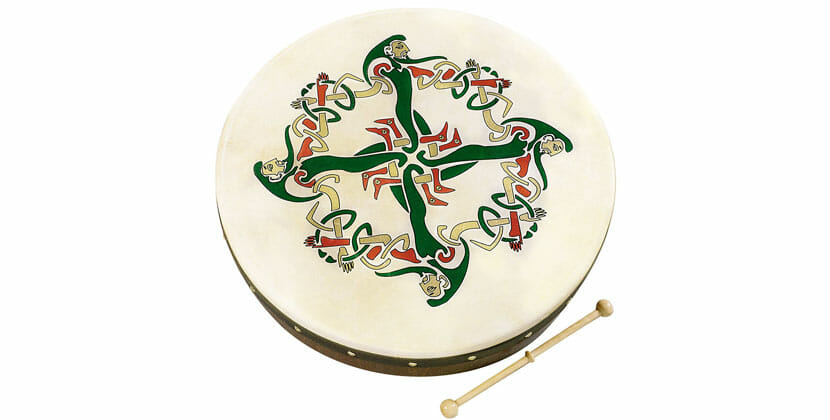 Table of Contents
Basic Construction
Its strong laminated wooden shell is made from the finest woods. The goat skin heads that are responsible for the delightful notes are handpicked from premium batches. It has a circular shape which has a diameter of 20 inches. It has the height of 5 inches. It has been expertly crafted to mimic the ancient drums. When you play it, you will feel the tonal sounds of the ancient drums.
Attractive Features
Waltons bodhrans are one of the best drums in business and really tough to compete with. Here are some of its other features that are less talked about:
It is intended for beginner musicians because of its reliability and ability to withstand a good amount of novice abuse.
The Waltons have insured that with the wide variety in types of heads, you will always find the right match. The head is a 2-ply goat skin which doubles its survivability during wear.
It has a very reliable tuning mechanism which is easy to manipulate. That allows you to hit the balanced mixture of tonal flexibility and dynamic volume.
It comes with a handy hardwood beater. This gives you the perfect setting too begin your musical performance.
It is available in various Celtic designs which make it as great showpieces at home too! It comes in different woods like light Mahogany, dark Mahogany, Ebony, Turquoise and Craquelure.
How Does It Fare?
Its users find it to be a great drum. Their praising testimonials just add on the supreme trust that Waltons has carved out for itself in this arena. These bodhrans are extremely fun to play with and give you the perfect stage to present your next musical masterpiece. The tone quality and reliability you get from these drum is quite unique and highly unlikely to be found anywhere else.
The original goatskin used for bodhran head might be a little tough in the beginning but with a regular use and oil, they will reward you with their famed comfort.
Value For Money
This is a must have product for every aspiring musician at an affordable price. The great sound quality is one of the best for these drums.
Don't Miss Out to Check the Following Bodhrans: