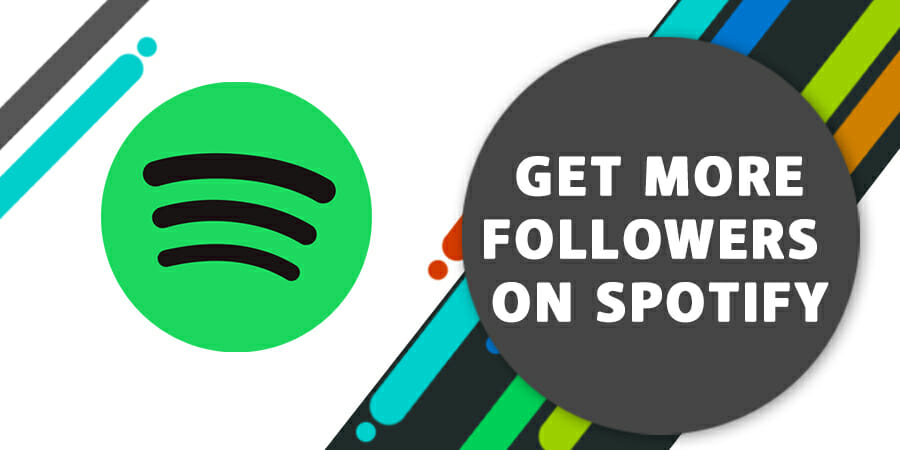 Spotify is one of the biggest things in the music industry. At Spotify, you get a large catalogue of music (artists prefer the platform primarily to release their music), you get personalized playlists, and you can make your own playlists depending on your tastes.
Talking of playlists, whether you are a creator, a producer, or simply a listener, you sure would have made some playlist of your own. But it doesn't end there, does it? You surely want other audiophiles to listen to your playlists, no? And if the answer to that is yes, you have come to the perfect place. Just read on to find out how to increase the number of music lovers who follow your playlist.
It's not easy to increase the followers as the competition is increasing day by day, and that's why you need more information than just creating a playlist. So, below are given several methods to try, so as to increase the number of people following your playlist on Spotify:
Table of Contents
1. Publicize it to your personal social networks
It's a pretty obvious tip, but a fairly important one nonetheless. The same way people increase their following on Facebook, Twitter or Instagram, you can increase the number of followers for your Spotify playlist too.
A very effective way of doing so is using simple promotional tools on various social media handles to advertise sponsored posts with a link attached to your Spotify playlist. You can also create a professional page on the different social media websites, where you can post related content and provide material which suits your target audience. Once your follower count increases, you can start promoting your playlists.
Not just that, you can promote it personally too. Apart from suggesting it to your friends, and acquaintances, you can contact your local shops, bars, venues and cafés to play your playlist.
2. Share your playlist more easily using Spotify Codes
You can share your playlists very easily and conveniently using one of the features provided by Spotify, Spotify Codes. Basically, every Spotify playlist has a Spotify code assigned to it, scanning which anyone can easily and quickly open up your playlist.
To find your Spotify Code, all you've to do is click on the ellipsis menu (the one with the three dots […]), and at the bottom of the artwork of your playlist, you'll be able to find your playlist's code.
You can share this code with your friends or followers on social media or while interacting personally. Anyone can just scan your code and instantly play music from your playlist. You can also upload the code as a picture or a screenshot to Facebook or Instagram, so that your followers can scan it [using the camera icon located at the right of Spotify's search box]. You can also print out any sort of promotional elements, flyers, posters etc.
3. Explore and sign up for playlisting websites
There are some websites which push and promote various playlists based on a theme. They are a great way to introduce and make your playlists popular. Two very popular playlisting websites are Playlists.net and Sound Plate.
Playlists.net promotes playlists via its app (which is available on both Android and iPhone) called 'Playlist a Day's where it promotes a random Spotify Playlist to its users which is based on a certain theme. The app is free to download from both iTunes and Google Play. This means your playlist would find new, random users every day if you choose to use these platforms.
4. Utilize different influencers and blogs
With the rise of social media, it's a world of influencing, and promotions. So why not use it for your own purposes?
You can contact the popular music bloggers, who have good engagement, and collaborate with them. You can also do a playlist takeover with them. You can ask the bloggers to promote your playlist, by sharing it on their social media profiles, urging their fans in turn to share it even more.
You can also search for influencers. Now, actually contacting influencers, then waiting for their correspondence, can be a tedious process in itself. An easy alternative is to use platforms like Famebit. You can sign up for free, and meet many influencers on different platforms, like Facebook, Twitter, Instagram or YouTube.
Or, if you want to do it your way, you can create your own blog, write at least weekly posts, and post new music, along with links to your own playlists. You can also find out those influencers who your audience follows, and ask them to promote your playlist in return for something, like merchandise or writing a song for them.
5. Post on reddit
As you probably know, Reddit has several subreddits which include an innumerable number of topics and subjects. Now where does your playlist come into play into all this? Well, there's a subreddit called Spotify Playlists, where you can post your playlist.
Now, Reddit is one of the most popular websites with high-ranking authority when it comes to search engine results, which would mean immediate flow of organic traffic. Plus, the website has a high user engagement which means that any post can go viral in a matter of a few hours.
The subreddit also hosts a monthly competition where the best playlist is chosen for different themes, and are given prizes.
There's another subreddit called We Are the Music Makers, which is a great online community for exchanging playlists. Regular competitions are held every week to increase visibility, and the users frequently engage, by checking our others' works and commenting on different posts.
6. Associate and collaborate with other playlist makers
Building a network with fellow music creators is one of the best ways to increase your playlist's followers and strengthen its popularity. Try to determine who your fans listen to apart from you, observe the artists and bands you okay your shows with, as well as other artists and bands who have the same label as you, and try to get in touch.
This would open up outlets so that you can co-promote each other's works, and also offer your fans something they would probably like, as it would be coming from related artists.
If you want to avoid the above exhaustive steps, you can opt for an easier method, that is collaborating with prominent playlist-makers like Indiemono, Filtr, Playlist Pump and Streaming Promotions.
Using these platforms, create a platform which is mutually helpful, and with the assistance of these platforms, your playlist will rank up higher in the Spotify search results. Send a proposal, via an email or through their websites, along with the playlist idea. Try to promote yourself as a curator who can work, within deadlines, professionally.
7. Contact artists whose songs are in your playlist
The artists and bands always want their music to be playlisted as much as possible, so you can try to contact them and ask them to share your playlist with their fans.
In case you don't know them in person, and you don't want to contact them through their management, you can use Twitter as an effective tool to contact them. Don't forget to attach your playlist's link and its artwork in case the artist or the band re-tweets!
8. Use the Spotify Playlist Exchange feature
You can promote your playlist via Spotify only. How, you may ask? It's simple! Join the Spotify community! Use the Spotify Playlist Exchange feature to your advantage.
You can simply log in using your regular Spotify username and password. There, you can post your playlist, providing a basic information regarding your playlist for other users' information- its genre, why you created it in the first place, and whether you'll keep it updated or static.
Make sure that you use appropriate genre related tags and appropriate keywords so that your playlist is easily discoverable, and other users can find it on Spotify Playlist Exchange when they search for a particular genre.
You can also engage with the community, rating the playlists posted by other curators, commenting and attaching your playlists in their threads, encouraging them to follow it.
9. Remain consistent, and keep creating new playlists
As they, luck is nothing but probability taken personally. And it is very true here too. To be a Spotify music influencer or tastemaker who is successful, it's important you remain consistent, keep developing your own brand, and use mood to your advantage as much as possible.
Try to create new, unique playlists with original themes, and set yourself apart from other Spotify Playlist makers. Create more and more new playlists keeping in mind most essentially your own tastes, plus the currently popular artists, and the various moods and genres. Try to gather up music which appeals to you and which you'll feel really excited to promote.
And if you achieve a minor/major success, make it your priority to remain active, and provide people what worked for them the last time. Keep testing, keep testing, keep testing and keep optimising.
10. Plan your Campaigning efforts
The best way, as we have continually seen so far, to increase your playlist's followers is to promote your playlist as much as you can, on various social platforms. And for that, you need to plan your marketing campaign in as much advance as possible. Write down all the possible ways to broaden your audience, and try to implement them one after another.
Take ideas based on what's currently trending on social media. Remember to not repeat playlist ideas which already have been used before. You can also connect with curators using the follow-for-follow technique.
11. Keep in mind the needs and wants of your listeners
Success in the music industry today demands good promotion of your art. You have to keep in mind the main interests and desires of your audience. Try to evaluate: which genre does your audience prefer? And what music would they like to hear if they like your music?
And on the basis of that, create subsequent playlists which would cater to the interest ranges of your fans.
Conclusion
I really hope, by now, you would have found at least one way that you'll be able to follow in order to increase followers. Whether you are a creator, an influencer, or a music lover, you will definitely find it more easier and convenient, increasing your follower count of your created playlist(s) by using one or more of the above given methods.