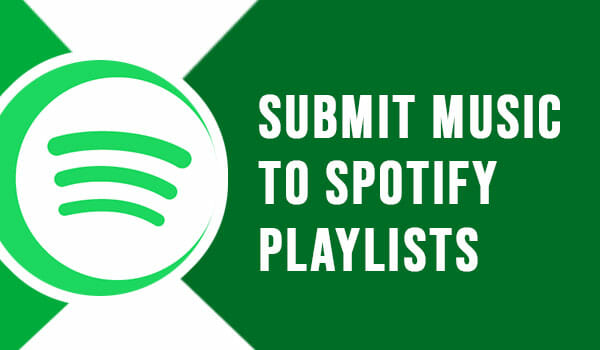 It's no secret that Spotify is one of the biggest streaming platforms currently, with 286 million users worldwide, and it is expanding constantly. It is also the first platform to have over 100 million paid users.
So, there's no doubt that, for artists old and new alike, Spotify is one of the biggest places to release their new music. And, you can easily submit your music straight to the editorial teams of Spotify, for including in playlists.
Which, in turn, would make it possible for your music to feature in playlists. The process is quite simple, but first, let's look at some points you must keep in mind before you submit your music, so that you have the best chance of being chosen and featured:
Table of Contents
Also Checkout: 50 Handpicked Music Promotion Services At Fiverr That Will Rock Your Career
Important Points to Keep in Mind Before Submitting Your Music
Only those artists can set up a 'Spotify for Artist' account, who already have music on Spotify. Basically, this implies that this direct submission method can't be used, if this is your first release.
If you want to be considered for playlists, you can only submit unreleased tracks. This means that you have to first distribute your music, and once you've done that, you have to pitch them for a playlist, before the date of the music's release.
At one time, you can only submit one song. Which means that only after you submit one track, can you submit another song which is unreleased.
You must submit the track at least 7 days before your release. The earlier you can submit, the better. Make your plans ahead of time!
Spotify requires data from your side to help them in finding the right playlists for your music. So, keep in mind, to offer as much information and insights into your music as possible- mood, genre, used instruments, whether it's a cover, the culture you and the song is related to, and other relevant points to help them make the best decisions regarding where your music might fit. The data is then complimented with other data about you: your appearances in other playlists, your fans' listening preferences etc. Your chances would be better, plus you would be making the life of editors who are searching for new music, much better.
The form is not available for the mobile phone application. You have to use a desktop computer in order to submit the form.
You will still need distribution. You are NOT delivering your music to Spotify directly by following the below steps, only attracting Spotify's attention towards a track which has already been distributed to their system.
When you submit your unreleased song for playlist consideration, it automatically makes sure that your followers will have that track added to their customized playlists.
How to Submit Your Tracks to Playlist Consideration?
Log in or sign up to 'Spotify for Artists' using a desktop computer. Within the 'Music' field of the dashboard, you'll find any and all of your unreleased music, under 'Upcoming'.
Now, from this section, choose that unreleased track that you would like to submit.
If it's an EP or an album, choose one track at a time, to submit.
Complete the given form for playlist submission, and try to give as much information as possible, about the music.
If the song gets selected, you will receive an email notification from Spotify.
Types of Spotify Playlists
Editorial Playlists
These are curated meticulously by the genre specialists and music experts, all around the globe. These are the playlists which have a small Spotify logo on the left corner at the top of the cover image. And by submitting your music with 'Spotify for Artists', you are pitching for your music to be considered for these playlists.
Personalized Playlists
These are generated using various algorithms. Some examples of such personalized playlists are 'Discover Weekly' or 'Release Radar'. All the new music you'll release will automatically appear on the 'Release Radar' of your followers. So, the more the followers, the more playlists you'll feature in.
Listener Playlists
These are custom playlists made by Spotify users. They are searchable and can carry a huge amount of influence for your music tracks.
Conclusion
So hopefully by now, you would have gotten an idea of how to pitch your tracks for Spotify playlists, and reach a wider audience. Just try to be as descriptive as possible, and your track should be easily considered for the playlists.