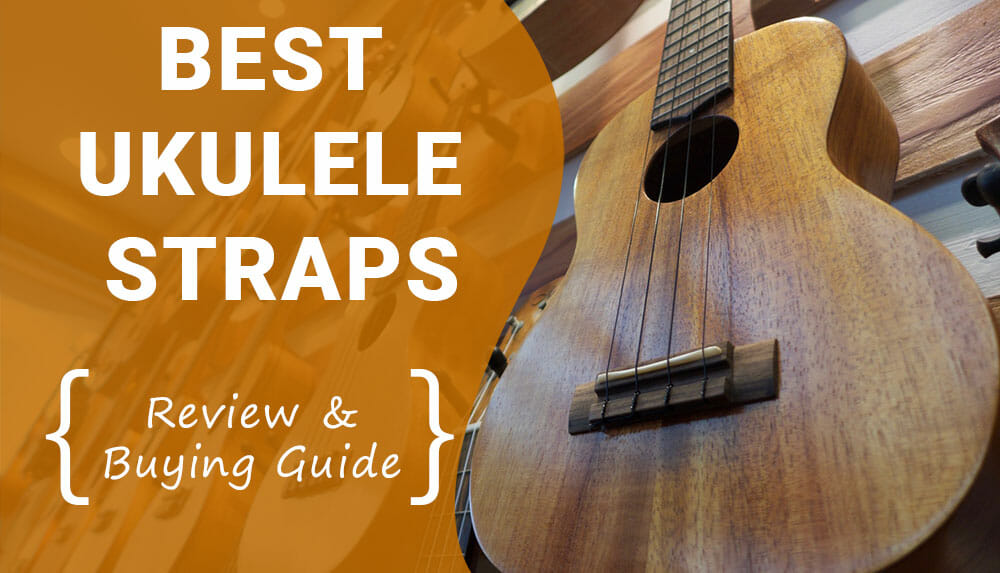 Ukulele is smaller in size which makes it difficult to hold and balance, especially for beginners.
Playing a ukulele while standing up is a challenging task.
Therefore, ukulele players often use a strap to improve balance and comfort while strumming.
When you use a strap, you don't need to support the instrument and your hands can concentrate on playing speed and technique.
If you are a Ukulele player and are planning to buy a strap to improve your play, then check out the list of best Ukulele straps of 2021 that we have prepared just for you.
Our Best Picks
---
---
---
---
---
---
---
---
---
FAQs About Ukulele Straps
1. Are Ukulele Straps Really Required?
It is no surprise that using a strap not only increases the balance of your ukulele; it also allows you to focus on your music.
Some people might argue that traditional ukulele was never designed to be played with strap-on. Well they are not wrong!
But if using a strap helps you improve your playing skills, then there is nothing wrong in using it.
---
Different Types of Ukulele Straps
Let's take a look at the different types of ukulele straps available in the market.
Normal Ukulele Strap
Any guitar strap can be modified for your ukulele. These straps are very comfortable and evenly distribute the weight of the instrument across your back and shoulder.
However, you will need two additional attach points; one on the neck and another on the rear end of your ukulele.
These attachment points are little wooden or metallic disks known as strap buttons. Their only drawback is that most ukuleles don't balance that way.
Semi-Guitar Style Ukulele Strap
These straps use only one button on the end of the instrument. The other end of the strap has two strings which can be tied around the neck and in between the tuning pegs and strings.
This type of strapping is convenient and preferred by players as it does not require making an additional hole in your instrument.
However, this style puts strain on the neck of the ukulele and requires careful handling.
Folk-Guitar Style Ukulele Strap
Another popular technique, it eliminates the need for strap buttons altogether.
This strap makes a loop around your neck and ukulele is hooked into its sound hole.
It does not cause strain on the instrument and can be easily removed when not in use.
Any strap with quality hook is sufficient to provide support and balance to your ukulele.
Conclusion
It is true that different straps have different benefits and a few drawbacks as well. Appearance of a strap depends on the personal taste and the straps recommended on this list will not matter if you prefer appearance over quality.
We have tried to include the best ukulele straps available in the market. The straps included in this article have been carefully selected after thorough research.
They are strong, eye-catchy and help in balancing your instrument.
We hope that you find our recommendations worth considering as an option while shopping for the strap for your ukulele.
If you want to know more these straps, let us know in the comments.