Alo Bell Set is a set of three Alo bells belonging to the Alo or AH-Loe family which is a primary origin of Nigeria. The solitary toned Alo bells have also been established among the Ewe (which are the largest ethnic groups of Togo and Ghana) as the Gankogul Bell.. These set of 3 Alo bells may necessarily replace the traditionally used cow bells.
There are three bells of all different sizes in this set. The big, moderate and the little bell all of them create a unique and harmonious tune. Each bell possesses a distinct pitch and sound quality. This comes with a light weighted wooden beater and will be a great addition to your drumming circle.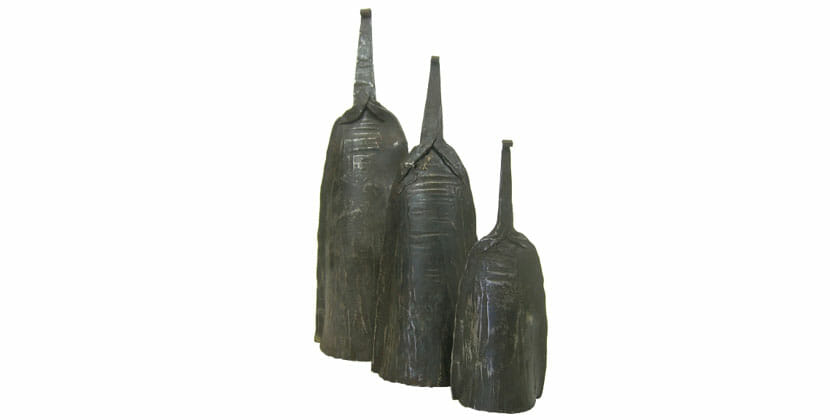 Table of Contents
Basic Construction
All the three bells have been created using handmade recycled iron and are of different dimensions. The smallest bell is 5-inch-tall and total height is 7.5 inches. The moderate sized or the standard sized bell has been designed to be 8-inch-tall and 11 inches in total. While the largest bell is 9.5 inches tall and 13 inches in totality. It has been constructed in a way to produce harmonious single toned symphonies with toughness enabling it to last for a long time. The stick that comes along with it to beat out tunes is made of light wood.
Attractive Features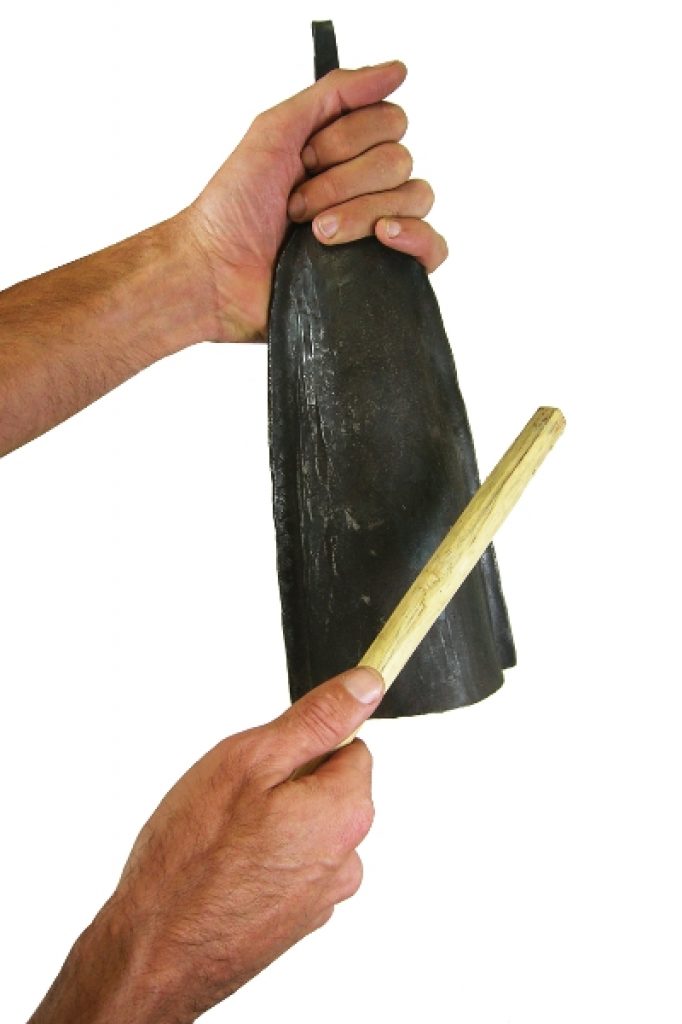 These bells have been crafted by only the best master blacksmiths of the city of Togo which uses this drumming system traditionally.
What makes these musical instruments even more endearing is the fact that they are hand crafted by the rural traditional artists of Africa under the beautiful non-profitable initiative of Africa Heartwood Project.org.
Harmonious stable single toned symphonies get produced by the set of 3 Alo Bells.
The wooden beater that is included along with the set is light weighted and helps bring out the beautiful melodies perfectly.
Because of its material of construction that is used, the Alo Bell set is extremely durable and reliable for usage.
It is extremely easy to use and can be used as the primary learning block for any beginner in the drumming arena.
Each of the three bells produce a unique symphony that is sweet and distinguishable.
World Percussion USA has exclusive selling rights of these products and whether on sites or off sites, only the sale made through World Percussion USA will be considered honest and legit.
How Does It Fare?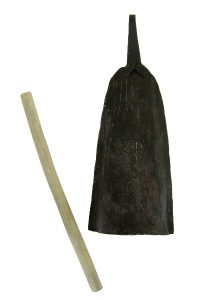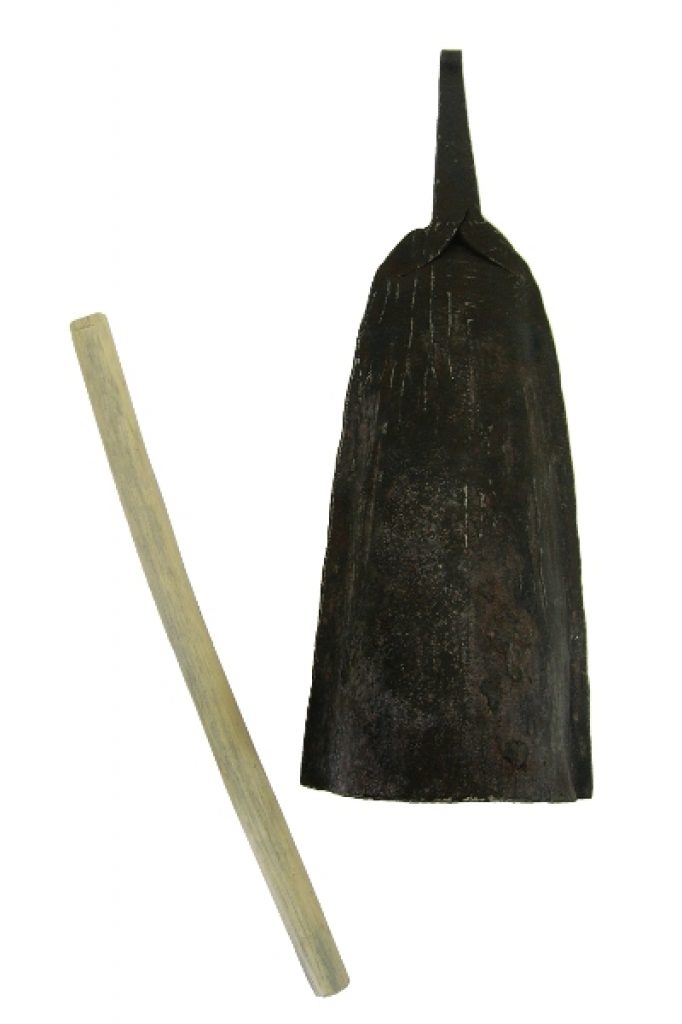 The Alo Bell set is light weighted, easy to use, convenient, durable and a melodious musical instrument. Because of all its attractive features, this is a highly popular instrument for all musicians – whether they are at their initial stage of learning music or are further down the expertise line when it comes to drumming.
The fact that it is hand crafted by the cultural native artisans belonging to the land of Togo under the endearing initiative of Africa Heartwood Project.org makes it even more special among the crowd. It comes to be a prized possession among all kinds of musicians.
Value For Money
The price of the instrument can vary depending on whether you go for the combo of 3 or single pieces. This set of 3 Alo Bells are available at Amazon. The point to note here is that these instruments are like a onetime investment with high returns and bonus.
They are very durable and will last for a good period of time which explains that it needs least attention when it comes to maintenance. This combo also comes along with a wooden beater that saves your cost of going out to buy one. All in all, it is a great buy and you would not regret a moment of it.
You Might Also Like the Following Agogo Bells: