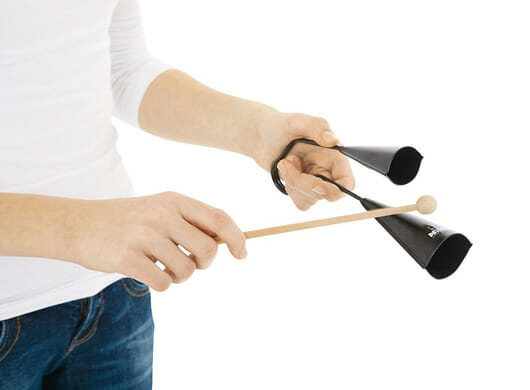 Agogo Bells are a good secondary musical instrument for all drummers. They are generally made of two differently sized bells that produce various sounds, depending on the way they are hit. Traditionally, from Africa they have integrated well in almost every kind of music. Many leading musicians and even musical instrument manufacturers are advocating how Agogo bells can make all the difference for your music. Here are some of the best Agogo bells that you can use:
Table of Contents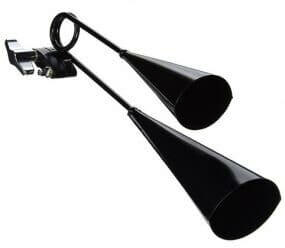 Gon Bops are one of the leading manufacturers of Agogo Bell.
This Agogo bell is very strong in construction because it is made of steel.
The two parts of Gon Bops Agogo bell is of different sizes and this is what produces various types of sound tones.
Pros
The bell is very durable and therefore will last longer.
It has a high-quality sound tone as it from a trusted manufacturer.
Cons
It is a little bit on the expensive side.
Overall, this is a good product that might cost more but its quality is worth it. So, professional musicians who are looking forward to creating some serious music. This bell can also be attached to a cymbal stand and this makes it more perfect for drummers.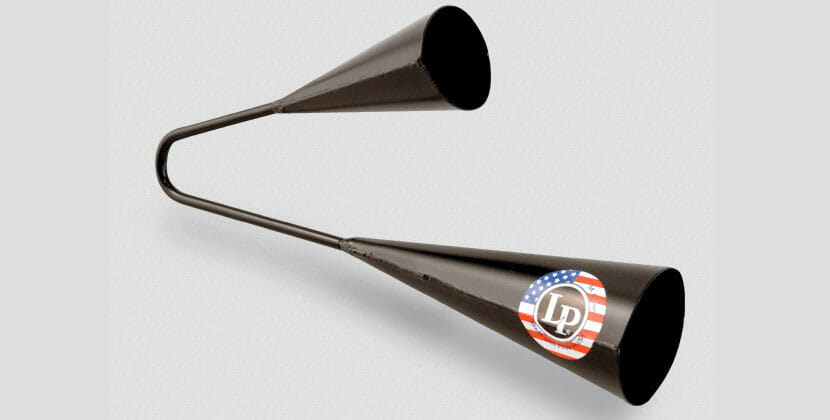 Latin Percussion presents this Agogo bell which has a superior construction and is really light in weight.
The manufacturer is also constantly improving this model according to the user's needs.
Pros
A good tonal range and can be played easily by drum sticks.
It is easier to carry because of its low weight but is still sturdy.
Cons
Very expensive cost wise as compared to other Agogo bells.
This product is made for professional musicians only and is not appropriate for beginners. The steel used in the model makes it last longer and Latin Percussion ensures you get the superior sound tones you need.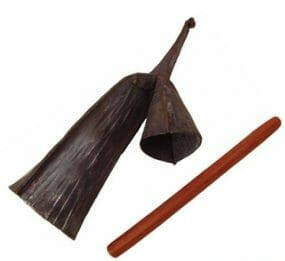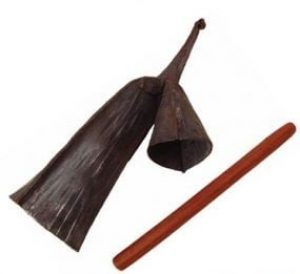 Medium Gankogui is a traditional Agogo Bell which has a rustic design.
This Agogo bell also comes with a wooden stick which is used to strike the bell to produce sounds.
You can now experience the original sound of African folk music from this bell.
Pros
An authentic sound that stays true to its African roots.
The sound tones are perfect to play African folk music.
The make of the model is strong and therefore this product has a good durability.
Cons
Can't be attached to a drum set.
This product is for people who have an interest in African music or want to try something new. It is also a great addition to orchestra music or you can even combine new music instruments to recreate new kind of music.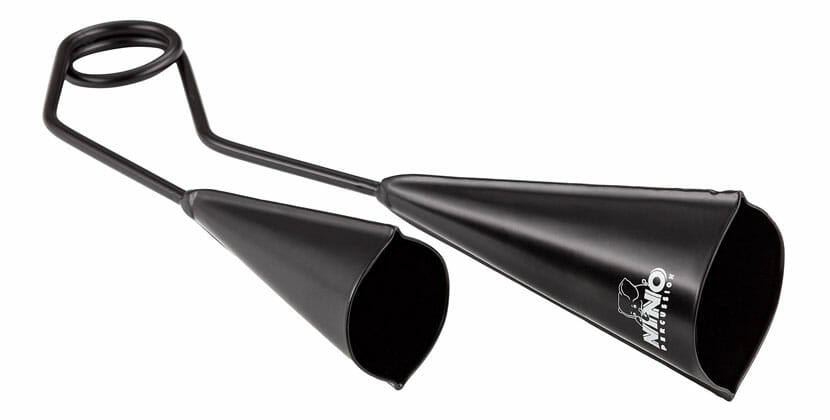 NINO505 by Nino Percussion is a stunning Agogo Bell with a sleek design.
This Agogo bell is black in color and is known for its versatility of sound tones.
If you are looking for a soft bell which has a smooth finish and produces a variety of sound then go for this one.
Pros
It comes with a stick made of wood to hit the Agogo Bell.
The cost is low as compared to other high end Agogo bells.
This Agogo bell is made of steel, like other Agogo bells. This bell is perfect for novice musicians because it gives a superior sound tone for a lower cost. The bell has a great value for product and overall is recommended for budding musicians.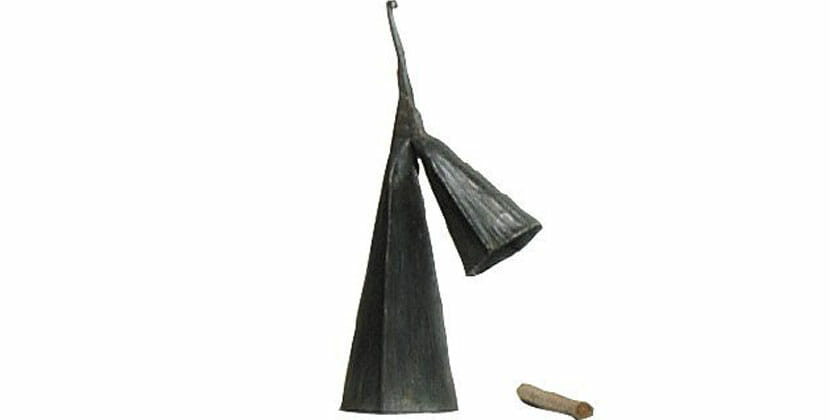 This Gonkogwe or Agogo bell has two differently sized bells to produce more kinds of sound tones.
The look of this double Gonkogwe Bell is very rough and simple.
Unlike other bells, this Gonkogwe bell is made of iron not steel.
Pros
A traditional Agogo bell that produces more variety of African folk music.
Each bell is unique in the way it produces sound tones.
Cons
Lubrication might be needed at times.
Because it is made of iron, it is more susceptible to damage from rust.
This double Gonkogwe bell brings the traditional Ghana music to your doorstop at a very reasonable cost. If you want an authentic product close to the original Agogo bells from Africa then you should go for this!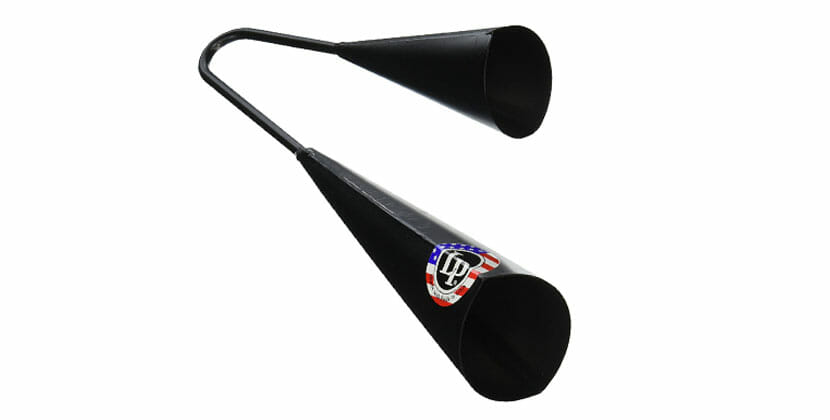 LP231B Agogo Bell has a large pitch that has a booming loud sound tone.
This is an eighteen-gauge steel bell and therefore has a strong build.
The large design will make your sound loud enough to hold its own.
Pros
The bell has a large size and therefore better sound tone.
It has two bells and therefore more versatility of sounds.
Cons
A little higher on cost than others.
This Agogo bell is perfect for people looking forward to some fine experimentation with music. It is will give you a clear and precise sound tone and also the strong built will make this product last longer.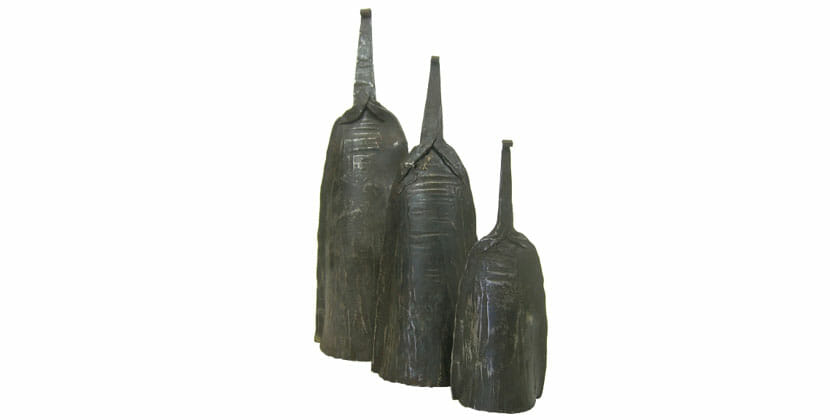 Alo Bell Set is a set of three Alo bells that produce a sound tone similar to cowbells.
The three bells are different in sizes and produce different sound tones when hit by a wooden stick.
All three bells are eco-friendly as they are made of iron that is recycled.
Pros
Produce different kinds of music with the combination of three alo bells.
All bells are completely made by hand by African artisans. This lends them originality.
Cons
They are not the original agogo bells but produce a similar kind of music.
The bells are made ethically and a part of money made from their sale goes to the welfare of African artisans. Coming to the sound quality, it stays true to its roots and produces authentic sound tones that are crisp and clear.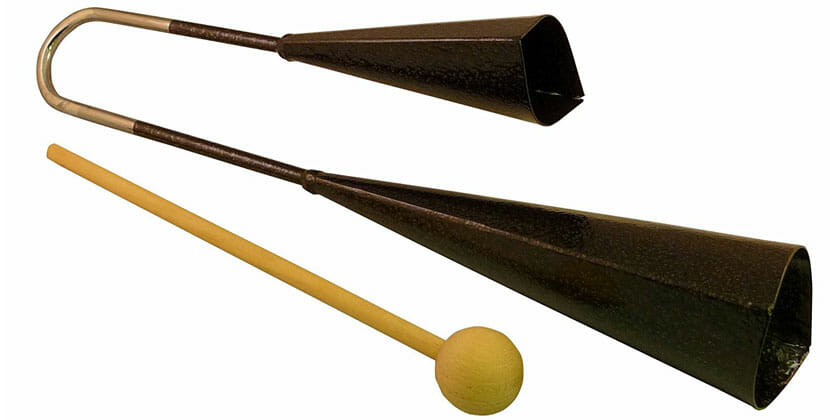 Suzuki Musical Instruments are known for their superior make and sound quality.
The AB-200 have produced all kinds of high quality musical instruments and AB-200 model of Agogo bells are no different.
They also come with wooden strikers.
Pros
A conical shape that gives it more sound versatility.
Made from good raw materials that ensures it lasts longer than others.
Cons
The design of the strikers could be better.
Overall, this is a good product that is appropriate for all. The cost is also not too exorbitant and is quite reasonable given its good quality. Once you figure out how to use the strikers effectively, this product will be really easy to use.
This Agogo bell from Gon Bops comes with a screw and bolt and therefore you can attach it quite easily to your drum set.
It has all the standard features of an Agogo bell and fares well in construction, sound quality and total value for money.
Pros
A light weight but durable construction.
The sound quality is above par.
You can easily use it along your drums.
If you want an effective design that is on par with almost every element required in an Agogo bell then you should definitely go for this one. The cost is quite reasonable too.
Frequently Asked Questions About Agogo Bells
What are Agogo Bells?
Agogo bells can be a single bell or two differently sized bells held together with a U-shaped metal structure. Sound is produced when a wooden striker strikes these bells at different points. They are heavily used in African folk music and even Samba.
What is a Gangkoi?
Gangkoi is a musical percussion instrument that is traditionally an African bell. It comes in many sizes and produces sound when hit with a wooden stick or striker. The name comes from the two types of sounds it produces that are namely gang and gong.
What is Agogo Bell Made of?
The bells are mainly of metal (steel or iron) and sometimes even wood is also used. The striker or the stick that is used to hit them is always made of wood.
Conclusion
Overall, all Agogo bells mentioned above are similar in construction except Medium Gankogui which only has one bell and a different design and Alo Bell Set which have three differently sized non-attached bells. If you are a professional musician who knows what he is doing then go for either   Latin Percussion LP231A Standard Agogo Bells or Gon Bops Agogo Bell with clamp. These two are designed to suit the needs of professionals. Beginners should go for Nino Percussion NINO505 A-Go-Go Bell as it has a reasonable cost and still fares well on all accounts. Whatever be your choice, we hope this list will help you decide.