TreeWorks TRE415 Bar Chime is a small-sized chime characterized with 12 bars and a sturdy cord handle. This chime is built with a handmade braided cord and polished bars to emanate peaceful tunes out of this instrument. It also works wonderfully for students of all ages to play and learn effortlessly without exerting too much pressure on the chime bars. It is modeled with a structure to assist beginners through the size and composition of chime.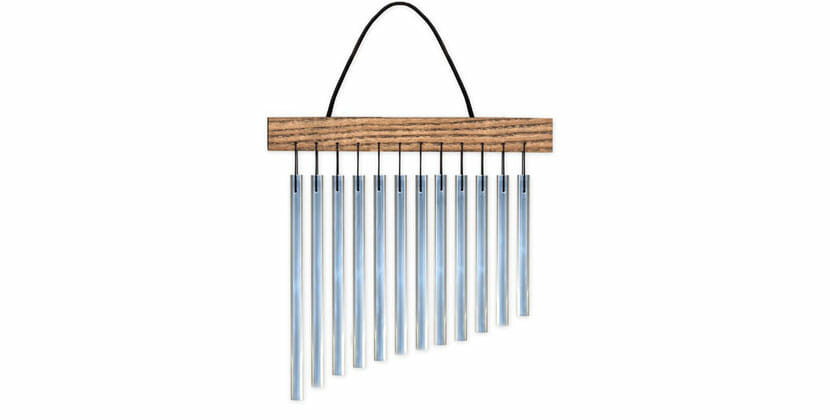 Table of Contents
Basic Construction
The cord handle of this chime is delicately braided with hand. Moreover, the cord handle is managed by CordLoc technology and the bars are elegantly polished as well as created with a T-6 tempered composition for an amazing sound rhythm. Aluminum/Titanium alloy gives bars sturdiness and a handmade Tennesse plus White Ash Mantle is also added for a smooth finish. TreeWorks TRE415 Bar Chime is actually manufactured at Nashvillle, Tenn.
Attractive Features
This handheld chime is a good instrument for students to play with and some of its chief and inherently fine features are as below:
The sounds and tones blend nicely through the presence of White Ash Mantle and the Aluminum/Titanium Alloy employed in making the bars of this chime.
The second notable feature is the handmade design which gives it a fine and elegant look and also helps students to rhythm it easily. It is actually made for students new to learning and is well-composed for playing.
There is no use of plastic used to make the cord handle. It is inherently braided by hand and uses CordLoc to ensure the durability of this chime.
The superior quality bars of this chime make it an appropriate instrument for both indoors and outdoors making it one of the best bar chimes available.
How Does It Fare?
TreeWorks Chime has been rated highly by many buyers. The chime bars are chic in look and effective in performance and therefore this chime will leave you with no regrets. This chime has been created for small students and if you are worried about durability, the CordLoc design and the hand-braided cord has enough sturdiness and strength. So, put this TreeWorks Chime in your home or classroom, the music will surely give an amazing rhythmic aura to the atmosphere!
Value for Money
TreeWorks TRE415 Bar Chime has a number of features and its handmade composition is quite tempting for everyone. If you look for it on Amazon, you can find this chime at a price which is rather affordable when the quality of this chime is concerned. Free shipping is also allotted for this product and you can even get a decrease in price if you choose from a different seller on Amazon.
You Can Also Check Other Popular Bar Chimes: