Evans EQ3 Resonant Bass Drum Head is exactly what your drum set has been missing all this time. Like with all Evans products, it has a superior quality that gives you that perfect, rich bass sound that is difficult to come by. It's designed to provide a clear and perfect sound which is ideal for both home and the studio. The sound quality also interacts well with microphones and works great as live music; the versatility of this product makes it worth the buy. It's designed and manufactured in the United States of America, with guaranteed satisfaction.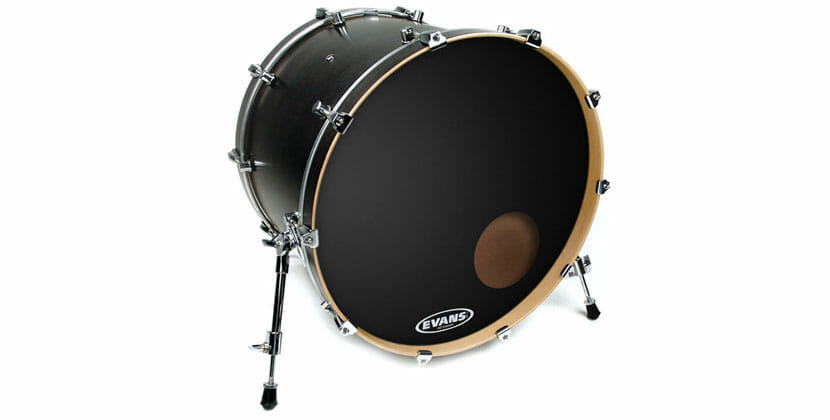 Table of Contents
About the design
With a weight of only 2 pounds, this drum head packs quite a punch. Its exact dimensions are 23 x 0.9 x 23.2 inches. A single ply 7 mil resonant head with an attached plastic sleeve betters the sound of the pitch and an internal overtone control ring makes the bass studio-perfect. It also has a built in 5-inch mic port and is available in a variety of monochrome colors. This drum head was made keeping all common drummer problems in mind and it tries to ensure that you have a smooth and fun experience. It also expands your tonal range, making sure you get the most out of this product.
Attractive Features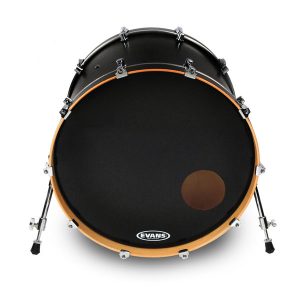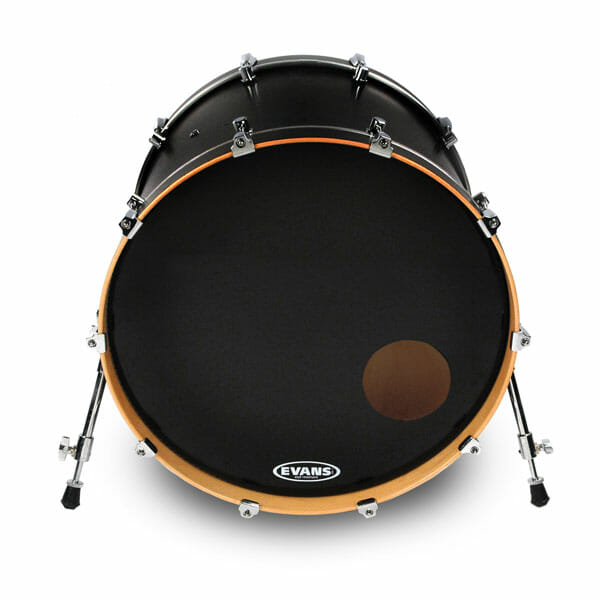 It has an easy installation which barely takes any time.
Evans aims to make products that have high durability and can be relied upon, which is a quality you can see in this drum head. It'll stay strong even with heavy hits.
Another important value at Evans is to make functional products that are very user friendly and therefore it is easy to tune.
It vastly improves the quality of bass in your drum set. The rich and vibrant sound provided by Evans EQ3 Resonant Bass Drum Head has no equal.
The addition of a mic port adds to the functionality of this product.
It's perfect for studio and live concert use as the sound quality remains great.
It has a great value for money as you get the best possible product in an affordable price range.
How does it fare?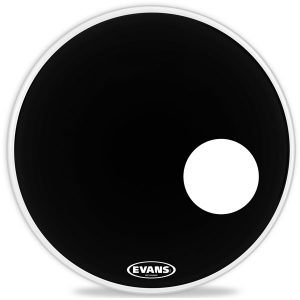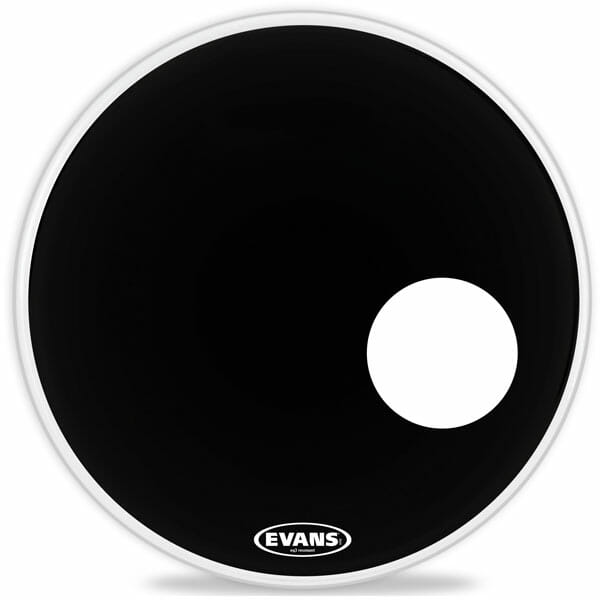 This drum head works better than your expectations. You can consistently get great sound even with strong hits. The drum head shows no signs of strain or damage even after prolonged use. For amateurs and pros alike, there will be a very tangible elevation in sound quality. This well-made product provides you with an optimal sound quality no matter what situation you're in. From a good old jam session to professional recordings in the studio, this sturdy drum head will give you the best sound possible.
Value for money

You can grab this high-quality bass drum head at a reasonable price. The durable nature of this drum head ensures that it won't rip easily and it is sure to last you a long time. The bass quality has simply no match and lends a certain classiness that can't be substituted.
Don't Miss Out to Check the Following Bass Drum Heads: