It is difficult to find expertly made timbales at a low price. In view of that, Gammon Percussion presents Timbales Chrome 13 inch & 14 inch with Double Braced Stand Sticks and Cowbell, are timbales of high quality and great style. All products from the Gammon line are known for their superior sound and this one is no exception. The timbales give you a perfect high-pitched sound. Included is a cowbell and its holder. Like Christopher Walken's Bruce Dickinson famously said, you can always use more cowbell!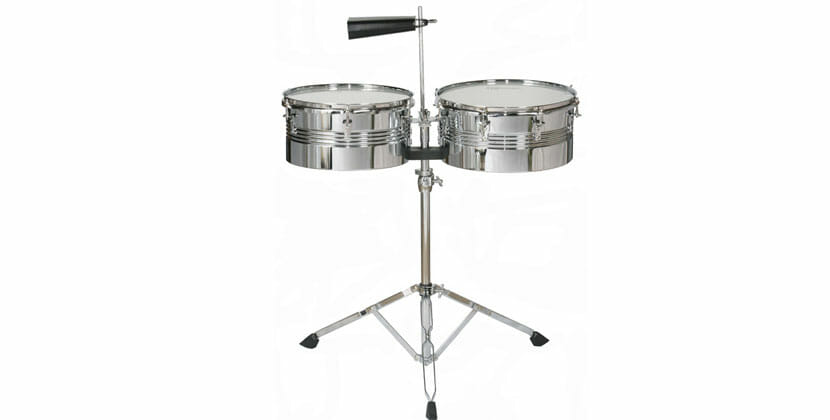 Table of Contents
Basic Construction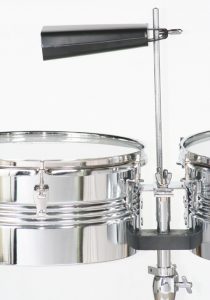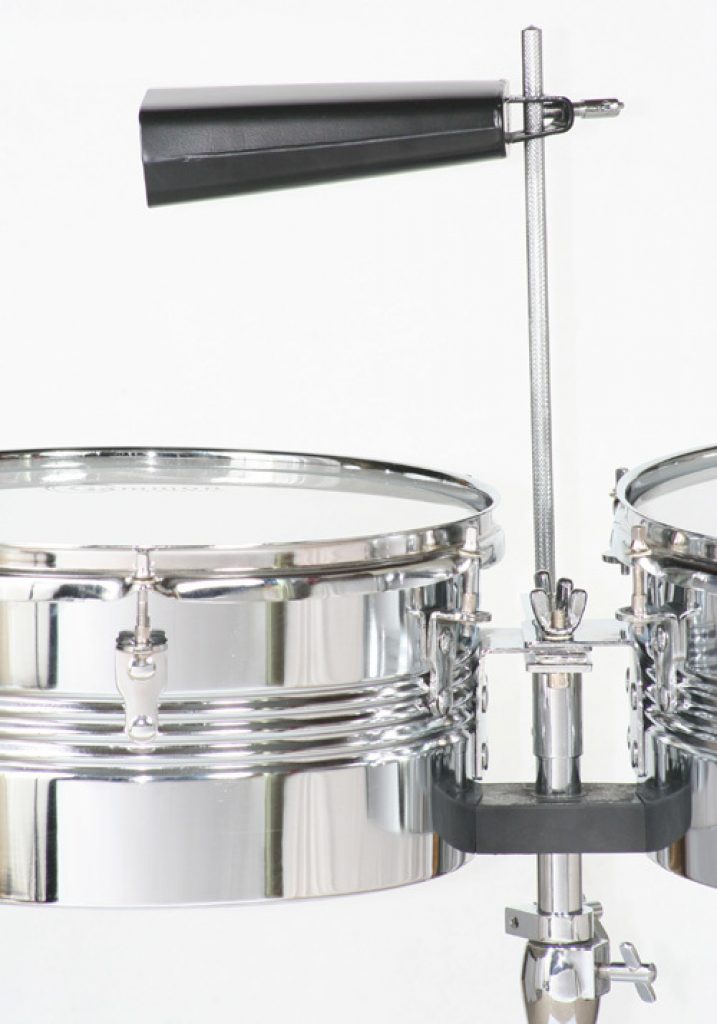 Gammon's Timbales have a brilliant minimalist and modern construction. Monochrome in color, it has a sleek look that is hard to resist. The drums are designed using the latest techniques. The double drum stand, following the chrome color scheme, is a sturdy piece of hardware. It has a three-pronged bottom for maximum balance and stability. The entire structure overall though is not heavy; it was designed to be efficient and user friendly. It weighs nice and comfortable 12 pounds. The dimensions of the timbales are 13 inches and 14 inches. They are both chrome plated. An added advantage is the pair of drumsticks included in the product!
Attractive Features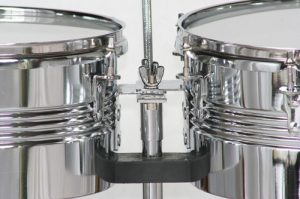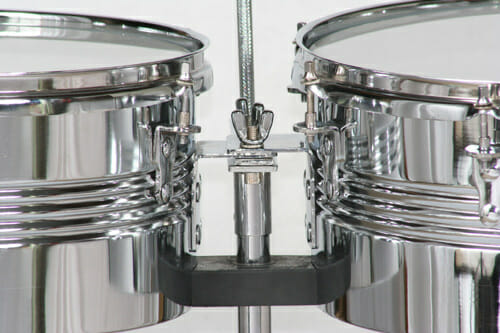 The drums have been chrome plated for an aesthetically pleasing finish.
This product is a premier example of modern design that is practical and lightweight in construction.
Gammon's well-made double drums are perfectly tuned for a great sound that is high pitch and steady.
The cowbell is handy and it comes with a durable cowbell stand.
Convenient and high quality double stand for the drums.
Great option for people on a budget looking for a good pair of timbales – very reasonably priced with no compromise in quality.
How Does It Fare?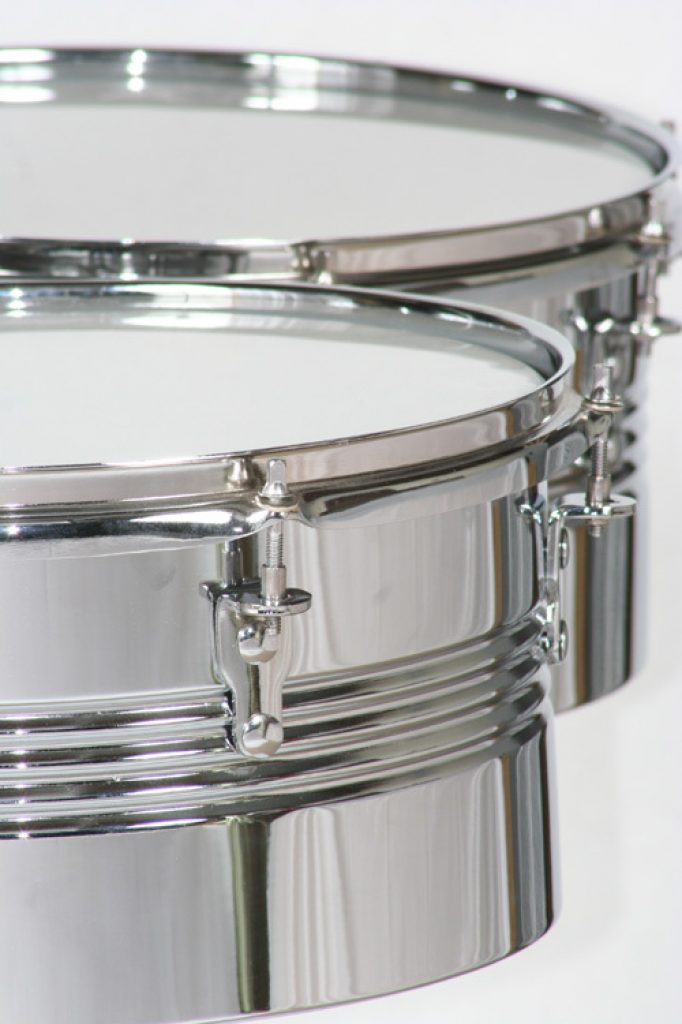 Gammon's timbales are manufactured to perfection, to give you an authentic experience that cannot be replicated with low quality tom toms. These timbales promise to deliver the real sound without exorbitant pricing. Whether you're playing Latin music or incorporating your timbales in music of other genres, this is the product for you. The drums are tuned expertly to deliver the trademark high, smooth sound. They're fairly easy to tune, giving you the freedom to explore which sound suits you best. A highly cost-efficient pair of timbales, you cannot go wrong with this product.
Value For Money
One of the most noticeable pros of this product is how it offers you great value for money. Priced reasonably, you get the very best timbales for a fairly low price. The drum quality is excellent and considering all the add on hardware, it is quite a sweet deal. For the low price, you pay for this high-quality product, you get an entire future of being a timbalero open up to you.
Also Checkout the Reviews of Other Timbales: