EMAD2 Bass Drum Head is a part of Evans EMAD design line and the main feature of this line is its externally mounted adjustable damping system or in short EMAD. This feature helps the drummer in deciding his own drum tone and experimenting with different tone styles.
With a wide range of muffling options, you can now control the resonance of your drum very easily without changing drum heads every time you need a new tone.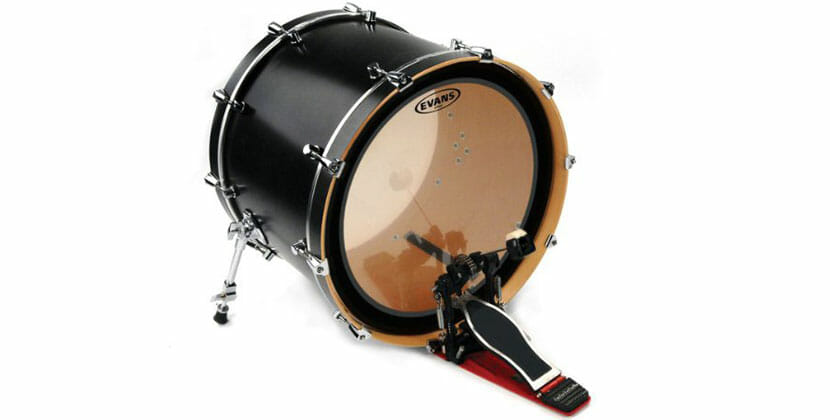 Table of Contents
Basic Construction
This 22-inch drum head comes with both an inner and outer piles of film for improved sound quality and strength. While the outer film is about 6.5 mili inches, the inner one is about 10 mili inches. It has a length of 23.5 inches, breadth of 1.5 inches and a height of 23.2 inches and weighs about 2 pounds.
Attractive Features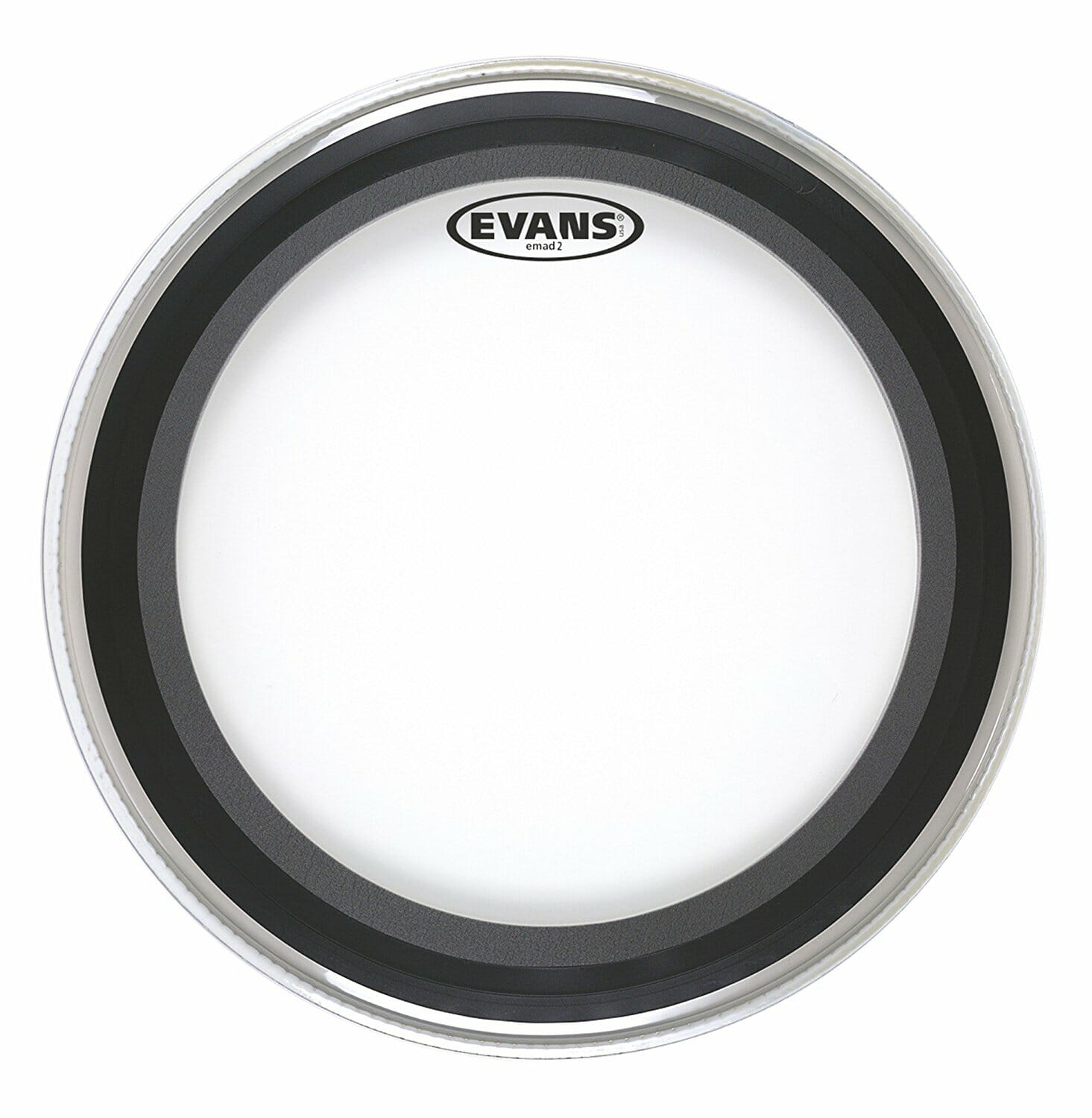 Though the key advantage of this drum head is the easy and varied muffling options, here are some other significant features:
The presence of two ply heads makes it easier to play nonstop at concerts or other important events. Even if you end up tearing up the outer ply during play, the inner one can still help you.
It comes with both foam and plastic damping rings, so that you can experiment freely with various sounds. These can be changed easily and the user can decide their amount on the set.
Experience a superior quality of sound as compared to other drum heads.
Like all other Bass drums in this design, it comes with an easy tuning option and a better muffling.
It can be used for different styles of music according to your choice.
How Does It Fare?
Evan's EMAD design line has many attractive features and performs better than other brass drum heads. A revolutionary design at a reasonable cost is worth buying. The best part is that this is perfect for both beginners and advanced drum players, due to its strength, many attractive features and versatility. I promise you that once you get hooked to this product, you will forget about all other bass drum heads. As compared to other bass head drums, Evans EMAD2 fares better at all levels, quality and performance wise.
Value for Money
Evans EMAD2 Bass Drum Head is reasonably priced at Amazon and qualifies for free shipping at most states. As compared to other similar drum heads, this one costs a little more but has superior quality than the rest. Plus, the added durability due to double plies makes it last longer, making it a better deal than other bass heads.
You Can Also Check Other Popular Bass Drum Heads: