If your little one shows interest in music, then this Bongo set from Rhythm Band is the perfect gift for starting his/her journey into the world of music.
Rhythm Band is a renowned company that designs products for elementary classroom learning. This set of bongos is perfect for kids who are in grades K-3. It can also be used for all elementary levels. The heads and shells have excellent quality and are well-made. Not only for kids, but if you like belting out some tunes, then you can also buy one for yourself!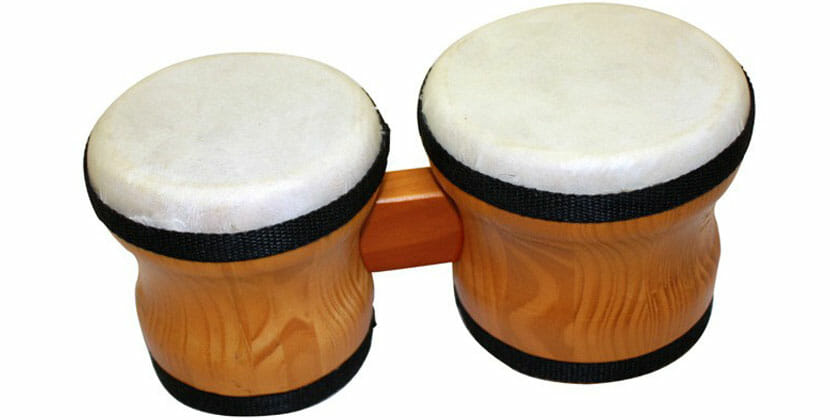 Table of Contents
Basic Construction
It is made out of high grade kiln dried hardwood. It weighs about 15.5 ounces, its length is 10.5 inches, breadth is 5.8 inches, height is 5 inches and measures 4 ¼ inch in diameter. Head sizes of the drums are 5 inches and the diameter is 4-1/4 inches. It is therefore extremely light and portable.
Attractive Features
This bongo set has some attractive features which will surely make it your child's favorite.
It is made out of durable kiln dried hardwood
It is perfect for all elementary levels.
It is extremely simple to learn and use.
How Does It Fare?
Rhythm Band's Bongo set is perfect for both elementary school learning and casual playing at home. It produces loud and clear sounds and is made with good quality materials which won't break under intensive drumming. Kids or Adults, it can keep everyone hooked with its features and qualities.
Value For Money
You can gift your students or your kids with a high-quality instrument, Rhythm Band Junior Bongo which will be both fun and a healthy activity for them. The drums have the perfect size and are extremely lightweight.
So, what are you waiting for? Buy one now!
Don't Like this one? Checkout the Below Mentioned Bongo Drums Instead: