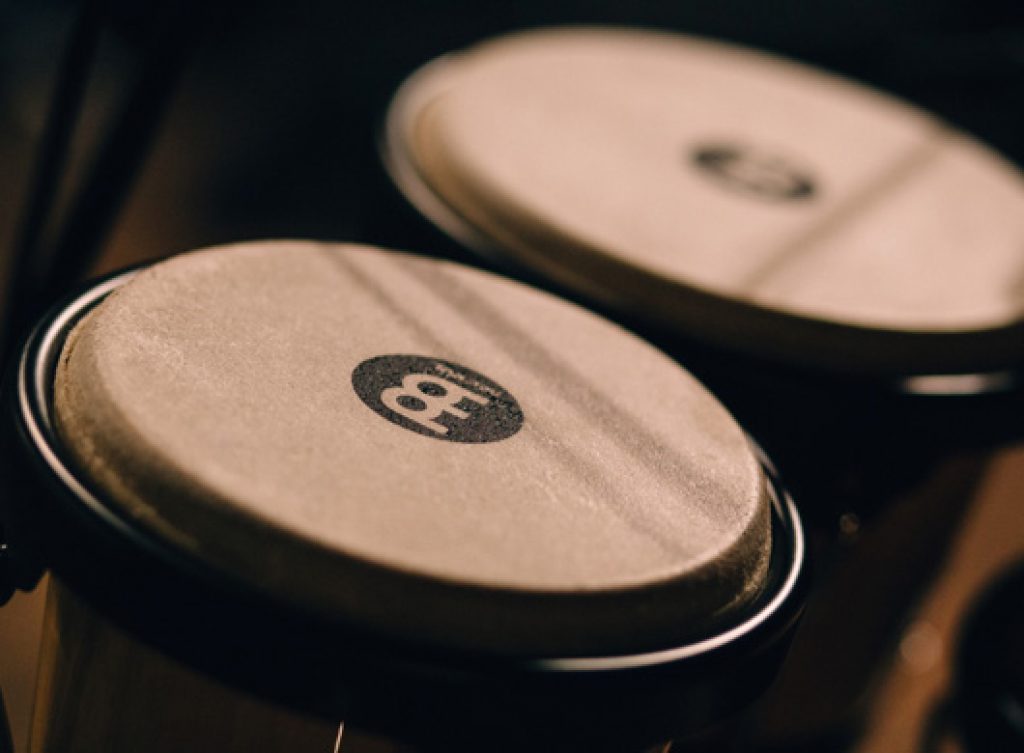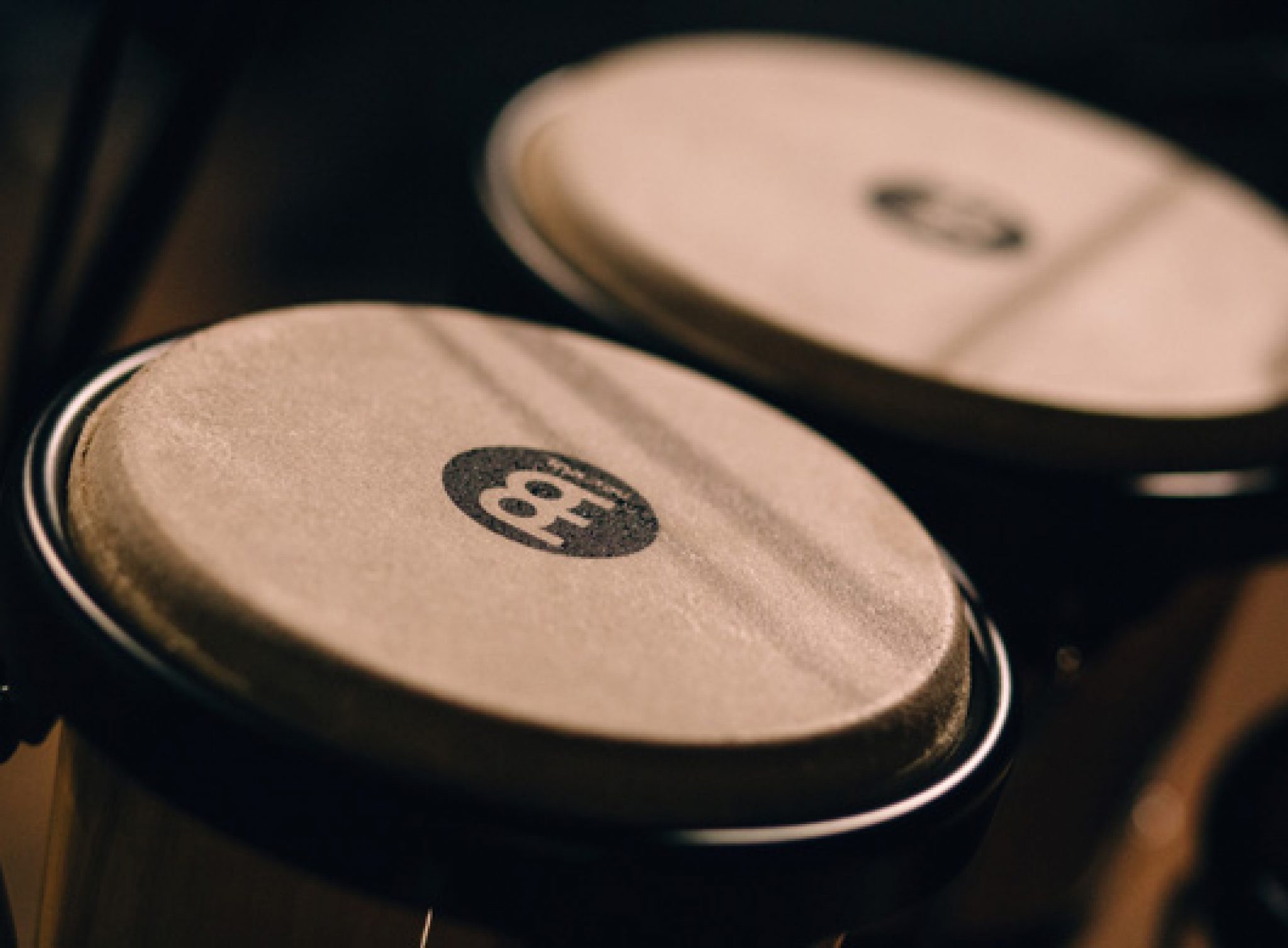 Bongo Drums are basically a pair of small drums which are open in the bottom and are of different sizes. They are of Afro-Cuban origin and are perfect for kids who want to learn a percussion instrument. This is because they are easier to learn, play and give the same sound tones as other big sized percussion instruments like Congas.
While buying bongo drums, look for the cost, the material finish and the usage. Many bongo drums are designed for learners while others are for professionals who want to take their music to a whole new level. Some options that you can look forward to while buying a bongo drum in 2022 are as follows:
Table of Contents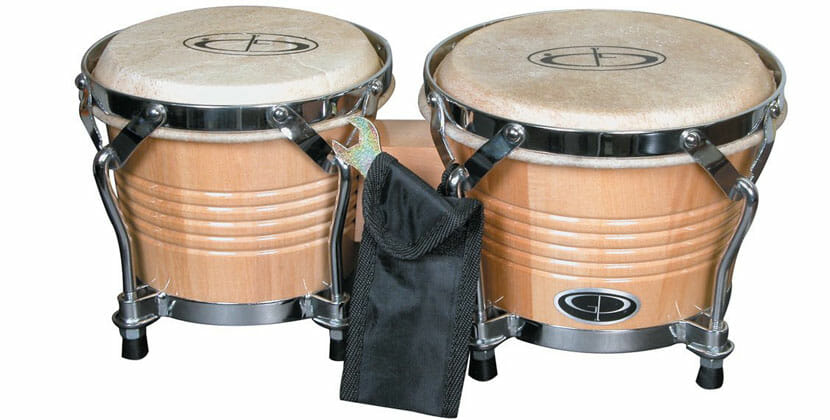 GP Percussion is a leading brand that manufacturers B2 Pro-Series Tunable Bongo which come with a wrench. They are differently sized of 6 and 7 inch each. The hickory shells have a clear finish that protects and also highlights wood's natural shine and grain. The rubber feet add extra protection to the whole ensemble.
Pros
Natural hide heads with hickory shells are an advantage while playing.
The rim is plated with nickel and the base rim is cast.
Highly popular and respected brand.
Cons
Recommended only for beginners and not professionals.
GP Percussion Bongo drums are not very durable for professionals but perfect for beginners to hone their skills. These are a good buy and are worth their cost because the brand that manufacturers them is well known and popular. Therefore, if you are planning to buy this for a beginner, children or gift someone, then go ahead.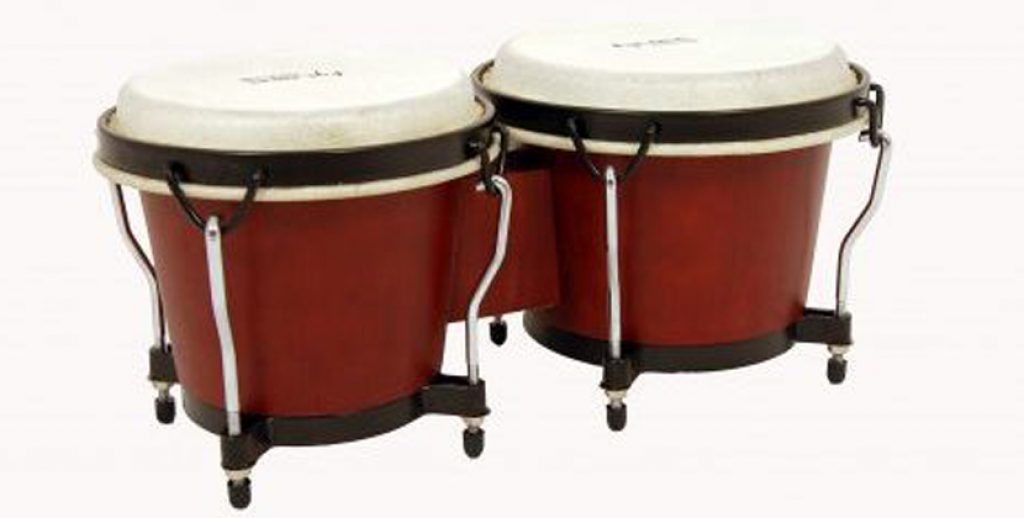 Ritmo Bongo from Tycoon Percussion comes in four different finishings—mahogany, black, natural wood and jamjuree wood. The wood used is Siam Oak Wood and the drum-heads are made of buffalo skin. The coating on traditional hoops is black, the side plates are reinforced and the diameter tuning lugs are 5/16 inches in diameter. Tuning wrench is also included with the whole set.
Pros
The construction is of Siam Oak Wood that is hand selected.
The drum set is perfect for beginners and professionals with its high quality of construction.
Available in a variety of finishing
Cons
Cost might be an issue for some people.
Tycoon Percussion is no stranger to high quality products and this set of bongos proves the same. With a focus on superior construction, this set can be enjoyed by both professionals and beginners alike.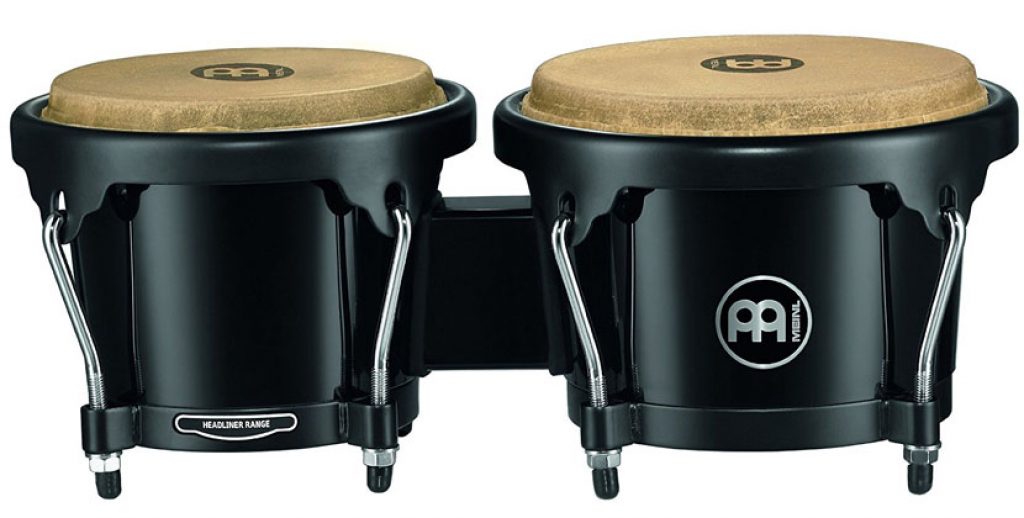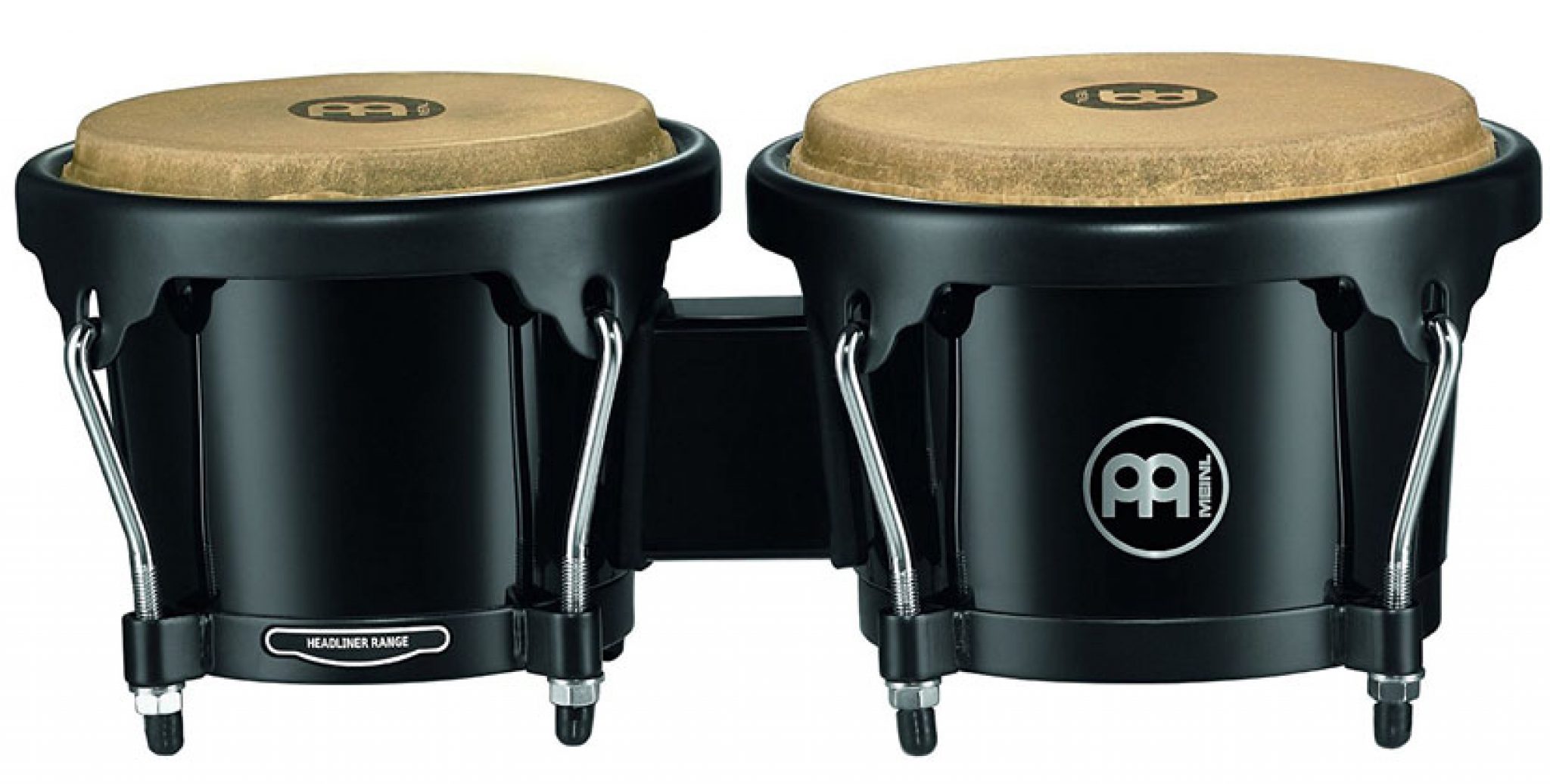 Meinl Percussion HB50BK has the standard size of most bongos (6.5 and 7.5 inches each) and is available in a variety of colors—black, transparent, wood, walnut brown, wine red burst, vintage sunburst, super natural, maple and natural. The one thing different from other bongos available is that these bongo drums are made of plastic and not wood.
Pros
Perfect for playing in all types of occasions from recording studios, acoustic sets to a live studio.
They are light in weight as they are made of AB5 plastic and the resonating tones are audible in all levels of volume.
It comes with a guaranteed two year warranty.
Cons
The drums are expensive as compared to other bongo drums available in the market.
Overall, these drum sets are a great buy from Meinl Percussion and will suit the needs of both professionals and beginners. Due to its high cost, it is not recommended for kids learning to play or beginners who are just starting to play.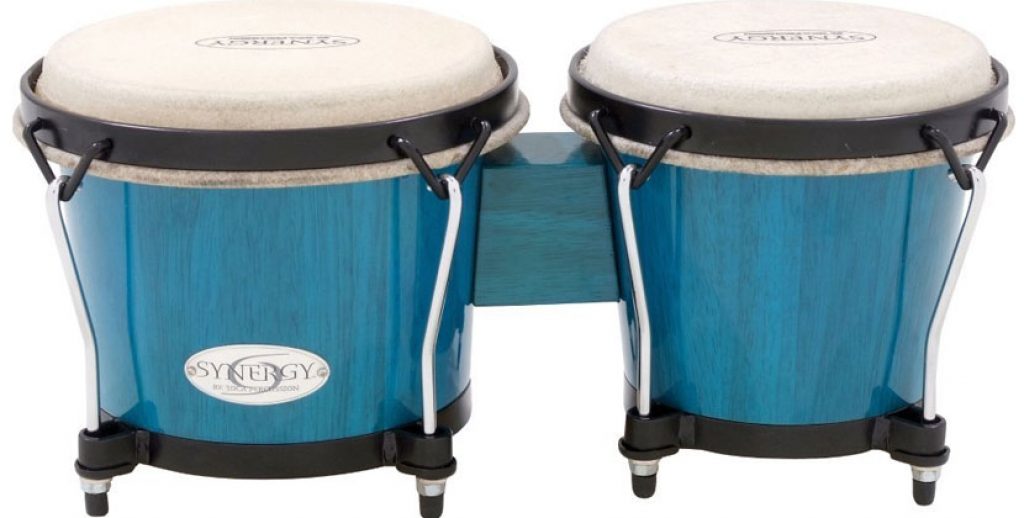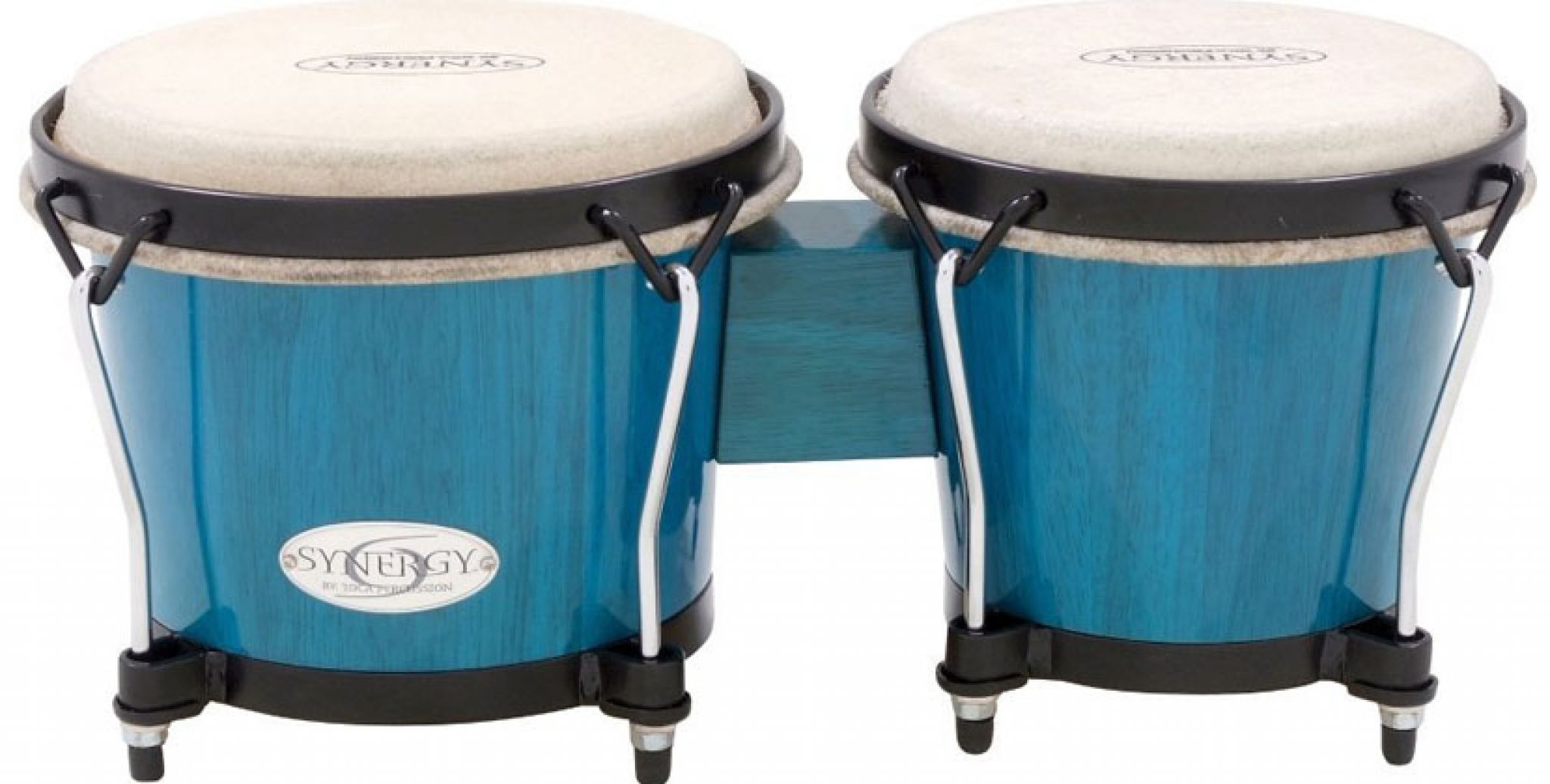 Toca Synergy Series Bongo Set is available in 6 and 6.75 inches. They are made of natural rawhide heads and ply wood shells of 28 inches. To finish the whole ensemble, it is coated with black powder.
Pros
They are perfect for beginners and kids alike
Sturdy and great to look at.
Cons
Does not have a superior construction as expected by professionals but still manages to dish out a good sound tone.
Overall, these are a great buy in their price range and will be perfect for beginners and kids who want to play for their own enjoyment.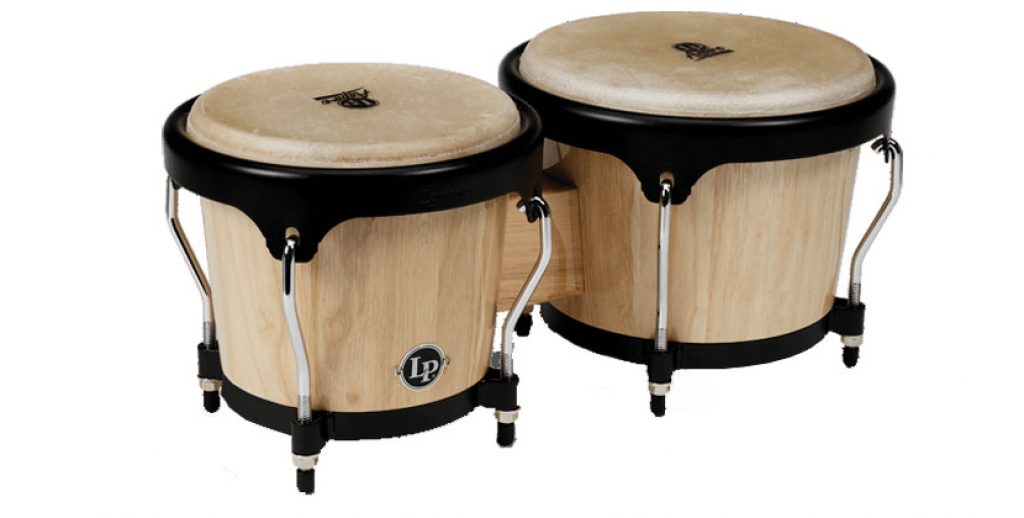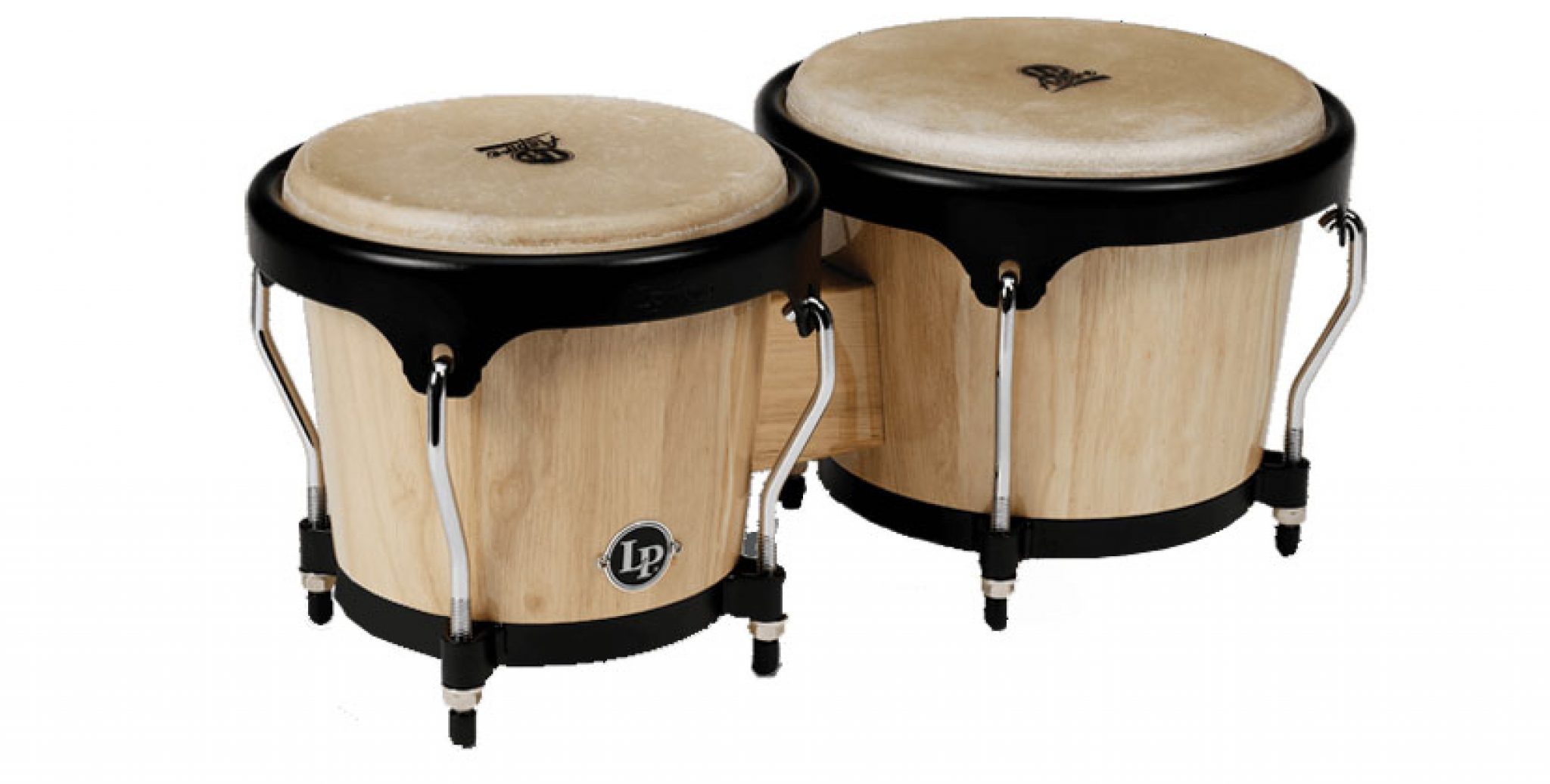 LP ASPIRE Series brings you a set of wooden bongos in a natural finish. This model of LPA601-AW Bongo Drums comes with 6.75 and 8 inches of natural rawhide heads along with shells made of Siam Oak. The tuning lugs are about 9/32 inches in diameter and come with Cuban styled steel bottoms. A tuning wrench is also included with the whole set.
Pros
Superior construction aids in the comfort of playing.
Tuning wrench is also included.
Congos are also available in similar style and color.
A superior quality bongo in a low price range
Cons
Not for professional music players.
It does not have a high resonating volume.
Overall, this is a good set of bongos and will be perfect for beginners. The price is really low and not many good quality bongos are present in this cost bracket but this product is certainly an exception.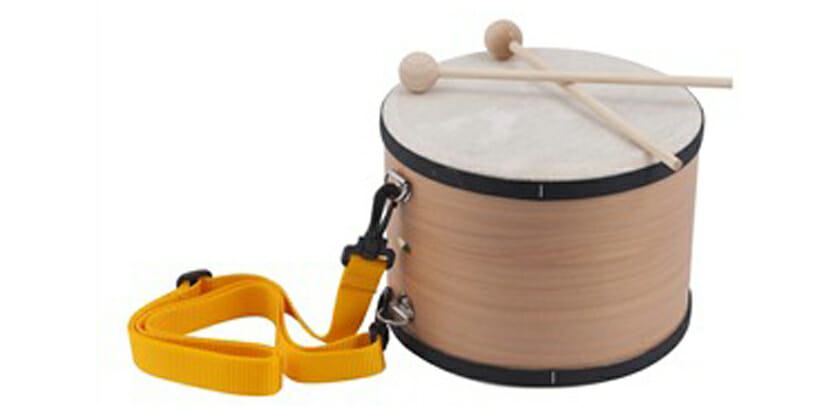 Basic Beat Hand Bongo Drum can be carried on the shoulder with the help of the straps attached. The drum diameter is about 8 inches with a height of 6.25 inches. The natural skin heads are non tunable and also double headed. The whole set includes two wooden mallets.
Pros
Easier to play and can be carried everywhere.
Perfect for kids who want to play for their enjoyment.
Single hand bongo drums are perfect for kids of any age and also have a very high resonating volume. It can also be played easily and carried everywhere with the help of the adjustable shoulder straps.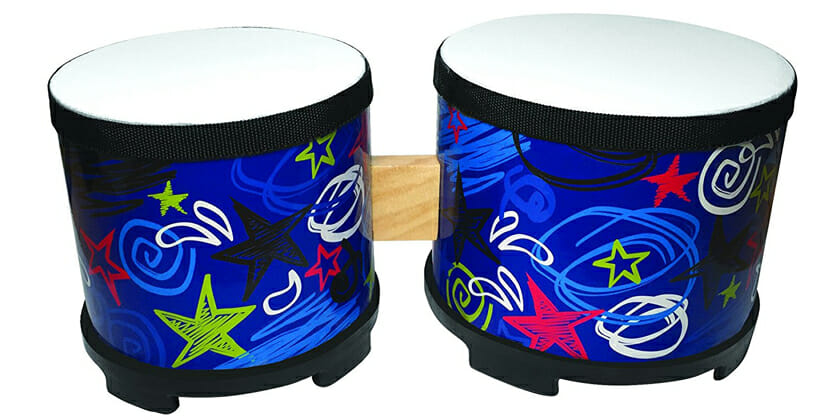 As the name suggests, First Act Discovery FB6125 Kids Bongo Drums are meant only for kids and is constructed keeping the same in mind
Pros
Painted with bright colors and pleasing to look at.
A crisp and clear tone with a high volume.
Easy to play with
Cons
Not meant to learn bongos professionally but perfect for encouraging your kids to play.
Overall, this set of bongo drums will make a great gift for your little one. If you want your kid to learn any percussion instrument, start encouraging him or her by buying this set.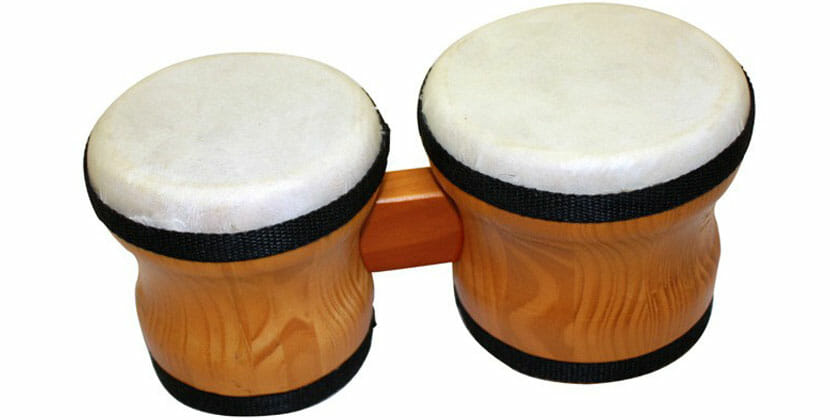 Rhythm Band Bongos Junior is ideal for kids in grades K to 3 this set is very sturdy and durable in construction. It also comes in a variety of types from attached bongo drums to single bongo drums—all in a natural color. The drums are about four and a half inches in height and have head sizes of 5 and 4 inches respectively.
Pros
Very durable.
Perfect for learning bongos.
Perfectly sized for learning children
Cons
Only meant for kids and not adults (even beginners).
Overall, a great set of bongos for teaching small kids a percussion instrument.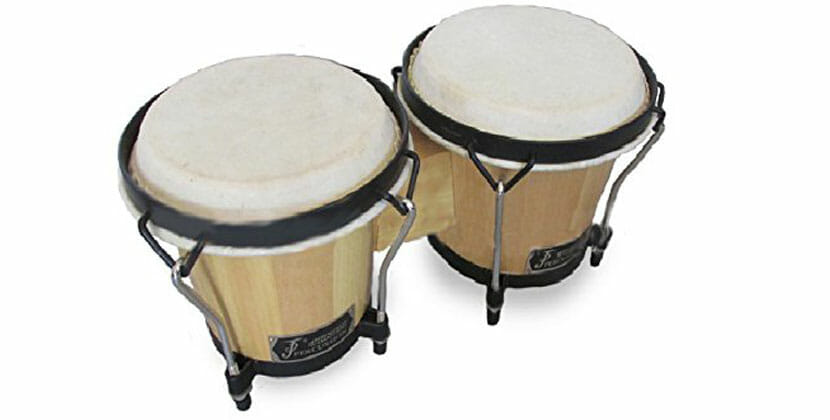 This set of six and seven inches Hip Bongo Drum Set are tunable and made of high quality wood that is also weatherproof and highly durable. The hickory shells are of superior quality and together combined with animal hide drumheads, this bongo drum set has a good volume.
Pros
The natural finishing makes it a perfect gift for music lovers.
A wrench is available and can be used to tune the instrument easily without any breakage.
The drum set is safe for kids and also comfortable enough to play with.
Cons
There are no specific cons.
This is a great product for kids, adults and with its high durability, it will last for a long time even with rough playing.
Bongo drum sets can be chiefly divided in two parts—for kids and for adults. If you are a professional or an adult looking forward to learn some percussion instruments, start with either GP Percussion B2 Pro-Series Tunable Bongos or Meinl Percussion HB50BK Standard Size ABS. For kids who are just starting to play, a more comfortable choice would be either First Act Discovery FB6125 Kids Bongo Drums or Rhythm Band Bongos Junior.