Dobani Chao Gong has an organic appearance and beautifully ornaments any space. It has a beautiful healing sound and is therefore used in music therapy. It produces a beautiful rich sound and is also lightweight and convenient to place or store. Its origin lies in the period of Han Dynasty where they were used for tribal ceremonies, rituals, processions, announcements, and spiritual drumming.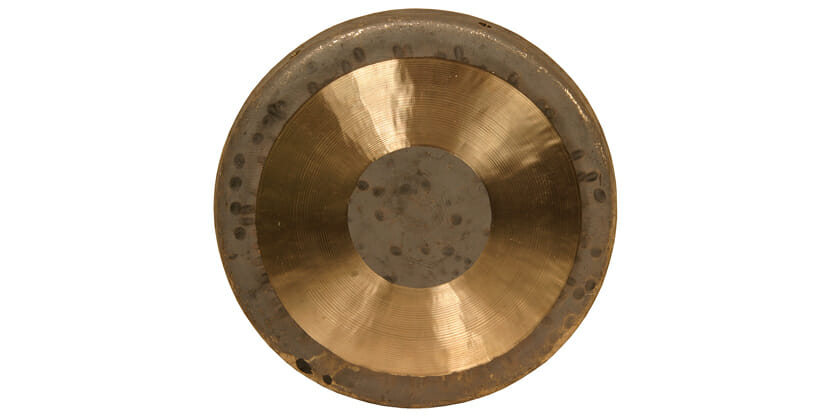 Table of Contents
Basic Construction
Dobani Chao Gong weighs 1 pound and is 7 inches in diameter. It's an elegantly designed gong that attracts many eyes and has a dark outer rim that encircles the glossy bronze with a dark disk in the center. The Gong is a mixture of copper and tin and is carefully handcrafted and is a result of timed heating and cooling in order to give it an exquisite shape.
Attractive Features
The following are the distinct features of the Dobani Chao Gong:
This gong is manufactured in China and comes with a gong beater.
The gong has a concave surface and produces a distinct loud sound.
There is a black coating of copper oxide on the outer rim and the center. The encircled part of the gong has a glossy finish as a result of polishing.
It has an aesthetic appearance and is packed in a preassembled and protective manner.
How Does It Fare?
Dobani Chao Gongs are one of the most popular Gongs. It produces a distinct sound that is considered to have healing properties. In spite of being a relatively smaller gong, it rings out really well and produces a loud and sonorous sound. It is shapely and has a nice earthen touch and looks very aesthetic in any setting.
Value for Money
Dobani Chao Gong is well designed and produces a beautiful and rich sound. The Gong has a pretty powerful sound given its size. Its authentic look makes for a great display and the quality of sound gives a good utility. Overall, it is a great Gong to add to your collection and is extremely convenient to use.
You Might Also Like the Following Gongs: