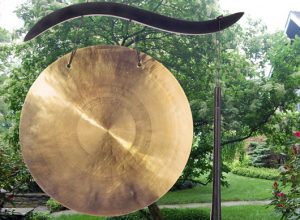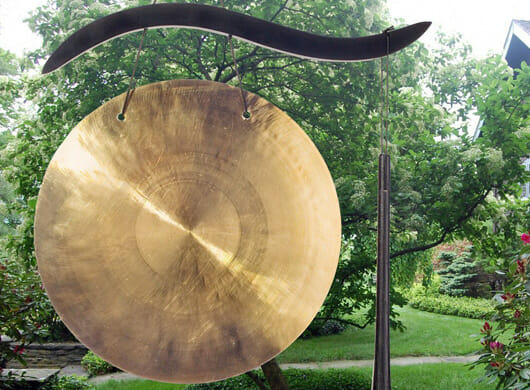 Gongs have been around the sixth century and are known for their pleasing and soothing sound tones. Their versatility of use is one of the best part about gongs. You can use gongs in many ways—as a gift, for meditation, as a decorative piece or even as a second musical instrument for your music. To help you choose the best one, we have listed the nine best gongs in the market right now.
Quick Summary - Our Top 9 Picks
---
---
---
---
---
---
---
---
---
Frequently Asked Questions Gongs
1. What is a Gong made of?
Gongs can be made of bronze, copper, brass or even a copper based alloy. These metals are hammered continuously to get a flat distinctive shape, according to the type of gong required. The important part is that almost all gongs are completely handmade with a few exceptions.
2. What are the different types of gongs?
There are two types of gongs mostly:
These are the most commonly used gongs and have a flat shape.
As their name suggests, these are shaped like a bowl and can be played in different ways.
3. What are gongs used for?
Gongs can be used for many things like in sports, game shows etc. They are most commonly for:
Aid another musical instrument.
Ceremonial purpose in many Asian cultures.
During meditations.
As a time indicator in many game shows.
There are many domestic uses of gongs too. Many people use decorative gongs to beautify their desktops or even as a gift for their loved ones.
---
Glossary
The stick that is used to hit the gong to make sound tones. Generally, comes with the gong itself.
When you hang the suspended gong from a string, it becomes a hanging gong.
This type of gong is also called as the sitting gong. This is generally for tables or desktops.
Conclusion
Gongs can be either for a decorative purpose or to accompany your music as a secondary musical instrument. If you want a decorative gong for a lower cost then go for Oriental Furniture Dragon Gong. Musicians should go for Zildjian 12″ Table-top Gong and Stand Set as this one has got a great sound quality and is durable enough for prolong use. If you want to take a middle path and get the best of both sound and looks then go for Woodstock Desk Gong that has a good finish and also gives off a loud and authentic sound tone.
Thus, this was our selection of the best gongs available in the market currently.