Maharaja Musicals Basic Tabla Drums Set is the perfect choice for any tabla enthusiast, wanting to purchase a beginner set. The Maharaja musicals basic tabla drums, come with great high-quality handmade skins and craftsmanship from India. This separates it from most cheap machine-made skins and makes it more appealing. The high-quality skin ensures that the tabla has a better look and feel, as well as a great sound quality. This particular tabla can be tuned to C# or D#.
The Bayan is made with steel and is thus, made to be long lasting. The steel housing gives the Bayan a great resonant sound. The dayan is made of Sheesham wood which is the preferable wood in making of bayans. The overall build makes it an excellent set for students and beginners who are on a budget and are looking for a reliable and value for money tabla drums set.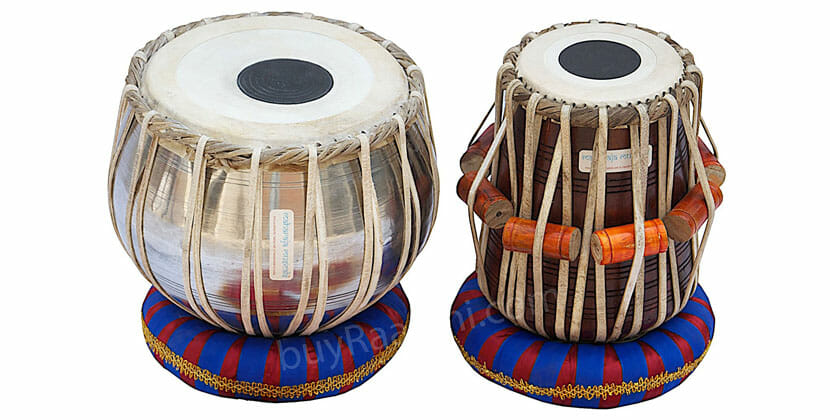 Table of Contents
Basic Construction
The Bayan is made with steel and has a 9 – 9.25-inch puddi (drumhead), which in turn is handmade. The height of the dayan is 10 to 11 Inches. The Dayan is made with Sheesham wood and has a high quality handmade puddi (drumhead) 5 – 5.5 inches. The steel bayan is weighed at a comfortable weight of 2 kgs.
Attractive Features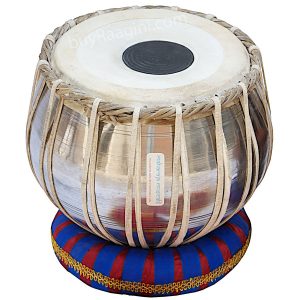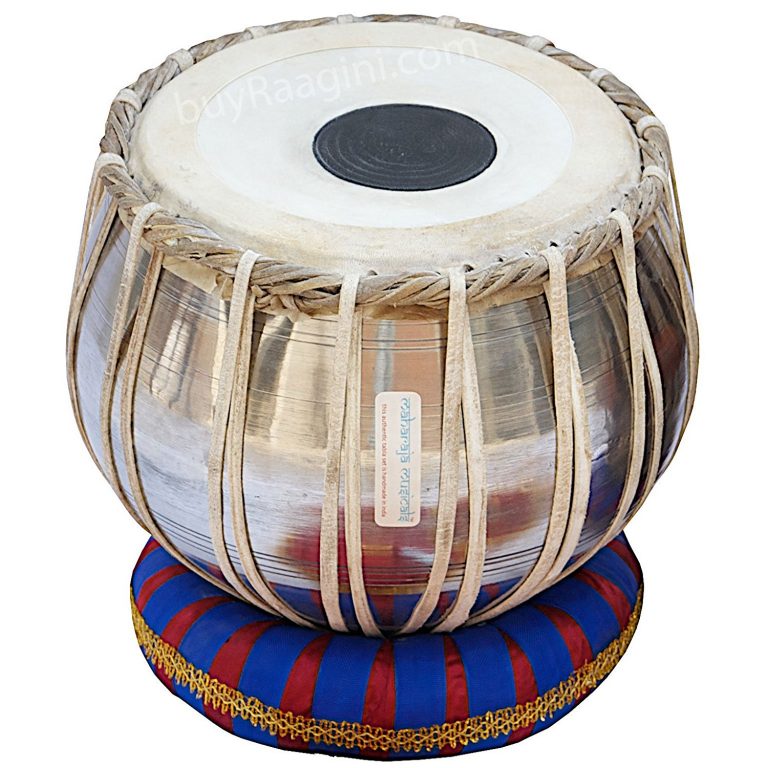 Here are some of the lucrative and attractive features that make this tabla a suitable choice for anyone.
High quality handmade puddis (drum heads).
Includes Cushion, Book about various taals (rhythms) and bols (sounds), Hammer for tuning Dayan, and attractive gig bag (unpadded) for ease of transportation and use.
Dayan comes with 5- 5.5-inch puddi (drumhead) which makes it easy to tune to C# scale or D# scale.
Great value for money for Students on budget and beginners.
Hand made in India, ensuring a great quality of the product.
How Does It Fare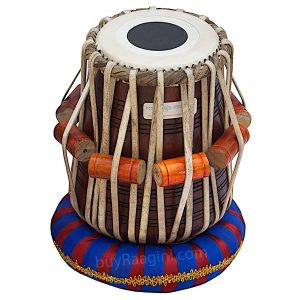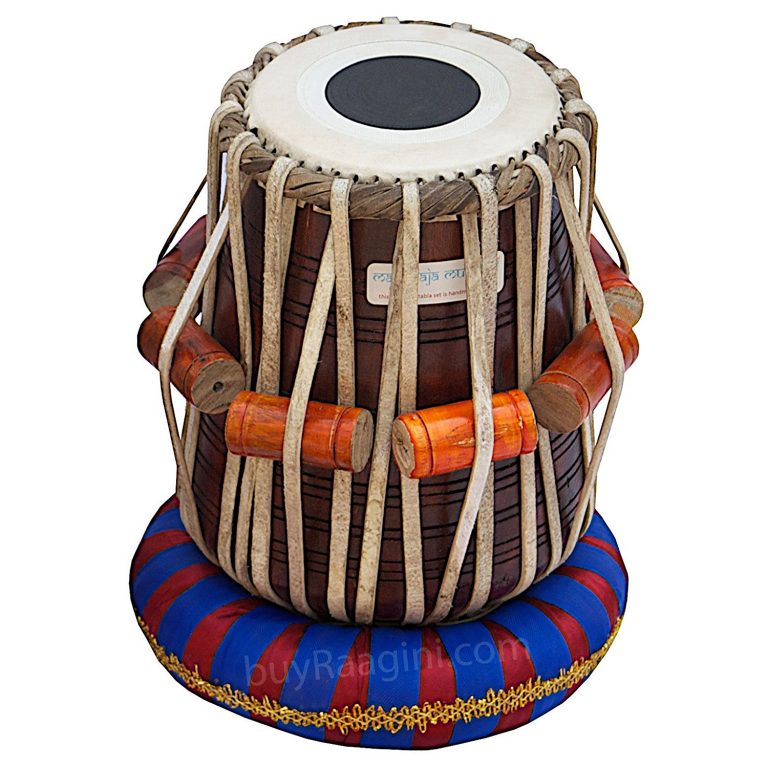 The Maharaja musicals tabla set is a great value for money tabla set made with high quality handmade materials. This ensures the sound quality and refinement of the product. The entire package includes the items like Hammer, cushion, Book, Bag etc. and makes it one of the best tabla sets considering the price. The Maharaja musicals tabla set is perfect for anybody looking for a beginner tabla set, or for anyone who is looking for a budget tabla set without compromising on the quality of the product or its sound.
Value For Money
The Maharaja musicals tabla set is priced reasonably making it a lucrative deal for anyone looking for an entry level PDI-IB tabla Set. Compared to all other tabla sets in the price range, this tabla set is perfect for any beginner. The inclusion of accessories such as the book allow the player to gain an insight into the art of tabla playing with reference to bols and taals. The included bags and cushion also make the deal more appealing compared to other products in the same price bracket.
Also Checkout the Reviews of Other Tabla Drum Sets: