Maharaja Musicals is the leading producer of tablas in India and they are equally famous abroad – they have a huge fan base in USA and UK. The tablas are designed and crafted by celebrated tabla maker Md Ashraf. They are professionally tested before packaging and unlike other companies, the puddi or drum head is made of original goat skin. This particular package is a perfect kill because it includes a black brass bayan (larger drum), dayan (smaller drum), box, hammer, cushion, cover and even a beginner's tabla guide!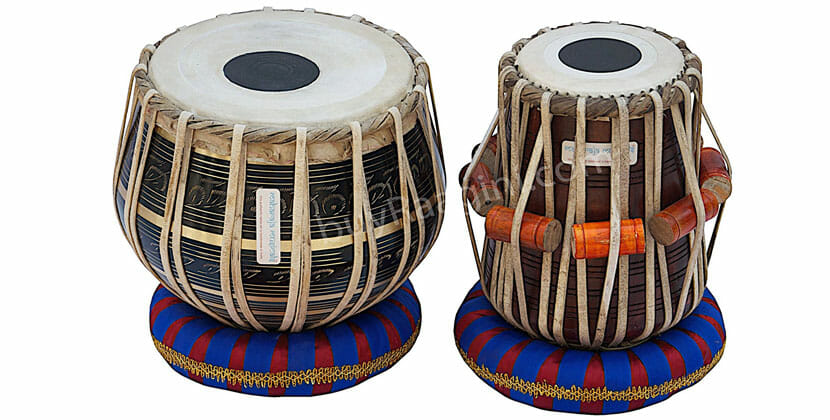 Table of Contents
Basic Construction
Bayan
It is made of brass.
It is painted soot black.
High quality puddi (drum head), made of original goat skin.
The puddi is measured at 9-9.25 inches
The height of the tabla is 10-11 inches
It weighs around 2.5-3 kg.
Dayan
It is made of sheesham wood.
The handmade goatskin puddi is 5-5.5 inches long.
It weighs nearly 3-4 kg.
It is tuned to C# or d#
Overall Details of Package When Shipped
Imported from India
Length: 22.3 inches
Breadth: 14.3 inches
Height : 13.9 inches
Weight: 22.1 pounds
Attractive Features Of Product
The excellent craftsmanship is commendable.
The tone of the bayan is beautiful and soul-stirring.
The puddi or drum head of the tabla is not made of any artificial film but of original goat skin stitched by hand.
It is made by one of the best tabla makers of India and this ensures that the dimensions are perfect to let out the best possible range of sounds when played.
It is perfectly tuned which makes it easier for beginners to learn and adjust.
It has a wide range for tuning and thus gives the player the space to choose the scale and tune he would like to play in.
It is manufactured in a range of colours and the innovative and alluring design will make you fall head over heels in love with it!
How Does It Fare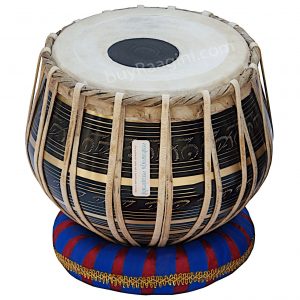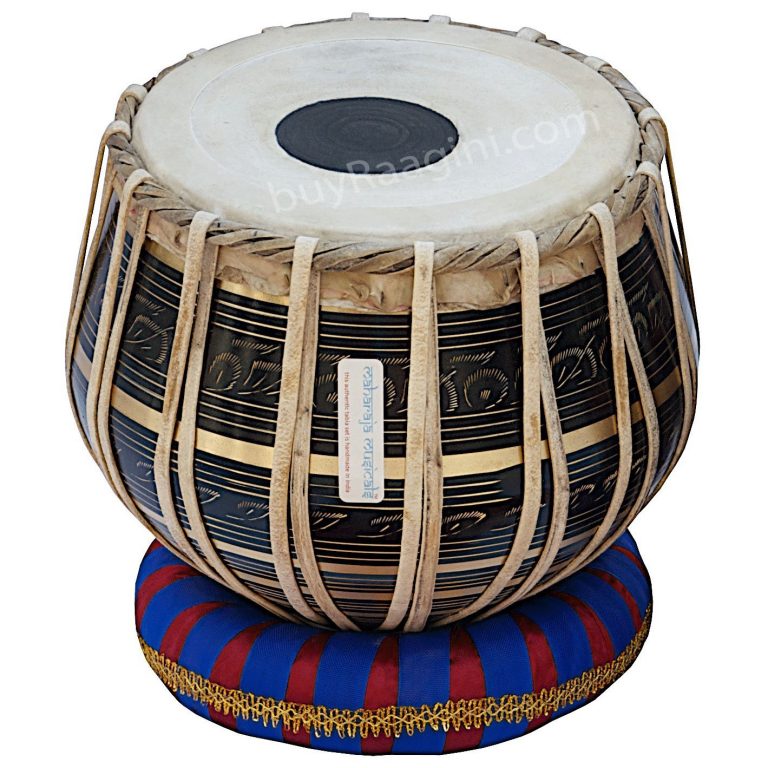 The Maharaja Musicals design line of tablas is far more admirable than other companies who manufacture tablas. It has a huge fan following abroad as well and this has given Indian music a huge shot in the arm in the West. Many professional tabla players have approved of it and now recommend it to their students. Even professional drummers are astonished by the powerful and resonant sound and many have chosen to try it out.
A majority of 70% people have given it a five star rating on Amazon. What is more, there is always very few left in stock and the company has to replenish the stock within no time. And what has won our hearts further is the packaging- Maharaja Musicals comes out top is fully satisfying the customers.  It is packaged with numerous layers and the tabla arrives in pristine condition even after 4 to 7 days of shipping from India to the States. There has not been a single complaint so far against Maharaja Musicals of the customer having received a damaged or distorted tabla. And the biggest surprise for buyers abroad has been the quick arrival of their purchase. The tabla takes a maximum of four days to arrive and prettily sit on your doorstep.
Value For Money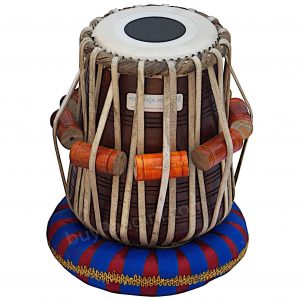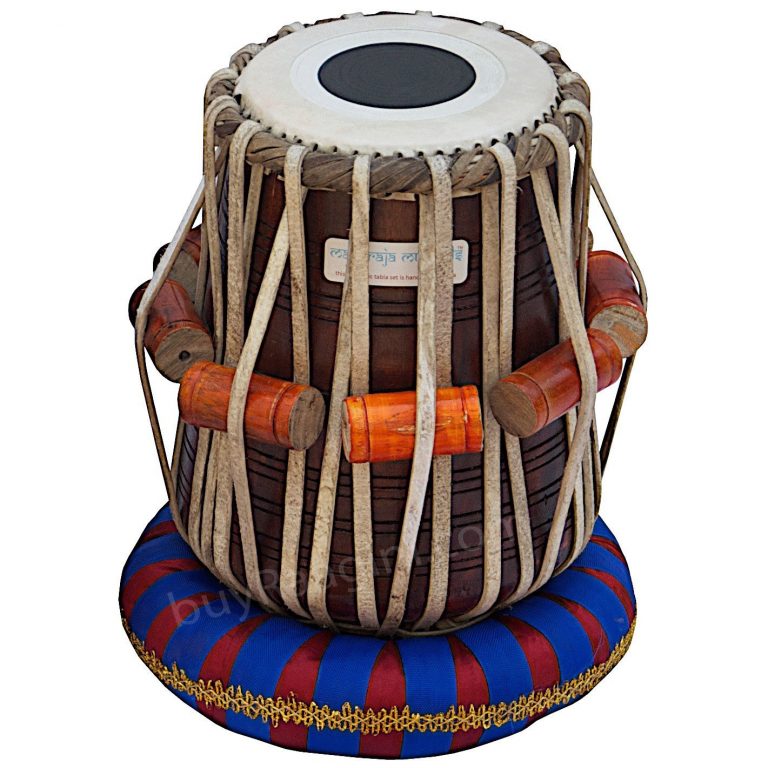 Maharaja Musicals tabla drum set is priced reasonably on Amazon and on any other e-commerce website. Though it has to be imported right from India, shipping is usually free and this cuts down the cost drastically. Though this might seem a little overpriced compared to other brands, trust me, there has been no allegation of it not living up to its price.
Also we must not forget that accompanying the bayan and the dayan are a box, hammer, cushion, cover and a tabla guide. Thus taking the whole package into account, it does seem rather reasonable and affordable to most at the end of the day. The high quality handmade skins increase the durability of the instrument and the captivating melody leaves you wanting for more.
Attention buyers! It runs out of stock with the blink of an eye so go get your catch!
You Can Also Check Other Popular Tabla Drum Sets: