Latin Percussion does it again, you just can't go wrong with their productions. LP came out with the first Classic Model Wooden Congos and set the industry standard for others to come. This top of the line Quinto will serve your drumming needs just right. If you are a beginner, then it will surely bring out the inner drummer in you. With an attractive red color, Siam Oak, ply shell, and fiberglass layer, this Quinto is both stylish and durable.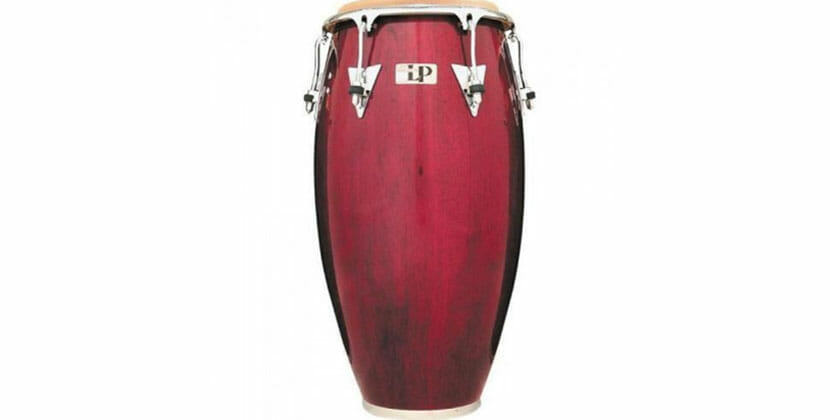 Table of Contents
Basic Construction
Latin Percussion Classic Model Wood Quinto Drum is an 11-inch model and is made out of high quality Siam Oak wood. It has a layer of fiberglass on the inside of the shell which provides durability. It weighs about 33.1 pounds and its length is 17 inches, breadth – 17 inches and height wise it's 32 inches.
Attractive Features
Here are some of the attractive features of this instrument.
The drum has a specially designed shell contour which brings out its mid and high sound ranges.
It features natural rawhide heads, 5/16 inch diameter tuning lugs, comfort curve II rims and the traditional LP Heart side plates which are fastened to a backing plate.
The Siam Oak used has been carefully selected as it is kiln dried and environment friendly. The wood also adds a great finish to the Quinto.
The Red/Chrome colour makes the product stand out.
The rawhide heads have been especially treated to provide a uniform colour and a soft finish. They are also extremely durable and do not wear out even after extensive use.
For extra strength and durability, 3-ply shell and a layer of fiberglass has been added on the inside of the instrument.
How does it Fare?
The classic line by Latin Percussion is unbeatable. This product has high quality parts and the wood has been carefully chosen, it is even environment-friendly. It has been exquisitely crafted and provides extremely clear and deep sounds. Whether amateur or professional, one will immediately get hooked to it.
Value for Money
You can get a good deal at Amazon. They offer a varied selection of wood finishes in quintos that are available in 3 sizes. This is the 11'' model. Each of them come with LP ProCare Integrated Shell Protectors which don't let the side plate hardware get damaged. LP lug lube, and accessory pouch are all included.
With so many features, this product is a true value for money product. Get one for yourself now!
Checkout The Following Quinto Drums As Well: