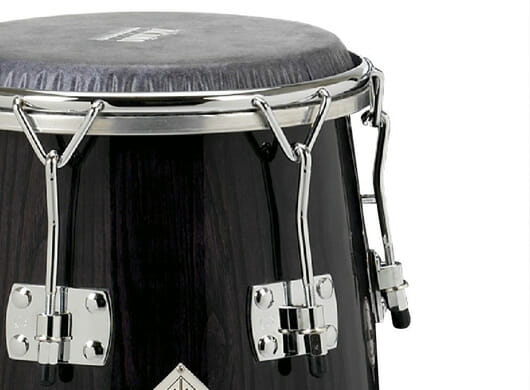 Quinto drum is originally a Cuban instrument and is an important part of their culture and music. In the recent years, these drums have gained popularity all over the world due to their foot tapping beats. The dance style rumba has an extensive use of Rumba and many Cuban born artists have produced many hits with the help of this musical instrument. Quinto goes great with your drum sets and if you like drumming then give these quinto drums a serious consideration while looking for a secondary instrument.
Table of Contents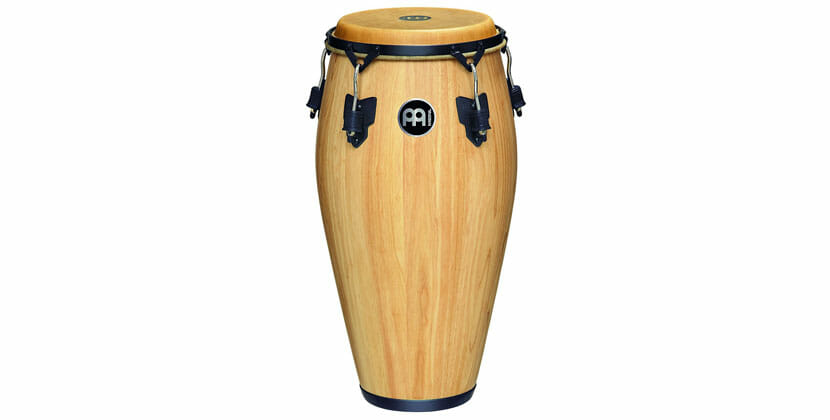 Meinl Percussion makes musical instruments for professionals and this Quinto which has a natural finish is yet another proof of their expert craftsmanship. Meinl Percussion LC11NT-M is constructed entirely with a 2 ply wood and rubber is also used at the base and rims.
Pros
The drum-head is selected by hand and is made of real buffalo skin.
This drum has a natural finish.
The hardware has a coating with black powder.
A reasonable cost but has a great sound quality and construction
Overall, this quinto is a traditional drum and is inspired by the Cuban style. Everything from the construction to the sound quality is excellent and therefore this quinto is well worth its money.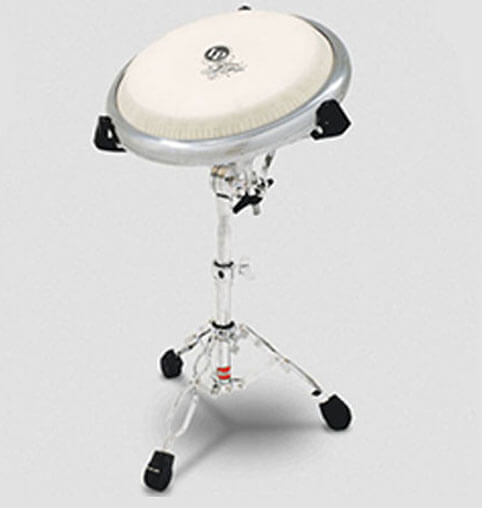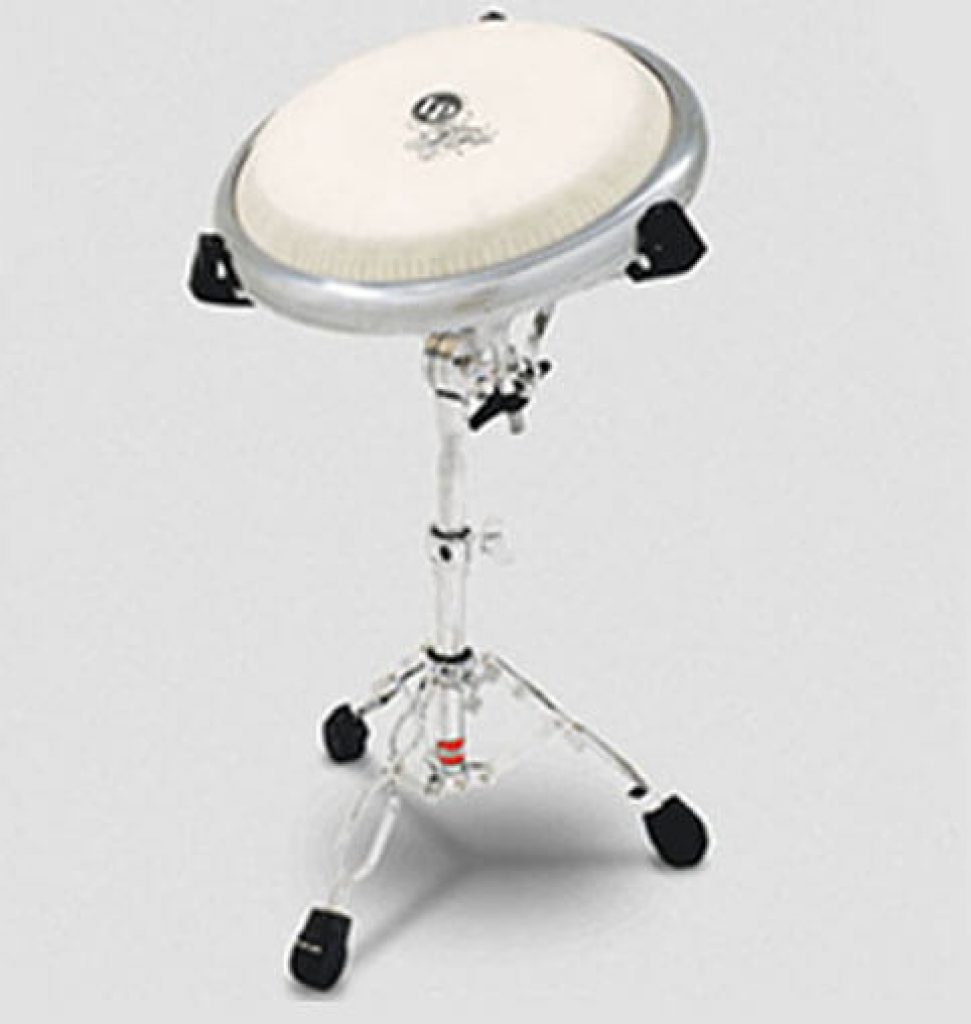 Latin Percussion brings a quinto that will go well with your drum set. Its construction and design are suited for both live and studio performances. Latin Percussion Compact Quinto is quite cheap as compared to other quinto drums in the market.
Pros
The model is very inexpensive.
This quinto goes well with drumsets
Cons
This model has to be kept on a proper stand to get a good sound quality.
Overall, this quinto is for both professionals and beginners. This will go great with drumsets as it is designed that way. So if you want a secondary instrument then this quinto will compliment your primary musical instrument quite nicely.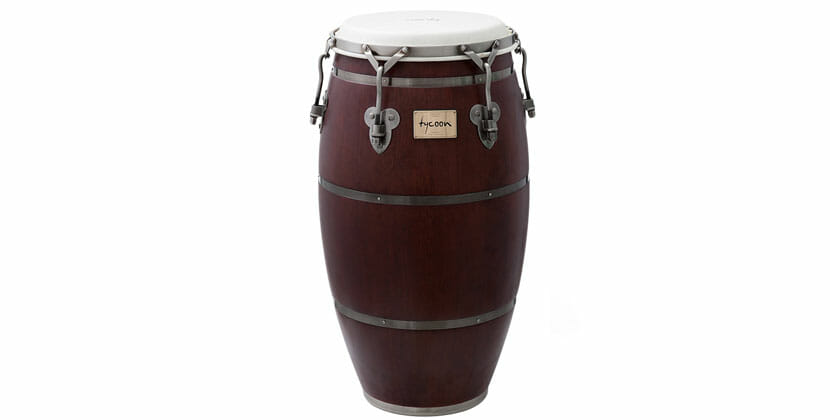 This quinto is a part of Tycoon Percussion's signature heritage series and comes with a single stand. The drum is about 30 inches in height and has a big drumhead for deep sound tones. The outer shell is made of Siam Oak Wood and is selected by hand for authenticity.
Pros
The outer shell is decorated with steel bands to enhance the beauty of this quinto.
The tuning lugs are about 3/8 inches and come with a wench for tuning and a lug tube.
A solid construction improves the sound quality of this quinto.
Cons
A little on the expensive side.
Overall, this is a good quinto for musicians who are skilled in playing congas. Even if you are a beginner, this instrument will fare quite well and satisfy all your demands.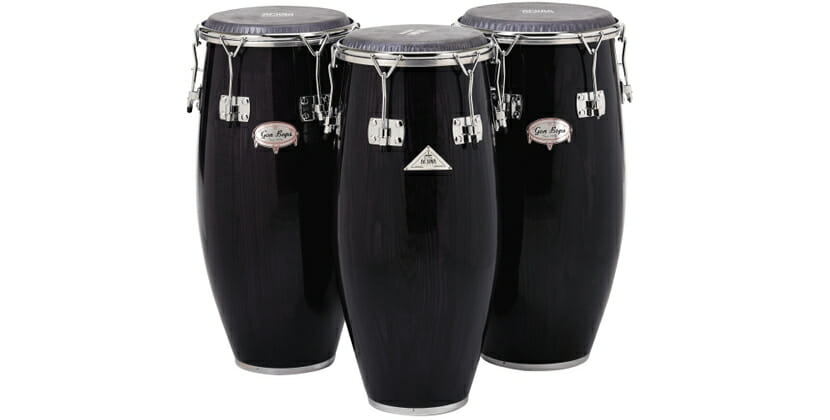 This complete kit comes with many elements that make it desirable for professional musicians. Gon Bops AA1075SE-KIT-1 is made by hand and the material used here is North American Ash. It also stays true to its roots via the natural Cuban shape it has.
Pros
The drumheads are customized by REMO.
The kit includes a carrying bag, conga risers and a music polish cloth.
A solid construction makes it more durable.
Cons
You will have to spend quite a lot to get this product.
Though this quinto can be played by beginners too, it is more advisable for professionals for many reasons. The high cost is the first reason and the tough drumhead is the second one. Only a skilled musician will be able to get those notes right on this quinto.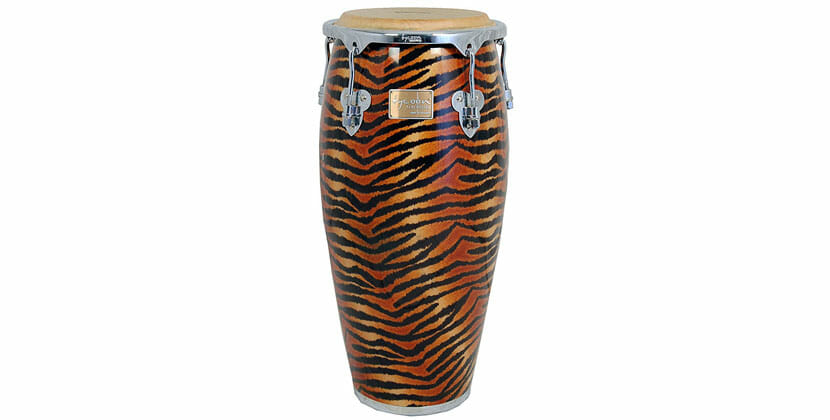 Tycoon Percussion has come up with a cool outer design for Tycoon Percussion Master Fantasy Tiger Series Requinto. The tiger print looks different and if animal prints are your thing, then do check this product out. The construction and sound quality is similar to other Tycoon Percussion instruments but the unique design sets this quinto apart from the rest.
Pros
The whole quinto is made from siam oak wood and this is something that is extensively used in the products of Tycoon Percussion.
The quinto comes with a stand, lug tube and a tuning wench.
If you appreciate high sound tone, then you will like the drumhead that is made from the head skin of a water buffalo.
Cons
A little on the expensive side, cost wise.
Both beginners and professionals are going to like this quinto. The sound quality, unique design and the additional accessories are some of the things why you need to buy this.
Latin Percussion Classic Model Wood Quinto is about 30 inch tall and is made of Siam oak. The shell is made of 3-ply wood and has an additional layer of fibreglass on the inner side of the upper part of the shell. This is done to provide additional support to the quinto. The tuning lugs are about 5/16 inches.
Pros
The drumhead is made of natural rawhide.
This quinto is designed to give the players the maximum amount of comfort possible.
A solid construction makes it last longer and prevents minimum exterior damage.
Cons
There are no significant cons.
Beginners and professionals are both going to love this quinto. There are many reasons why this is a good buy—a solid construction, good sound quality, easy pitch manipulation are some of its attractive features.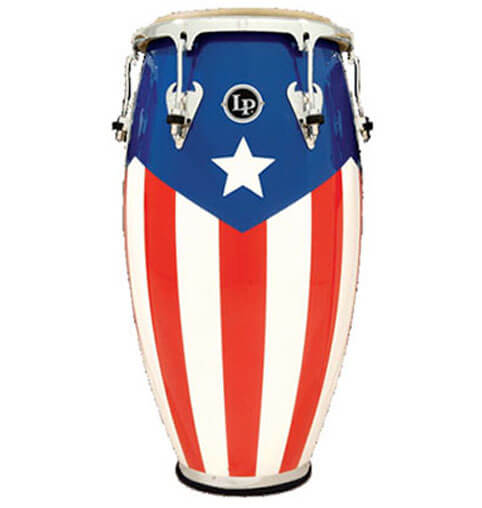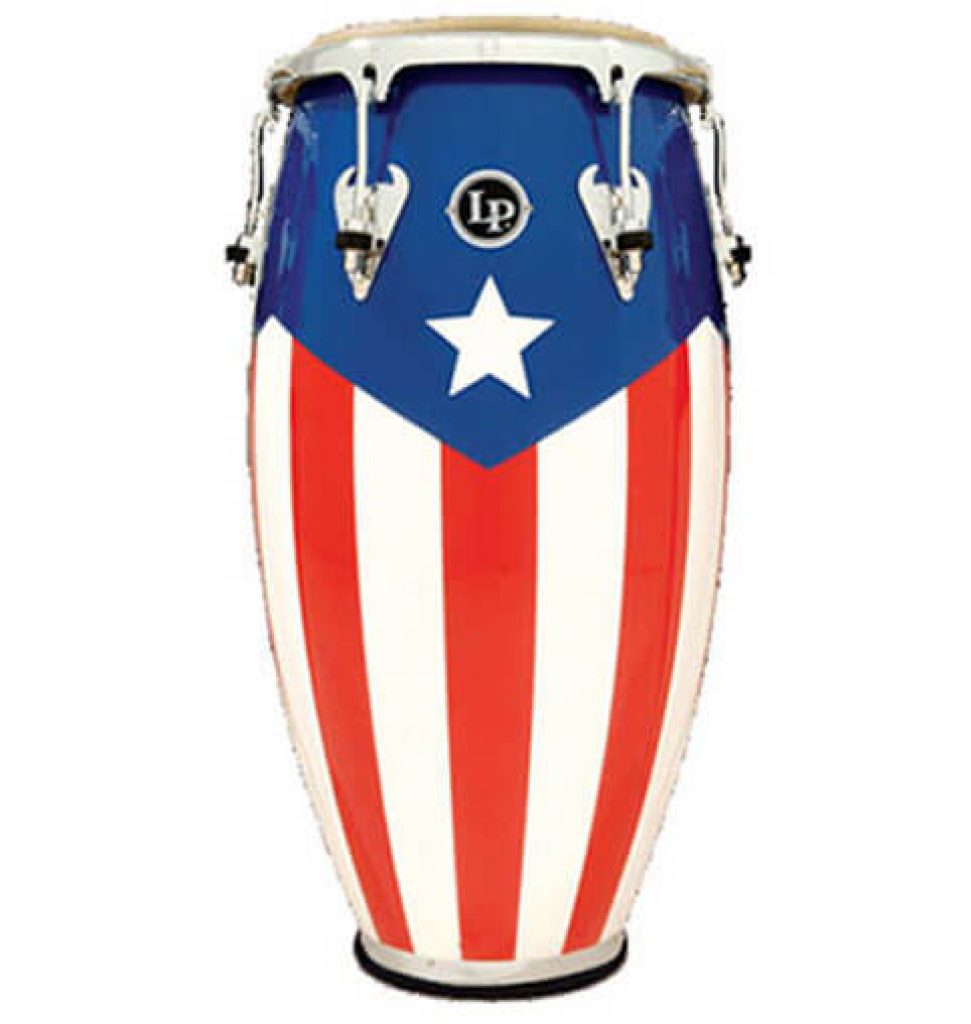 The Matador Puerto Rican Flag Motif Quinto from Latin Percussion comes with the design of the Puerto Rican Flag on the outer shell. It is a single piece that is constructed keeping both professionals and beginners in mind.
Pros
This is perfect for both beginners and professionals
You get a unique design.
It has a reasonable cost.
Overall, this quinto fares well both in the sound and construction department. Also, this is suitable for both professionals and beginners.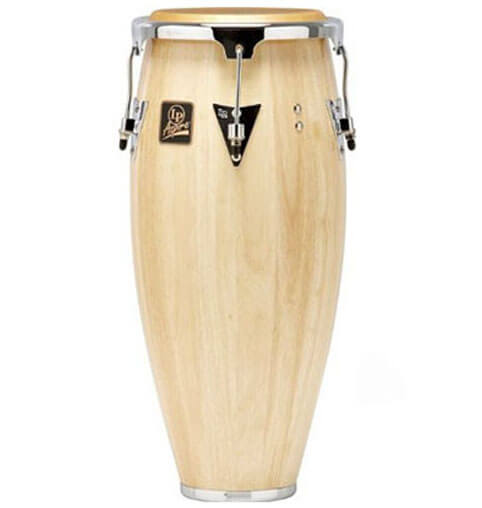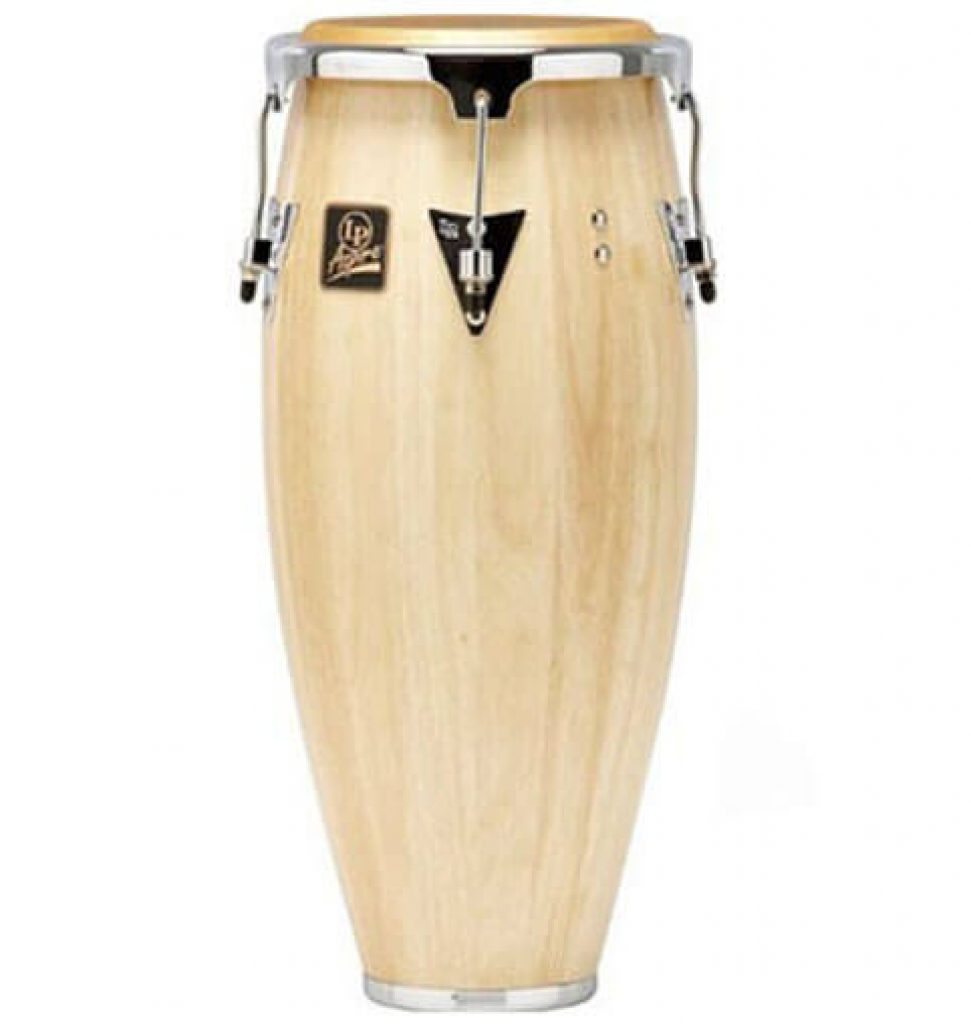 The LPA610-AWC quinto from Latin percussion is made from Siam oak that is not only environment friendly but is also dried in a klin. It stands about 23 inches tall and has a ten inch diameter. The tuning lugs are about 9/32 inches and the drumhead is made from a natural rawhide to give you a superior sound quality.
Pros
The curve rims are strong and have a different skin wire channel and also a smooth surface that is easier to play.
The construction is solid and therefore will make this product last longer.
A superior sound quality.
It has a reasonable cost.
Cons
There are no specific cons.
Overall, this product is for everyone who prefers simplicity in design and high quality. You will get a stellar product at a reasonable cost and that surely is a great deal!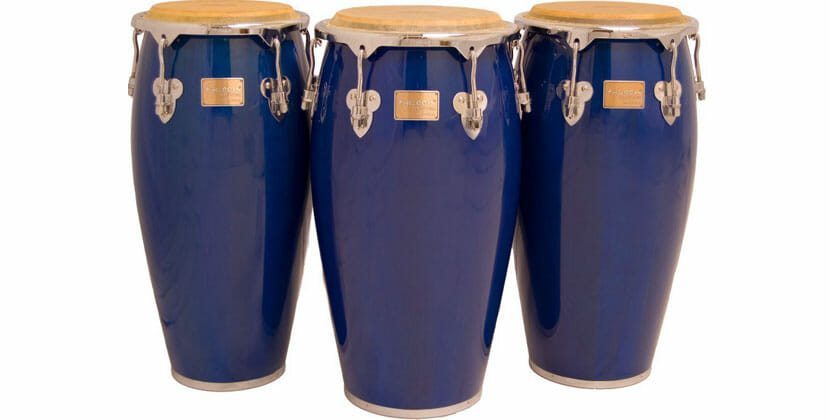 This quinto from Tycoon Percussion is made of Siam Oak Wood that is hand selected. It is about 30 inches tall and has a big belly that gives you crisp sound tones. The tuning lugs have a diameter of about 3/8 inches and this quinto comes with a tuning wench, a lug lube and a stand for support.
Pros
A good construction that makes it highly durable.
The quinto has a good bass tone.
A reasonable cost.
Suitable for both beginners and professionals.
Overall, this product is a good buy for both professionals and beginners. Its features will match the needs of all musicians and you will get everything at a really reasonable price.
Frequently Asked Questions About Quinto Drums
What is the difference between Quinto and Conga drum?
Quinto is a type of conga drum that is played by hand. Out of the different types of conga drums, quinto is the smallest and has the most height. It is a pitched type of drum mainly.
What are some features you need to pay attention to when you buy a Quinto drum?
These are the features that you need to look when you buy a quinto drum:
Construction
Quinto drums are made of wood mainly with Siam Oak being a favourite among many manufactures. Apart from the wooden shell, check the material of the drumhead. These are made of a strong material to give you a crisp sound tone. Buffalo skin is usually used in the same. A good construction means a good sound quality.
Tuning lugs
The tuning lugs need to be made of metal casings and should be big enough to create significant tension.
How do you tune the Quinto Drums?
Tuning is always done is a circular motion and it does not matter if it clockwise or anticlockwise.
Conclusion
Quinto drums are a fun way to liven up any occasion. It does not matter if you play it for fun or to enhance your music, this instrument has something for everyone. For professionals looking for a high quality quinto that will go well as a secondary instrument then they can go for Latin Percussion Compact Quinto or Meinl Percussion LC11NT-M Artist Series Luis Conte Signature. For beginners who are just learning to play this instrument, Latin Percussion Matador Puerto Rican Flag Motif Quinto or Tycoon Percussion 11 Inch Signature Heritage Series Quinto are good choices.