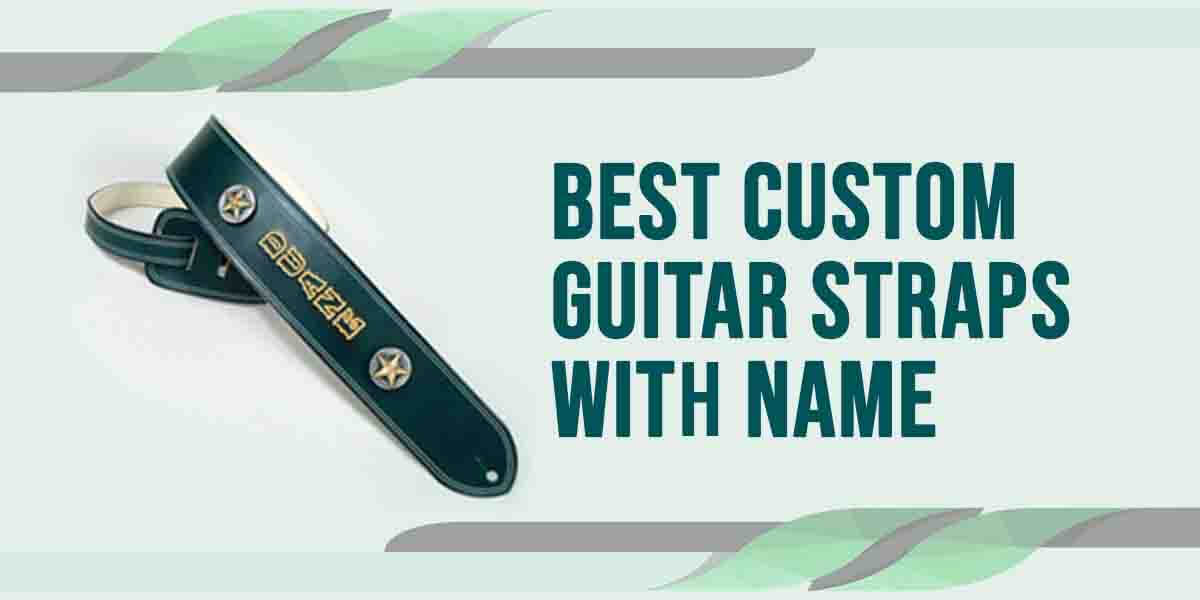 Custom guitar straps have been gaining popularity among many guitarists. Having your own name embossed or printed on your guitar strap can give you additional confidence while performing. You can also stand out from the ground.
Services that offer customized guitar straps allow you to choose your desired strap material, design and the initials you want. Some even give you the opportunity to make your own designs. Given below are the 6 best custom guitar straps with name.
Table of Contents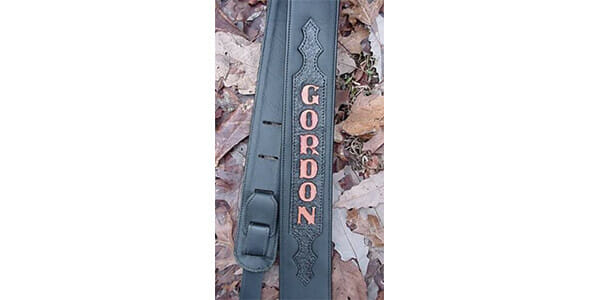 The Dangerous Threads Custom Tool Leather Guitar Strap is a handmade leather strap which you can customize with your name or a symbol. These straps are comfortable, secure and striking. It is nicely padded on the inside to ensure comfort of the player. It has a very antique and vintage look which is very classy and appealing.
The strap is very easy to adjust with long and short settings. Strap colour choices include black, dark brown and light brown. The raised letter background overlay comes in these colours too. There are many colour choices for the letters of your name – the most popular being gold, silver and standard saddle tan. You can also couple your name with a cool symbol.
Pros
Good quality leather
Comfortable
Adjustable
Nice colour choices
Handmade
This beautiful handmade leather strap is comfortable and compliments almost every guitar. Though it takes some time to reach your doorstep it is worth the wait.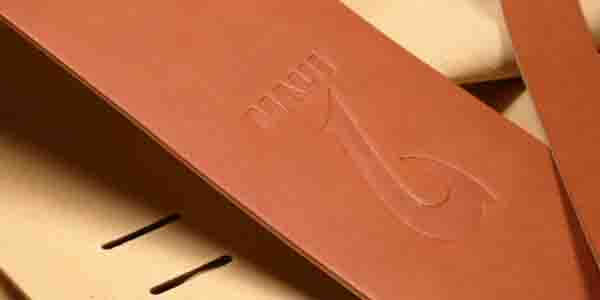 Strap Graphics is one of the best websites that offer good quality and handcrafted custom guitar straps. Shopping from this website is a whole experience. It is almost as if you are making your own strap. They offer full personalization services with a wide variety of choices. You get to choose the material of your strap which is either polyester or leather. You even get vegan and non vegan choices for the kind of leather you want.
They offer a variety of finishes like polyester webbing, soft finish back and integrated colour printing. You can choose your desired font, shoulder and back measurements along with an adjustment weave. Adding images, text and colours are other options. They even have educational videos and videos of the procedure for additional clarification.
Pros
Custom material options
Adjustable
Durable
Classy print designs
Cons
May take several weeks for delivery
Strap Graphics excel when it comes to quality of material, finish and design. You not only get a guitar strap but also a whole experience of customizing it from scratch.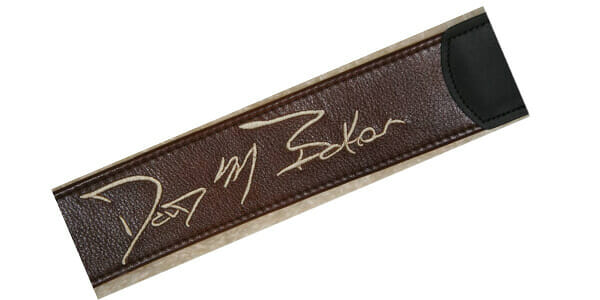 If you are looking for high end and durable custom guitar straps, Double Treble straps are the ones for you. They are built to last and fit every style of guitar and player. They are very comfortable and make your guitar feel very light and playable. Double Treble is run by guitarists who know the value of a good guitar strap.
They specialize in embroidered guitar straps where you can personalize almost every aspect. You can choose to give your name, initials, text or any other image of your choice. They have great designs, colours ranging from mild to wild, high quality leather and good craftsmanship. Their presentation and packing are top notch.
Pros
High quality leather
Wide range of colours
Good packaging
Durable
Suitable for all styles of guitar
These guitar straps are built to last. You don't have to keep spending your hard earned money on new guitar straps over and over again.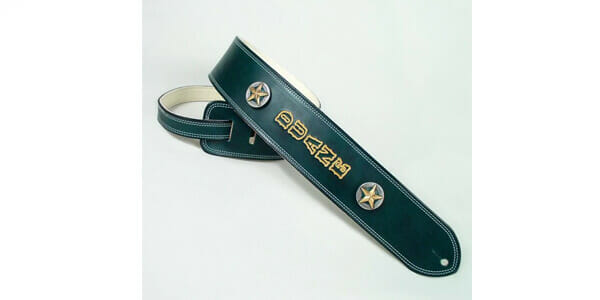 Leathersmith designs manufacture the most beautiful, comfortable and durable guitar straps. Their custom guitar straps are notable for their excellent workmanship and leatherwork. They go to great lengths to make their strap as comfortable as possible by offering a variety of padding options. These include foam rubber padding, soft leather lining and sheepskin padding for the shoulder. This is extremely useful, especially for guitarists who perform or practice for long hours.
They pay a lot of attention to detail. Their style reflects the western style straps of the 50's and 60's. They offer various dying options for their letters, personalized text and even metal conchos of your own choice. They offer various categories of straps – each designed for a particular purpose.
Pros
Excellent quality
Visually appealing
Handcrafted
Comfortable
Durable
The quality and artistry of these straps are exceptional. The numerous customization options they offer are thrilling.
Brookewood Leather specializes in custom leather guitar straps. They never fail to impress their customers with the quality of their products. Their straps reflect the rugged old school craftsmanship which is not very common today. They go to great lengths to make each piece special for their customers. The attention to detail and leatherwork are noteworthy.
They have three strap styles categories – classic, 50's style and cut to size. They have several designs in each category and you can choose what you prefer. They also have buckle and concho options which have numerous shapes and designs. They also have a special request option where you can send them a request regarding a specific way you want your strap to look like. This includes name imprinting or any other kind of engraving.
Pros
High quality leather
Impeccable craftsmanship
Durable
Comfortable
Many personalization options
These straps are perfect for serious guitarists who want to invest in a high quality strap that compliments their guitar. Their designs are elegant and classy.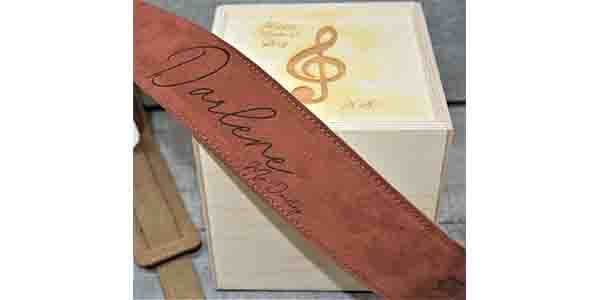 At Memories Made you can choose to customize any engraving on the strap of your choice. These straps are beautiful, simple and made from good quality leather. They make perfect gifts, especially if you have a friend or relative who is a guitarist.
They offer normal leather and suede leather guitar straps. Normal leather straps come in 4 colours – black, brown, tan and walnut. You can opt for carving leather if you prefer that style of strap. They also have leather bass straps.
The customization process is very simple and easy. They offer many engraving options along with custom picks and wooden gift boxes. You can choose your font and engraving orientation along with any pictogram or graphic of your choice.
Pros
Custom engraving
Variety of leather options
Affordable
Good quality
Cons
No custom size specifications
If you are looking for a simple and affordable guitar strap Memories Made guitar straps are the ones for you. They also make good gifts to guitarist friends.
Frequently Asked Questions
Who makes the best guitar straps?
Fender manufactures really good guitar straps. They are very durable and long lasting. They are also comfortable.
1. The Fender Broken – In Leather Guitar Strap and the Fender Monogrammed Guitar Strap are two of their best straps.
2. Levys is another leader in the guitar strap market. They manufacture very durable guitar straps which you probably won't have to replace. The Levys MS17A1F Suede Guitar Strap and the Levys Deluxe Amped GRILL Cloth Guitar straps are two of their best straps.
3. If you are looking for the best custom and personalized guitar straps Leathersmith Designs and Brookewood Leather straps are some of the best.
Are guitar straps universal?
It honestly depends. Guitar straps are generally universal but there can be small differences between the straps used for acoustic, electric and bass guitars. For example, straps used for electric guitars generally tend to be more colourful or have wilder designs than straps used for acoustic guitars. Acoustic guitars generally tend to have only one strap on the bottom of the body whereas electric guitars usually have two strap buttons on the body.
Can all guitars have straps?
Yes all guitars can have straps. However there can be differences between the straps used for different guitars. There can be differences in the attachment mode. If it is a heavy guitar you might want to go for a strap that is wide and has padding options. The number of strap buttons can also vary from guitar to guitar.
Should I use a guitar strap?
Yes it is well advised you use a guitar strap. Here are a few reasons why,
1. It can increase the playability of your guitar. The guitar will rest more comfortably in your hands and take the pressure off your wrists.
2. It can help you to balance the weight of your guitar. It helps make the guitar feel lighter in your arms.
3. It can also be used to accessorize and compliment your guitar.
How do I choose a guitar strap?
When you choose a guitar strap consider the following factors,
1. Length – Make sure the length of your guitar strap is adjustable.
2. Width – Make sure to go for straps that have sufficient width. This will help ensure that less pressure is exerted on your shoulders.
3. Material – Materials determine the comfort and durability of your strap. Leather, nylon, polyester and cotton are the preferred materials for guitar straps.
How do I make my guitar strap last longer?
Here are a few ways you can make your guitar strap last longer,
1. Make sure you choose a good quality material for your guitar strap. If you are going for cheap materials, your strap will rip faster and will not last very long. Leather is a very good material for guitar straps. If you buy a good quality leather strap you probably will not have to buy another one.
2. Make sure you buy your strap from a trusted company or brand. Handmade and handcrafted guitar straps can be good options as well.
3. You can use mild cleansing materials to clean dirty straps.
Conclusion
It is always better to invest in a few high quality guitar straps than buy a lot of cheap ones over and over again. It is also an added bonus if you get to customize and personalize it. For this purpose we have compiled a list of the best custom guitar straps in which you can include your name.