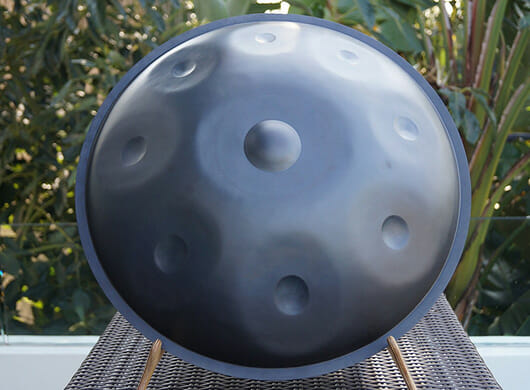 Hanpans are a recent innovation in the world of music percussion instruments. This is a great alternative to Hang but it should not be confused as having the exact same sound tones as the Hang. Critics are divided regarding the exact use of this instrument and therefore most of them use the word 'handpan' as a generic term for all similar kind of instruments like steelpans and hangs.
You should go for handpan if you want a soothing sound tone from your secondary instrument. Drummers will find handpans easier to play as the technique employed here is more or less the same.
Table of Contents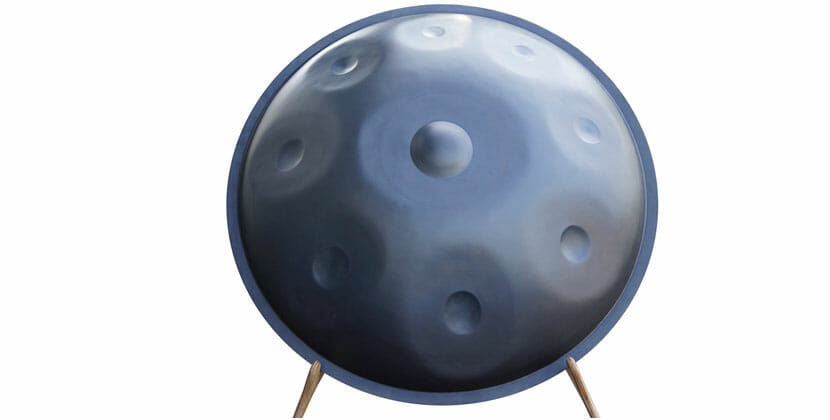 The AEOLIAN Handpan by Tzevaot has a number of attractive features that make it a bestseller among its counterparts. The scale has a nice sound tone balance and is also has versatility of use. The scale that is available is C Ab Bb F G C D E. The material from it is made is highly durable as it is anti rust.
Pros
This handpan comes in a tough case and therefore you can easily carry this instrument everywhere quite easily.
When you buy this product, you can be sure that you will get a high quality product as this comes with a certificate of authenticity.
The sound quality is very crisp and will make any environment even more peaceful.
Cons
There are no major cons for this product.
Overall, this is a stellar product which will be enjoyed by professional musicians. The product goes through all the necessary tests to guarantee you get what you paid for. Not only the handpan but its case through is made as resilient as possible to ensure a proper storage of your handpan. This ensures your instrument stays good as new for a very long time.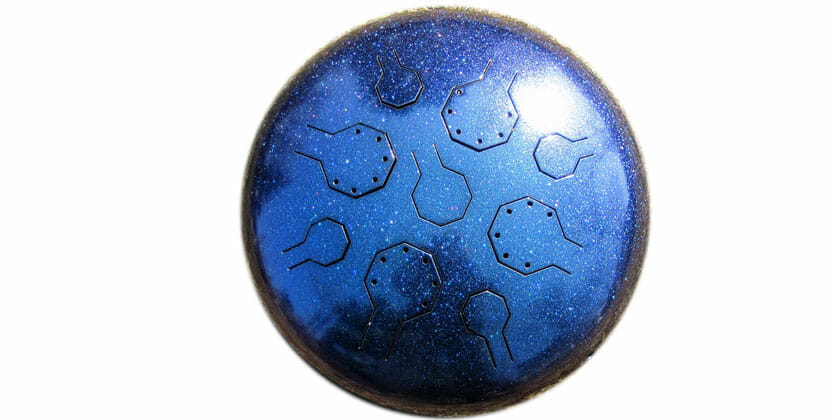 This handpan has a high sound quality and comes in a total of eighteen notes. The notes are divided equally on both the sides and have two different pentatonic scales. So you get the dual advantage in a single drum! The first side can be in F Major/Minor or E Minor. The second side can be in C or D Major. If aesthetics are an integral feature you need in your musical instrument then this handpan has got you covered. It comes in a metallic colour that changes colour as it moves. You can get dark blue, light blue or purple—all in the same handpan!
Pros
The zinc plating gives its added strength and a smooth finish.
It ensures you get a high sound quality.
Not too heavy in weight.
A fleece liner bag with double mallets, an CD help manual and a travel bag are some additional items you get with this product.
This handpan is a stellar product because it gives you many features on a reasonable cost. The best thing about this handpan is that you won't be disappointed because it fares well on every department. There are no major problems that we could find with this.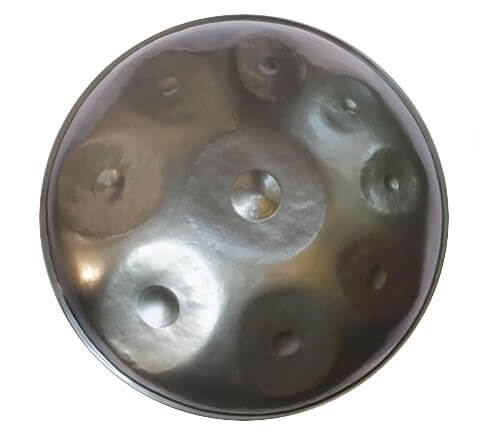 If you want a custom handpan to your exact specifications, then go for Bali Steel Pan.
Each steel pan is handmade and therefore there is almost no room for error.
Pros
You will get the tuning according to your specifications.
It is directly shipped from the manufacturer.
Cons
You might have to wait a lot as this product comes directly from the maker and is handmade according to your specifications.
Each steel pan is handmade and therefore there is almost no room for error.
Frequently Asked Questions About Handpans
How are handpans constructed?
A handpan is upto 60 cms wide and 30 cms high. They are made of steel with some manufacturers even offering coatings like zice to make them more durable and rust free. It has two spherical shells placed over each other.
How handpans are played?
You can play handpans with mallets or even your hand. The best thing is that this instrument is very versatile and easy to learn. You just need to know where you need to hit to produce those melodious sound tones. Each handpan is tuned differently, so do check that before investing in one.
Where can you buy a handpan?
Handpans are not made by every manufacturer. It is a new invention and most of the online sites don't have it listed. Amazon is a good place to start if you want to buy one.
Handpans is a new musical instrument that is taking the industry by storm. Once you know how to play this instrument, it can be a great help if you want to produce sound tones with a deep resonance. You can get the tuning beforehand from the manufacturer itself as almost all handpans are customized.