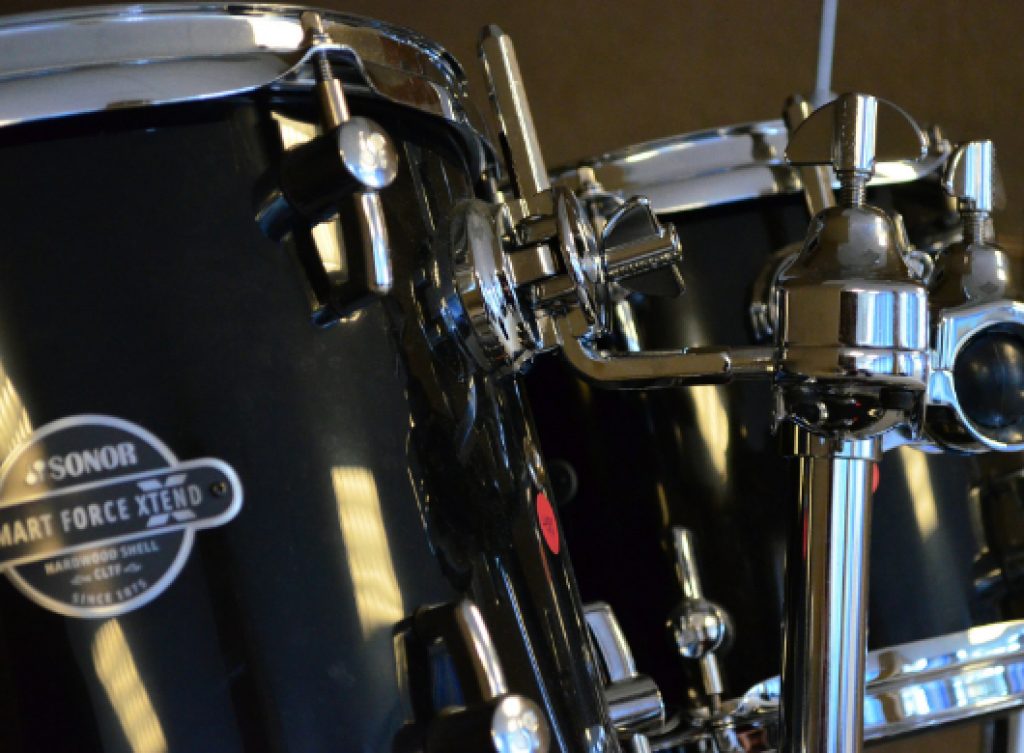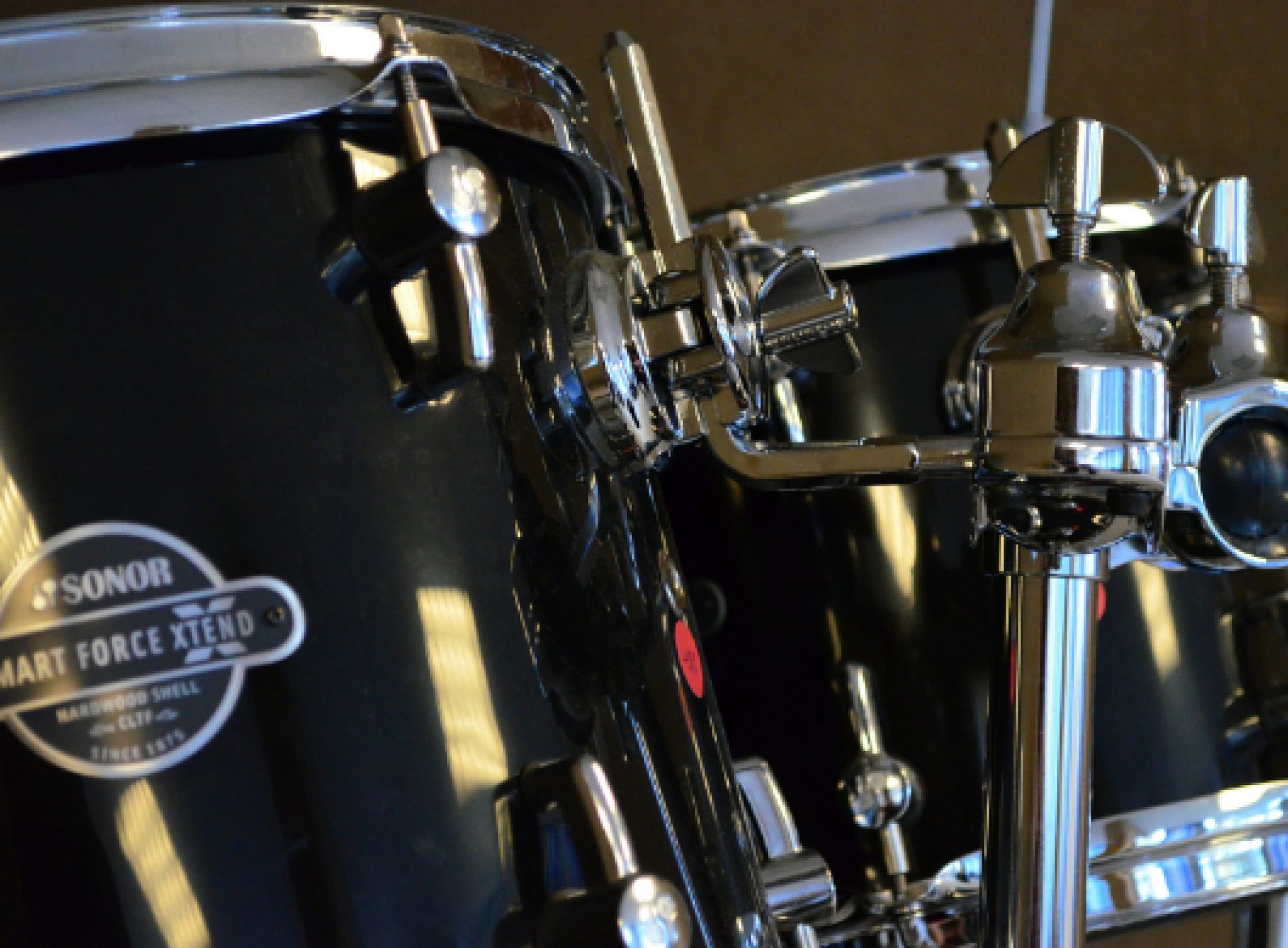 Bass drums produce low pitches that are perfect for lighter tones. They add deep and punchy tunes to the music. So you need the best bass drum pedal to pull them off perfectly. We have come a long way since the first workable bass drum pedal was invented in the early 1900s. And now, there is a huge market for bass drums and pedals.
Before diving into the pedals, there are certain components that must be considered. The foot-board is the part of pedal that is pressed with your foot. It influences your performance a lot. Broadly, there are 2 types of foot boards – short-boards and long-boards. They have their own sets of pros and cons.
The drive is the part that connects the foot-board to the beater. So, it greatly influences the output time and how the pedal feels. There are three major categories, chain, strap and direct drive. While, differences between them are small, they can influence your style greatly.
Pedal cams determines how the beater strikes the drum. So, they greatly influence the feel of a pedal. Under this, the broad classification is between flat and round cams. In direct drive pedals, the foot-board is directly connected to the beater, so cams are absent from them.
So, without much ado, here are a number of bass pedals worth giving a try in 2022.
Table of Contents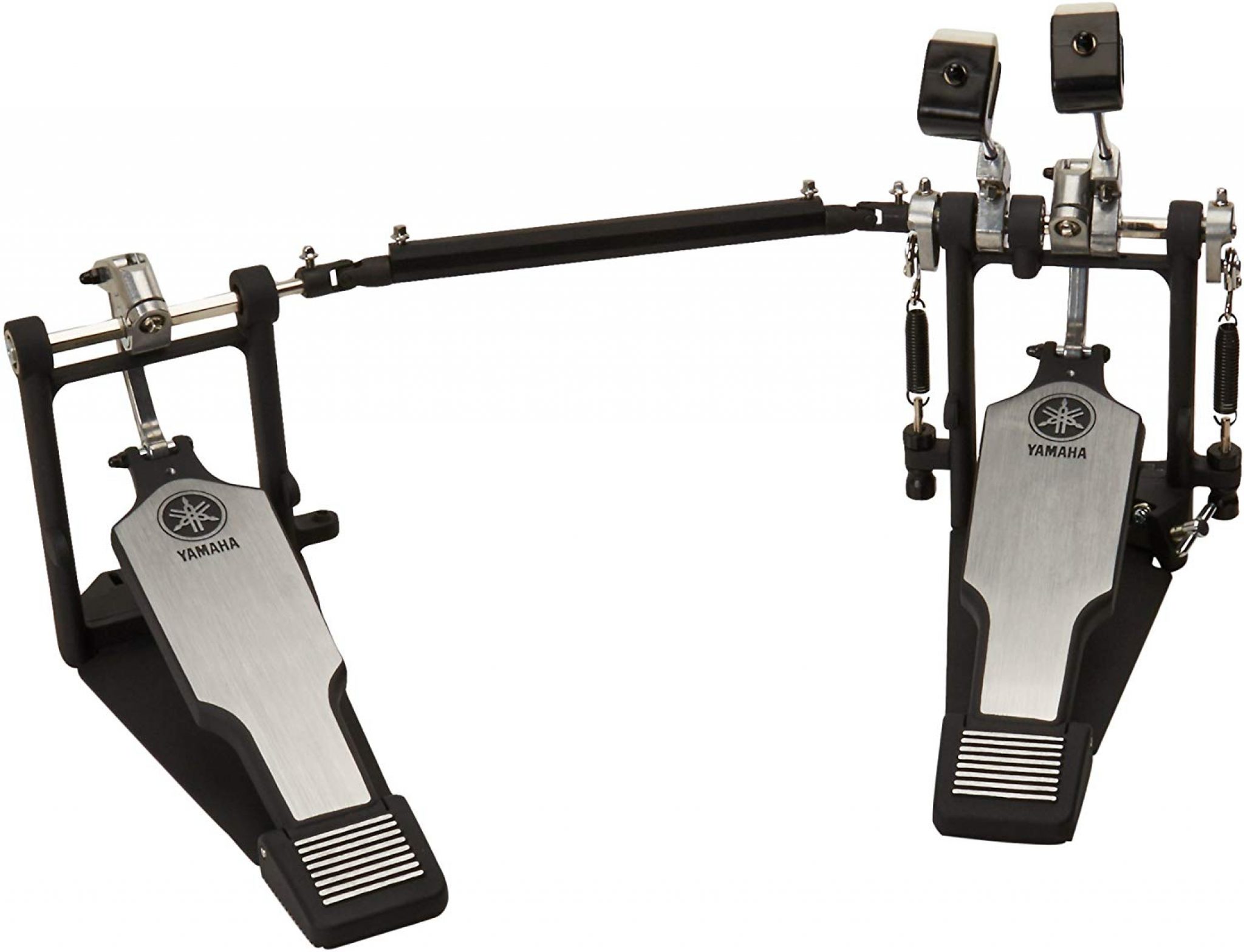 Yamaha is a multinational Japanese corporation set up in 1887. They offer a wide range of products ranging from musical instruments, electronic equipment to sports equipment. Their guitar and drums are particularly popular for its affordability and quality.
The DFP-9500D is a double pedal with a direct drive. As a double pedal, it can beat twice at a go and is far more efficient. It offers a quick and smooth response as the spring tension and the foot-board can be customized according to your own style.
This model has a direct drive that eliminates the need for a pedal cam and offers a faster response. A direct drive offers greater precision as one always know where the beater is. So, if played with greater timing and technique, it is the perfect pedal.
If you are looking for a fast pedal with a quick and smooth response (with precision and speed), this is the one for you. Ideally, it is recommended for professionals looking for a faster response. For beginners, it may be challenging to use it with perfect timing and techniques.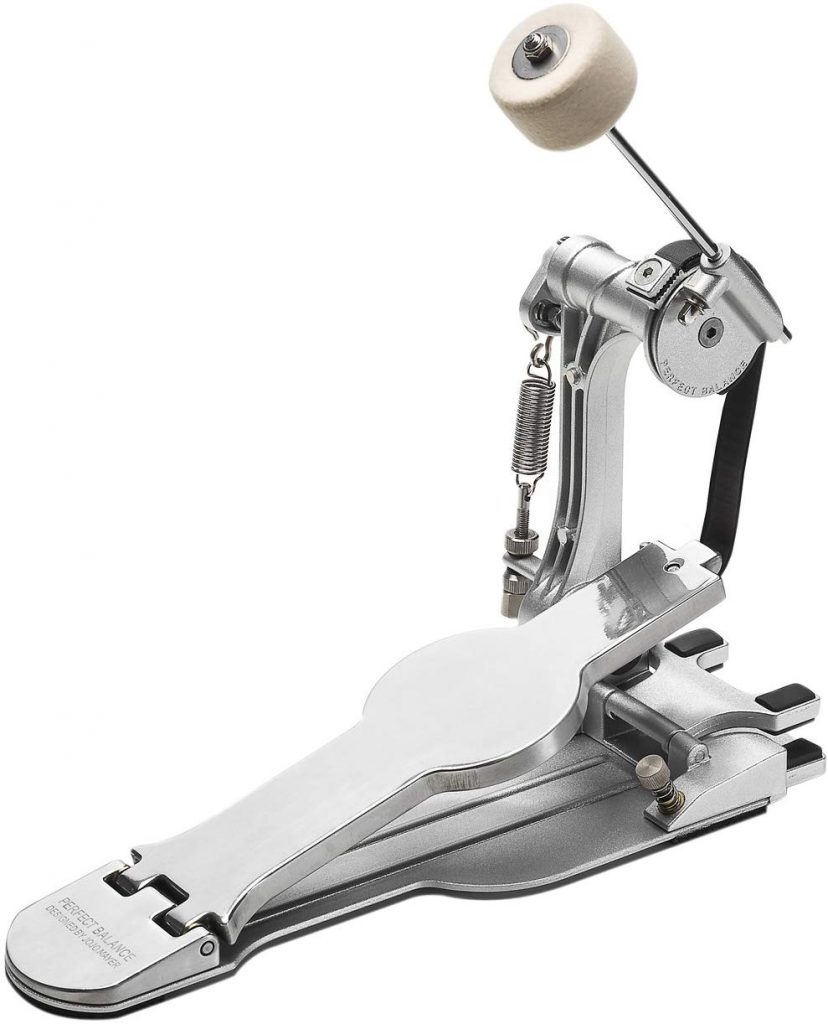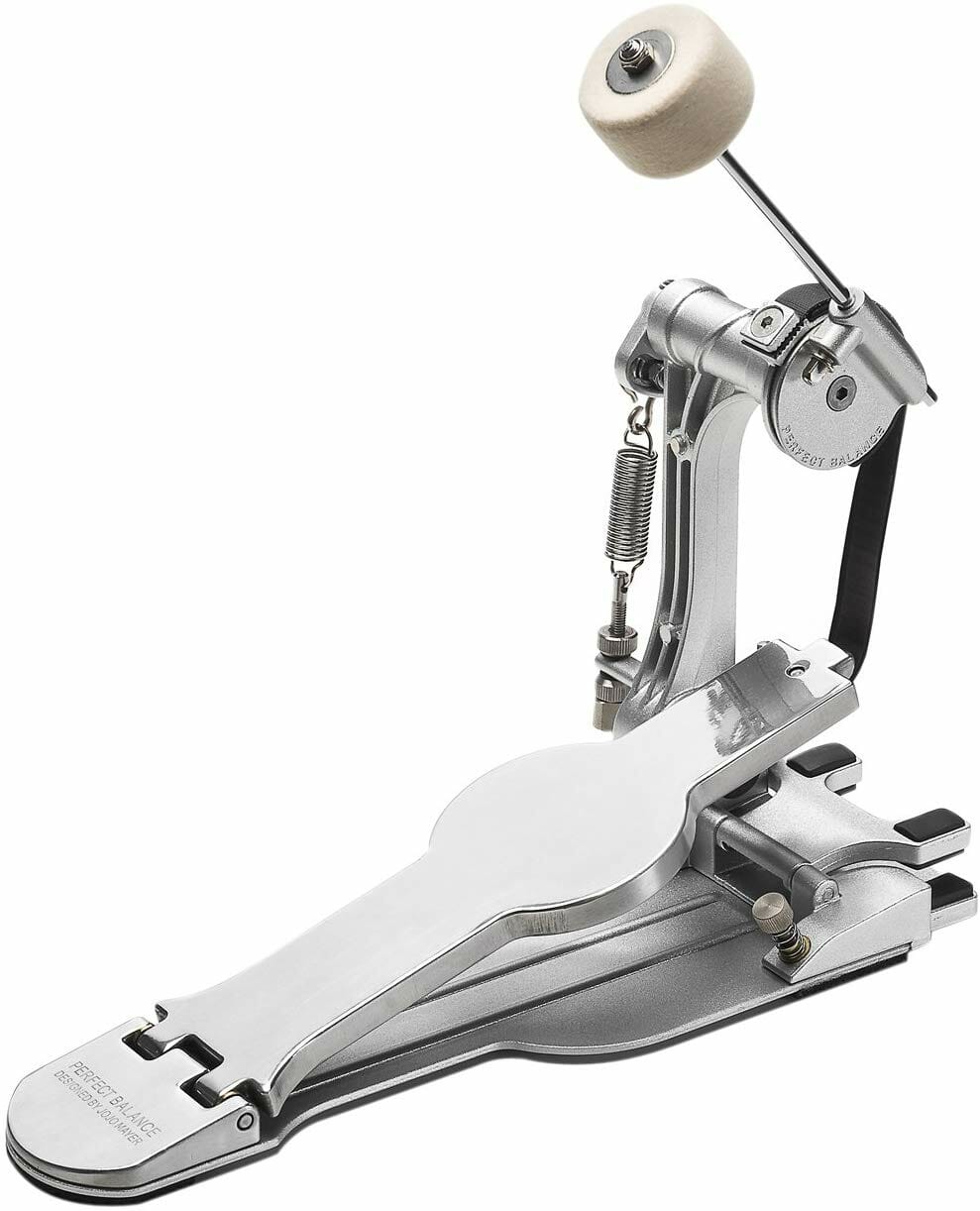 Sonor Drums is a German based drum manufacturer that is one of the oldest manufacturer around (established in 1875). It is known for its superior quality products when it comes to drums and other related musical equipment.
The Sonar Drums Perfect Balance Pedal is specially engineered yet has a simplicity of its own. It is uniquely designed and isn't easy to master but it is highly professional and that makes it worth giving a try. The pack it is included with contains clear instructions on how to assemble the unit, so that would not be challenging.
It is extremely smooth and has a sleek design with a nice cushion and grip for your foot. Providing great drum sounds while being fast and smooth, it is undoubtedly one of the best quality bass drum pedals out there.
This pedal was built according to the preferences of the famous drummer Jojo Mayer. Thus, it is not recommended for beginners to go for this product as it may be difficult to understand and get used to. As for experts experimenting or looking for a high quality pedal, this is certainly worth a try.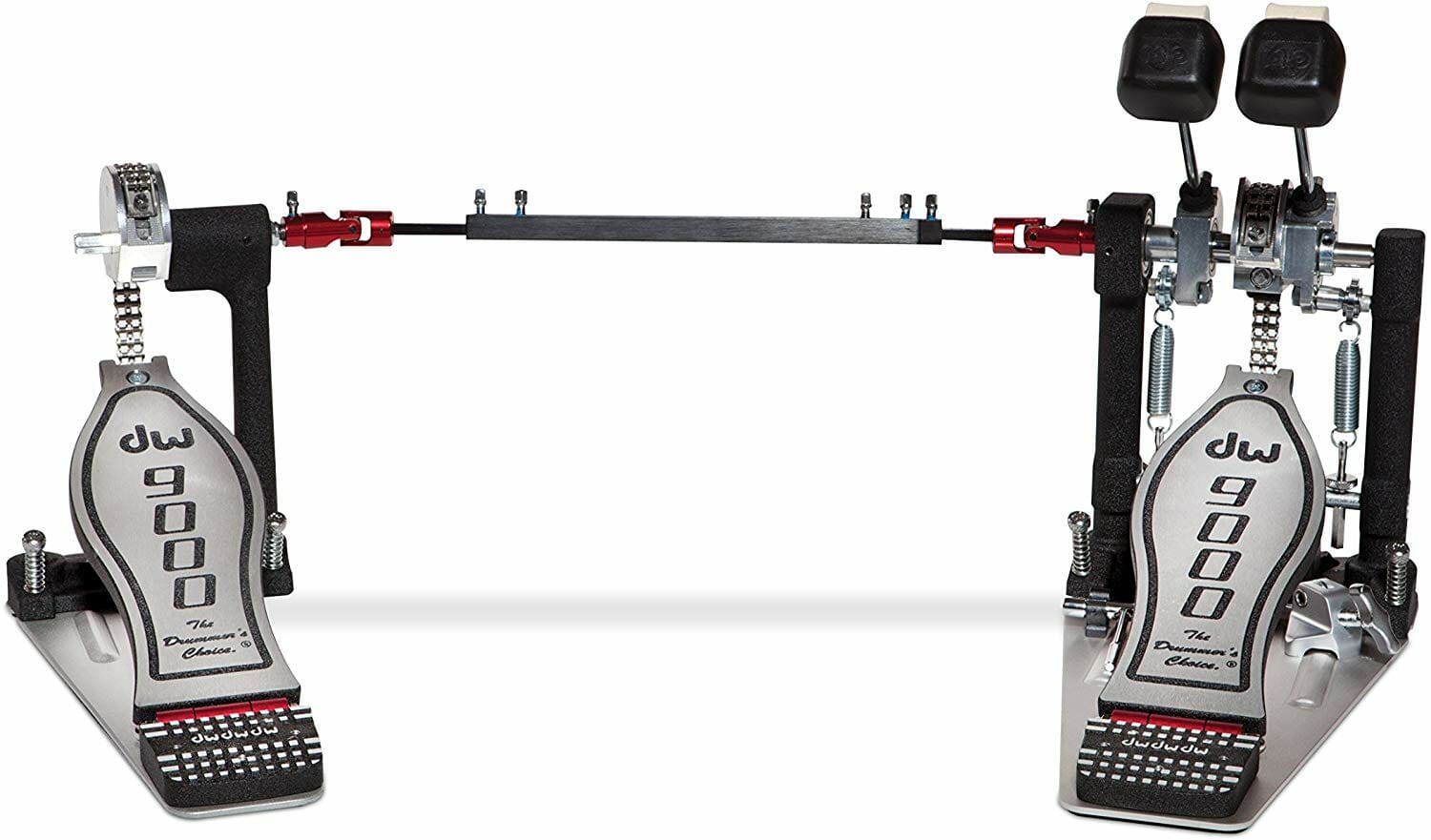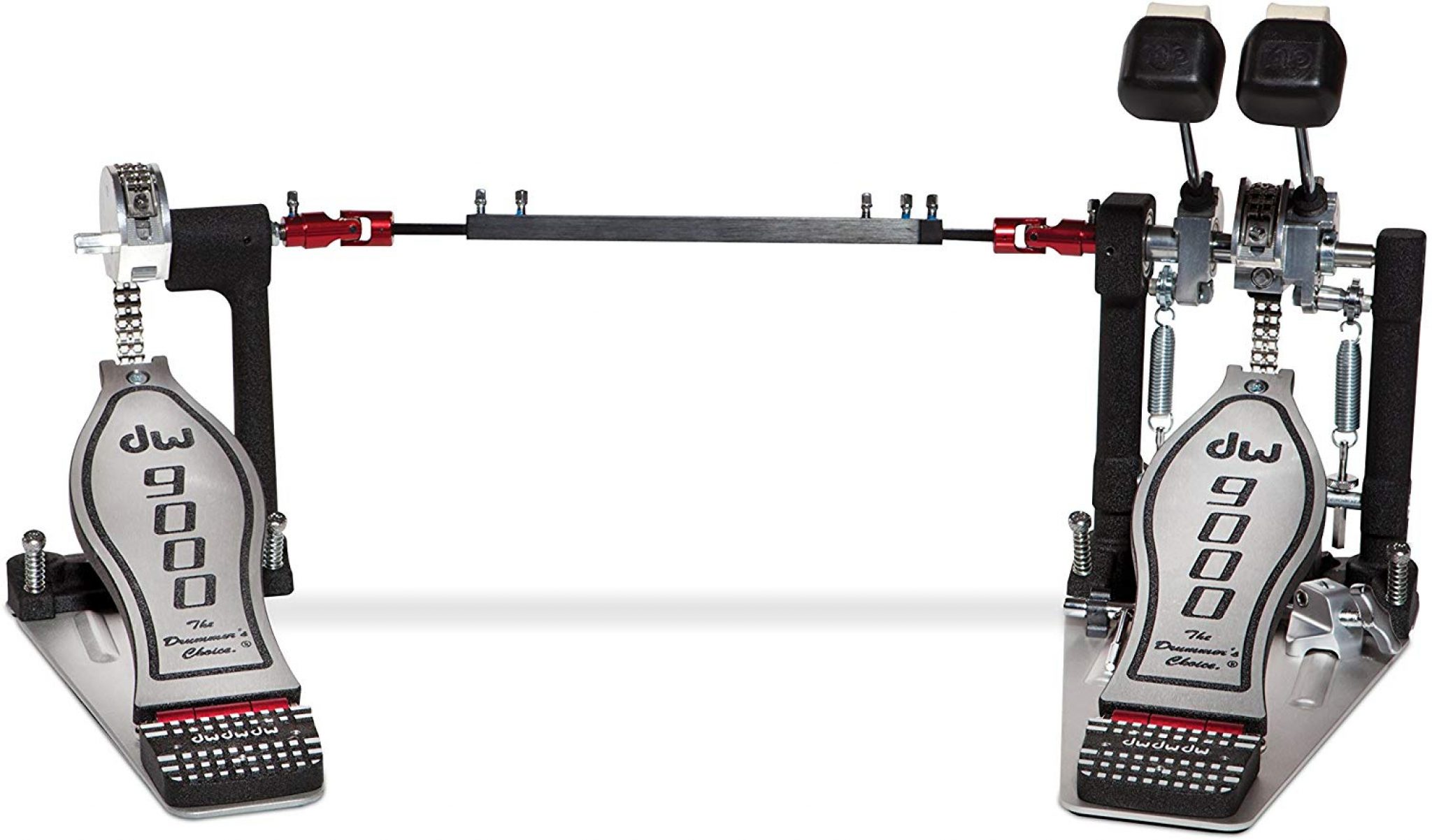 Drums Workshop (or DW) is an USA based drums and kits manufacturing company which was founded in 1972. They are highly endorsed and are among the most popular manufacturers of drums.
The DW 9000 Double Bass Pedal is a stable and a highly recommended bass drum pedal. It is among the most popular choices around. It is equipped with a rubber pedal making it comfortable and has the patented Tri-Pivot Toe Clamp assuring a reliable attachment. This greatly improves the link between the pedal and the bass drum improving your feel of the pedal.
This particular model is a double bass pedal which means one can go for faster beats. The spring suspension also offers a good amount of flexibility and the coating adds to the pedaling experience.
It is a high quality pedal with an adjustable cam so that it can be tuned according to your preferences. Despite being a double pedal, which is usually recommended only to the experts, this is highly durable and ideal for beginners as well.
The quality of the pedal is one of the best out there. It is highly durable, so it is sure to accompany you for many years to come. It can be adjusted according to the drummer's settings and its overall built is very pleasing.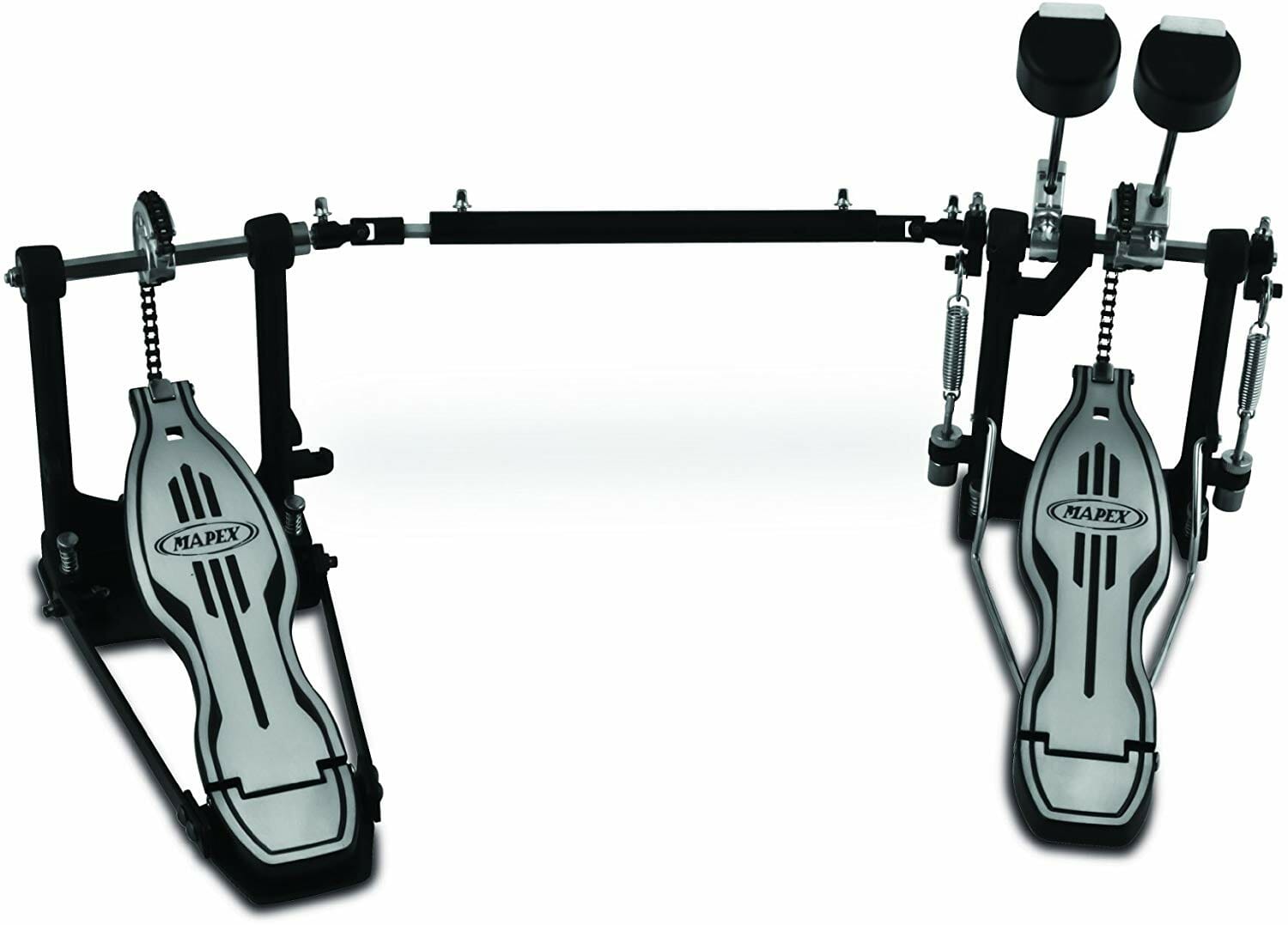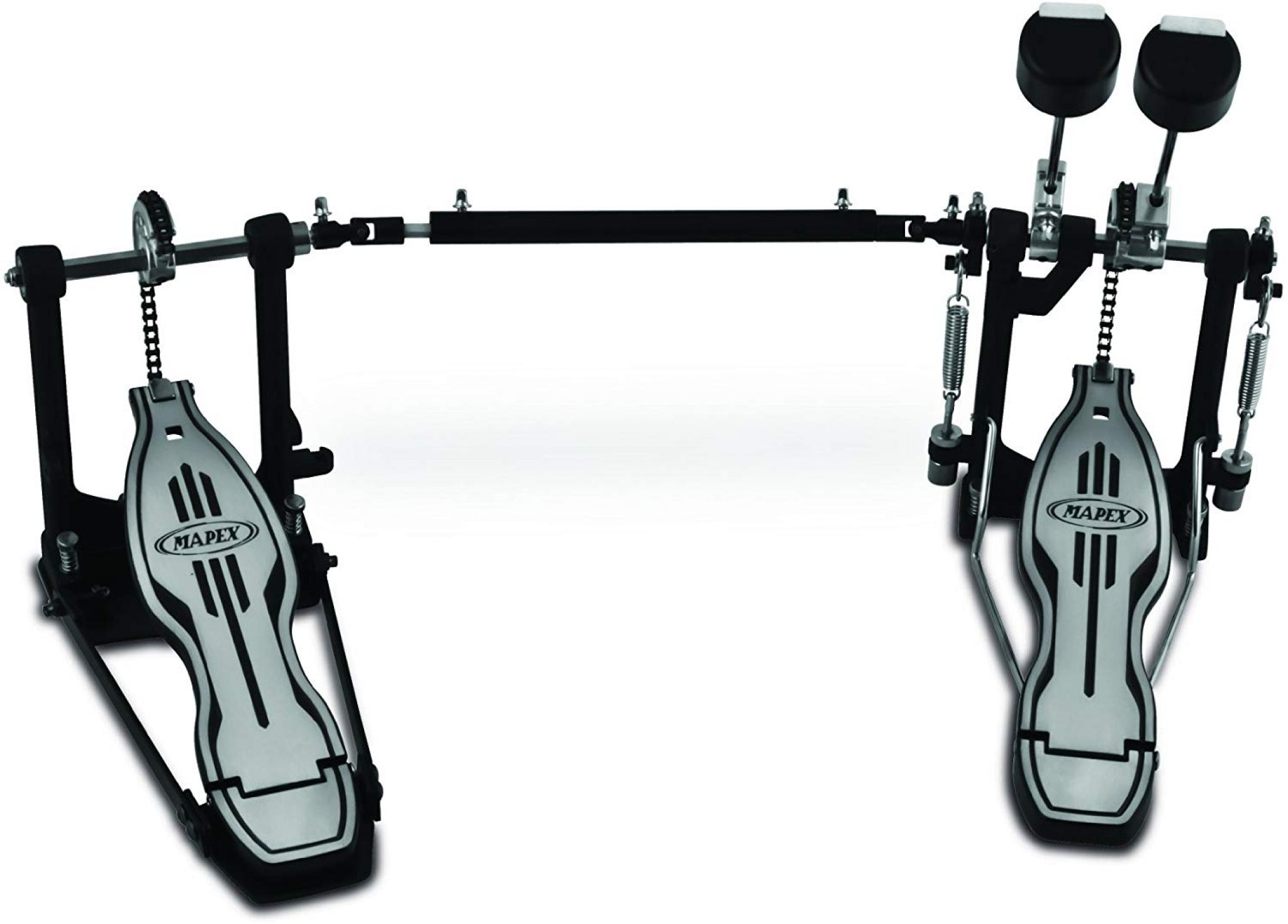 Mapex is a brand that specializes in manufacturing drums and is owned by KHS Musicals from Taiwan. It was founded in 1989 and has gained an international following for its products since then. It offers high quality and innovative products which are well sought-after in the market.
Mapex P500TW is a double bass drum pedal which is a popular choice for two primary reasons – affordability and durability.
It has a chain drive, which is among the most common ones in use. They offer a good response and are powerful while not being too expensive. The chain drive adds to the durability of pedal apart from providing powerful beats. As a result, it is often opted for by beginners and experts alike.
This drum pedal can be adjusted according to drummer's needs as various components of the pedal could be sorted to get the sound you are looking for. For instance, you could adjust the beater to get a slower and softer sound. It also offers floor spikes for better grip. Thus, it is certainly one of the best pedals out there for its price.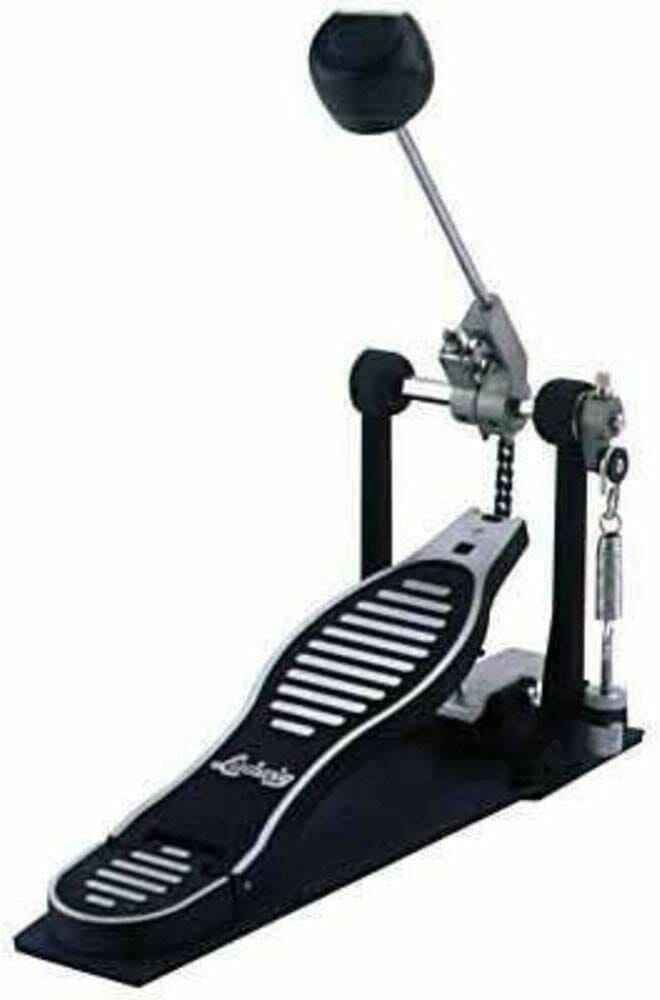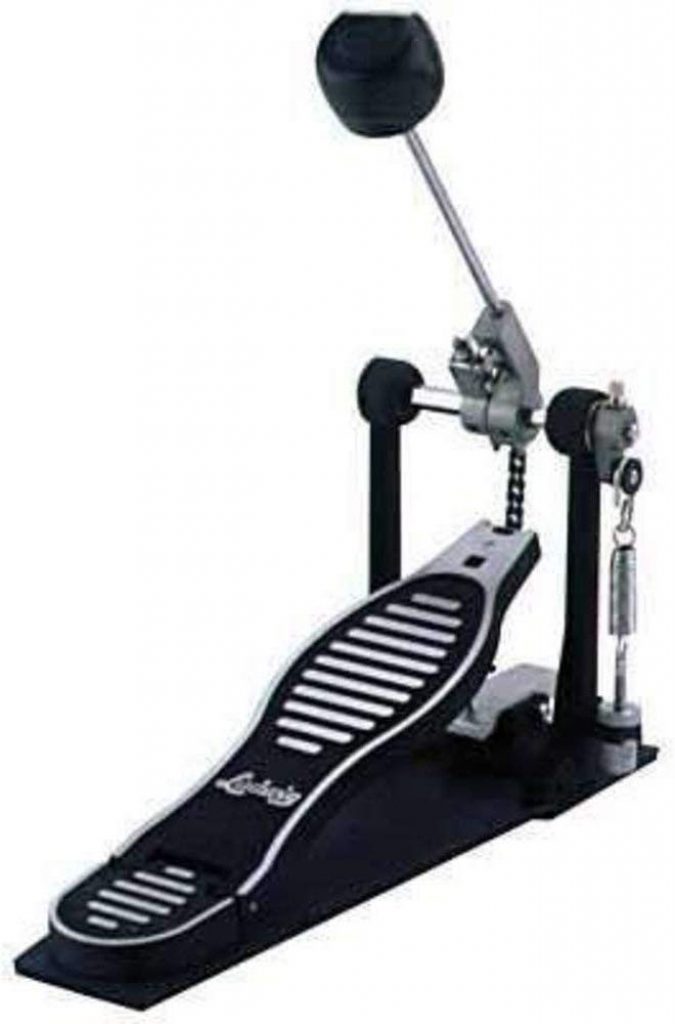 As a US based manufacturer, Ludwig is a well established brand. It was founded in 1909 and has gained a wide following all over the world when the Beatles showcased their drum sets. Today, they are among the most popular brands in the international market when it comes to drums and other musical products.
Ludwig L415FPR Single Bass Drum Pedal is perfect for beginners looking to start out with an affordable pedal to understand the drumming techniques. It is a comfortable and easy to use pedal and offers a good response time.
However, it is not recommended for experts to go for this pedal. An interesting aspect is that while it has a good response, it lets you adapt to it and master your technique as well.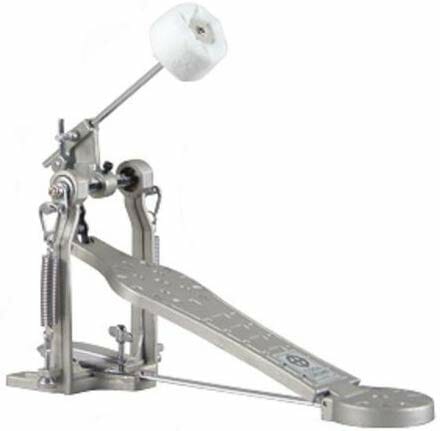 Established in 2000, CODA offers some of the best set of drums and drum hardware. CODA's collection of products is reliable and affordable.
CODA DH-208 is one of the cheapest and affordable single bass pedal. A key element of this model is its light design which does not feel heavy on the foot. However, this doesn't compromise with its durability as it is made of metal that is quite strong, sturdy and has a durable coating.
It has a fantastic recoil and precision which sets it apart from other pedals. This pedal can be useful in building your own future DIY pedal kits as well. The parts of this pedal are highly flexible and could be used when you are looking to create a new kit, more specifically – an electronic kit.
Considering all these factors, this is easily one of the best pedals for a beginner. It isn't too expensive and you can practice and learn while not investing too much into it. Single drum pedals are perfect for beginners as they are responsive and easy to understand. This bass pedal is certainly worth a try.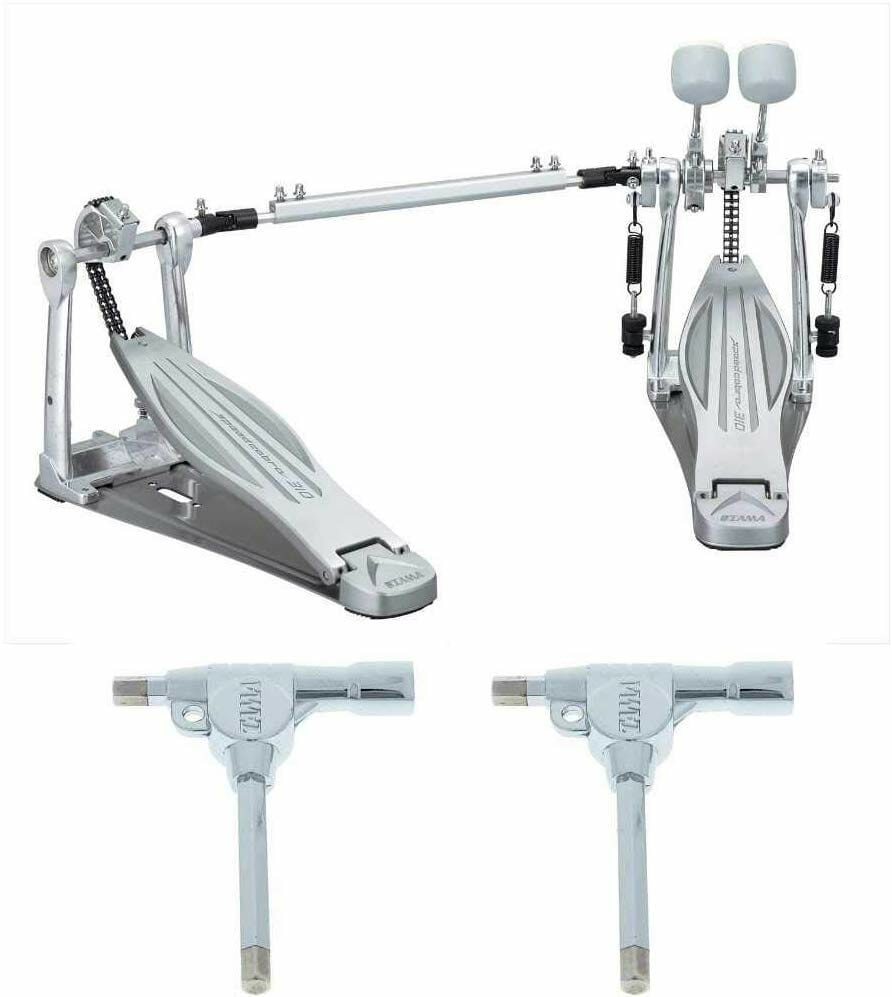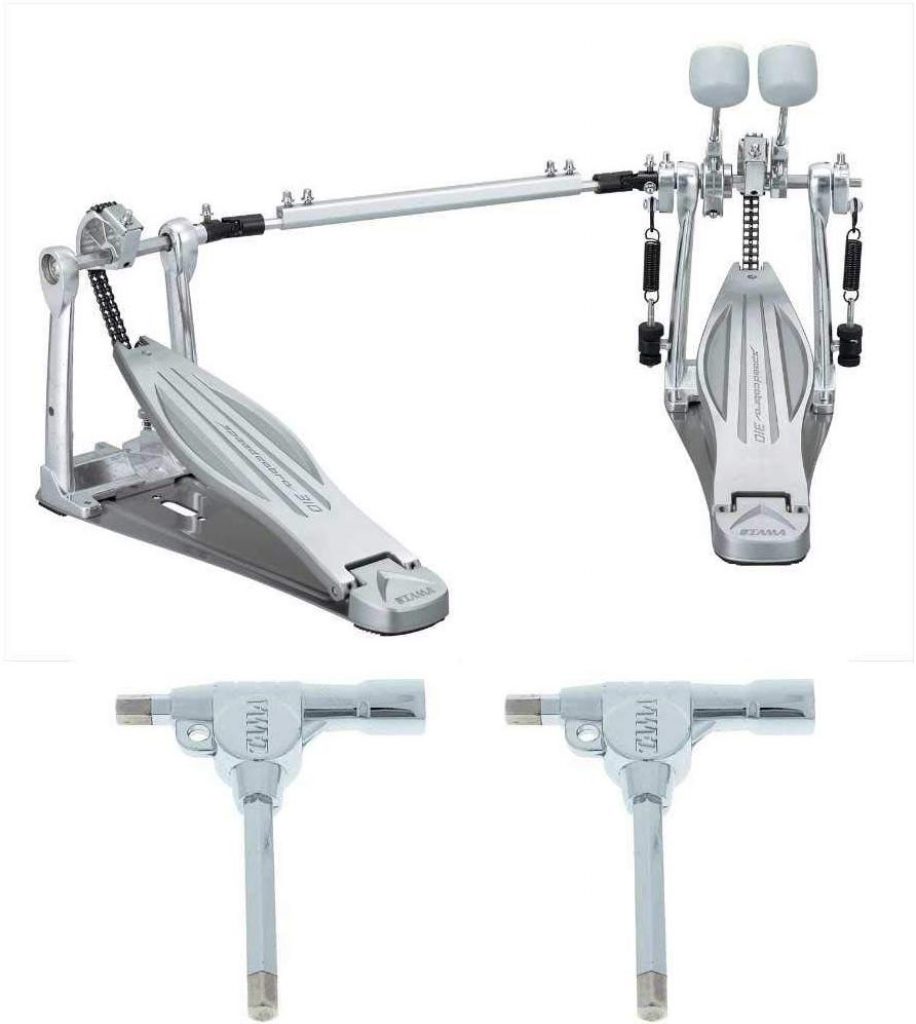 Tama is a Japanese drums manufacturer founded in 1974. It has a number of popular drum sets and similar products.
Tama HP910LWN is part of the cobra series and is a double pedal. The greatest pro of this product is its affordability and high performance. It is among the cheapest double pedal available in the market, making it a popular choice among beginners and professionals alike.
This bass pedal is perfect for the drummers looking for a good response and power. The chain drives generate a lot of force and the Power Glider cam (its additional feature) is fast and precise. So, it doesn't feel like you are sacrificing speed at all.
The pedals are customizable and responsive to faster movements. This bass pedal has a lot to choose from to match your playing style while not sacrificing quality and speed. The only disadvantage is that while there are tons of components to be adjusted, assembling them is a difficult task. However, this double bass drum pedal is certainly worth a try.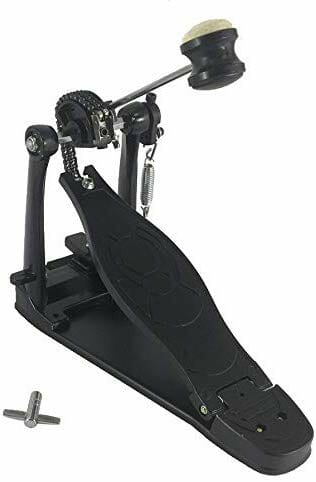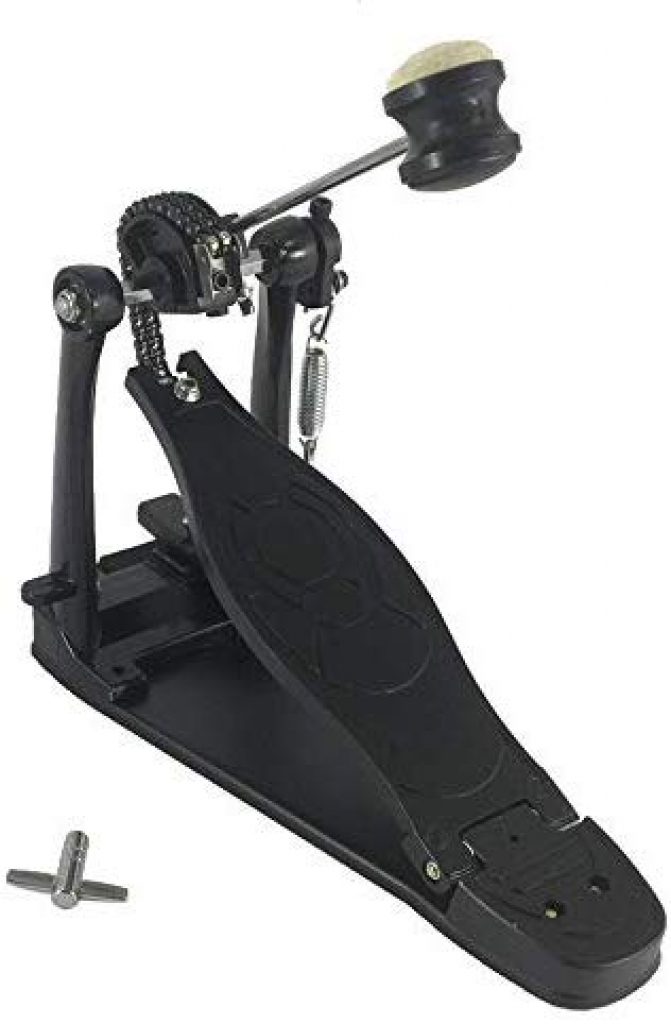 Heavy-Duty is among the lesser known brands with a relatively smaller base around the world. However, it has managed to distinguish itself with its top quality finishes and products which are well-reputed and sought after. The drums and pedals are high quality and are slowly gaining popularity.
Heavy-Duty Pro is a single bass drum pedal. For its price, it is a high quality product. It is smooth and responsive and can go quite fast. Considering the price and built, it is ideal for beginners and experts alike. It has a ton of advantages making it a popular choice for drummers.
It has a double chain which adds to its resistance. The simplistic design is the primary reason for its cheap price. It is highly durable with an adjustable drive and cams. It has a fantastic kick and feel and is certainly worth a try.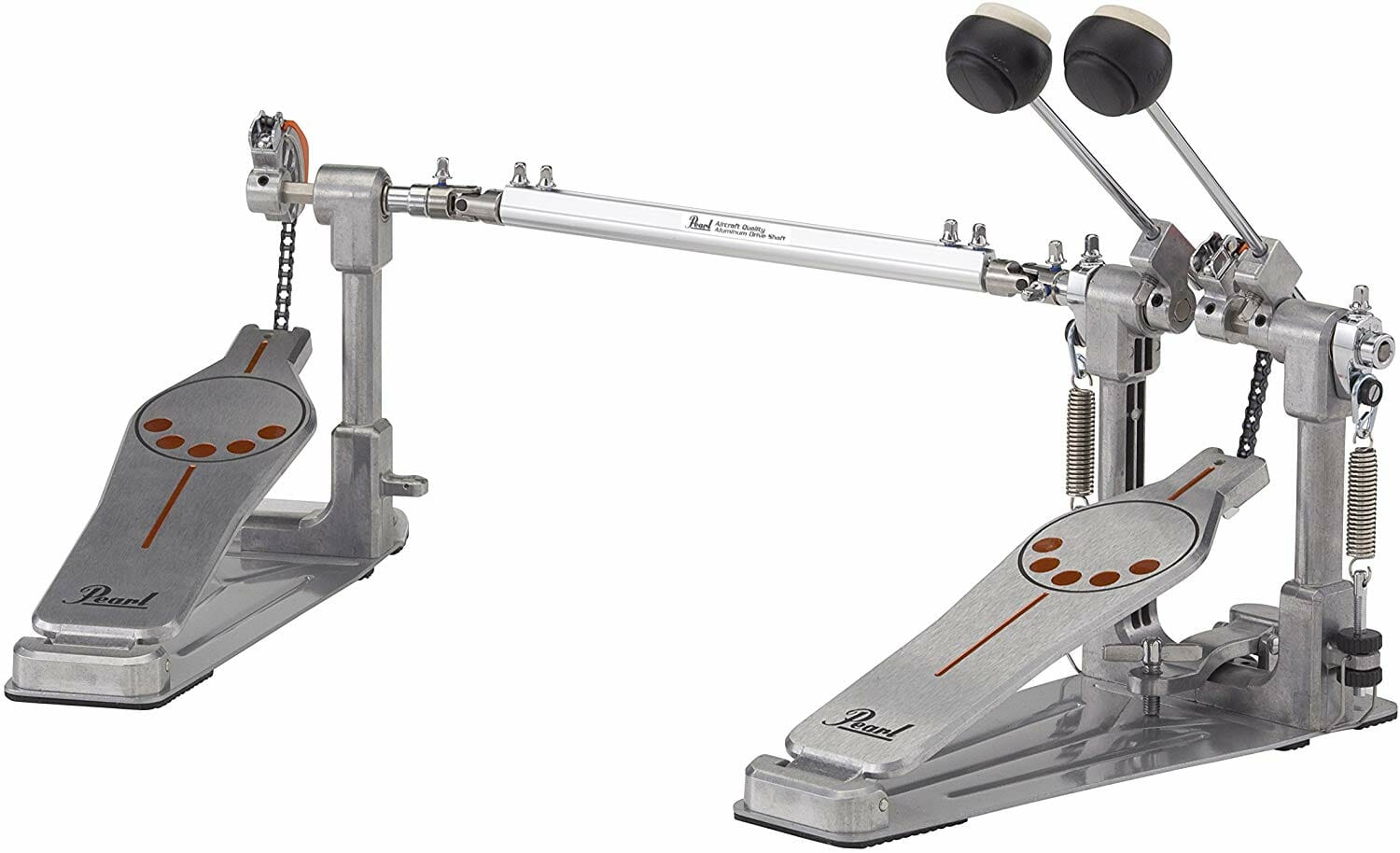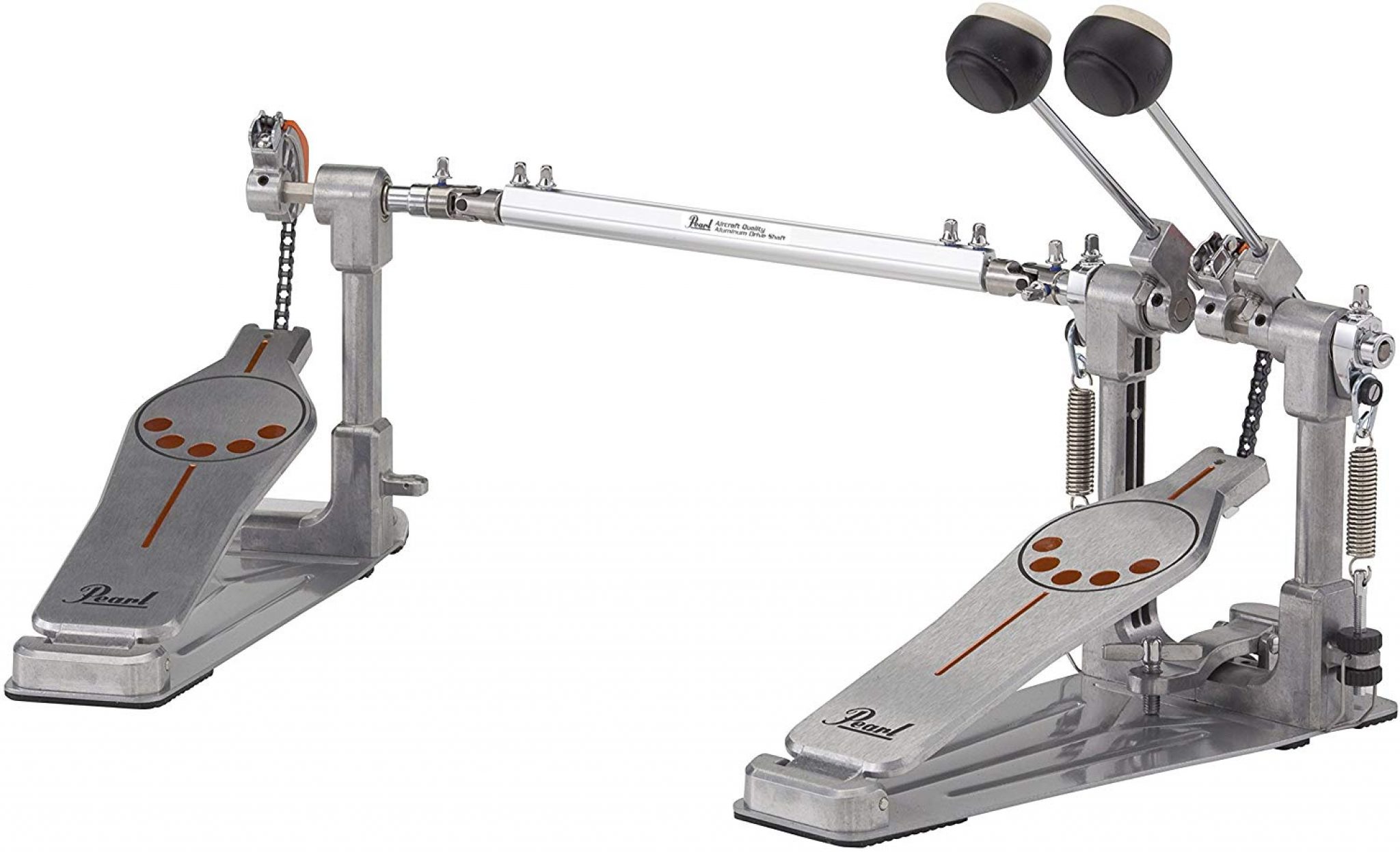 Pearl Musical Corporation is another privately owned Japanese company that has made its mark in the international market. They have specific lines dedicated to beginners and professionals making them a favorite among drummers for the ease of picking the right equipment.
The P932 pedal has many pros and is one of the best double bass pedals available in the market. The patented interchangeable cam makes it an exclusive product. Apart from the cam, the foot-board and various other aspects of the pedal are adjustable. So, they can be customized to suit your playing style.
It is affordable compared to similar products, though some may find it pricey. Its great value and versatility makes it a good buy for professionals. As a double pedal, it is not ideal for beginners as it is not easy to master. However, it is certainly worth trying out for experts.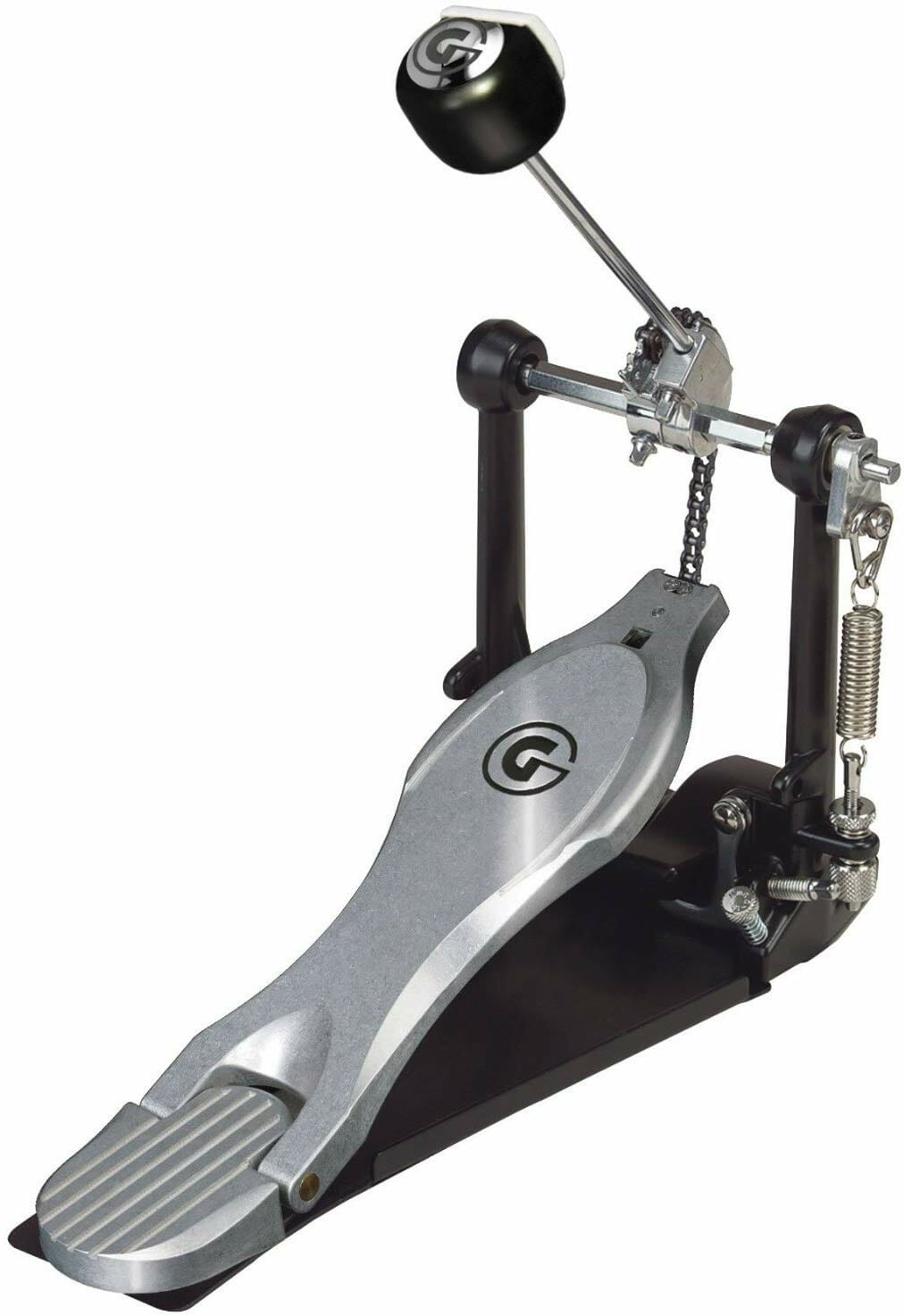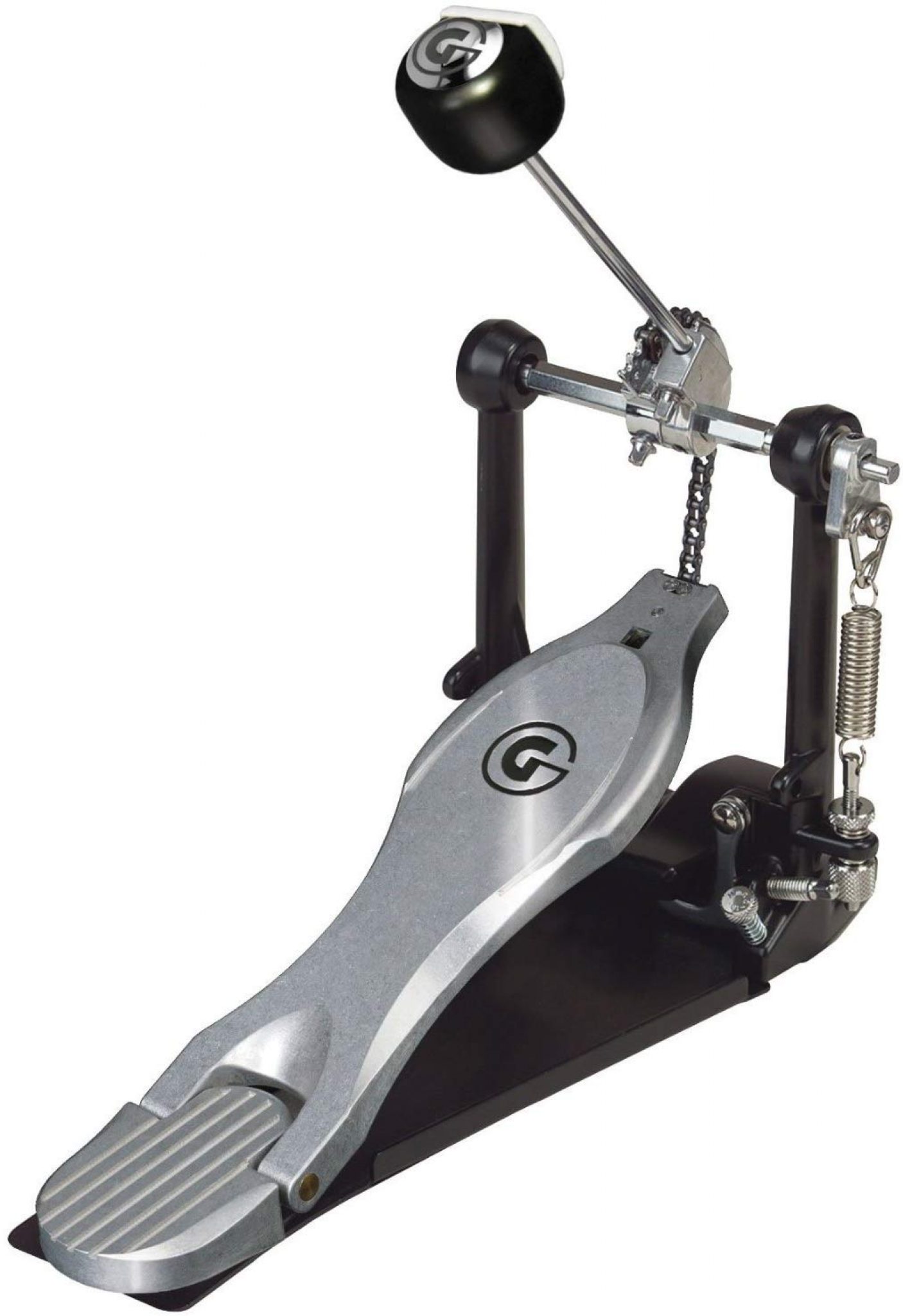 Gibraltar Hardware is a corporation based in the US founded in 1993. The company specializes in musical products and is slowly gaining a wider following in the international market (with a good base in Europe as well). Various artists have endorsed their drum sets, such as the Lamb of God.
This single bass pedal is among the best for a beginner. It has a chain drive, so it is durable and can give you some powerful beats for great bass songs. It has a simplistic design while offering a good sound. These features make it popular among beginners.
It has its signature pedal design which adds to its speed. The overall design and finish make it extremely smooth and comfortable to use.
However, the pedal is not adjustable. While it is perfect for beginners, it is not ideal for professionals as it cannot be tuned or adjusted to match their playing style. Apart from this, this is the go to pedal for beginners.