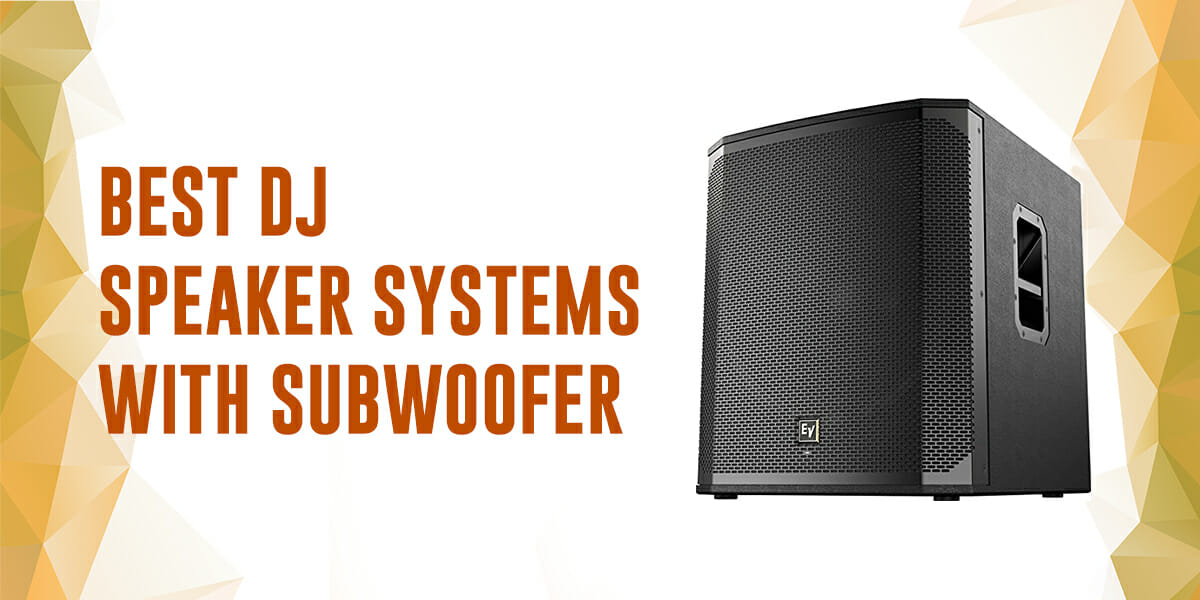 From chest thumping sound sliding down to room filling low-end bloom, creating rhythmic and harmonic foundations, the bass is essential. Very essential, rather.
You've probably heard that your parties will thrive on bass, but there is no bass without the originator, the subwoofer.
As a DJ, you need to take your crowd on a journey… Your Journey.
Subwoofers are like helpers. They reduce the pressure on your speakers, allow them to play flat and pick up the extra load by playing the lowest range of musical notes.
Finding a good one may be daunting, and that's why we are here to help. In this guide, you'll find the top ranked DJ speaker systems with subwoofers.
There is always one for everyone and that includes you!
Table of Contents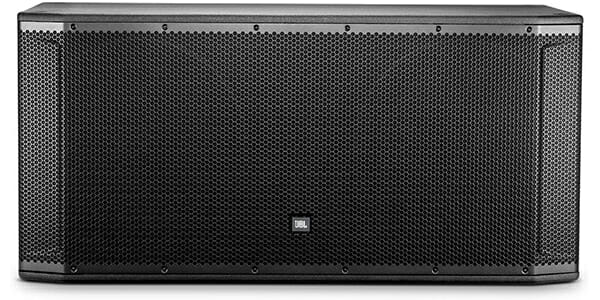 You should actually stop wondering why JBL models pop up everywhere the word 'speakers' appear. It's the crème de la crème. And yes, they keep their heads in the game.
Representing JBL today, we bring you the SXR828 SP18 dual subwoofer speakers.
It features 3'' voice coils with lower mass ferrite magnets, crown front-end drive core technology, and a 103db signal-to-noise ratio.
As part of its make-up, it is compatible with HiQnet network control options, V5 tunings compatible with Vertec and VTX touring systems.
With a purposefully designed exterior and a massive 2000w power rating, its developers classify it as a next generation high performance speaker.
Pros
Ergonomically designed handles for streamlined handling
Flexible configurations
Capable of handling massive sound pressure
It is a pro at delivering powerful, smooth and crystal-clear sound.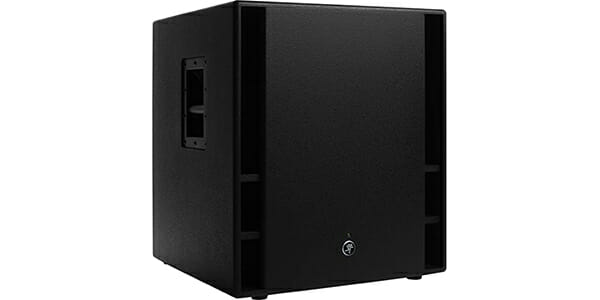 The Thump18S' solid all-wood design, flexible application and total system optimization make it a truly timeless craft.
With a well-built integral system, it houses an array of features that include a 1200w of room-shaking low-end, an 18'' custom high-output subwoofer and a full set of professional input and output connections.
On the back plate of the speaker, you've got the control panel: user-adjustable and polarity controls. As a tip to setting up the thump18s, the model is designed to sit on the floor instead of being pole mounted or suspended.
Mackie brings to the table top-notch professionalism and diversity. The choice is yours to make.
Pros
Rugged all-wood durable exterior
Robust system protection
Integrated pole cups for mounting top box
This thump is powerfully protected and optimized for cases of live sound applications under extreme pressure.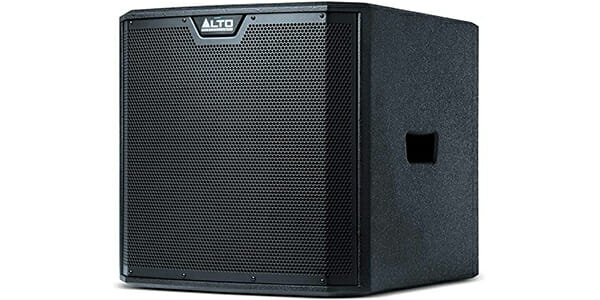 As a leading edge-sound subwoofer, you are right to assume that the Alto TS312S is on the list of today's leading technologies.
As part of its technical information, you'll find out that it has 1000W continuous power and a 2000W peak power, a high-efficiency class-D amplifier, an internally braced MDF cabinet, indicators and external controls.
There is fascinating news. As part of the TS300-series, this craft gives you a choice of 6 selectable DSP output modes and is computer-optimized for powerful low-speaker performance.
Pros
Portable Cabinet
Transducer overdrive protection
Simplified set-up and installation process
It has a great wide range response with powerful bass and undistorted mids and highs.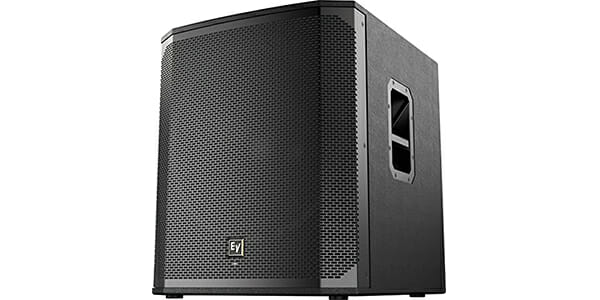 Purposefully designed, the electro voice ELX200-18SP subwoofer is integrated with QuickSmart DSVP and a professional-grade threaded pole mount plate.
It features a 1200W class D power amplifier, a high-sensitivity transducer, a compact 15-mm wood enclosure and two in-built handles to enable easy movement.
With the ELX200-18SP, you can set up your device easily via three presets. They include the three-band EQ, sub/top system match-crossovers and five user programmable presets (store and recall settings).
Pros
Compatible with Electro Voice's QuickSmart Mobile application
Easy and varying set up options
Ultra-clear sound
This model is highly diverse.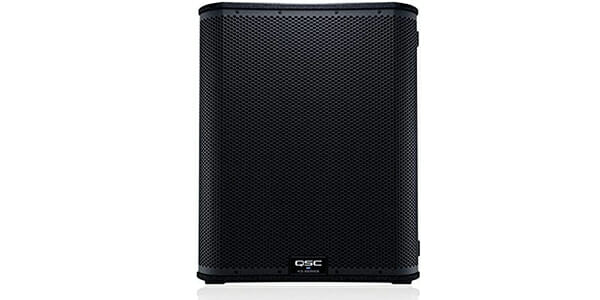 Overwhelming delivery of bass, sonic clarity, omnidirectional and cardioid radiation modes are what the KS118 model has to offer. With efficient class D power modules and a powerful crown watt amplification of 3600w, it really deserves a crown.
It is equipped with built-in limiter safeguards, low-noise high duty casters, M20 threaded sockets and 2XLR/TRS combo outputs to accommodate a wide variety of sources.
The possibility of being inconvenienced by these speakers is very minimal because despite its powerful nature, it is compact, lightweight and highly reliable.
Pros
Ultra-efficient power
Adjustable crossover and delay
DEEP™ mode for extremely low frequencies
Its rugged painted wooden exterior makes it durable.
The last brand we would review is the RCF's 8003-AS model. And oh, it's definitely the last but not the least, this sub series features the latest generation of RCF woofer technology.
It features a birch tour grade cabinet, 18'' woofer, 4.0'' voice coil, a stereo XLR input and a stereo XLR signal output. It offers a perfect blend of bass production and high SPL for DJs.
With digital amplifiers, you can attain up to 2200W of peak power. It is its exquisite exterior for us. For you, which feature makes it amazing?
Pros
High power performance
Durable Baltic birch plywood exterior
Professionally designed with compact dimensions for band and DJs.
Frequently Asked Questions
How do I match my speakers to my subwoofer?
Matching an amplifier to a subwoofer is quite a technical process. If you want to get it right, you would want to consider these factors. 
Factors to consider when matching subwoofers to speakers
1. Rated RMS of the subwoofer- The RMS input rating of your subwoofer should match the RMS amplifier output.
2. Type of system enclosure (ported/sealed)
3. Final impedance(ohms)
4. Amplifier (1-6 channel)
There you go. Yes, it is technical. Depending on your set-up, you need to use appropriate configurations. You might probably want to have an in-depth understanding. In case any of these factors look quite unfamiliar, click here to watch this referenced video.
Can you use a normal speaker as a subwoofer?
No. A regular speaker cannot emit low frequency sounds thus cannot be used as a subwoofer. Maybe the closest you can get is by using a woofer. Even with that, you cannot achieve the lowest frequency emissions as compared to that of the subwoofer. A subwoofer can produce a sound frequency as low as 20H but even a woofer cannot.
If you want the bass coming in powerful and strong, get the subwoofer to do its work. A normal speaker is not capable of doing this.
How do I get more bass out of my subwoofer?
You probably love the bass so much that you never get enough of it! Or maybe your subwoofer's performance is way below your expectations and not as punchy as you want it. This is what you should do if you are experiencing this.
1. Check wiring- When using multiple subwoofers, double-check to make sure your subwoofers are wired in correct polarity.
2. In the case of phase cancellation issues, you could flip the polarity on your speakers or subwoofers.
3. Consider the appropriate volume that is required for your subwoofer to perform at its optimal capability. 
4. Make sure your subwoofer box is properly braced.
5. Proper placement of the subwoofer for bass and adjustment of equalizer settings.
Use this link to access a more detailed explanation on how to correctly perform these bass enhancing options.
Can you connect the subwoofer to speaker output?
The most preferred method of connecting a subwoofer to an amplifier is by connecting to a source with sub output and not speaker output. Many subwoofers have speaker bypasses at the rear (high input) you can use alternatively if your source does not have a sub output.
Also, should your unpowered subwoofer have spring clips that allow you to use speaker wire, you could hook it up using the speaker output.
Is it ok to leave subwoofer on all the time?
Yes, it is totally okay to leave your subwoofer on for as long as you want. This is because your active subwoofer has an automatic power-off feature. Whenever the receiver is dormant, your subwoofer recognizes it and enters an auto-standby mode. 
But if you are not going to use your system over a long period of time, and want to turn it off manually, that's okay. Otherwise, there will be no harm caused. It's really up to you.
Can I use a car subwoofer for DJ?
Yes, you can. But is it highly recommended? No, it isn't. 
A car subwoofer's power might just not be enough to hold through larger events but it all comes down to your amplifiers. Underpowered subs won't sound great or play very loudly. Car subs generally have low impedance thus they require higher wattage amplifiers (drivers) to power them. So, if your amplifiers can run at an impedance as low as that of the subwoofer. It will work.
Preferably, use a professional DJ subwoofer instead. Nevertheless, in case of an emergency, you could resort to using a car subwoofer. It wouldn't work as professionally as a DJ subwoofer model would, but it could work quite okay.
Do DJS need subwoofers?
DJs definitely need subwoofers. Your subwoofers do not necessarily have to be overpowering (just tone it down), as this would depend on the kind of music you would be playing. Bass is the foundation for music and unless you are disk jockeying at an event that doesn't require dancing you might want to get a subwoofer. 
Subwoofers should always be somewhere in the equation. They would give you full sound (not necessarily loud) and prevent you from feeding your audience with distorted sound. 
What is the best powered subwoofer for a DJ?
If you disk jockey as a profession, a good and powerful subwoofer is more of a necessity to you. Powered subwoofers are a popular choice and you are likely to chance upon a great number of them with ranging qualities on today's market. Here are 5 very promising ones with deep rich bass tones. 
Best Active Subwoofers for DJs
1. JBL Professional SRX828 SP18 Dual Subwoofer System
2. RCF SUB series 8003-AS II Active subwoofer
3. Alto Professional TS312S Portable Powered Subwoofer
4. Yamaha DXS15 powered subwoofer
5. QSC KS118 Direct Radiating 18-inch Subwoofer
Should I get a powered subwoofer?
Powered subwoofers are a popular choice because they do not require the purchase of a separate amp. But you are not obliged to choose them over the passive subwoofers. 
Powered subwoofers usually have smaller drivers thus they are slightly less powerful than passive subwoofers which depend on external drivers to function. 
However, if you prioritize compactness and cost-effectiveness, purchase a powered subwoofer. They are also easier to install and are very convenient mainly because they work by simple 'plug and play'. But, if you would want to make a distinctive choice for both your subwoofer and amplifier, then purchase a passive subwoofer instead.
Does a subwoofer only play bass?
Yes, subwoofers are specially designed to produce bass only. Specifically, they generate a narrower range of frequencies in comparison to the frequencies produced by woofers. These low frequencies are what we term as the bass and sub-bass.
Subwoofers pick up on all low tones to help reduce the load on your stereo system by allowing them to play flatly. This way you can turn your music up without distorting the sound. 
Conclusion
Now, you do not have to look elsewhere or settle for less! These speakers would definitely take your disk jockeying career to the next level and beyond.