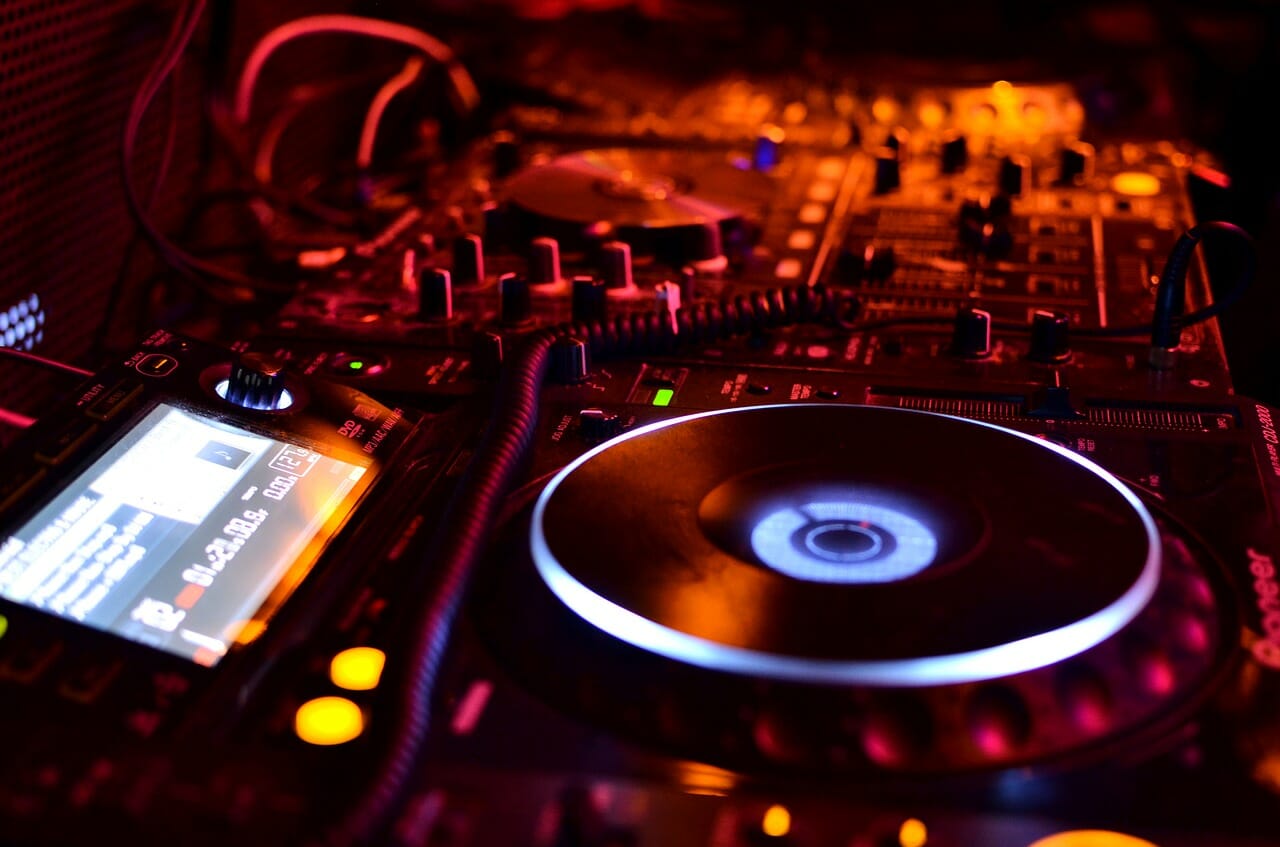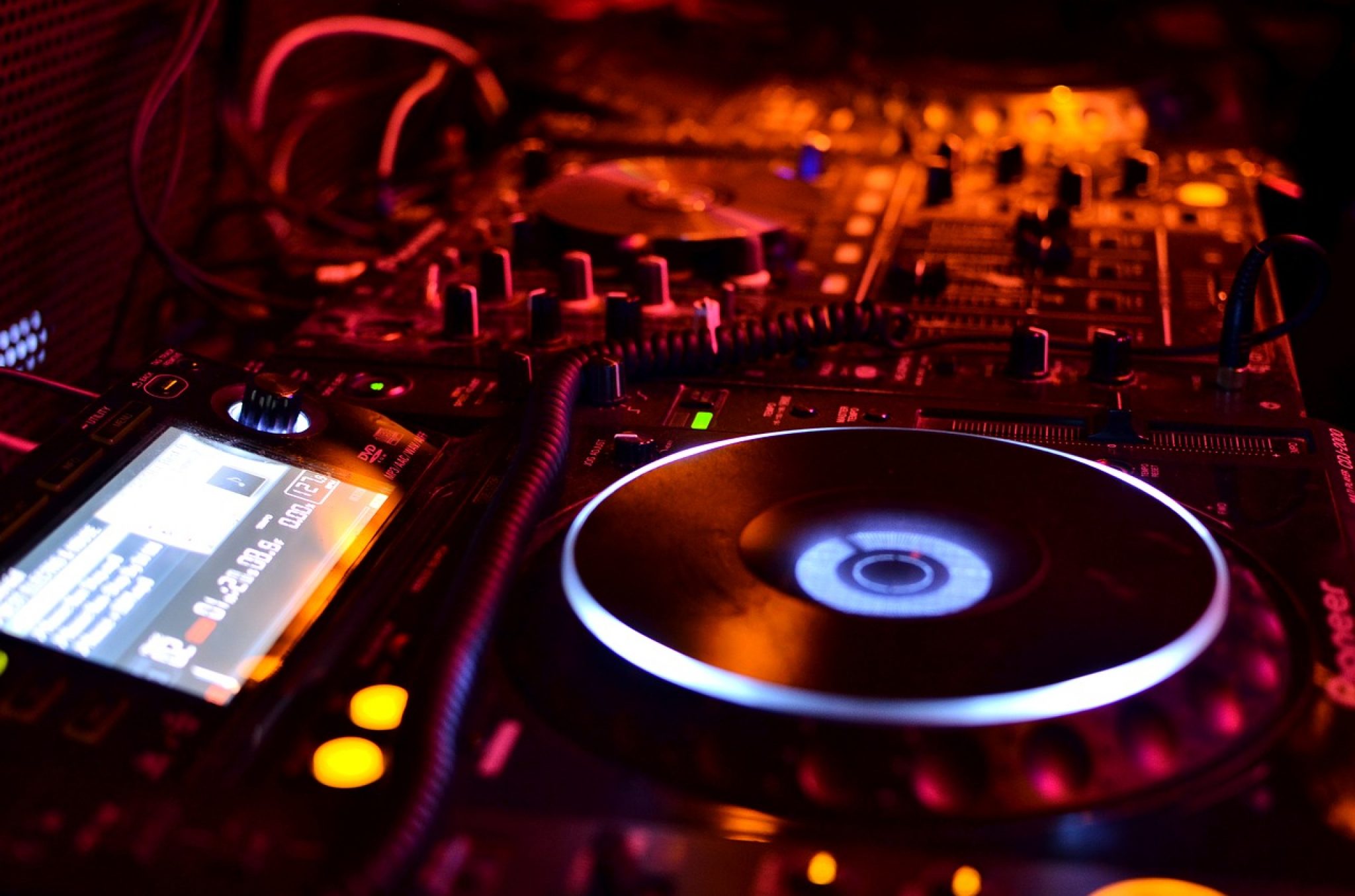 How often do you see yourself scrolling down the pages of Amazon looking for the right DJ speaker? People often make the mistake of buying speakers without analyzing its pros and cons.
Sometimes they buy really expensive products thinking it will be the best. But that's not the case. To help you with your decision, we have reviewed the nine best DJ speakers of 2022 available.
Table of Contents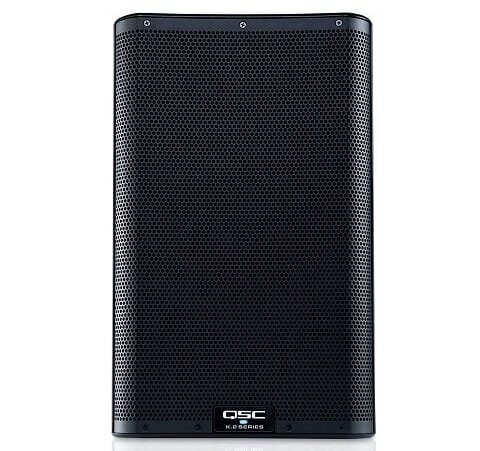 If you can afford this bad boy, trust me – you don't need to look any further. The QSC K10 DJ Speaker is a perfect medium product between the QSC K8 and QSC K12. This is because it provides the best of both worlds when it comes to sound and probability scenarios.
It is not easy to find a pair of DJ speakers that are as clear as these. With a sleek outer layer and performance to match, the K10 is capable of a lot of volumes. And we're not just saying that. It has a sound capacity of about 1000 watts which is great for any outdoor event.
Apart from this, the built quality of this DJ speaker is quite strong. It should easily handle some accidental mistreatment. While traveling, make sure to cover it up though as it may get stuffed up.
According to DJs who have experienced the K10 madness, these are one of the best DJ speakers you'll probably find. Lastly, the sound of these speakers is quite natural and it does not have the speaker-ish feel which is not easy to find.
Pros
One of the finest DJ speakers in the market.
Good choice for large venues as well.
Portable speaker.
Easy to set up.
Comes well packed.
Cons
A bit expensive than other DJ speakers.
The bags for this particular speaker must be purchased separately.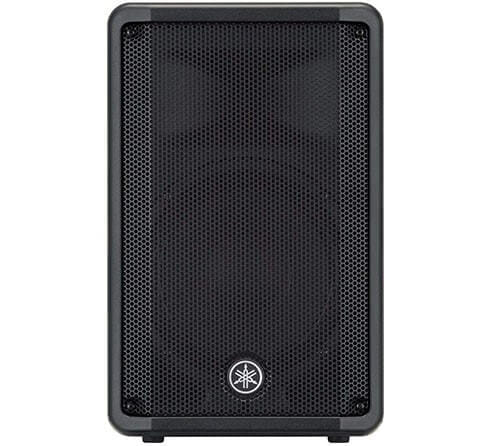 Yamaha is not a new player in the field of music and audio gear and that is why you can expect nothing but the best from this company. These DJ speakers up-lift the Yamaha's brand even more.
Weighing around 23 pounds (10.5 kilograms), the Yamaha DBR10 DJ speaker is the best thing after QSC K10 as it is relatively less expensive as well. From the DBR range, the DBR10 is the smallest of the other two (DBR 12" & DBR 15"). But this doesn't mean that it lacks in sound quality though.
Now, don't get us wrong but when it comes to comparing this speaker to the QSC K10, we wouldn't recommend this speaker for large venues. This is because the DBR10 is not as strong. However, it is great for small to medium venues.
This speaker has a great sound clarity and is overall a perfect musical speaker. However, as the size of your venue increases, you might want to look into the other DBR variants.
Pros
Loud speaker – although it contradicts from its appearance.
Calm and warm sound quality.
Built-in mixer that's hard to find in these types of speakers.
Cons
It doesn't have any phantom power on the mic input.
Not ideal for large venues.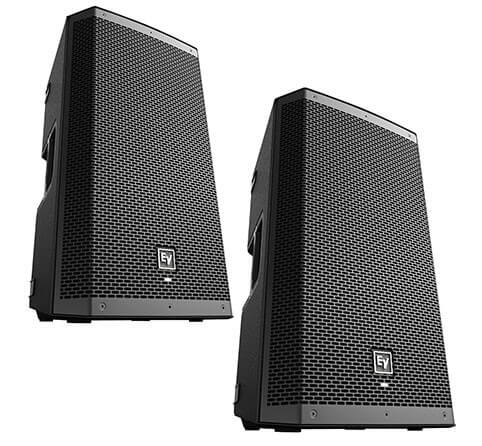 Honestly, this is the best you'll get for the price. Weighing around 15.6 kilos, the Electro-Voice ZLX-12P DJ Speaker is a Class D, 1000 watts speaker that will give you a shock.
Looking at the price, you may think these DJ speakers aren't good quality. Well, you're wrong my friend. The speaker has a high-frequency titanium driver. This helps in getting that amazing sound for half the price.
This speaker is generally compared to the K12 speaker which is more than twice the price. So, if you're getting a similar quality product for a much lesser price, why miss out?
The sound quality of this DJ speaker is very clear and precise. The bass is quite impressive, just like most 12" woofers. Electro-Voice is a reputed brand and we would expect nothing less from their speakers. To conclude, this product is the perfect budget-friendly option to the K10. It matches a perfect string between the three – quality, budget and portability.
Pros
Easy setup and usage.
Clear sound quality.
Complete value for money.
Not too heavy.
Compact and versatile.
Cons
According to some online reviews, this speaker isn't much durable for heavy users.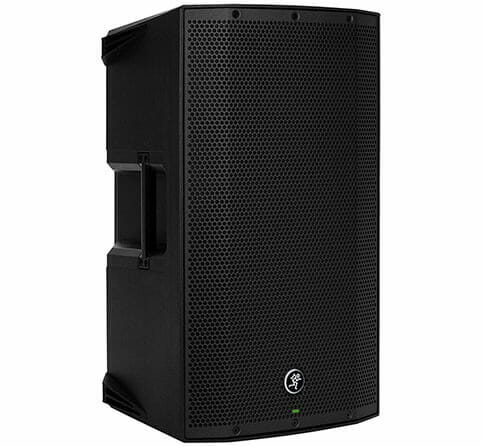 The word "thump" in its name speaks for itself and is the high-power feature of this speaker. What we like about the Thump is that its features are simplistic and minimal.
Firstly, Mackie Thump12A has application-specific speaker modes. You need to choose from about 5 or 6 options to optimize the system for your application. This makes for a faster and easier setup in order to save time. This is what most DJs look for (apart from a good quality DJ facade to hide their music stuff).
The Thump12A has high performance 1300W amplifiers. Mackie probably added this in order to keep up with the high demands of DJ audiences when it comes to sound. Lastly, the Thump12A also comes with built-in mixers. These loudspeakers come with 2 channel mixers equipped with two vita pre-amps. These are just a few of the mixer features this product has.
Also Checkout – 6 Best DJ Speakers With Lights
Pros
Powerful audio.
Compact style and light-weight.
Built-in mixers.
Easy to setup and use.
Durable speakers.
Cons
Limited functions compared to other speakers.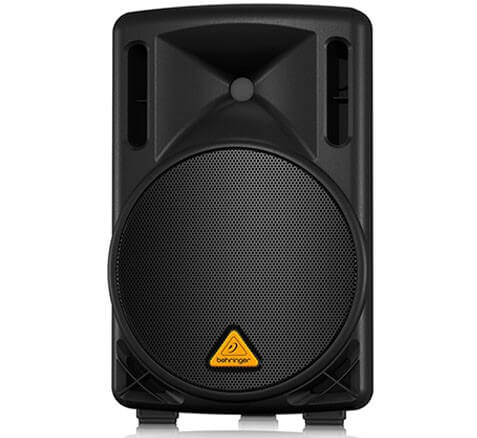 The Behringer Eurolive B210D speaker is probably the most popular in the 200W range. This is a high power 2-way PA sound reinforcement speaker and is best for live and playback applications.
It has an ultra-compact design and system to ensure safe and easy transportation.  Realistically speaking, the B210D can't get as loud as the previous ones on this list but it stands as a popular choice for smaller gigs or a house party.
Weighing around 8.53 kilos, the B210D is quite portable and lightweight. Although it stands on the lower end of the budget scale, it doesn't lack in features. Some features include ultra-low noise mic/line input with volume control and clip LED.  To conclude, the B210D DJ speaker is a perfect solution with high power and low weight.
Pros
Good audio system.
Durable.
Light-weight.
Compact design.
User-friendly interface.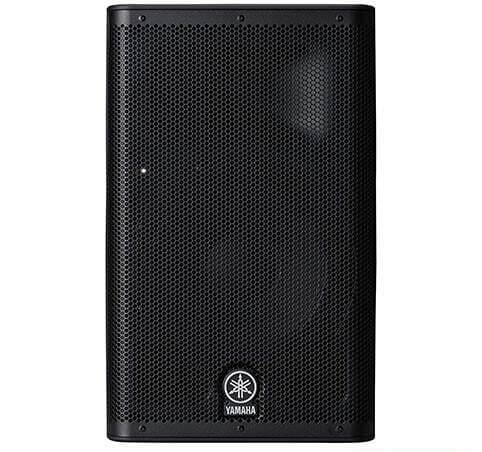 Like the K10, Yamaha DXR8 DJ Speaker is known to be one of the best-powered speakers available in the market. Some of its features include a three-channel mixer, independent PA system, wide frequency response, and an attractive design.
When it comes to sound, you can count on its efficient power which goes as high as 129 dB. The combination of power, price and quality makes it one of the best DJ speakers on our list.
Although the price might be a little high for some, but if you're looking to buy the best, we definitely recommend the Yamaha DXR8. The last point I would like to share is that the DXR8 is sold separately so if you're looking for a pair, the price will automatically double!
Pros
The sound is produced beautifully and clearly.
Features are decent.
Durable.
Cons
More expensive than others.
Not a very aesthetic design.
The plastic casing is not reliable.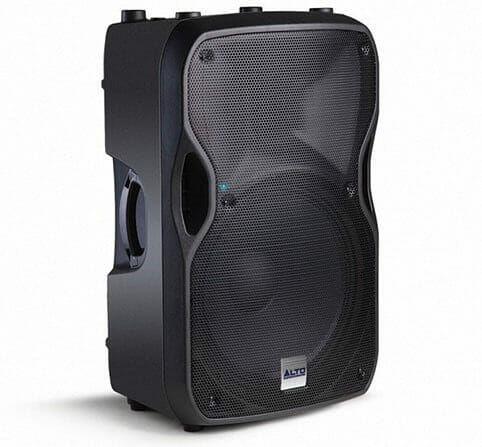 The Alto Professional TS112A is a speaker that DJs will love. What makes it so amazing is its advanced technical features. It is quite less expensive compared to speakers mentioned above but doesn't lack in qualities.
Its features include an 800-watt class D power which is classic when it comes to speakers. It also has a 1-inch neodymium driver and a low frequency transducer. This ensures a decent amount of power that is perfect for small gigs and house parties.
If you're curious about its durability, the Alto TS112A is quite sturdy and can be a long-lasting investment if you take care of it. It is made of high-quality material that is not only strong but also makes it lightweight and easy to transport. Alto Professional has a good sound quality and it can easily be considered to be one of the best budget-friendly DJ speakers.
Pros
Great amplifier system.
Heavy duty.
It has a decent sound quality.
Not too expensive compared to other speakers.
Cons
The wattage is a bit low for big venues.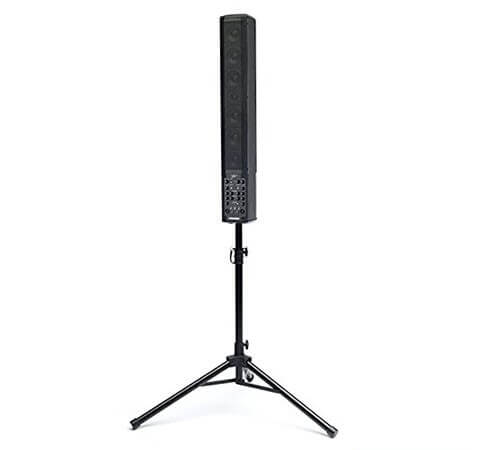 Fishman SA220 is the most stylish speaker on this list. It gives all other not-so-aesthetic speakers a run for their money. If you're looking for something on a budget – this is not for you. But if you're willing to pay, you definitely won't regret it. This is because the SA220 brings forth power, looks and quality all at the same time.
It has a 220-watt power that will expose your sound to a medium scale audience. It has a very professional outlook and is great for small gigs. With a sound quality and bass exposure to die for, the speaker gives any gig the boost it needs. If you've been DJing for a while now, then may be a good addition for your specific needs.
Also Checkout – 6 Best DJ Speakers With Stands
Pros
Great sound exposure.
Professional system.
Best customization options.
Cons
Provides sound for 50-100 people maximum.
The speaker throws sound to about 50-100 meters.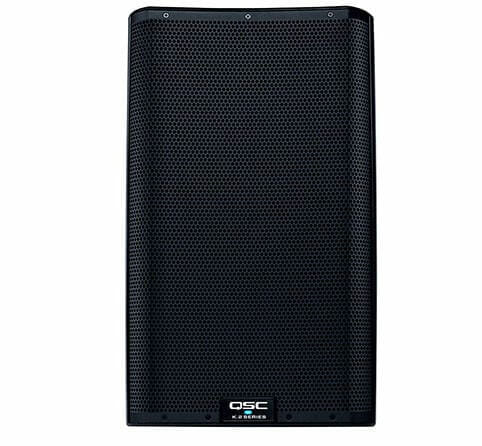 We've spoken about the QSC series K10 earlier on the list but let's talk about its variant, the QSC K12. This powered speaker has a number of qualities that make it one of the best DJ speakers available.
Being a powerful speaker, the K12 does justice to the reputation of the QSC series. It is a PA speaker that delivers a crisp and clean sound every time you turn it on at a gig.
A 12-inch speaker, it also has 2000 watts of power and accepts most connections including ¼ inch and XLR. For this speaker, the frequency ranges from about 45 Hz to 20,000 Hz with a maximum level of 132 dB.
Most importantly, the sound quality is exquisite which makes it a great contender in the field of DJ powered speakers. Honestly speaking, we've saved the best for last with these speakers.
Pros
Exquisite sound quality.
Easy to use.
Great power.
Highly recommended due to its audio.
Cons
A bit expensive than other speakers.
Well, there you have it! These were nine of the best DJ powered speakers available in the market. Whether you're a beginner or a well-established DJ looking for a speaker upgrade, we hope you find what you're looking for!
Before you go out to purchase one, make sure you don't compromise on quality. It's easy to get confused with all the great options out there, so good luck selecting.