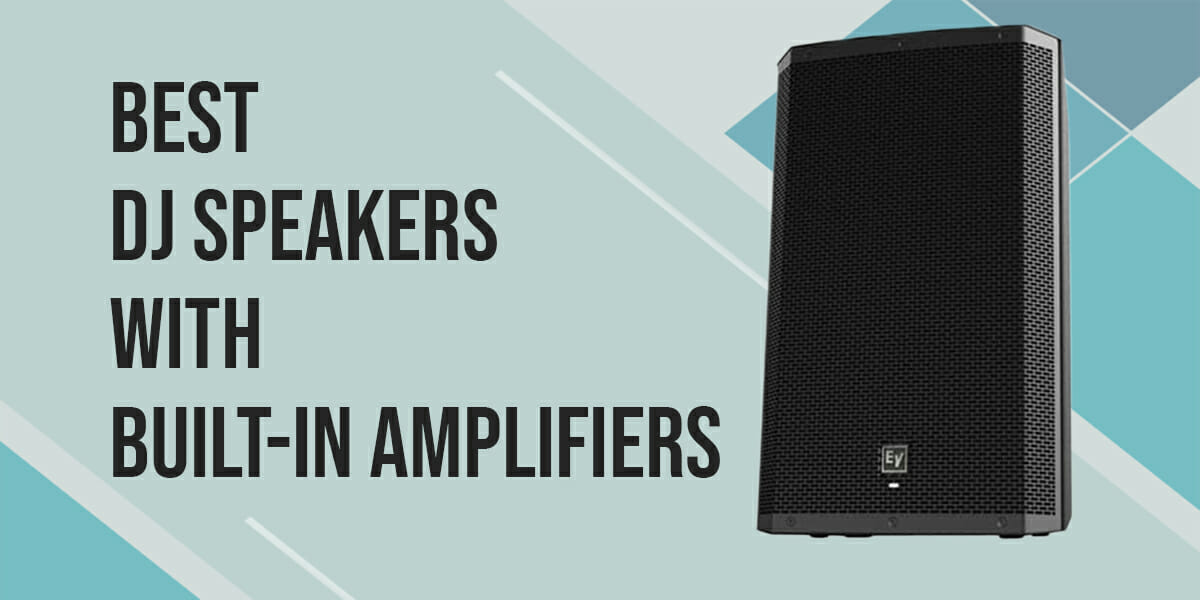 With so many brands available in the market when it comes to DJ speakers, it gets difficult to choose the perfect one for your needs. Of the many additions that are indispensable to a good speaker's sound technology; built-in amplifiers are probably the most sought features.
If you are looking to buy a DJ speaker with a built-in amplifier that is loaded with features, your search has come to an end. We have ranked and reviewed the best speakers as listed below.
Table of Contents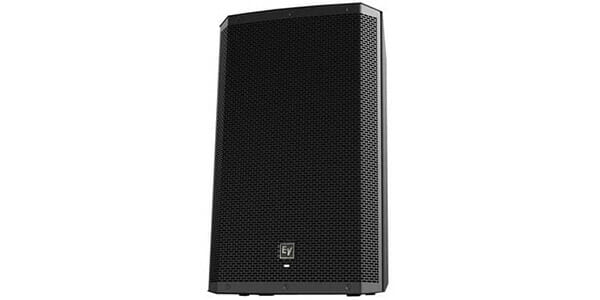 Number one in our list is this 15" speaker which comes with a Class D amplifier (custom built) and a powerful DSP. The highs and lows are clean with crisp sound owing to the high frequency compression drive (1.5"). The speaker is light-weighing and durable owing to its composite construction and grip design. If you are looking for ev-engineered intelligence offering best-in-class performance, this speaker has it all.
Pros
Patented split-baffle design
super durable with hi/lo grip design
DSP control (single knob)
LCD display
Cons
Gets heated up, an external noise filter needed while idle
This speaker is perfect for mobile DJ and live sound with good sound quality, is compact and easy to use. The price is beyond reasonable and the speaker is adequate for an inside/outside gig involving upto 500 people.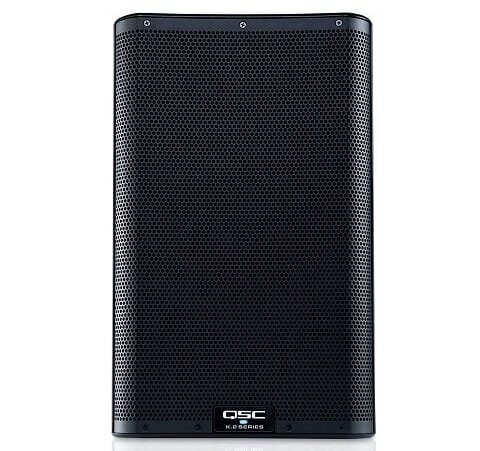 With a 2000W Class D amplifier and multi functional digital display, the QSC K12.2 12" loudspeaker offers best-in-class sound for a remarkable musical experience. The speaker comes with advanced controls and factory presets and recallable scenes for commonly used applications. With great portability the speaker could be set up as the main PA or stage monitor. Advanced DSP controls offer intrinsic correction voicing and further sound optimization.
Pros
Frequency control, cross over, delay and EQ controls
Easy presets increasing overall versatility
Variable fan speed and low-noise
Digital display for control and selection
Cons
Missing support on the bottom side (can possibly dent the grill)
The sound quality offered by this speaker surpasses the looks of it. If you're planning an outdoor gig, get ready for beautiful reverbs bouncing off buildings at least a hundred feet away. This speaker is an investment.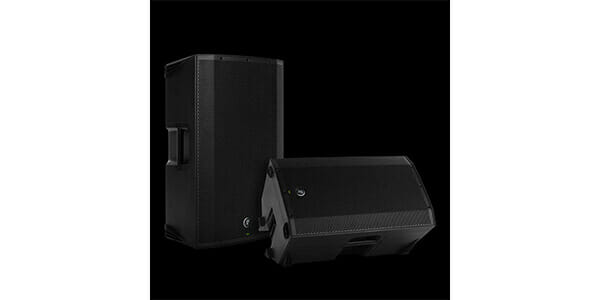 The Mackie THUMP15A with a 1300W Class D amplifier comes with a Dynamic Bass Response for giving you that perfect chest-thumping bass experience. The speakers are perfect for outdoor events with super clear sound without any distortions, so your DJing is going to be better than ever. You even get application specific speaker modes, a built-in 2 channel mixer, and a universal internal power supply to keep the party going on forever.
Pros
Wide Z technology to handle signals easily
Professional enclosure and system protection
heavy bass delivery
performs great in outdoor gigs
Cons
Stands are of average quality, speakers might get little heated up in direct sun
The THUMP Series are preferred by professional DJs in their live sound sessions, rendering it more than just sufficient for all your requirements. Thump always delivers.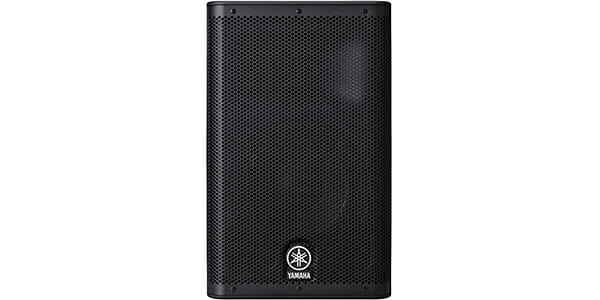 This powered 1100W powered loudspeaker has a Class D amplifier and comes equipped with a neodymium HF compression drive (1.75") for superior quality sound reproduction and clarity. The speaker is compact and portable and yet offers high SPL covering a wide range of applications. The design of the cabinet is durable with compact ABS enclosures and the mirror mode placement enables a more symmetrical sound field.
Pros
Superior transient response for great audio performance
Symmetrical enclosure design for mirror mode placement
frequency range of 56hz-20khz
D contour for intelligent dynamic control
Cons
Limited control options, compact design suitable for small gigs only
The Yamaha DXR10MKII is suitable to your DJing requirements if you are content with limited advanced control speakers but optimum sound production. You won't be compromising on sound quality with this speaker.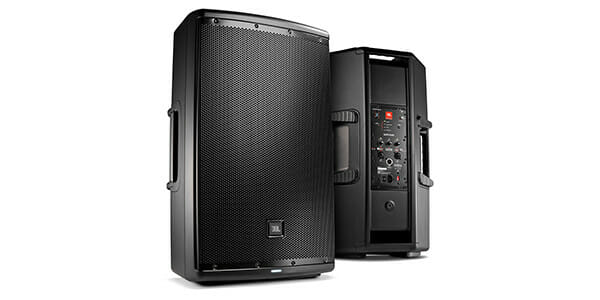 If you're looking for a compact PA System for your DJing needs, the JBL EON615 is a great choice. This 15" 1000W speaker has a Class D amplifier to deliver the legendary JBL sound experience. The JBL waveguide technology ensures good coverage with high frequencies. The design is very portable with its mechanical enclosures and unique model configurations. Added bluetooth connectivity ensures greater convenience.
Pros
JBL waveguide technology
handles for easy transportation
crossover contour, multiple configurations
savable/recallable user presets
Cons
Bluetooth function works only with JBL app, each speaker needs a power source
The E09 electric bass is designed to be comfortable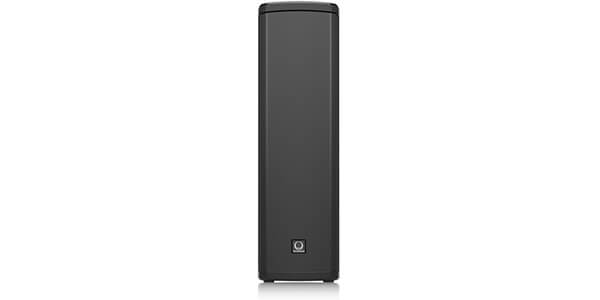 This one is a feature packed option for portable PA application coming with 600 watt power and Class D amplifier technology. The speaker comes with four neodymium drivers, reverb and digital mix technology, bluetooth streaming, and the KLARK TEKNIK spatial sound technology with optimized sound dispersion to deliver its best-in-class sound performance. The speaker is portable and easy to transport weighing only 26.2 lbs making it perfect for nightclubs and boardroom presentations.
Pros
ip300 best suited for medium-sized venues
Ultra portable due to lightweight Switch Mode Power Supply
DSP module, equalization, sophisticated limiting options
High extended frequency drivers custom built
The sound on this one is absolutely remarkable. The speaker comes with a built-in digital mixer and a comprehensive remote control makes setup easy and hassle free.
Frequently Asked Questions
Do you need an amplifier for DJ speakers?
Depends on the type of speakers one is using. Passive speakers need amplification to boost the sound waves which could be explained as their voltage gain. Active speakers have built-in amplifiers and do not need external amplifiers. Since DJing is done with both the options, amplifiers are needed accordingly.
What are the best speakers for DJing?
Best DJ systems have a pro audio audio system, powered DJ speakers and they never die down, making them perfect for live band or audio. Some reliable DJ brands in the market are Electro-Voice, QSC, Mackie, Yamaha, JBL, etc.
Which is the best amplifier for DJ?
The power amplifier of audio setups are important for their overall sound performance. Some of the best rated amplifiers are: Rockville RPA9 3000, Technical Pro AX2000, Crown XLI 1500, Behringer ER4000, Pyle PT8000Ch, JBL The Pro EON, etc.
Can you DJ without speakers?
Technically it is possible to DJ without speakers. Just mix in your headphones and turn the cue mix knob which mixes the master signal and yes, you are ready to DJ without speakers and your neighbors won't be getting disturbed.
Which brand amplifier is best?
Crown Audio, NAD Electronics, McIntosh, Nilers, Anthem, Parasound, Schiit, etc. are considered some of the best amplifier brands out there for DJ speakers.
What is the most powerful amplifier?
McIntosh is generally considered as the most powerful integrated amplifier with the MA12000 pumping out 350 watts per channel. The amplifier also offers a blend of cutting edge technology with warm analogue sound and digital smarts as well.
Which amplifier is best for home?
Some of the best amplifier choices for your in-house requirements are: Cambridge Audio CXA81, Marantz PM6006 UK Edition, Marantz PM6007, Naim Nait XS 3, Cambridge Audio CXA61, Rega Brio, etc.
What speakers are good for parties?
The Sony GTKXB90 High Power Portable Bluetooth Speaker, the Proreck Party 12 Portable Speaker, the JBL Party Box 100 portable, the Sony MH VC-02, and all the products mentioned in the above article serve as some good party speaker options.
What speakers do nightclubs use?
If club sound is what you're looking for, choosing a speaker brand that is used by nightclubs and bars would be a safe bet. Two such brands are Audio Acoustics and MTX. Go for JBL if you like open sounds that are not harsh. Power is essential in this case and you would need an amplifier as well.
Is a mixer also an amplifier?
Mixers are electronic devices used for changing audio signal quality and the levels of the signal. Amplifiers are devices modulating the amplitude of a sound wave. The signal produced by the mixer goes directly to the amplifier and the sound output increases due to the voltage gain driven by amplification letting the audience have that live audio experience.
Conclusion
Amplification is necessary if you are looking for that live DJ experience for your crowd. There are many great active powered speaker options available in the market with built-in amplifiers to boost sound production and deliver cutting-edge technology. You may choose accordingly as per your own professional or personal requirements.