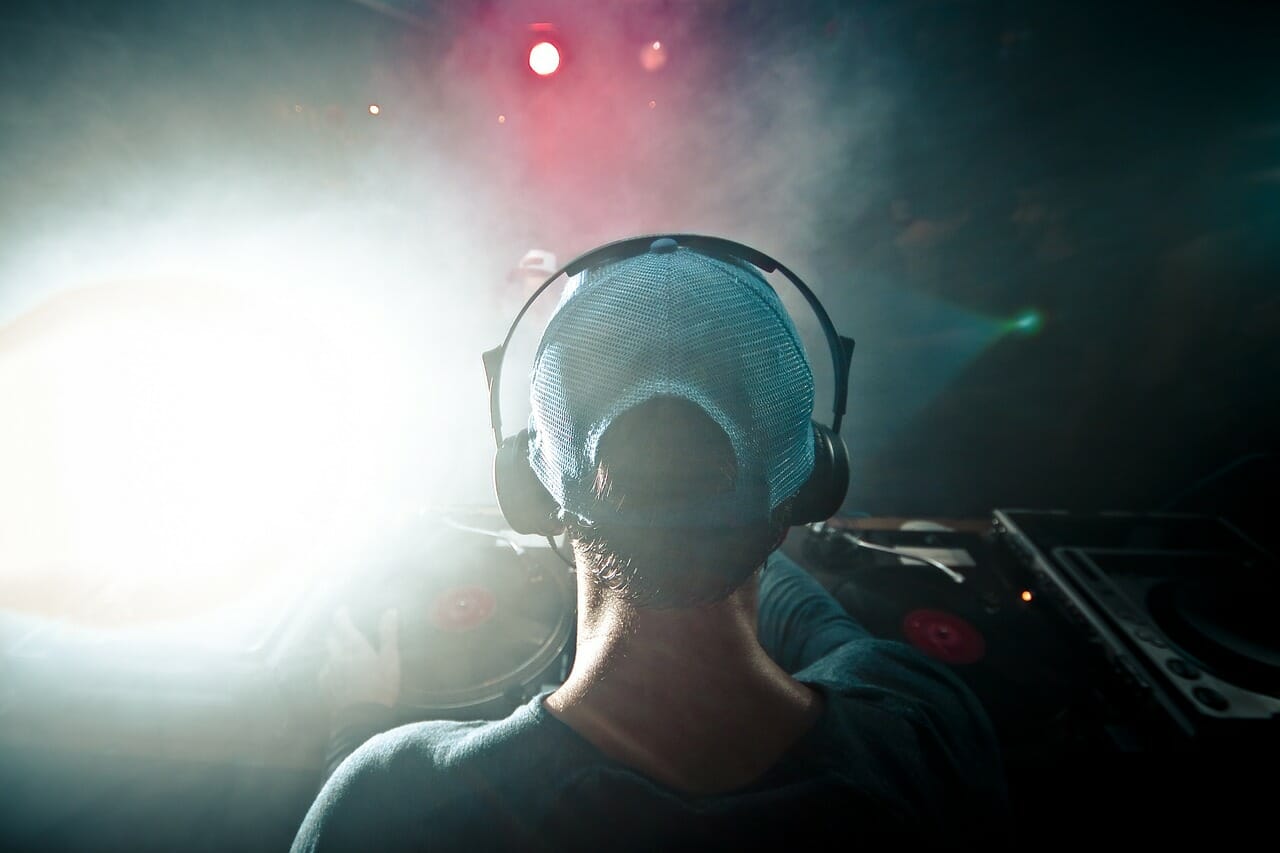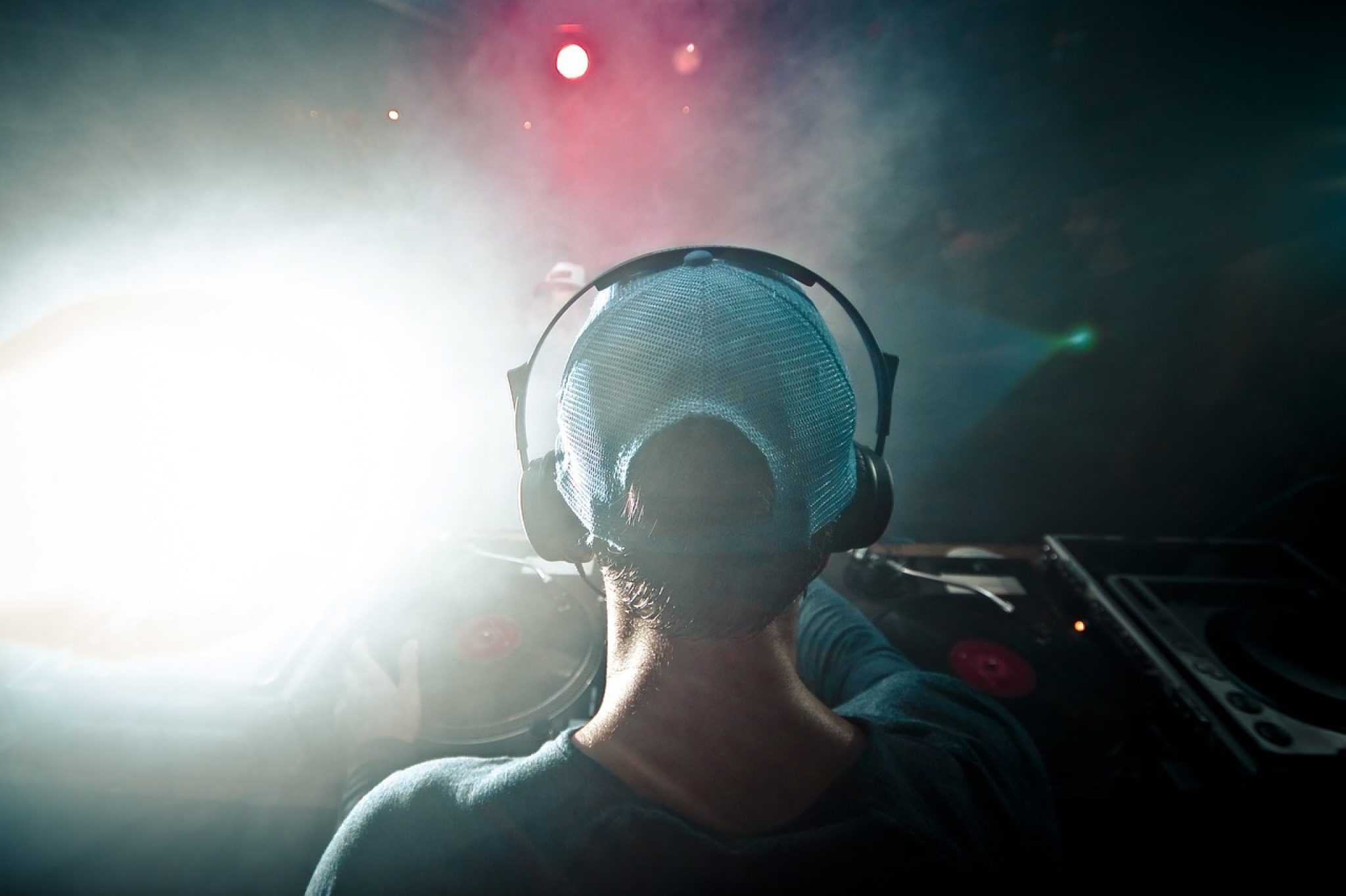 One doesn't need to be a DJ to enjoy some good music. However, a pair of professional DJ headphones are very important for DJs (apart from quality DJ speakers, DJ controllers and turntables).
Before buying a DJ headphone (either for personal or professional use), you should consider the important factors. Good DJ headphones are strong, sturdy and produce great sound quality. They should also be able to withstand some moisture and bear long years of hardcore usage.
However, it can be difficult to choose from so the endless options available, especially for an average buyer with no technical knowledge of headphones. So here we present the best DJ headphones of 2022. Let's take a look!
Table of Contents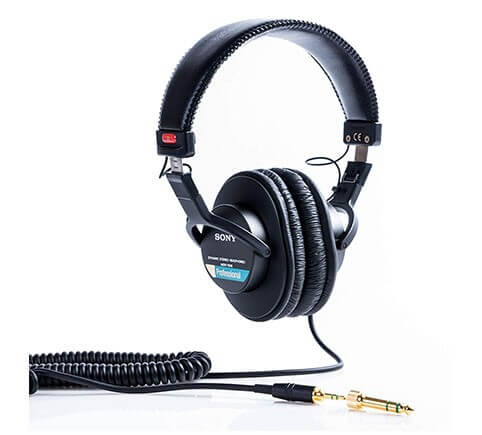 Sony MDR7506 provides great fidelity range which makes it an ideal choice for classical, jazz and rock. It also provides excellent isolation by minimizing external noises and is perfect for sound monitoring. Apart from that, this DJ headphone delivers amazing sound on a wide range of frequencies (from 10 Hz to 20 kHz).
This headphone is equipped with neo-dynamic magnet which provides good power handling. The length and features of the cord are remarkable as well. The cord has a 40 mm driver unit, gold connectors and an OFC cord with oxygen-free-copper for perfect sound reproduction. The 9.8-foot cord is long enough for anyone to move around the DJ facade booth or DJ table easily without removing the headphones.
This headphone transforms into a compact unit (due to its folding layout) and can easily fit into small spaces which makes it easy to carry. It is compatible with many devices. However, you may use an amplifier for better sound quality. It also has a soft and lush padding on the headband and is very lightweight (only 8.1 oz) which makes it perfect to wear for longer duration.
Pros
Optimum sound fidelity.
Lightweight and comfortable.
Folding construction.
Cons
In some cases, sound output may not be loud enough (amp may be required).
Ear cups may be too small for some.
Sony MDR7506 DJ headphone is one of the best when it comes to sound quality and is trusted by the professionals. It delivers optimum audio fidelity and is perfect for mixing and recording.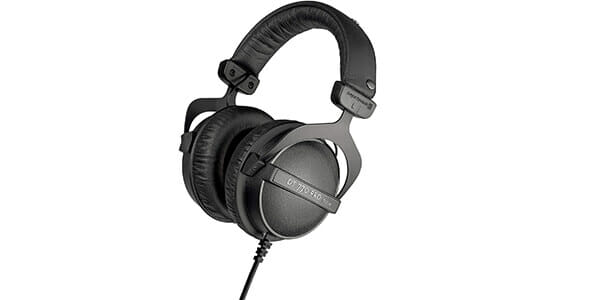 Beyerdynamic DT 770 Pro provides amazing sound clarity and superior insulation. It is great for loud and noisy environments and is available in 3 models with varying impedance (32 ohm, 80 ohm and 250 ohm). You can opt the 32 ohm model for your personal use while the 80 ohm model is preferred for monitoring or mixing.
If you want a professional DJ headphone for studio mixing, the 250 ohm model is preferred because it provides very high sensitivity, frequency response and dynamics. These headphones come with an innovative bass reflex system. DT 770 Pro has a very sensitive transducer with which you can notice even the smallest changes in panning, EQ or dynamics. The closed back design ensures superior sound isolation.
The sound feels natural as the low frequencies are very accurate and loud while the higher ones are clear and very powerful but do not sound shrill. The headband is made of durable and sturdy steel which helps it fit comfortably on anyone. The ear cups are soft and padded generously. It is comfortable to wear for longer duration without any strain or pressure on the head or ears. The one sided cable prevent tangles while adjusting or removing the headphones.
Pros
Flexible and sturdy built.
Superior sound quality.
Comfortable to wear for long duration.
Cons
Non-detachable cable.
Not ideal for portable usage.
These are some of the best headphones which offer professional sound quality. They are great for sound monitoring or critical listening and are a must buy for someone who wants to enjoy some good music.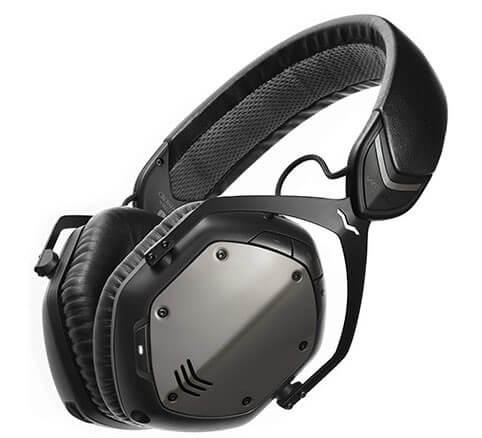 The V-Moda crossfade headphone is a fierce combination of Italian design and Japanese Technology. It has received the badge of "Best Bluetooth Headphones" by the USA Today's Reviewed.com. This headphone has a stylish and sleek design and is available in 4 colors –  clear, red, gunmetal and white-silver. It is equipped with 50 millimeter dual diaphragm driver.
The quality of this headphone is ensured by testing it at 6 different frequencies to get a better consistency. It gives you the freedom to move upto 33 feet away from your Bluetooth device. You can quick-charge this headphone in 30 minutes and use it upto 3 hours and once fully charged, it can be used for upto 12 hours.
You can connect this headphone with 2 devices at a time. It can also be connected with cord which provide zero latency analogue audio so that it delivers the best lag free performance as there is no pollution from powered EQ or colored sound. It provides 50% immortal life replacement program and 1 year premier warranty.
Pros
Wireless.
Clear sound quality with excellent bass.
Great built quality.
Since these headphones are wireless, you have the freedom to move around and dance with them! But if you need better sound quality then simply connect the wires.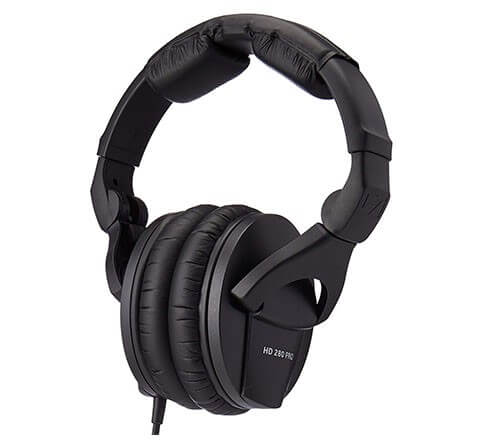 Sennheiser headphones are one of the best professional headphones available in the market. They have sturdy and robust construction which can withstand severe conditions.
Sennheiser HD280PRO has optimum impedance of 64 ohms and a sound pressure level of 113 dB. The sound frequency response ranges from 8-25000 Hz and the sound isolation is superior with up to 32 dB attenuation (reduction) of outside sound which makes it perfect for use in clubs and events.
This headphone produces natural, clear and loud sound which is perfect for professional sound monitoring. Its design is very lightweight, compact and flexible and it can be folded to fit easily into small spaces.
You can use this headphone for long duration as it has rotating ear cups and properly padded headbands. The ear pads are very soft and are made of a synthetic leather.
Pros
Great sound quality and excellent bass quality.
Superior noise cancellation.
Good quality material.
Cons
Heavy and stiff plugs and cables.
These are strong and sturdy headphones which offer excellent sound quality. You should definitely buy them if you listen to music for long hours.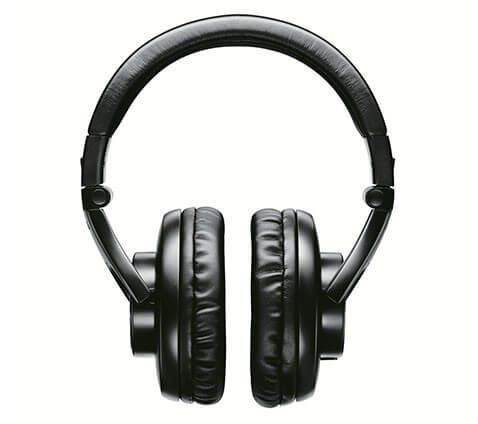 Shure SRH440 features precisely tailored frequency response and provides rich bass, clear mid ranges and extended highs. This makes it perfect for any type of music – from classical to metal.
If you are looking to either record or mix then these headphones are a perfect choice. It has a stylish closed back and circumaural collapsible design. Also, the cable (9.8 inch) they provide is superior in quality and you can detach it easily when not needed.
The kit includes a ¼" gold-plated adapter which is long lasting and makes the headphone compatible with a wide range of devices. This headphone is generously padded and has a comfortable fit.
However, it might be a little heavy, weighing around 1.75 pounds – which can cause pressure on head and ears and cause fatigue if worn for long duration. You will get superior sound isolation with this headphone and it is perfect for professional monitoring.
Pros
Excellent sound quality.
Premium design.
Durable.
Cons
Little heavier (compared to the rest) so it might not be appropriate to use for long duration.
This is one of the best DJ headphones within a mid-range budget. It provides superior noise cancellation which makes your music-experience a pleasant one.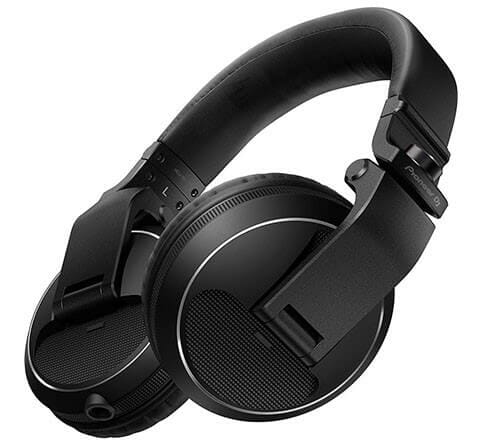 Pioneer Pro HDJ-X5-K is a great DJ headphone for uninterrupted sound monitoring for both live and studio use because of the clear and loud sound it provides. It is specially made for the hardcore users and can withstand a lot of stress. Its flexible swivel mechanism which makes it reliable for heavy use and the headband is durable because of the soft and lush padding.
The core provides excellent sound quality with 40 mm driver and a 4-core-twisted structure cable provides optimal left and right channel separation. Its magnetic circuit is fully optimized and if you're looking for good noise cancellation then these are for you.
With these on, a DJ can easily mix in the noisy environment of clubs, thanks to its superior sound isolation. These headphones are available in stylish black and silver color, so you can opt according to your choice.
Pros
Crisp and clear sound.
Optimum noise cancellation.
Cons
Not very durable.
Sound quality could have been better.
These headphones feature stylish design with great noise cancellation. They're great to use in noisy environments and can come handy in situations where you just want to mute all outside noise.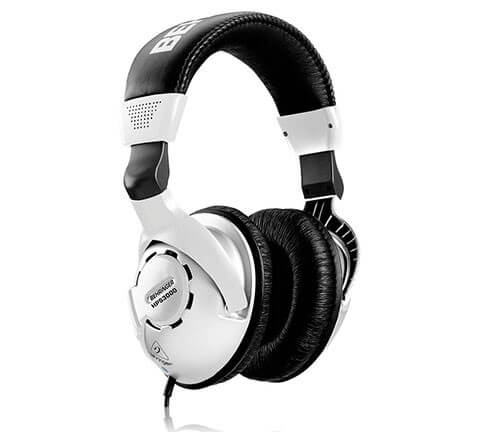 Behringer HPS3000 is one of the best budget DJ headphones in the market. These headphones feature elegant design and professional sound quality.
An ultra-wide frequency response, high-definition bass with super transparent highs and ultra-wide dynamic range in this headphone delivers excellent quality audio. This headphone has a single-sided cord, oxygen free copper wire for smooth conduction of signals and excellent sound reproduction.
The cords are designed to prevent tangling or kinking and provide excellent durability. This headphone is universally compatible because of a ⅛ " connector and a  ¼ " adapter. The ear cups are equipped with high resolution cobalt capsules which helps to deliver very loud and clear sound. You can wear these headphones for a long time comfortably because of the generously padded ear cups and headband. These may not be comparable to the high quality premium headphones like Sony but are the best headphones within its price range.
Pros
Inexpensive.
Good sound quality.
Cons
Intermittent static issues.
These are one of the best budget DJ headphones currently available. These are great for anyone who wants to experience professional sound quality at a lower price range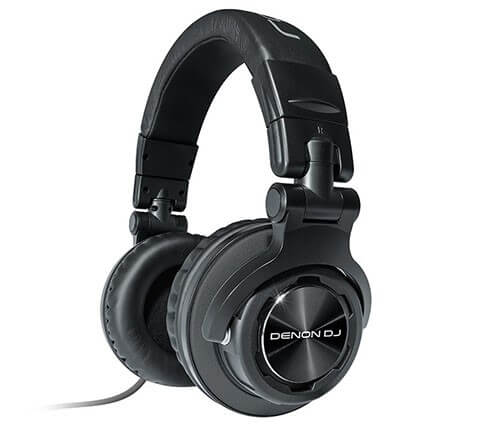 Denon DJ HP1100 feature oversized drivers measuring 53 mm which is the largest in its class and provide excellent isolation, masking all outside noise. It is able to deliver superior bass response and impact. This headphone is perfect for high volume monitoring and mixing as it can take a maximum input of 3500mW.
A 180 degree swivel and dual-pivot ear cup design helps the HP 1100 to fit comfortably on any head size and shape.
Impedance of this headphone measures 36 ohms and it offer a wide range of frequency response from 5 Hz to 33000 Hz. The light design is good to wear for long a duration and its folding design helps to fit it into any compact space. The cord is semi-coiled and soft. It creates perfect sound reproduction. It has a ⅛" connector and an ⅛" to ¼" adapter ensures universal compatibility.
Pros
Good bass response.
Comfortable to wear.
Cons
Non-detachable cord.
Swivel mechanism works in only one direction.
This headphone reproduces sound very accurately and every element of the sound is detectable. It has a swivel mechanism and flexible folding design which is great if you want to carry it around.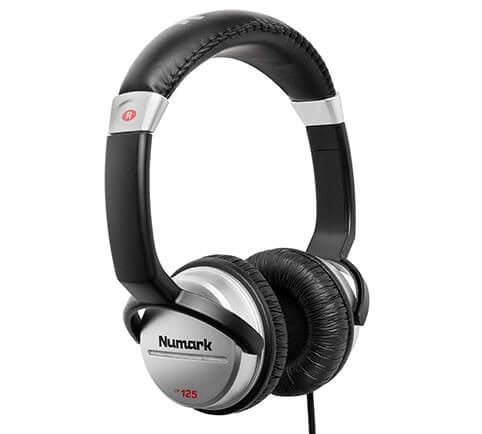 Sound quality and comfort are the most important factors which a DJ needs to consider while choosing their headphones. Numark HF125 provide these features along with a sturdy and flexible built.
It has a flexible 7 position dual ear cup which can be adjusted independently. A large 40 mm Mylar speaker driver along with 6 foot cord which has a ⅛" TRS connector ensures great sound quality.
The cord features tangle resistant structure and this headphone can be directly plugged into any device like the Numark Mixtrack or iPhone. Although, the length of the cord may be too short for some, the sound quality is loud and clear. These headphones are good for the price and it would be unfair to compare them to the best in the market like Sony or Sennheiser.
Pros
Budget friendly.
Great sound quality.
Cons
Short and un-detachable cord.
It is a very budget-friendly headphone which can give you the experience of a premium quality device. The sound quality is very good for the price.