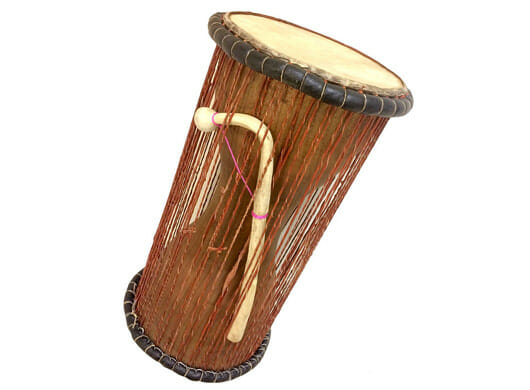 Talking drums are originally from Africa and the unique thing about them is that you can manipulate their pitch to mimic the tone of human speech. This feature is the reason why they are called 'talking' drums. The drum has two drum-heads and these are joined by ropes or cords that are used to change the pitch. Whether you are a beginner or a professional drummer, these talking drums will make any occasion fun!
Quick Summery : Our Top 6 Picks
---
---
---
---
---
---
Frequently Asked Questions About Talking Drums
Q.

Do the talking drums really mimic how humans speak?
A.
Talking drums were used as a means to communicate in the ancient times by Africans. The pitch is manipulated to copy the human sound tones and speech patterns. They don't actually spell out consonants and vowels but rather can capture our speech rhythm, pitch, volume and tone. Different beats are used as words and skilled professional players can actually spell out phrases.
Q.

What is the use of talking drums in modern music?
A.
Talking drums are used by many artists—mainly musicians who play African folk music. Furthermore, they have been prominently featured in many movies in the past.
Q.

How is the talking drum played?
A.
The talking drum can be played in many ways—in a sitting or a standing position. A curved striker is used to hit the drumheads to produce sound tones.
Q.

What is the talking drum made of?
A.
The talking drum has two parts—the outer body and the drumheads. The outer shell is made of wood and the drumheads are made of goat skin. There are cords connecting the two drumheads and these are generally made of leather or a synthetic material like nylon.
---
Conclusion
This hourglass shaped drum is something you won't regret buying. You don't have to be a professional to enjoy playing this drum and have some fun. If you are a beginner or someone who just wants to play this drum for fun then go for Classic Heartwood Dondo Talking Drum or Overseas Connection African Talking Drum. African Talking Drum with Beater is also a good choice for people who like to collect musical instruments from all over the world.
If you are a professional who is skilled enough then go for Meinl Percussion ATD-L Wood African Talking Drum or Remo Talking Drum. Talking drums are unique in many ways and owning one will definitely not disappoint you!