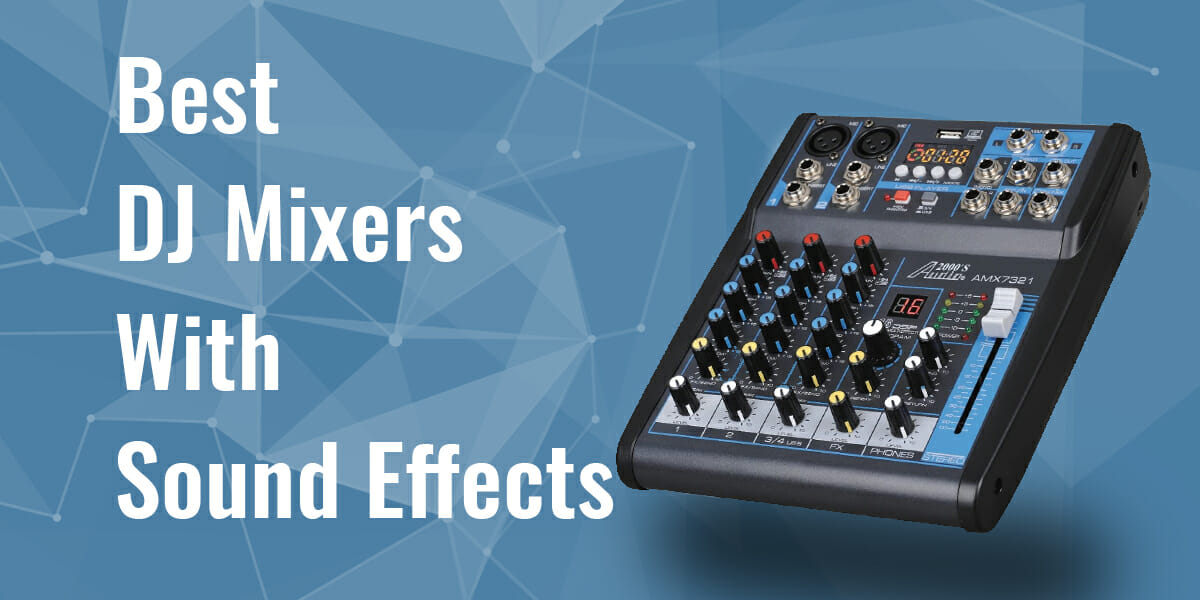 Are you an aspiring DJ? Or are you planning to organize a DJ party? Anyway, you will require a DJ mixer. There are a variety of DJ mixers available in the market. But, it is important to get a good DJ mixer with sound effects so that you can mix different kinds of music and set a rhythm to your party.
Below are the 6 Best DJ Mixers With Sound Effects that can serve your purpose in an amazing way.
Table of Contents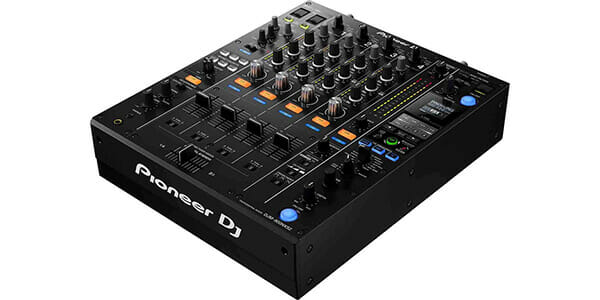 Pioneer DJ has been earning the trust of DJs for many years with its design and the quality of mixing. This specific product has a very basic, easily understandable design which makes it easy for beginners to learn.
Pioneer DJM has amazing sound effects attached to it. 6 Sound color FX which is used to produce 6 different quality sounds, 14 different types of Beat FX, frequency adjusters, etc are present.
A special feature of this product is the independent send/return option. You can connect an external processor through this and mix different kinds of music to match your preferences.
Pros
Multiple sound effects
Studio quality
Cost-effective
4 channel
With its basic functions and variety of sound effects, Pioneer DJM-900NXS2 becomes the best option for all the aspiring DJs.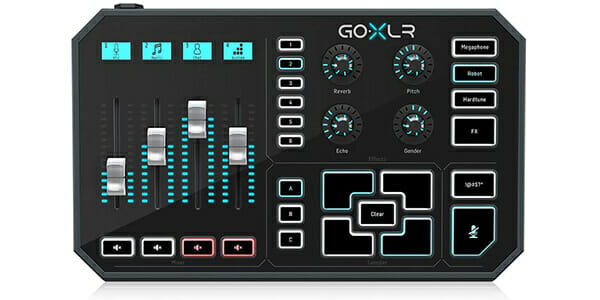 TC Helicon's GoXLR is an updated version of DJ mixers. Its all-new features are perfect for professional DJs. 
GoXLR alone does the job of multiple hardware and software. Hence this makes the job easier for DJs. This small system provides smooth control over the audio. 
You get studio-quality sound effects along with this DJ mixer. It has a variety of sound effects that need not require you to be a sound engineer to operate. 
This DJ mixer has customized faders and also an inbuilt recorder.
Pros
Amazing sound effects
Total control
It has new features with amazing sound effects for your professional DJ experience.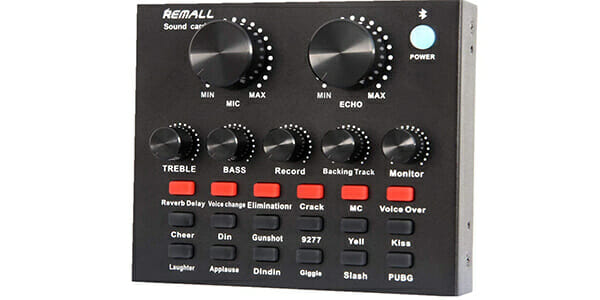 Remall provides you a very affordable Bluetooth sound mixer that has all the basic functions with sound effects. 
There are 112 kinds of electroacoustics, 18 kinds of sound effects, and 6 effect modes. Apart from this, there are various other effects attached to it which can keep the party on. 
Connects your phone and other devices easily via Bluetooth.
Pros
Affordable
Sound effects
Bluetooth
At an affordable price, you get a DJM with all the basic functions and amazing sound effects.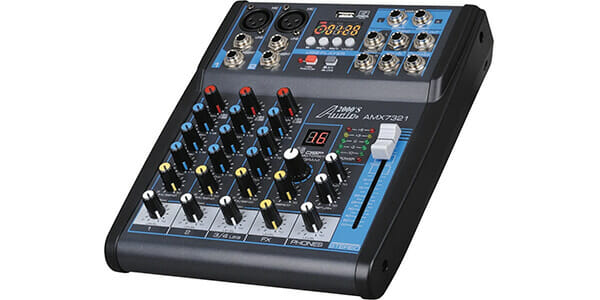 A complete built-in system that has a lot of features at an affordable price. All amateur DJs would find this DJM very appealing. 
It has a built-in DSP sound effects processor that lets you modify your music mix into your preferred form. 
Other features are built-in Bluetooth and a USB interface. These features help you in connecting any type of device into the system very easily.
Pros
Built-in DSP
Built-in Bluetooth
USB interface
Affordable
The builtin set up let all the amateurs to work with confidence.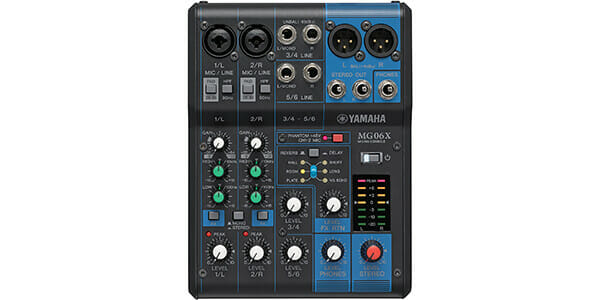 MGO6X is a 6 channel mixer that is produced by the well-known brand Yamaha. The main attraction of this product is its lightweight and easily carriageable body. 
This DJM has high-grade effects attached which will turn the party into its liveliest form. The 1 knob compressor will add on in bringing the liveliest instruments and vocals too. 
This product also brings down every function under control. It also avoids unwanted noises and keeps the music clean.
Pros
Lightweight
High-grade effects
 High control
It is very rare that we receive a lightweight, fully functioning DJM.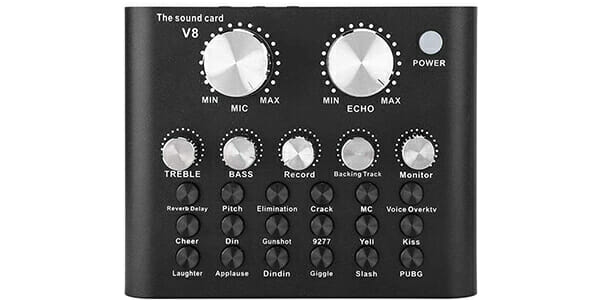 The cool look of this DJ Mixer will help you stand out from the crowd. REMALL has already been proving to its audience the quality of the product but, with its new look, it will reach a larger audience. 
It has a built-in DSP and noise cancellation system that will make sure that your music is heard without any disturbances from the external ambiance. The DSP will also provide a lot of sound effects. 
It has multiple modes and effects. You can connect any of your devices to it via Bluetooth.
Pros
Affordable
New look
Sound effects
With the classic new look and an affordable price, this sound mixer will win the heart of its user.
Frequently Asked Questions
Where can I get DJ sound effects?
There are multiple places where you can get DJ sound effects for free. But some of the best places you can get them from is:
1. Sound bible: you can download in both Wav and mp3 format.
2. GR sites: they have multiple categories.
3. FreeSFX: it has some mixed quality.
4. ZappSplat: well categorized.
5. Music Radio Creative: quality content.
How do you mix music with sound effects?
First of all, you need to figure out the platform on which you will be mixing them. There are many mobile applications and you can also do it in a DJ mixer. You need to cut out the extra frequencies in your audio to set it for mixing sound effects. Once the frequency is adjusted, you can apply any of your favorite sound effects to the audio as per your preference. 
How do DJs make sound effects?
There are multiple functions in a DJ mixer that will help the DJ to produce sound effects. They are:
1. Filter: it cuts out unwanted frequencies
2. LFOs:  (Low-frequency oscillation)lets you manage the pitch
3. Envelopes: helps you to alter the pitch
4. Effects: multiple other effects to a sound 
How do I add sound effects to a virtual DJ 2020?
There are multiple applications or software that you can download on your mobile phones or laptops to produce the virtual DJ effects. 
For android
1. Virtual DJ mixer 
2. VirtuaL music mixer DJ Pro
3. mixfader
For ios:
1. Virtual DJ remote
2. Cross DJ Pro
3. Remotebox
How do you sample a DJ voice?
The only way to sample your DJ voice is to record your voice through a mic in your DJ mixer. There are multiple DJ mixers that come with a recorder. You can just record it with some sound effects and you are done. 
How loud should vocals be in a mix?
This totally depends on the style and genre of music you are singing. Generally, the vocals should be moderate. The instruments should be heard as well so, the vocals should sync well with the instruments. 
Is mixing music hard?
When we compare other jobs in music production, this one is a little hard. But with interest, you can master this art easily. You need to have a lot of experience in listening to a variety of songs. This will help you to realize the matches. 
What is DJ drop?
A DJ drop is usually the recording of someone speaking or some random sample sounds. It is used in between performances to entertain the audience. It is also used in between radio programs to keep the listeners engaged. 
How do you use DJ effects?
There will be multiple effects on your DJ controller. You just have to play your songs and apply these effects whenever you feel it is required. For eg: at a party haven't you heard extra power added to music through rock music beats? These are added by a DJ for the part of the effect.
What is FX in a DJ?
FX is the sound effects of your DJ songs. You can add some of these whenever necessary. However, adding a lot of FX can spoil the words of the song. 
Conclusion
It is very difficult to find a DJ Mixer with good sound effects and we hope that the above mentioned 6 Best DJ Mixers With Sound Effects will help you decide on one very soon.