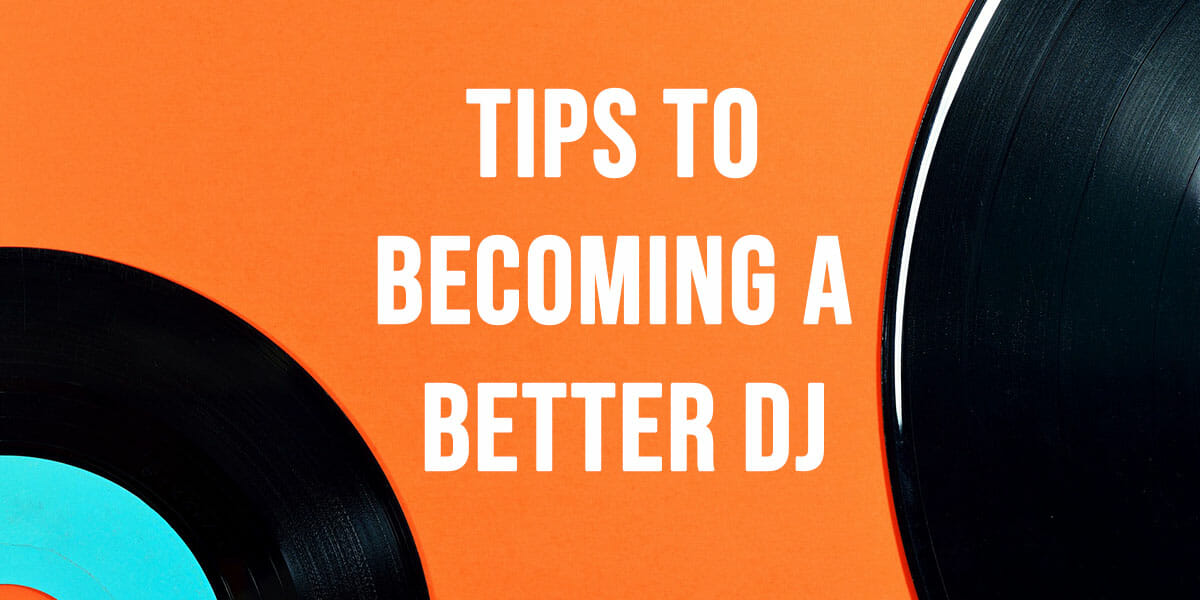 Quite frankly, Disk Jockeying is not for everyone. But you aren't everyone, so maybe, just maybe, you might be the DJ that lights up the dance floor and sends thousand hands reaching high into the skies.
Disk jockeying is a great career that can be tailored perfectly to your lifestyle. You might have bombarded yourself with all kinds of information about disk jockeying and acquired substantial knowledge of music but everything seems to be at a standstill.
Listen up, you might just not be doing it well! Here are ten tips to help you out.
Table of Contents
1. Own A Good Speaker Set
Parties aren't hosted with boldly written "do not disturb" signs put up at its entrances and as a DJ, empty dance floors and weird stares wouldn't pass for good memories. Well, that might just happen if your sound keeps cutting out.
Own a good speaker set. You definitely do not want to step on the toes of grumpy dancing grannies because your speaker keeps producing muffled sound.
2. Give Your Audience A Positive Energy
Ever met a DJ whose fancy fashion vibes do not match his energy vibes? One who looks unhappy behind his decks and still calls the crowd "boring". If you haven't, you're lucky.
The aim is to have a good time whilst simultaneously producing pleasing sound. Give your audience good energy, who knows, your energy might be infectious.
3. Maintain A Steady Atmosphere of Excitement
What's more, slowly let the cat out of the bag. Oh yeah! You are in control. Pace the energy of the night.
Give your crowd just enough to remain excited but do not blow up the dance floor at the wrong time. If this sentence was musical, it should probably be on repeat. Just don't blow it up at the wrong time.
4. Prepare and Always Bring Backup
Again, always bring back up. I hope you aren't thinking of bringing a co-DJ who would be in the position to fetch you a glass of kool-aid. That isn't a bad idea but I mean back up music in different forms.
Bring vinyl, an IPod, a flash drive and if possible, bring a train of CD's. Hit those emergencies right back.
5. Be Flexible
I think you would agree with me on flexibility. Say no to requests if they do not match your style. It's totally okay.
But try to find music collections that would work with different crowds as this would ultimately expose you to wider and wilder things.  Now, you would have to turn down fewer or no requests at all.
6. Own A Classic Uncomplicated DJ Turntable
New grooves, new vibes, and classic DJ turntables. Just because it is the 21st century! You should help yourself and your career by owning an affordable turntable with a pro look and feel to it.
This should make your work easier and your music as edgy as possible. You are at the party as well; complicated DJ turntables are not allowed to steal your joy.
7. Practice and Be Consistent
Now, the most effective one we should all know, probably what you've been avoiding. Might sound like a cliché but still holds water. 'Practice makes perfect'. Practice and practice till you' think' you are perfect.
And no, don't stop, keep practicing. You might surprise yourself learning so much unconsciously and oh you could become the "people's DJ".
8. Sell Yourself
Share your mixes like your life depended on it. All streaming platforms should have your name pop up everywhere. On twitter, telegram, Facebook, audiomack, YouTube, which others do you know? In all thy dealings, be omnipresent.
This is how you can gather a fan base, which may turn into referrals. Nothing better than getting paid doing what you love. You know that?
9. Identify Your Audience
Imagine yourself being complimented by almost everyone after a party, with the shyest ones grinning and their looks tell you everything. They liked that you gave them what they wanted. You totally stunned them! Even if you were having a bad day, it all doesn't matter anymore. Imagined that? Make it reality.
Identify your audience. From what they like, the number of people who would be there, and the general vibe and sound they might get connected with. You've got this.
10. Learn and Listen Critically to Experienced DJs
Ever heard that life is full of choices? Undeniably, it is. But do not make the wrong choice of making other DJ's your enemies or competition. Tell that to your mind, it always listens.
Learn from them. How do they get the crowd moving? How do they mix up their tunes? How loud do they play and how well do they own what they do? Be observant. Listen to them share their disk jockeying experiences. That's how you are going to become someone else's muse. But be yours first.