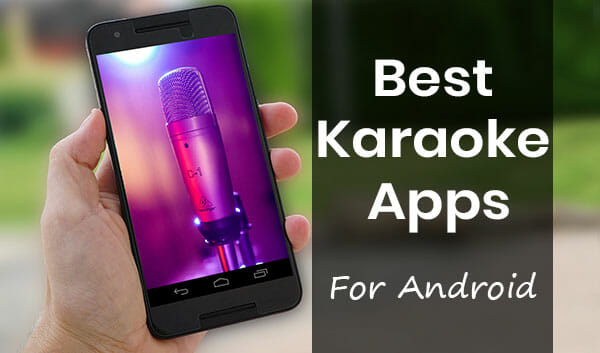 Karaoke apps seem to be trending among smartphone users of all ages. An activity that was confined within a Karaoke club has now integrated itself into the world of smartphones.
The barrier between professional singers and home-grown amateurs is slowly fading away by the use of these apps as they allow ease of interactions between all their users. 😉
Also, app developers study people's psychology to create something better and attract the attention of its users.
Below is a list of the best karaoke apps of 2022 that are supported by Android devices.
In case you are an iOS user, check out this article instead: 10 Best Karaoke Apps of 2021 For iPhone and iPad
Table of Contents
1. StarMaker Interactive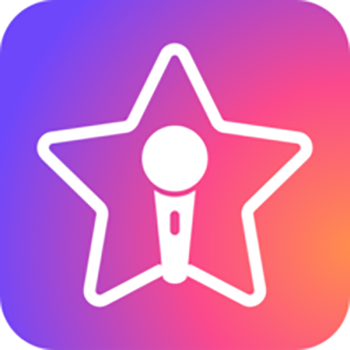 Price: Free / Offers in-app purchases 
Designed for ages 12 and above, this application gives users the best karaoke experience of their lifetime. The users are free to sing songs and make friends by sharing their musical journeys. It has over 50 million downloads from people all over the world. Some key features of the app are:
A vast music library, containing around 2 million international songs that users can sing.
Rolling lyrics to guide the singer while singing.
Added new voice effects to enhance the singer's voice at the end of a singing session. The user can do so by editing their recording and customizing it.
The user is no longer obliged to sing the whole song. 'Hook' is an option that allows them to sing only their favorite parts of the song.
The 'Duet' option enables the singer to double their fun by singing with their friends or other singers that are online on the app.
The user can share their performance with others on the app as well as other social media apps such as Whatsapp, Facebook and Twitter.
They can connect with other singers who have the same taste in music by using the options of liking, commenting and messaging them. 
Download StarMaker: android
2. Smule- The Social Singing App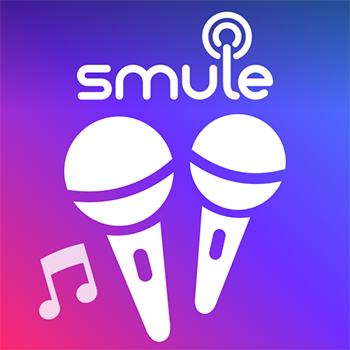 Price: Free / Offers in-app purchases 
This app has been featured in Forbes, Entertainment Tonight and Google Play's Best Apps. With over 100 million downloads, the app works on all Android 4.4 and above devices. It is available for free download, with in-app purchases. It's key features include:
Free songbook collection for users to choose songs and sing solo for free, guided by the rolling lyrics and karaoke.
Aside from the free songbook area, there are millions of latest songs that are updated daily which are available to sing. User needs to pay to sing solo or sing a duet with other users to sing for free.
The user has the option to sing LIVE or sing and record their performance, which they can choose to share on the app and other social media platforms.
They can use voice modulation effects to add a professional touch to their singing.
Users can create their own music video, by first recording their song vocals, and then recording a playback video as the song's background.
Filters are available to add to the users' video and make the whole music video look professional.
They can use the pitch correction option to fine tune their voice during a singing session.
Users have an option to upload their own songs to the Songbook for other users to perform on.
They can connect to Facebook and find friends on Smule.
Users can now sing a duet with top artists like Charlie Puth, Shawn Mendes, James Arthur and more!
Users can beat their own singing score and improve their performance.
Users have the option to customize their profile page and mark their favorite Karaokes.
Download Smule: android
3. Karaoke- Sing Karaoke, Unlimited Songs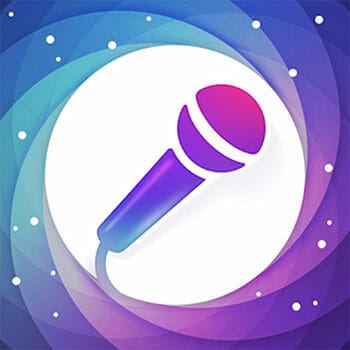 Price: Free / Offers in-app purchases 
Released by Yokee™ Music and Audio, this app is a Karaoke app with millions of songs that the user can choose from. They can sing in any language, record their performances, add some of the special voice effects like echo and reverb to their recordings and share their performance with the world. The app also provides users the option of connecting with their friends and other singers and also like their performances.
Another unique feature of the app is that it assists the user in arranging a Karaoke party. They can do so by using the app and connecting their phone to an external device that supports singing. With over 50 million downloads, the app is available for free installation, with in-app purchases. It requires Android 4.4 and above for installation.
Download Karaoke: android
4. Karaoke Online: Sing & Record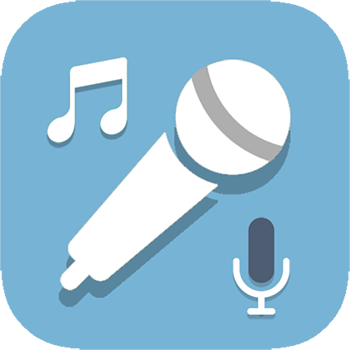 Price: Free / Offers in-app purchases 
Having over 5 million downloads, this app is also quite popular amongst the Karaoke apps. Like all the other apps, the users can browse and sing their favorite songs. They can add effects such as echo and reverb to their recording and make it sound more professional.
They can sing songs with their friends, share their recordings with their friends and they can also record a video on the song to create a real music video. An aspect unique to this app is that it has the Talk to Search feature which makes searching for the songs much easier. The app is available for free download on Google Play Store and is compatible with devices of Android 4.0.3 and up.
Download Karaoke Online: android
5. SingPlay: Karaoke your MP3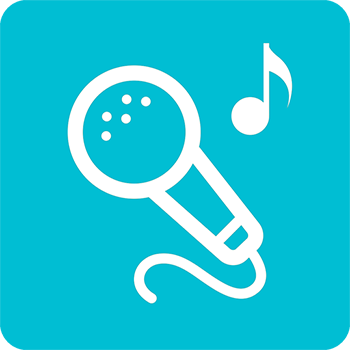 Price: Free / Offers in-app purchases 
This unique Karaoke app is for those who are looking for a more personalized touch. This app uses MP3 files in your device's music library and converts them to a format that contains the music without the original vocals. Users can then sing their own version of the song on the original music and record it, edit it and save their recording in MP3 format.
Another advantage is that users can adjust the volume, pitch and tempo of the song as per their wish. Also, no internet connection is required. While singing, users can also have a quick vocals training of 5 seconds FF/REW.  The app is available for free download and has over 10 million downloads. It is compatible for Android devices 4.4 and up.
Download SingPlay: android
6. KaraFun- Karaoke Party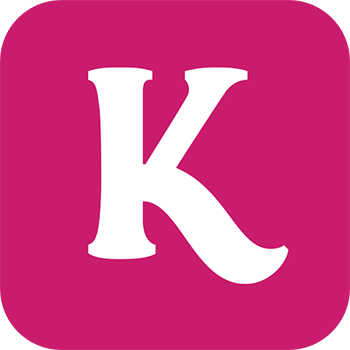 Price: Offers in-app purchases 
The app is comparatively less popular with only 500,000 downloads, but it is ideal for hosting a Karaoke party as it has an offline mode and it works with Chromecast to connect to the TV. It has a library of 26,000 songs that are available for free for a 30-second preview.
Users can enjoy unlimited access to these songs by a paid subscription service. These songs comprise of all types-from the latest songs topping the music charts, to the legendary classics. Users can also select their favorite songs and mark them as their favorite. Another unique feature is that If the user isn't confident to sing alone, they can also use the lead singer's help and sing along with them.
Download KaraFun: android
7. The Voice- Sing Karaoke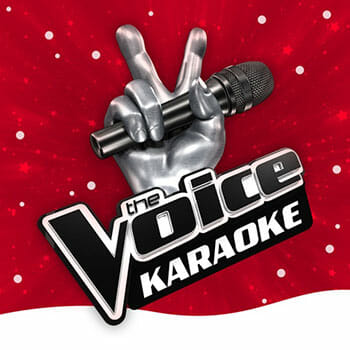 Price: Free / Offers in-app purchases 
This app has over 1 million downloads on the Google Play Store. It has all the features that a Karaoke app needs. It has a huge library of songs from all genres such as R&B, Hip Hop, Rock, Country and more.
Users can select their choice of song and experience free karaoke, record songs, edit their recordings with advanced studio like effects, duet with other users or friends, and share their performances with the world.
Download The Voice: android
8. StarMaker Lite- Sing & Enjoy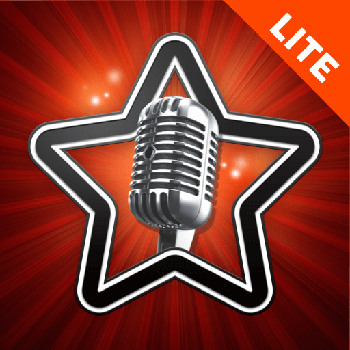 Price: Free / Offers in-app purchases 
This app offers over 2 million songs that can be sung solo or as a duet with over 40 million users. New songs are released daily. The songs can be sung, recorded, edited with audio effects, videos can use cool filters and shared with the app users worldwide.
Users can view others' thousands of Karaoke covers and vote for the best one. The app is available for free download and requires the device to have Android version 4.3 or above.
Download StarMaker Lite: android
9. Baby Karaoke
Price: Free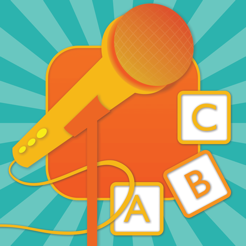 This app is specially curated for the kids- it allows the kids to learn to sing their favorite rhymes along with animated videos. It is the best app to get your kids started on a singing career right from a young age.
Download Baby Karaoke: android
10. Voloco
Price: Free / Offers in-app purchases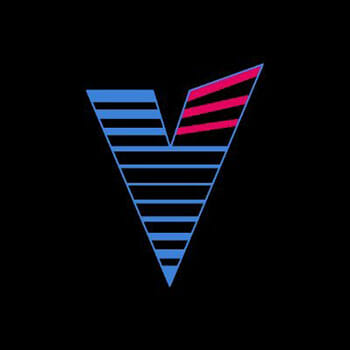 The last to make the list is this less known app which has great features. The users can sing their karaoke, record it and edit it with 6 different vocal effects to enhance their performance based on the genre, note of the music and interest of the user.
The performers also get to record a selfie version of their karaoke and share it with other users.
Download Voloco: android
Millions of people download these karaoke apps and enjoy singing songs. The world of smartphones is constantly changing with new apps becoming the trend overnight and the buzz of old apps dying down gradually. Furthermore, these apps have allowed the recognition of many amateurs for their pure singing talent.