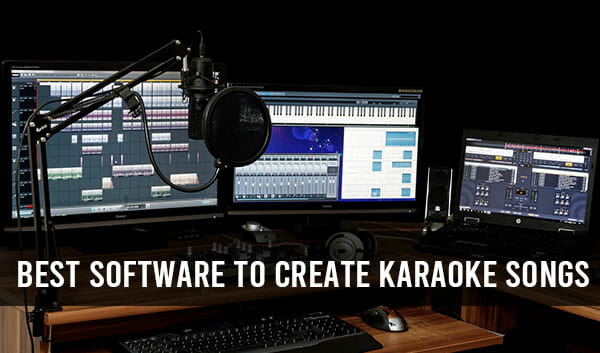 In today's world, Karaoke is a booming business – be it as a wildly popular source of entertainment in gathering places such as bars and casinos, or in the home entertainment scene: a casual night with friends and family comes to mind.
Of course, more robust gatherings such as weddings have started incorporating karaoke systems in a big way. There is no doubt that the business has a bright future, which means tech savvy folks need to master every aspect of the karaoke system to stay ahead of the curve.
This includes one crucial aspect- the sound production and mixing stage, or more specifically, the removal of vocals from the desired song. After all, one can agree that without this all-important step, the entirety of the industry wouldn't exist.
This step is pretty difficult to process, and until recently, it was best left to experienced professionals. This led to heavy costs being hefted on to systems, and dissuaded many aspiring owners from realizing their dreams of being amateur rock stars.
This is where software programs come in. As is the case in various other aspects of our lives, they have helped alleviate a lot of our problems. And as we're going to see today, how software has drastically improved technology in the field of vocal removal to such an extent that even a reasonably tech savvy teenager can do it comfortably.
Of course, it still requires some level of nuance to operate software comfortably, and a lot of it requires some amount of trial and error and tweaking. Even then, with a bit of know-how, practice and playing around with compression settings, you could go on to create your own little masterpiece.
So here goes! Here are the 11 best programs to remove vocals and create reasonably good karaoke samples. Best of luck!
Disclaimer: it's almost impossible to have songs with perfectly removed vocals, unless the software is high end (in layman terms, extremely expensive). Therefore this list is only based on the ease of use and access.
Table of Contents
Top 11 Vocal Remover Software Reviews 2023
1. LALAL.AI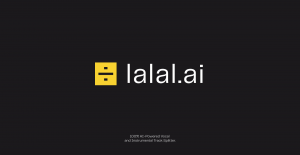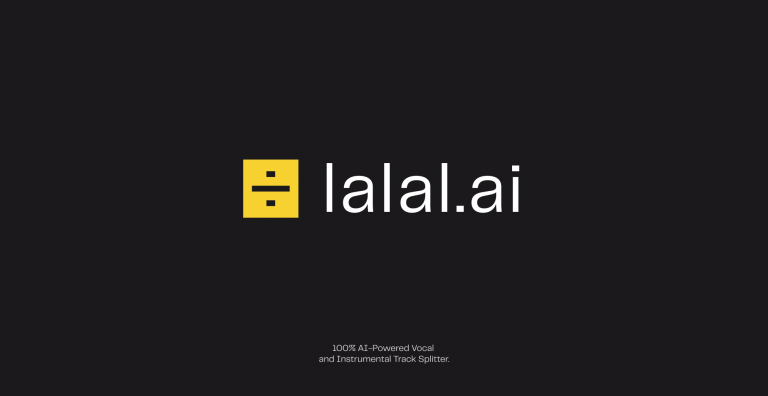 Price: Free Trial / $1.00 – $2.00 / song
Let's start things off with a neat little AI powered software that packs quite the punch. Although LALAL.AI is a newcomer in the world of vocal removers, its impressive audio splitting technology has made it the best music separation software of 2021.
This software is an excellent example of what artificial intelligence, machine learning, digital signal processing and mathematical optimization can do together. It separates complex tracks with remarkable accuracy (although, it's not the case with all audio tracks – no software can do that).
With this web tool, you can remove vocal and instrumental tracks easily and without quality loss. You can use this service directly from their website.
Try LALAL.AI Online
---
2. Audacity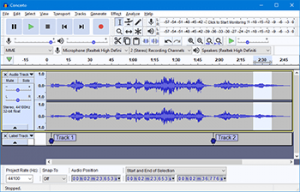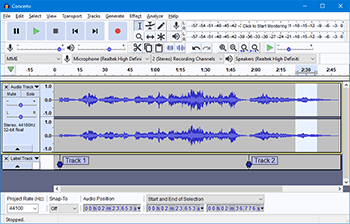 Price: Free / Open Source
Audacity is a quite capable vocal remover, and what's more, it is absolutely free to download for Windows OS.
Audacity is actually a popular all-in-one music editor and not exclusively a removal software. This makes it better to use in situations where the the pitch of the vocals is in the middle of the track and the instrumentals are overlapping them as a result of being spread around due to having various pitches. Tricky situations like these require software to resolve the instrumental pitches before vocal removal, and Audacity is up to the task.
---
3. Karaoke Anything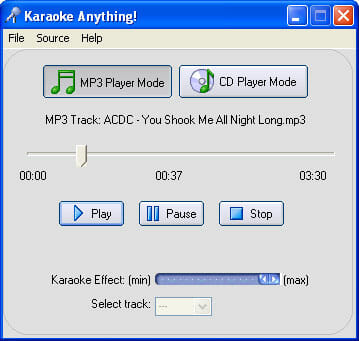 Price: Free
We move on to another piece of free software that is readily available. Just a simple Google search will do to access this program that was exclusively made for this very purpose. As a result, it is hugely popular with the Karaoke community.
The program has a drawback, however: it only works on audio with MP3 formatting, not other formats (.wav, .flac) and certainly not CD and stereo recordings. However, the limited amount of work it can do, it does extremely well. It very successfully removes a lot of the vocals, and reduces the volume of whatever residue is present.
All in all, it is a great addition to one's set of tools, even if it's exclusive to one file format.
Download Karaoke Anything: windows
---
4. Kanto Audio Editor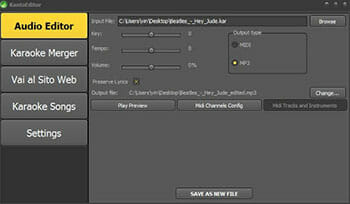 Price: Free Trial / $39
Now, one thing must be said, the Kanto editor isn't necessarily free; after all, it is a veritable all-in-one software that constantly receives updates regarding different file formats. It is one of the best mixing software on the market, hands down.
Among other functions, like audio splitting, joining, format conversion and equalizing, the Kanto Editor finds itself adept at removing vocals quite thoroughly. In fact, with a file that isn't highly compressed and is of great quality, one could even get a near- perfect vocal removal done.
The Kanto Editor does come with a free trial version, but look out for limited functionality. The premium version is best suited for karaoke needs.
Download Kanto Audio Editor: windows
---
5. Wavepad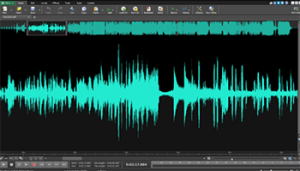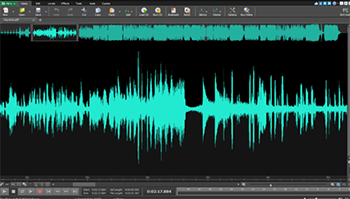 Price: Free Trial / $69.95
Wavepad is another piece of software that isn't free to use; in fact, some versions of it can cost up to $69.95. However for that price, you get a more than adequate bang for your buck.
It is, by all accounts, one of the most well rounded audio editing softwares available at present. Even in the free, "lite" version, Wavepad provides a host of features that allow the user to go about modifying audio files.
Just like Karaoke Anything, Wavepad also removes vocals through the process of attenuation (muting the volume of the vocals), but is much more effective, thus making it an okay buy for home system purposes.
---
6. Melodyne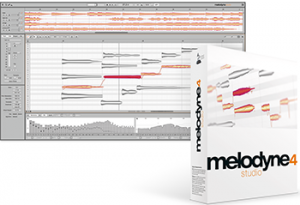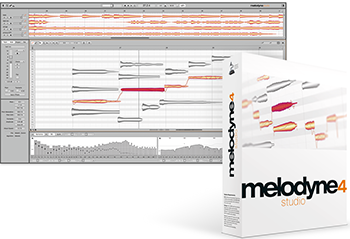 Price: Free Trial / $849
Melodyne is an audio editing software from the German company Celemony, and is, by far, the most well known of the programs on this list. It is, as a consequence, also extremely expensive. Of course, a thirty day trial is available to new users.
What Melodyne has going for it is that it is superb at what it does; in fact it is so good at mixing, mastering and isolating elements (instrumentals, vocals) that it has gone on to win critical acclaim, including a Grammy.
The only drawback to the software, apart from its cost, is that it has a bit of a learning curve that requires a few weeks to get over; however, provided one has sufficient interest and resources, it shouldn't be much of a hassle.
---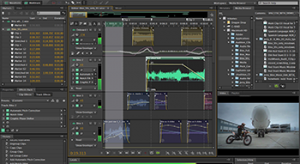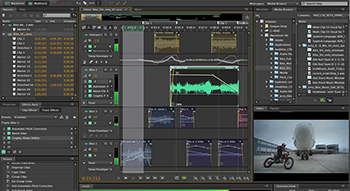 7. Adobe Audition
Price: Free Trial / $20.99/month
Apart from Melodyne, this must be the most well known and universally admired software on this list. Adobe Audition has been around for sometime now, having been released as far back as 2003. It still continues to get updates regularly, the most recent one having been in April of last year.
One can buy Audition as a standalone program or as part of the Adobe suite of software; considering the other paid software on this list, it can actually be a quite economical purchase.
Audition works its magic by isolating the various pitches of the different elements in a file, making it easier for the user to remove undesired parts of the file. However, the success of this massively depends on the quality of the file; compression of any sorts greatly increases the difficulty in removing the vocals.
---
8. Online Vocal Remover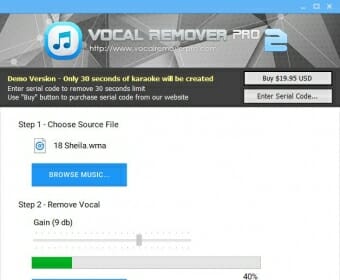 Price: Free Try / $9.95/month
Online Vocal Remover is rather unique with respect to two of its aspects, in comparison with every other software on this list. One, it is available exclusively online as a browser extension, being a free, less powerful version of the Vocal Remover Pro. This means one can produce tracks all while within the browser.
Two, just like Karaoke Anything, OVR is used for the sole purpose of making karaoke tracks. It has a singular function of removing or muting vocals, and does an acceptable job of it. While it is not nearly as good as, say, Melodyne or even Audacity, its ease of use can absolutely not be disputed.
Try Online Vocal Remover here: Online
---
9. Wavosaur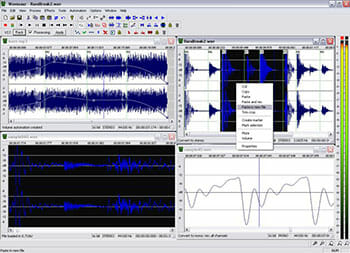 Price: Free
Wavosaur is one of the more popular software currently available on the internet and it has a lot of things going in its favor. Firstly, the program is free to download, and can be used as a general audio editor as well. This would be of no little help of amateur or budding sound engineers, as its intuitive platform makes it quite simple to use.
Secondly, Wavosaur supports a host of file formats, not just .mp3 files, which means there aren't going to be a lot of compatibility issues.
Apart from vocal removal occurs automatically by the software, with the program's coding detecting the vocal pitches and scrubbing them from the audio file. This, once again, is heavily dependent on how clear and free of compression the sample is, so special care must be taken in that regard.
Download Wavosaur: windows
---
10. Ableton Live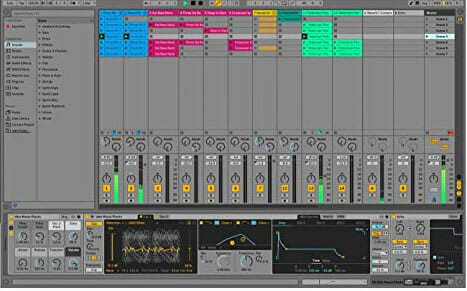 Price: Free Trial / $99 – $749
We now come to a software that is, on this list, second only to Melodyne with respect to how expensive it is. Of course, while it has shown, time and again, to be quite reliable in editing aspects, one must keep in mind that it is a proper premium software that is only worth buying if it is to be used by a professional who can maximise its utility.
That said, Ableton provides some excellent vocal removal ability, with its features all the rage with mid – budget record producers. For one, its vocal removal abilities are on par with the best of programs available on the market. What's more, it actually delivers so-so results on even moderately compressed files.
Therefore, if you have some cash to spare and a burning desire to have good quality karaoke songs regardless of the original quality, then Ableton should be the software for you.
---
11. PhonicMind

Price: Free Trial / $1.49 – $3.99 / song
Rounding off this list is a compact piece of software that goes by the name of PhonicMind. To us, this was one of the most interesting software on this list for a simple reason – it is the world's first vocal removal software that is run completely by artificial intelligence!
Yes, this software is powered by cutting edge neural networks, basically making sure that it outperforms humans tremendously when it comes to separating sources in audio files.
Now, this doesn't quite capture the extent of its performance; PhonicMind is on a completely different magnitude when it comes to removing vocals effectively, far better than even the best sound engineers' capabilities as of now.
The kicker? Because it is powered by AI, it can only improve constantly from here on out as it keeps honing its techniques to make better karaoke songs.
For now, the software provides just an online mode of service, with packages starting from $1.49 per song for a bundle of twenty songs. Considering that this service is geared towards karaoke bar owners, this could very well be a value for money purchase.
Try PhonicMind Online
---
So there you have it. These ten softwares were based on how easy it is to access them on the internet, and have varying degrees of success, depending on the type of audio files used. Hopefully, this article helped illuminate you on the sort of software to be used based on the type of Karaoke owner you are, assisting you in making an informed decision on buying vocal removal software.