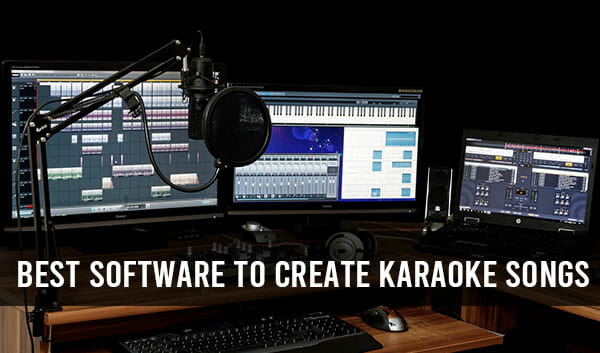 In today's world, Karaoke is a booming business – be it as a wildly popular source of entertainment in gathering places such as bars and casinos, or in the home entertainment scene: a casual night with friends and family comes to mind.
Of course, more robust gatherings such as weddings have started incorporating karaoke systems in a big way. There is no doubt that the business has a bright future, which means tech savvy folks need to master every aspect of the karaoke system to stay ahead of the curve.
This includes one crucial aspect- the sound production and mixing stage, or more specifically, the removal of vocals from the desired song. After all, one can agree that without this all-important step, the entirety of the industry wouldn't exist.
This step is pretty difficult to process, and until recently, it was best left to experienced professionals. This led to heavy costs being hefted on to systems, and dissuaded many aspiring owners from realizing their dreams of being amateur rock stars.
This is where software programs come in. As is the case in various other aspects of our lives, they have helped alleviate a lot of our problems. And as we're going to see today, how software has drastically improved technology in the field of vocal removal to such an extent that even a reasonably tech savvy teenager can do it comfortably.
Of course, it still requires some level of nuance to operate software comfortably, and a lot of it requires some amount of trial and error and tweaking. Even then, with a bit of know-how, practice and playing around with compression settings, you could go on to create your own little masterpiece.
So here goes! Here are the 11 best programs to remove vocals and create reasonably good karaoke samples. Best of  luck!
Disclaimer: it's almost impossible to have songs with perfectly removed vocals, unless the software is high end (in layman terms, extremely expensive). Therefore this list is only based on the ease of use and access.
Top 11 Vocal Remover Software Reviews 2021
So there you have it. These ten softwares were based on how easy it is to access them on the internet, and have varying degrees of success, depending on the type of audio files used. Hopefully, this article helped illuminate you on the sort of software to be used based on the type of Karaoke owner you are, assisting you in making an informed decision on buying vocal removal software.