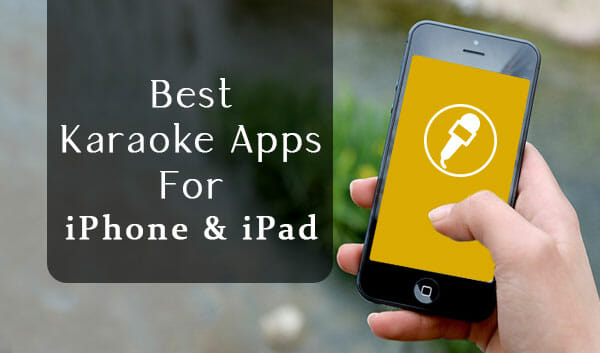 All the music lovers will agree that Karaoke is the most entertaining pastime between friends and family. It is where you get to replace the voice of the singer. Isn't that golden? But Karaoke involves too many different gadgets which isn't always a feasible option.
In today's world, where everything is just a fingertip away, Karaoke is made handy for all of us through Karaoke apps. In case you use an iPhone, we have enlisted below for you the best Karaoke apps of iPhone and iPad that you should download in 2023.
Table of Contents
1. Sing! Karaoke By Smule
Price: Free / Offers In-App Purchases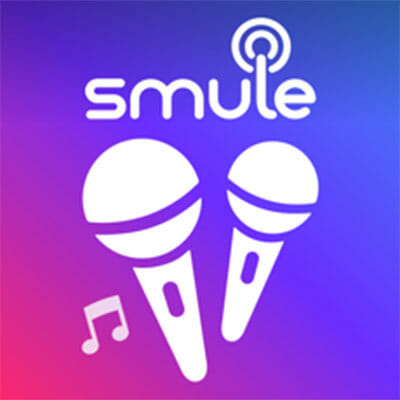 Smule is the brand that develops the most used musical apps around the world. Sing! is a karaoke app developed by Smule. The app is featured with an extensive collection of songs. You also get a range of various audio effects in the app, alongside the feature of recording yourself while you're singing.
It also enables you to perform in duets or group songs, not just with your friends but with any fellow user across the globe. You can download the app for free, but to get access to the entire library of songs, you will have to buy a membership that costs about $10 a year.
Download: Sing! Karaoke By Smule
2. Voloco
Price: Free / Offers In-App Purchases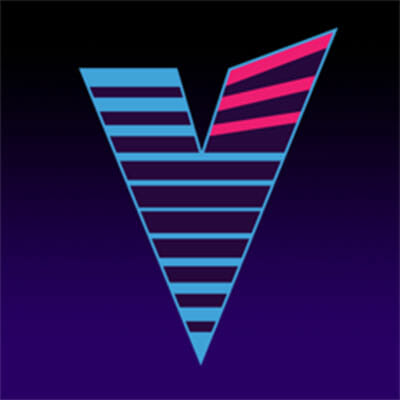 Voloco is a real-time karaoke app, with features of voice-processing and auto-tuning. The app edits the pitch of the user's voice according to the song selected. The app contains five vocal effects packs that modifies your voice and makes it sound better-suited for any song.
They provide a seven-day trial for the users to embrace the experience of it before you decide to buy it. There are monthly and yearly subscription options, suited to the user's requirements.
Download: Voloco
Also Read: 10 Best Vocal Remover Software of 2020 To Create Karaoke Songs
3. Starmaker
Price: Free / Offers In-App Purchases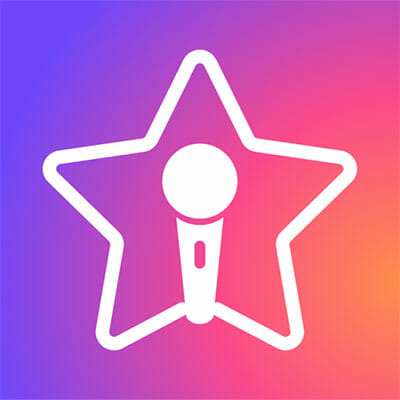 If you want to add the songs of your choice to your karaoke app and not just choose from its library, Starmaker is the right choice for you. The app allows you to record your songs, and share its videos, images and music tracks across social media.
On the app, users can enable live streaming, where your performance can be watched live by your followers, something similar to a concert. Starmaker promotes you to record more by a feature that unlocks a new song for you on every karaoke you record. The app is primarily free, with in-app purchases to remove ads and access a wider range of songs.
Download: Starmaker
4. Yokee
Price: Free / Offers In-App Purchases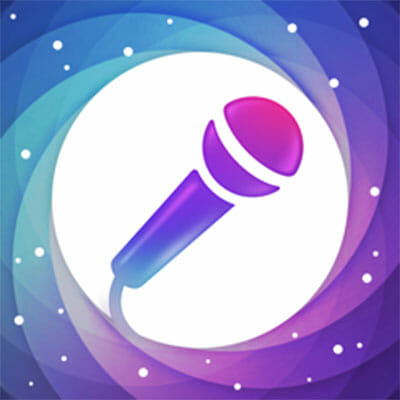 Yokee is currently the most-downloaded karaoke app on iTunes and Play Store. The collection of karaoke tracks on the app is extensive; the chances of not finding the song you're looking for are very unlikely here. It also enables users to record while they sing.
The app contains several genres of music, categorized for your convenience: rock, hip-hop, classic, rap, country, romantic, kids. It is also featured with a social interface where you can connect with other users and check out their tracks.
Download: Yokee
5. iSing
Price: Free / Offers In-App Purchases / $1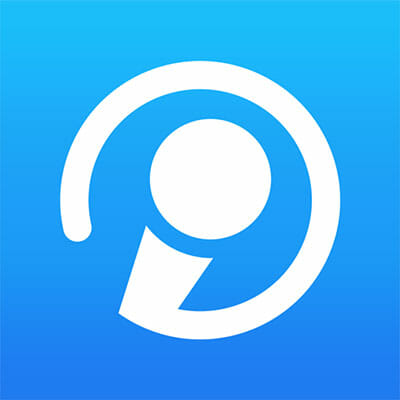 iSing is a karaoke app that helps you find out how well you sing while having fun. In the app, you can sing your favorite songs along with the artists, and choose to record only your voice.
For amateur singers trying to enhance their voice, or preparing for an upcoming performance, iSing is all the help you need. The app has access to your iTunes library, and is a more realistic app for karaoke. You can purchase the app for about $1.
Download: iSing
Also Read: 10 Best Karaoke Software of 2020 for Mac & Windows
6. Red Karaoke
Price: Free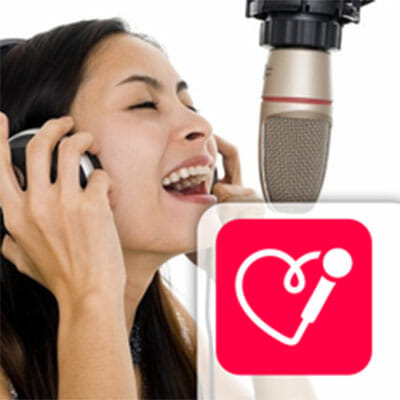 If you wish to connect your karaoke to your Apple TV and have the lyrics displayed there, Red Karaoke is the right choice for you. The app contains an extensive library and has a large audience of users who can see you perform.
Red Karaoke is a perfect app for throwing house parties. It comes with options of purchasing weekly, monthly and yearly subscriptions.
Download: Red Karaoke
7. The Voice
Price: Free / Offers In-App Purchases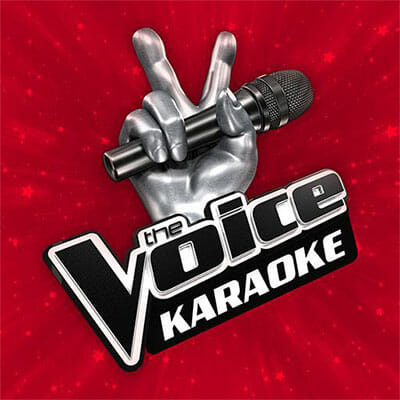 The Voice is an exciting karaoke app with a wide community of users. The app itself gives the essence of a social platform for your music. You can sing your favourite tracks, and record it and share with millions of other The Voice users.
It supports both solo performances as well as duets performed with other users of the app. You can get the karaoke app for free!
Download: The Voice
8. SingSnap Karaoke
Price: Free / Offers In-App Purchases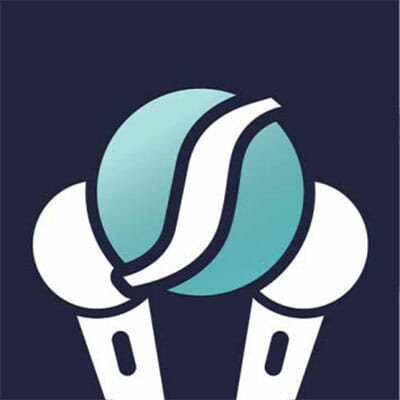 If you're looking to enjoy the karaoke experience to its best without having to pay for it, SingSnap is your go-to! SingSnap is the karaoke app that has the largest collection of tracks among other free karaoke apps.
The app also supports other interesting karaoke features like voice enhancement, recording of your karaoke tracks, duet performances along with sharing/export on other apps.
Download: SingSnap Karaoke
9. Karaoke Machine
Price: Free / Offers In-App Purchases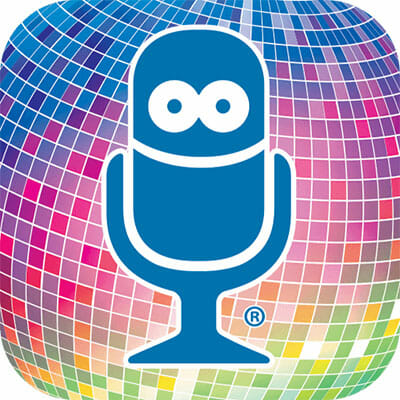 Karaoke Machine is an app that helps you master the art of Karaoke. With a varied library and millions of members as your potential fan base, the app is all you need.
An interesting feature unique to the app is the access to various masks and filters to give you a sense of mystery while you sing. For those who want to perform but are camera-conscious, Karaoke Machine just solved your problems!
Download: Karaoke Machine
10. Singulaa
Price: $3.99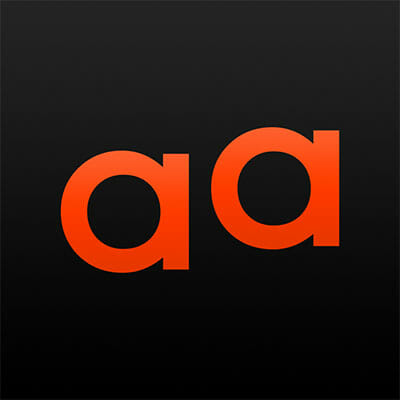 Rated the best karaoke app by iPhone users, the app will give you a unique Karaoke experience. The features of pitch correction and voice tuning on the app are more developed than any other karaoke apps.
In addition to the features of recording and sharing your tracks, the app contains a stand-alone vocal remover, which will save only your voice if you choose to. You can purchase the app for about $3.99.
Download: Singulaa
These are the apps that you can undoubtedly resort to if you're looking for a Karaoke app for your iPhone or iPad. Happy Karaoke!